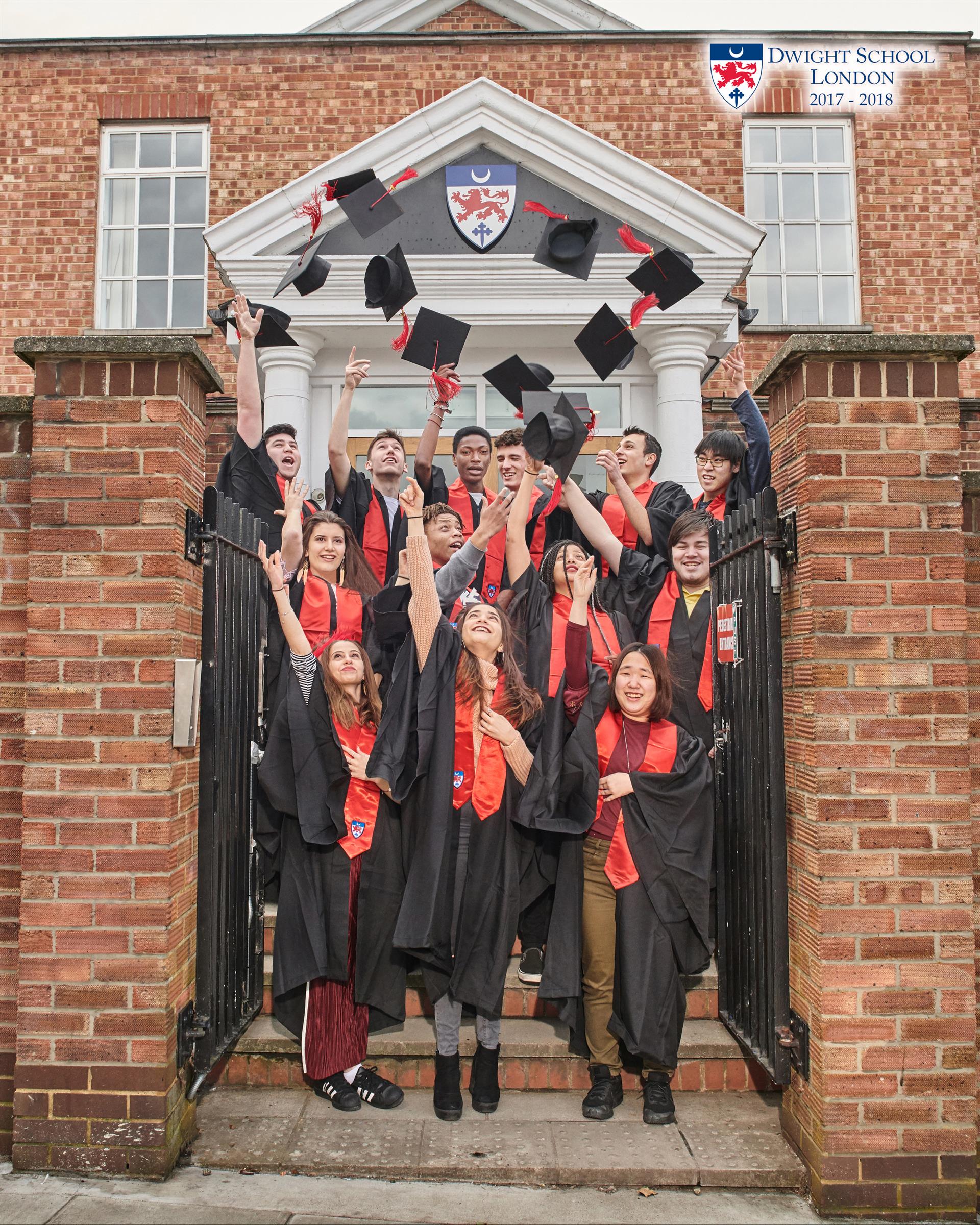 Graduation
Today, as this newsletter is published, we are in the middle of one of the busiest and most special days on the Dwight calendar. This evening is the Graduation of our Senior Diploma students with a celebration dinner at the Haven restaurant in the presence of our founder, Chancellor Stephen Spahn. It is always a poignant moment to see a group of young people, many of whom have spent much of their lives at Dwight, leave the gates as students for the last time. A small, loyal, special group of students our D2 are, they will be greatly missed by staff at Dwight but we wish them all the very best and hope they gain the places of study they aspire to when the DP results are published in July.

Renaming our Dwight Campus
Today we also rename the Dwight Building, the Stephen Spahn Building (or more simply the Spahn Building) in honour of Chancellor Stephen Spahn's 50 years as Head of the Dwight Schools. Stephen Spahn is a remarkable man and an inspirational educator. He is the longest serving Head of an independent school in the US and has been a pioneer in IB education ever since the school in New York first adopted the IB in 1975. Without Stephen Spahn there would be no Dwight School London! We were delighted to receive Stephen as our guest of honour at the ceremony to name the Stephen Spahn Building this afternoon. We will share lots of photos next week.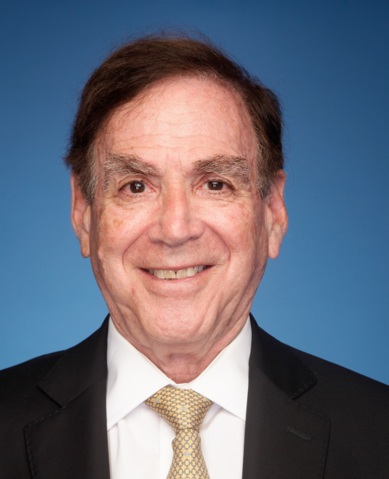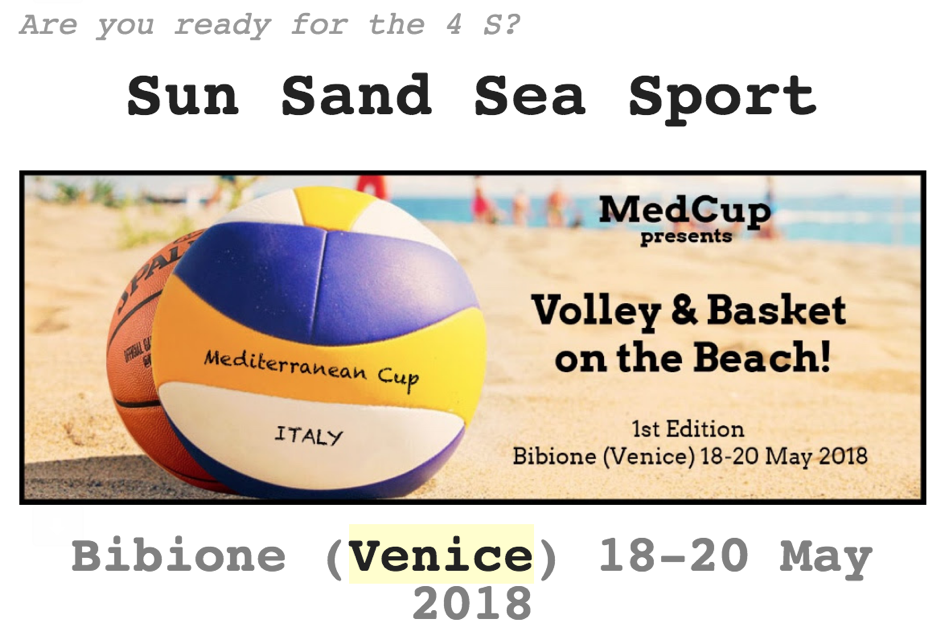 International Sports Tournament in Venice
I have always hoped to see international sports fixtures on the Dwight calendar when our students can participate in sport against other international schools, so when Mr. Masilungan, our new PHE teacher this year, suggested in March we attend a prestigious Mediterranean Cup beach volleyball and basketball tournament in Venice, we jumped at the chance. This weekend a large group of players head off for Italy and we hope they have a fantastic experience mixing with other international sports teams in a beautiful part of the world.
Student Leadership Workshop
On Thursday morning we held a leadership workshop for students who are House Captains, aspired to be house captains or who sit on the Students' Council. We looked at the theme of student leadership and thought about what that currently means at Dwight and what it could look like next year and beyond.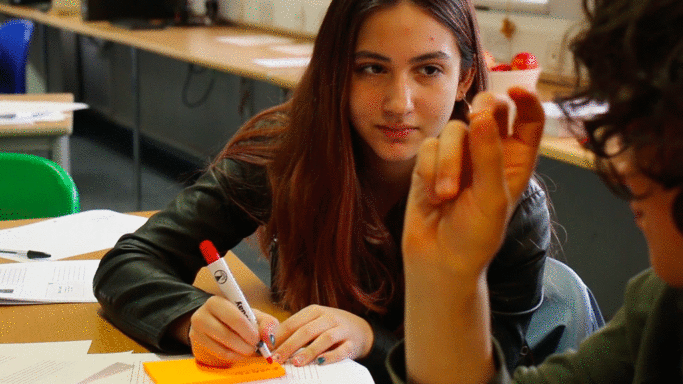 The 30 students worked collaboratively on ideas for Student Government, further inter-house events, becoming admissions ambassadors and how to better lead service learning projects.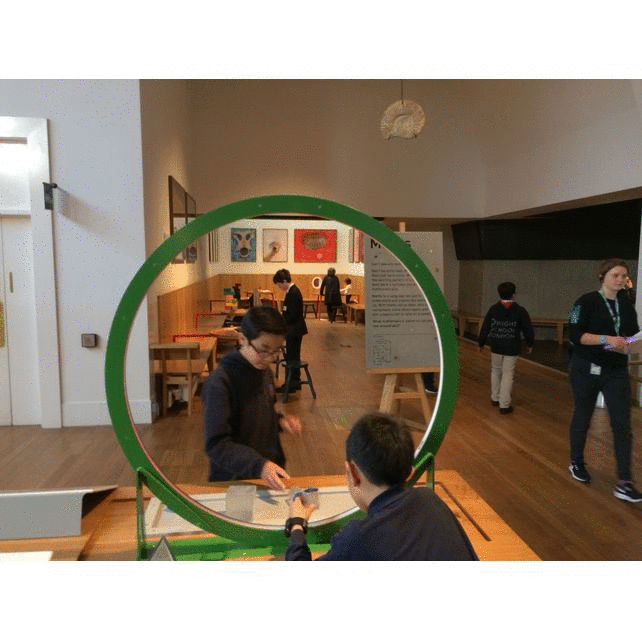 M1 Science Museum Maths Trip
On Wednesday, the M1's classroom was the Science Museum. The students have explored the Winton Gallery where they uncovered the hidden tales of Mathematics from war and peace, money, trade and beauty and how Mathematics connects to every aspect of our lives. The key exhibit was the Handley Page aircraft (1929) suspended at the centre of the gallery and the design around it which was driven by equations of airflow used in the aviation industry. 

They have complemented the visit with the Wonderlab, the interactive science gallery and loved the hands on Science activities. They observed gases move and flow, explored the infinity box and how light can be reflected, bent or blended using mirrors. Thanks Ms. Bursuc for organising a great trip!
A week of exciting and diverse theatre.
On Monday night some Diploma students went to see a former student Toby Hampton direct the play Oh no it isn't at the Hope Theatre in Islington. Mrs Kennedy and Mr Kraft were very proud of Toby's play and his artistic decisions. The play was extremely amusing and very well directed.
On Wednesday Mr Maguinness, Mr Done, Mrs Miley and Mrs Kennedy took the M3s to see the ghost story 'The Woman in Black' at the Fortune Theatre, Covent Garden.
It was an exhilarating and stimulating  and for some a scary production. We all thoroughly enjoyed the play, which is an adaptation of Susan Hill's short story.

Thursday evening was experimental theatre at the Barbican theatre for the Diploma students. Some of the students were invited to participate as members of the jury in this intriguing play which addresses the global issues of the day. Mrs Kennedy and Mr Done thought it was pioneering theatre and was fantastic for the older students to experience.
The D1 theatre class had gone to see Split Britches which was inspired by the old time movie Mr StrangeLove. It had been a very experimental theatre piece which had used selective audience members to create a Council of Elders. By using different audience members every performance, it gives the play a sense of uniqueness since the play will never be the same and gives us a very interesting perspective on the fears, thoughts, and desires of the older generation. One very unique and touching aspect of the play was the fact that at the end, they had the elders read the hidden desires of the audience and their opinions on how to improve the world. - Portia and Serena D1
M5 eAssessment and end of year plans.
This afternoon our M5s faced an IB externally assessed interdisciplinary on-screen examination as part of their end of year assessments. The end of M5 is always a varied experience as the students transition into Diploma. The students have, alongside D1, an internal assessment week from 11th -15th June followed by DP taster days from 18th- 22nd June and the work experience from 25th-29th June. If you have any questions about this transition and Diploma subject options, please contact Ms. McCaffrey and Ms. Mather.
M3 to M4 option subjects
Ms. Mather will be sending out a letter next week confirming the option choices of subjects for M3 students going into M4. Students can begin to specialise, arts subjects, continue or drop Design and narrow down language acquisition subjects. Students have been surveyed and advised but if you would like further information from the school, please contact Ms. Mather for an interview or simply email any questions once you have received the letter.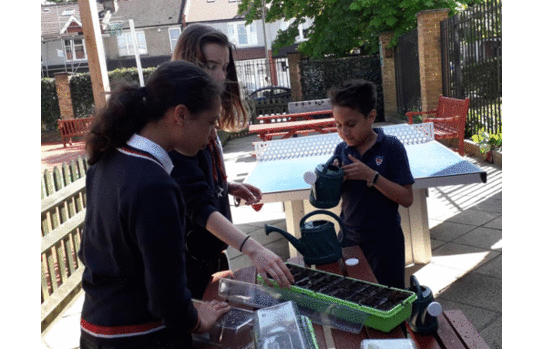 Gardening Club is Blooming!
I am so pleased that our students are learning how to support our greening of the Spahn campus. Ms. Allen launched this new club after Easter and as you can see in the photos the students are learning the skills of seeding, planting and growing flowers and plants in the World Garden. They have been supported by our maintenance team, Barry and Paul, who are delighted to have the help in making the campus bloom. Well done Ms. Allen and the students involved.
Supporting the DPA at the Summer Fair
Staff and students this week began thinking about how they will contribute to the forthcoming summer fair arranged by the DPA on June 23rd. Please come along and encourage your children to participate in this fun family event. If you would like to help the DPA at the event, please contact Karen Strickland, Kate Hicks Beech or Annie Hagen.
Important information for the week ahead
Next Wednesday all students are participating in the inter-house London Challenge. This week the students were informed of this adventure out into our great city which will test many skills. For more information contact Ms. Veschi
Staff development is an important part of every school's calendar and next Tuesday we have our usual early closing at 2.40pm for Development Tuesday and next Friday the school is closed to students as all our staff undergo important training.
Half Term starts this time next week from May 25th to June 3rd.
Have a lovely weekend in the sunshine everyone!
Andy Atkinson
Upper School Principal
Dwight Parent Association Events.
June Dwight Out and About – Swingers Miniature Crazy Golf
Join us for the last Out and About of the year, a special Friday evening outing at Swingers!
Swingers West End takes crazy golf back to its seaside roots in a venue that reimagines the faded glamour of the 1920's English Riviera.  We'll have a few drinks, play some crazy golf and celebrate the end of another great year at Dwight. This is open to all Dwight parents, so make it a date and bring your partner!
https://swingersldn.com/home/

Date: Friday, 29th June 2018
Time: 7pm meet at the venue
Place: Swingers West End – 15 John Prince's Street – W1G 0AB
Cost: £13 per person for golf – plus whatever drinks/food you want to order. Please bring cash on the night.


Contact michele@seanoneill.com to reserve your space or for more information.
Saturday - May 19, 2018
All day
Sunday - May 20, 2018
All day
Tuesday - May 22, 2018
2:40 PM - 4:40 PM