Learning in the Lower School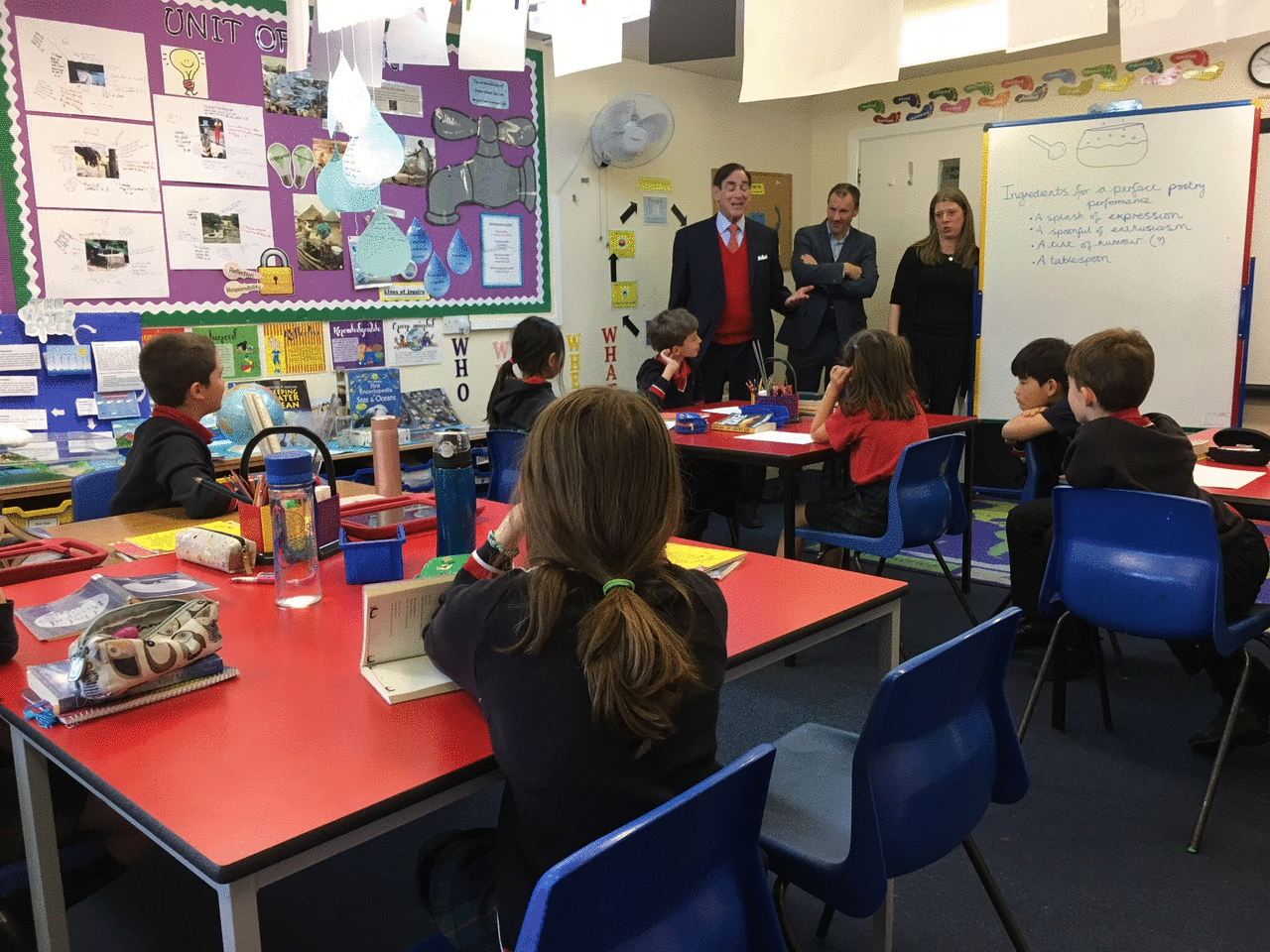 It has been yet another wonderful week on the Lower School
Special Visitor
Last Friday Mr. Stephen Spahn, the Chancellor of Dwight New York and pioneer/founder of the Dwight Schools, visited the Lower School. He spent time in every classroom and talked to our students about their learning and about his inspirations. We concluded his day with us with a lovely picnic in our playground. We had some good food and listened to some music played by Demir, Alex, Maya and Yu.

Book Fair
During last week we hosted a Book Fair. Several parents kindly gave up their time to help us. We sold over £986 worth of books and so as part of that process the school gets £400 to spend on new books to update our vibrant library collection - thanks again to all concerned and particularly to Mrs. Mastoridis, our librarian who organised the whole event.
Year 5
Sometimes empathy can be a very strong way to help our students learn and understand. In Year 5 Miss Pitts and her class learned about how water (such an essential resource) is moved from a well to a village. So as you can see from the photos, they tried to move water themselves in the same way.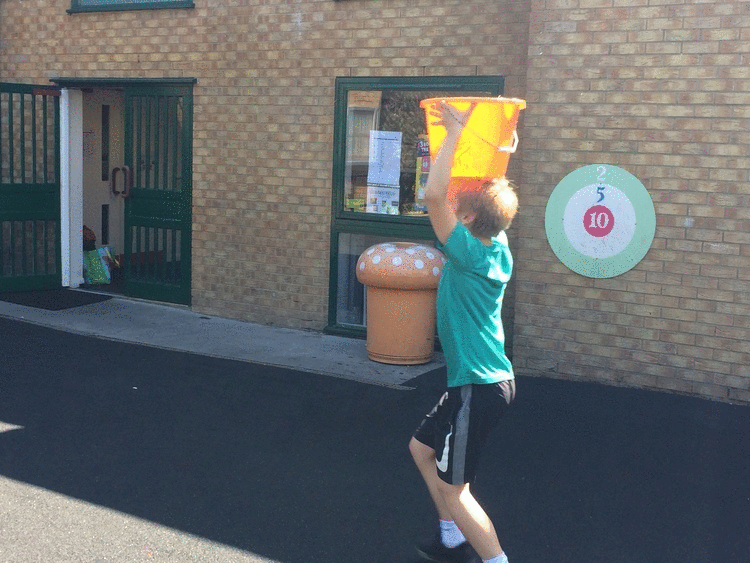 Year 6
Many of our Year 6 students are having an amazing adventure in New York, you can follow their updates via our Facebook page. The Year 6 students that stayed in London enjoyed a trip to the Museum of London on Tuesday .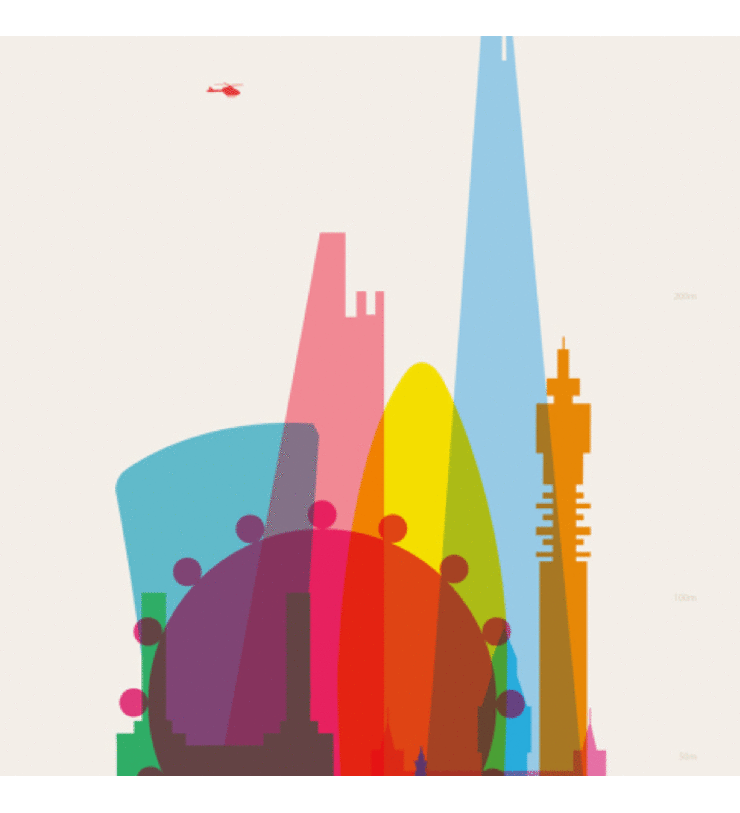 Dwight Dubai
Dwight Dubai is due to open in September 2018. It is an exciting project and it will be one of our growing number of IB sister schools around the world. To help with its opening several Dwight London students have sent over some of their artwork. Thanks to Mrs. Boughton, Lizette in Year 2, Andrew and Kelvin in Year 3, Natsuki, Audrey, Lola, and Eliza in Year 4, Josh and Antoni in Year 5, and Kana and Freya in Year 6 who all gave up their lunch times to create some art work.

Molly joins Dwight!
Molly joined us on Thursday. She met some of the students from the Lodge. This was the first time they met Molly, and they spent time getting to know each other. Molly will return to Dwight after the half-term break and will spend time getting to know the students in Years 3-6 on Thursday, 7th June. We hope to continue to build up their relationship every Thursday morning until the end of term.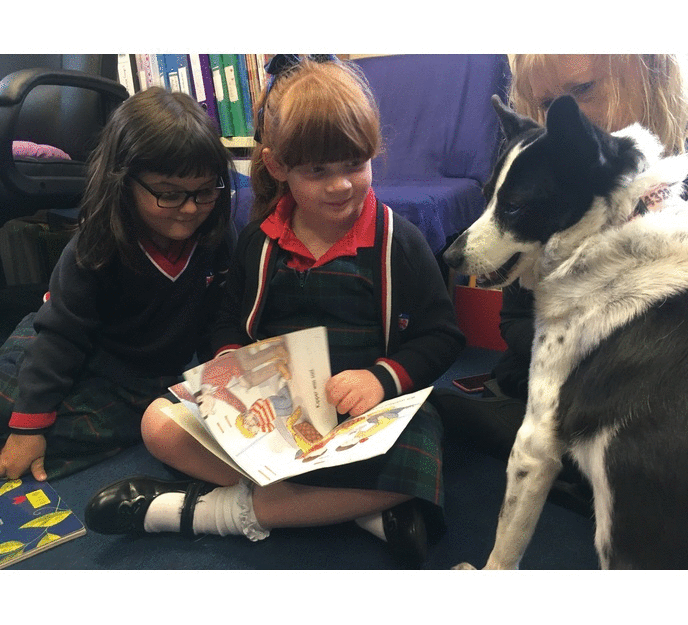 Super Question and Language of the Week
Congratulations to Nika and Tess in Year who correctly informed us that the new title for Prince Harry and Megan Markle is The Duke and Duchess of Sussex.

For June 4th (just a couple of days before our sports day we want to ask: Who holds the British running records for running the fastest 1500m, 3000m, 5000m, 10000m, half marathon and marathon?
In the first week back
It is our Sports Day. so I want to pass on a gentle reminder for students to wear the House colours, sunscreen and a hat. The event will be taking place at our sports field on Dale Green Road on Wednesday, 6th June. Parents are invited to come along and we will be providing food at lunch for everyone.

Have an enjoyable bank holiday and half-term break.
Kind regards

Matt Parkin
Lower School Principal
Reminders 

Uniform reminder: A reminder that students who have shoulder-length hair should have it either tied back or away from their face using a headband. School shoes should be black, if your child is wearing sports shoes they need to be black all over, without a predominate, different-coloured logo. For health and safety reasons, we also ask that students do not wear open toed shoes. We want to remind all parents that we expect all healthy students to attend school, all of the time. If time is required away from school for religious or holiday purposes they must ask permission from the Lower School Principal mparkin@dwightlondon.org.
We want to remind all parents that as the temperatures are getting higher we recommend wearing hats and applying sunscreen to your child/ren during any hot spells.
Dates Next Half-Term
Sports day, 6th June 
EYFS Open House Activity Morning Saturday, 9th June
Student, Parent, Teacher Conference, 19th June
PYP Exhibition, 27th June 
Summer Fair, Saturday, 23rd June

Dwight Parent Association Events.
Summer Fair - Save the Date - Saturday, 23rd June 11am - 2.pm
June Dwight Out and About – Swingers Miniature Crazy Golf
Join us for the last Out and About of the year, a special Friday evening outing at Swingers!
We already have a group of 12 committed, so it's going to be very fun!
Swingers West End takes crazy golf back to its seaside roots in a venue that reimagines the faded glamour of the 1920's English Riviera.  We'll have a few drinks, play some crazy golf and celebrate the end of another great year at Dwight. This is open to all Dwight parents, so make it a date and bring your partner!
https://swingersldn.com/home/

Date: Friday, 29th June 2018
Time: 7pm meet at the venue
Place: Swingers West End – 15 John Prince's Street – W1G 0AB
Cost: £13 per person for golf – plus whatever drinks/food you want to order. Please bring cash on the night.


ONLY A FEW SPOTS LEFT, so please email michele@seanoneill.com if you plan to attend.

Monday - 28 May 2018
All day
Wednesday - 6 June 2018
All day
Thursday - 7 June 2018
All day