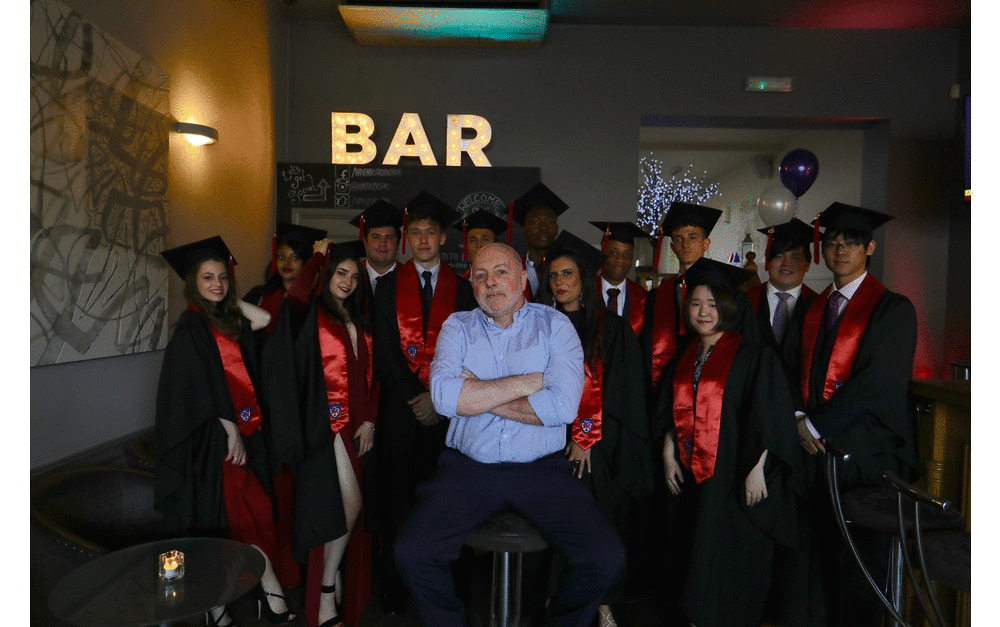 Graduation
Last Friday our Diploma 2 students graduated in a wonderful ceremony and dinner at The Haven Bistro and Bar. There was a lovely speech from Gabe and Kier, a song from Ani, prizes and diplomas as well as lots of mortarboard tossing and gown swishing! The evening went very well and the students were relaxed and laughing by the end in the presence of our Dwight Schools Chancellor and Founder Stephen Spahn, visiting from New York. We will miss this small, loyal and friendly band of students and we wish them all the best for their next steps in life. Please click here to view a short video made by Alexander, an alum of Dwight London.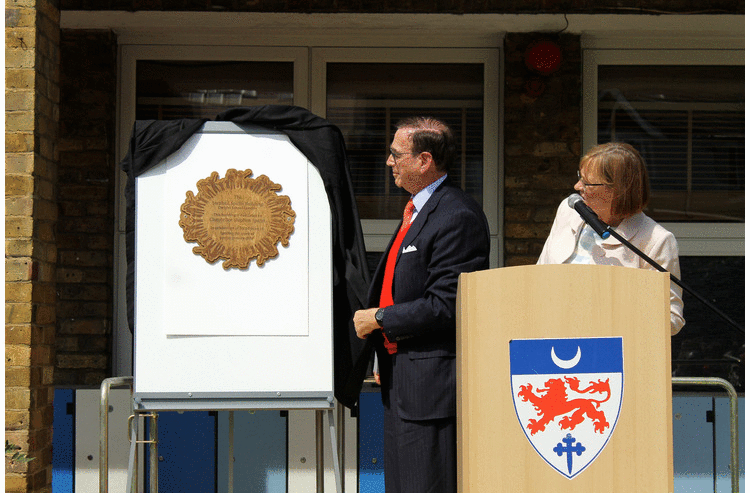 The Dwight Campus becomes The Spahn Campus

Also last Friday we enjoyed the campus renaming ceremony, tour and reception at the now newly-named Spahn Campus. Stephen Spahn arrived at the celebration to wonderful music by Dwight's musicians directed by Mr. Kraft, and dramatic performances by student actors. 

Then he unveiled a beautiful wooden plaque for the building, designed and made by our Head of Design, Mark Turner, to mark this special moment in our Founder's life.
The guests who included Barnet's Deputy Mayor, a local councillor, and a representative from the local education authority, were given a tour of the Spahn campus and got to witness some great learning moments. They were also treated to some art, design and mini Personal Project exhibitions. 

Basketball and Volleyball success in Venice
The PHE department trip last weekend to Venice, led by Mr. Masilungan, was a great success and the students came back on Sunday with beaming smiles and sun-kissed faces. What a treat to play basketball and volleyball at the Mediterranean Cup on the Italian Riviera, and then head into Venice to see the sights! It was a well-organised, fun trip for the Dwight students who have trained and played all year. They returned with a haul of trophies and medals.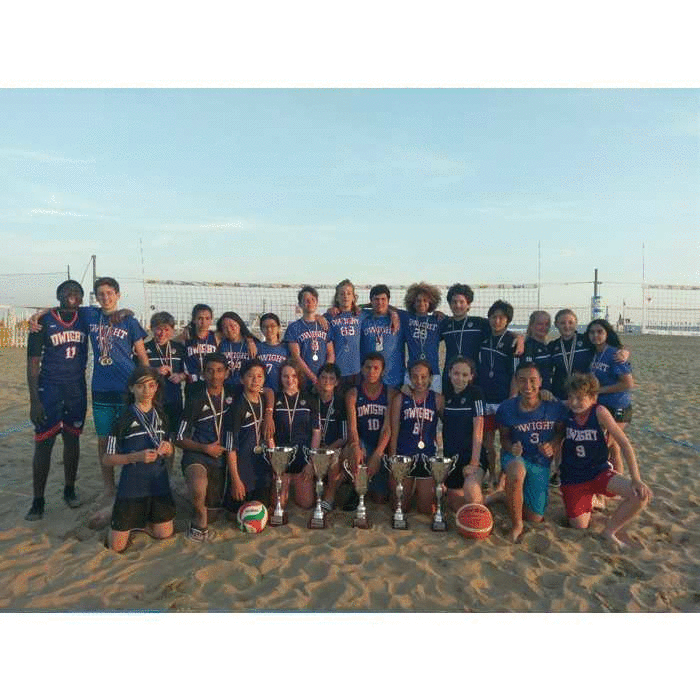 You can see some photos of the trip above and a short video by Sterling in the Dwight TV report below. I hope we now have a taste for international fixtures!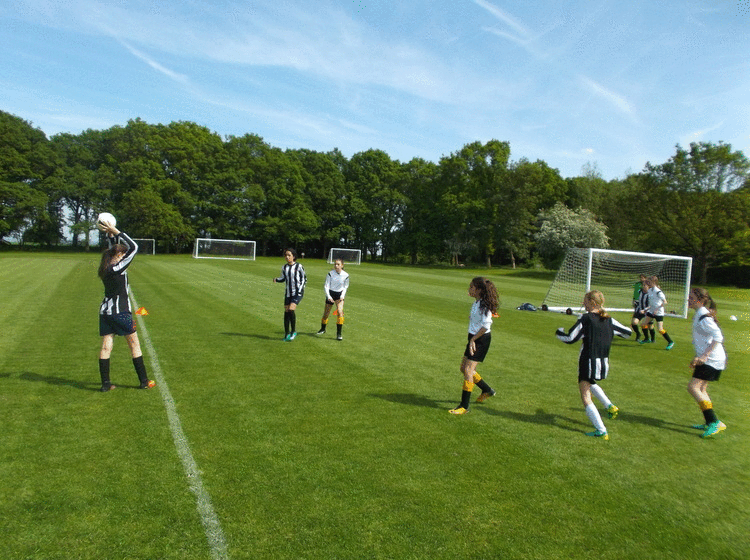 Sporting success at home too!
On a lovely summer Friday afternoon the Dwight girls football team travelled to Enfield to take on St. John's School. In a keenly fought match, Dwight came out on top 3-2 with hat trick from Sarah. The girls played well throughout the game in hot conditions and showed determination to go on and win the match after St. John's came from 2-0 down to draw level. 

The positional and game awareness has really developed and it was pleasing to see the girls understand their roles in the team. There was a great camaraderie between the girls who really supported each other in order to win. Stand-out performers were Lily, who was made Girl of the Match by the opposition team; Sarah for her goals; and Auva, who defended with great strength and determination. A big thanks to the whole team which consisted of: Iria, Neha, Auva, Frederica, Yasmina, Lily, Sarah, Haya and Henar.
London Challenge
Ms. Veschi spent the last few weeks working with her team to create a fantastic Inter-House leadership event that had all the IBMYP students out and about in London on Wednesday to develop leadership and team skills. The students headed out in teams on a scavenger hunt across the city taking tubes and buses (and apparently walking miles!) to see the sights and discover the mysteries and history of our great city. It is real world learning in action and it challenged many.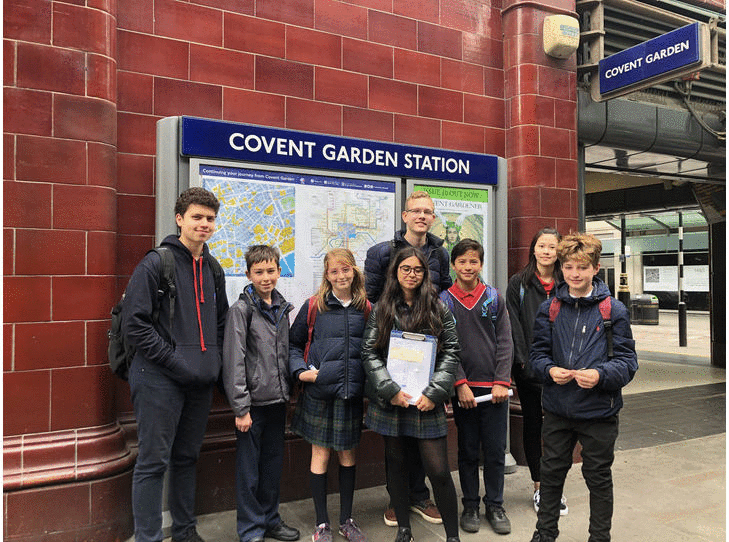 Have you been enjoying Dwight TV this term? I hope so as Tess and the team convert my office into a news studio every week and work hard to get the news to you. It's been a fun initiative and this week's episode is packed with news and some fun bits too. Well done to the Dwight TV team!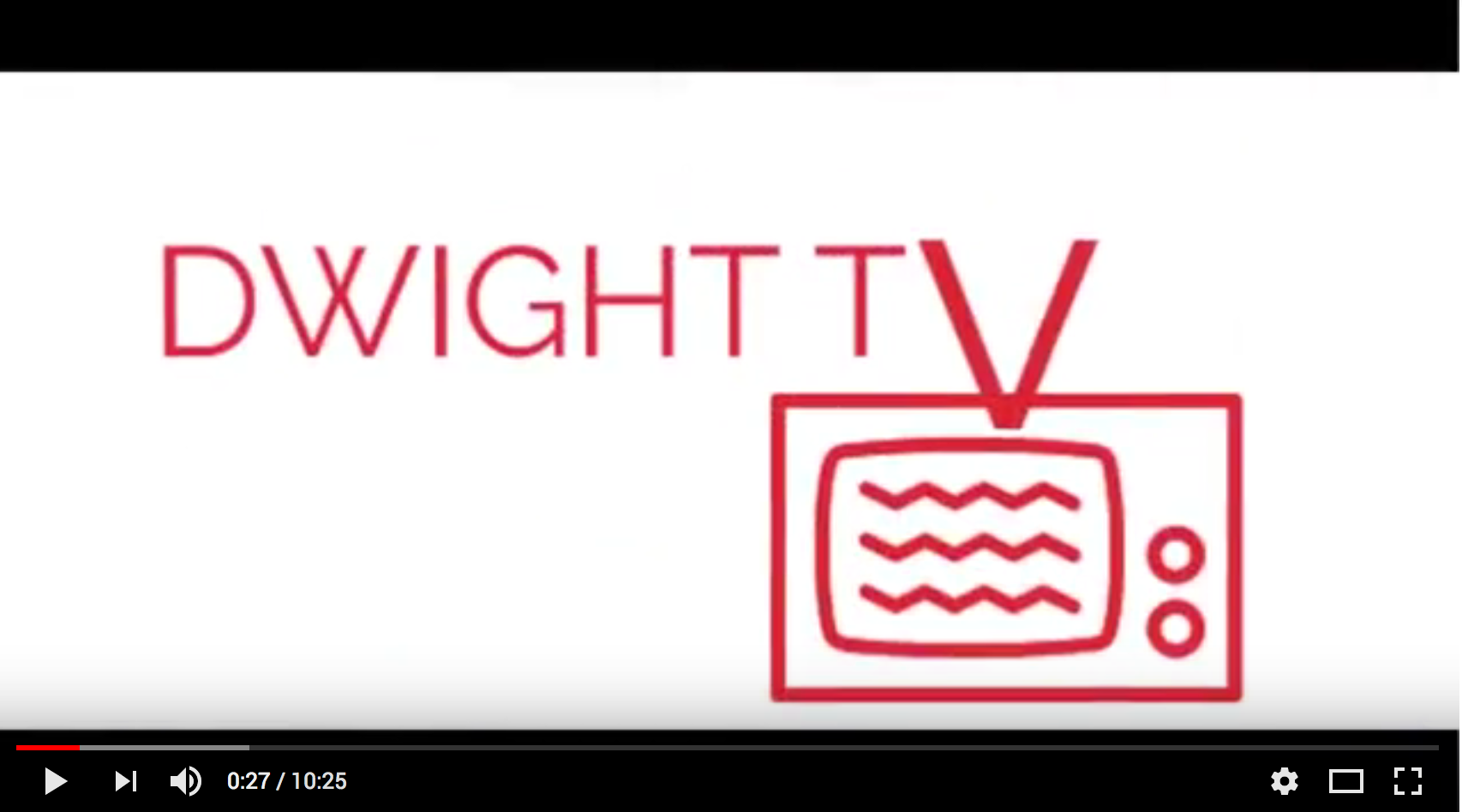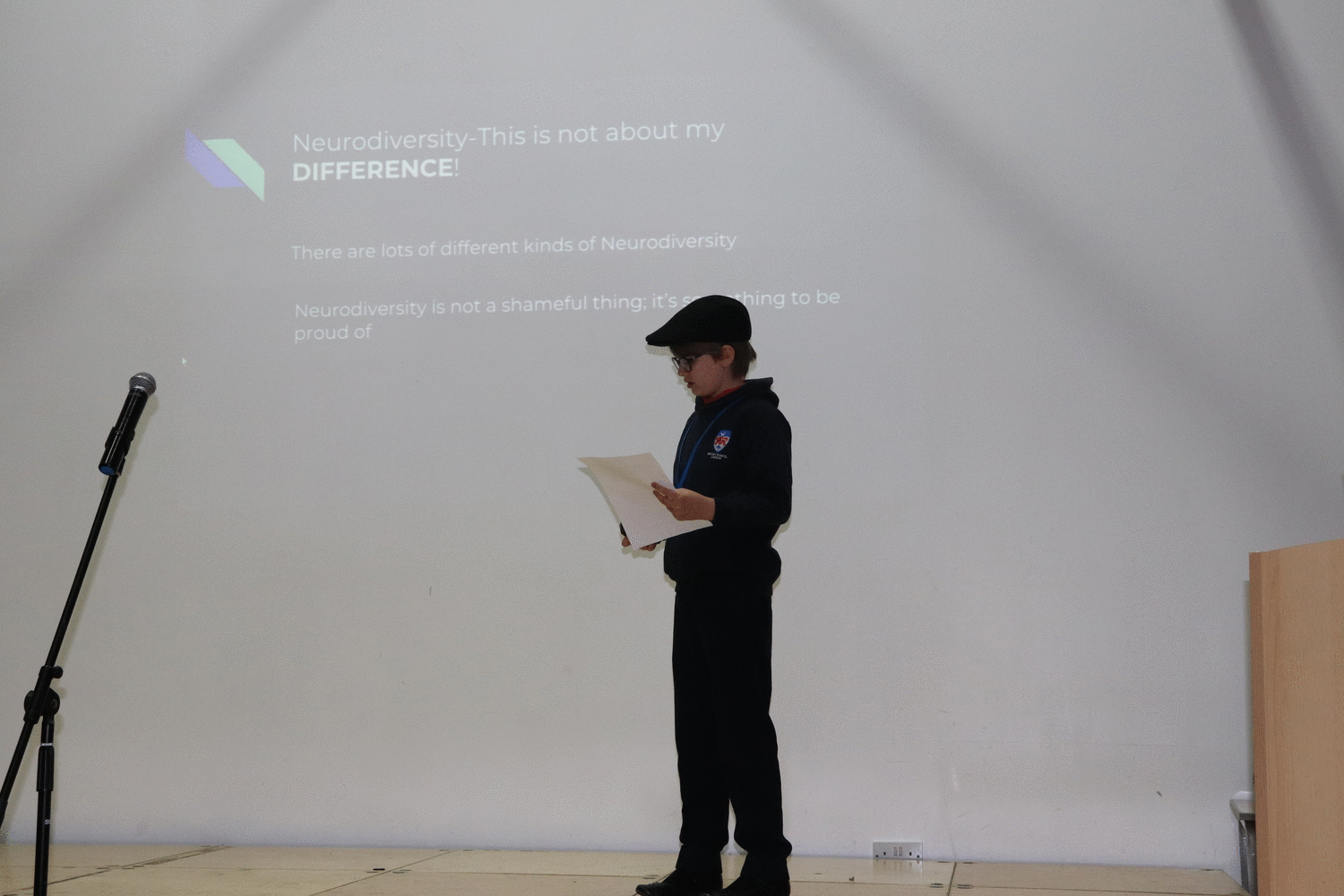 Diversity Assembly
On Thursday we had the second in a series of assemblies on Diversity, and the theme this week was differently-abled people. Finn in M1 spoke passionately about neurodiversity issues, Veco and Herbie spoke about having differently-abled, talented and wonderful siblings and the themes of ignorance, prejudice and advocacy for the rights of people with difference came to the fore again.

Alex, Finn's mum, spoke about a London organisation that works for the rights of disabled people, so we all felt we can do things to improve society's attitudes. These open and healthy discussions are designed to make us all think critically about diversity, and we hope for further assemblies on other issues of inclusion.
Quest parent workshop
Thanks to our guest speaker Jacqui Penny, mother of Joe in M4, who after school on Wednesday launched a series of Quest workshops on learning challenges. Attended by teachers and parents from Lower and Upper school, we learned a great deal about the challenges for autistic children and it was a good moment for families to share experiences and learn strategies for their children. Thanks Amita Sen for starting this group and we hope it was useful for families.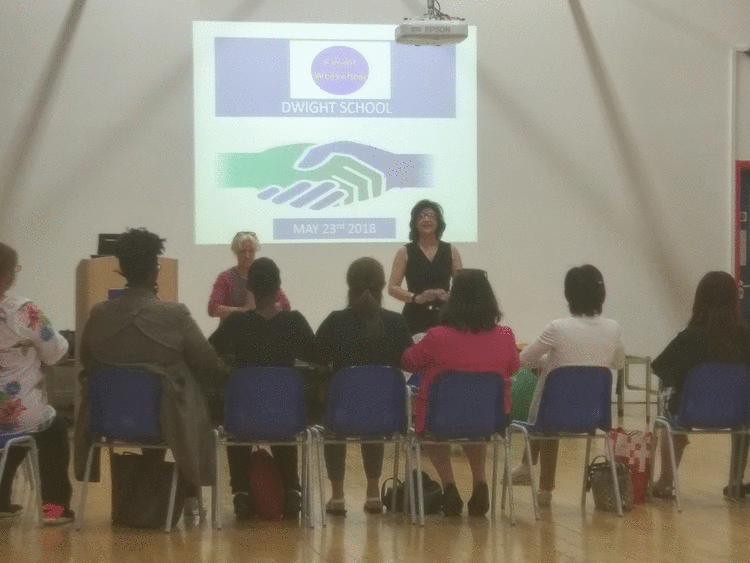 Half Term
So we are finally at half-term and what a busy (and sunny!) term it's been so far. On Friday, there was no school as the staff were all studying and learning for a day on student feedback, strategy and data protection! School starts again on Monday, 4th June and end of unit and year assessments start for many from 11th June.
Have a great break everyone!

Andy Atkinson
Upper School Principal
Summer Concert
Don't miss out on our Dwight Summer Concert on Friday after the half-term break! Once again our students will be showcasing their musical talent and the packed and exciting programme will feature various ensembles such as the Jazz Band, Dwight Chamber Group, the Rock Band and the Country Band as well as soloists on a variety of instruments. Showtime will be from 6.30pm-9pm.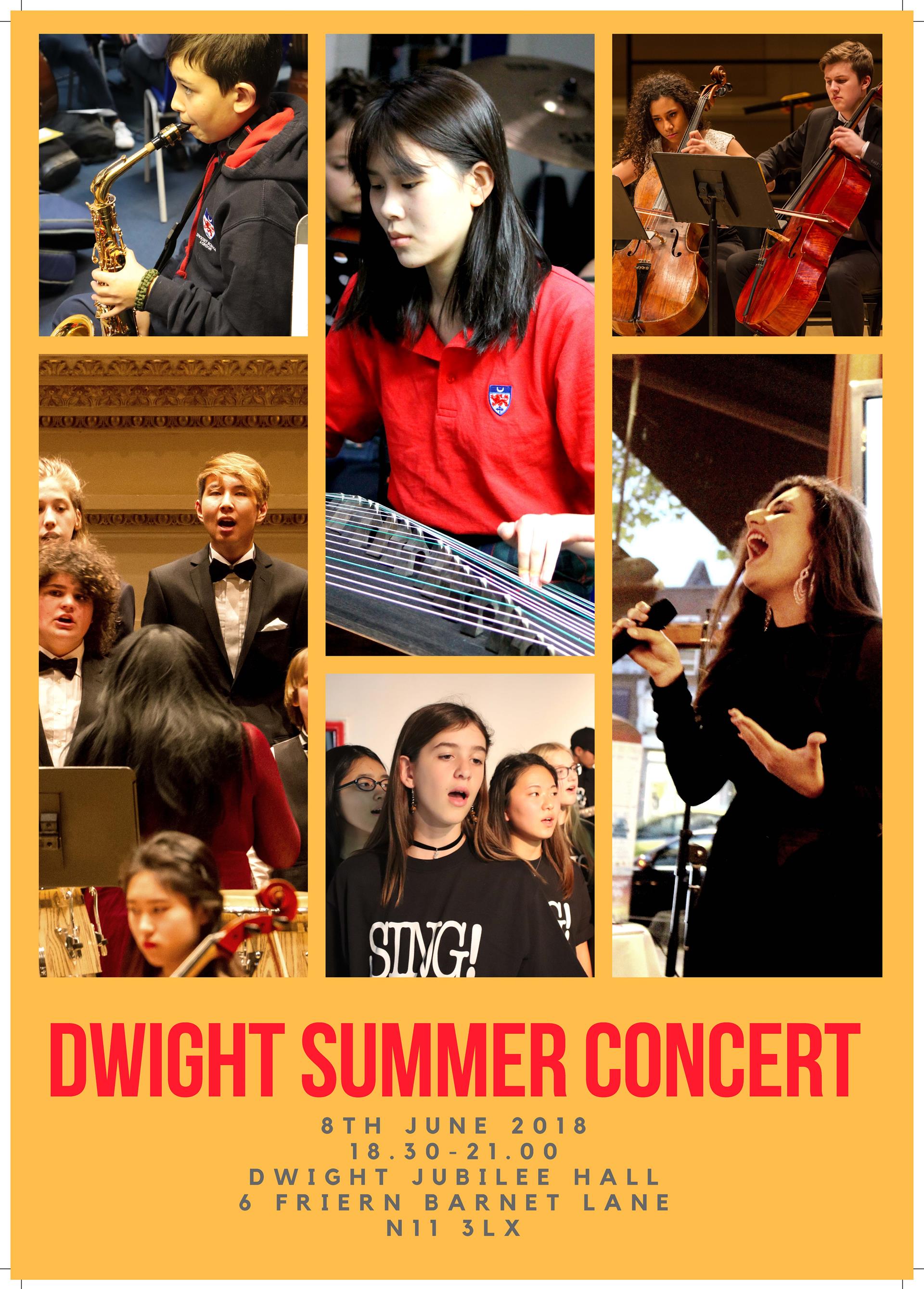 M4 French Trip
On Wednesday, 6th June, Ms. Villatte and Mrs. Rodrigue will be taking M4 students studying French on a day out. Our current unit is on the topic of Migration, therefore, in the morning, we will have a guided tour of Spitafield on the topic of Huguenots - French Protestants who came to England to escape religious persecutions in the 16th century - and other types of migration to the area. In the afternoon, the students will meet with a key worker at Islington Centre for Refugees and Migrants to learn more about the work they do to help refugees in England. Students will need to bring a packed lunch or money to buy their own lunch. Also, if you would like your child to be dismissed from the Islington Centre - instead of coming back to school - please email Ms Villatte or Mrs Rodrigue. The Refugee Centre is located at the bus stop St Mary's Church - bus 43 - or a15 minute walk from the two following tube stations, Highbury and Islington or Angel. - Ms Villatte and Mrs Rodrigue
Buenos Aires Trip Meeting 6pm, Wednesday 6th June
Mrs. Kennedy will be holding an information meeting for parents and students interested in the July 2019 Arts Trip to Buenos Aires. For more information please click here.

Dwight Parent Association Events.
June Dwight Out and About – Swingers Miniature Crazy Golf
Join us for the last Out and About of the year, a special Friday evening outing at Swingers!
We already have a group of 12 committed, so it's going to be very fun!
Swingers West End takes crazy golf back to its seaside roots in a venue that reimagines the faded glamour of the 1920's English Riviera.  We'll have a few drinks, play some crazy golf and celebrate the end of another great year at Dwight. This is open to all Dwight parents, so make it a date and bring your partner!
https://swingersldn.com/home/

Date: Friday, 29th June 2018
Time: 7pm meet at the venue
Place: Swingers West End – 15 John Prince's Street – W1G 0AB
Cost: £13 per person for golf – plus whatever drinks/food you want to order. Please bring cash on the night.


ONLY A FEW SPOTS LEFT, so please contact michele@seanoneill.com if you plan to attend.

Wednesday - June 6, 2018
All day
Friday - June 8, 2018
All day