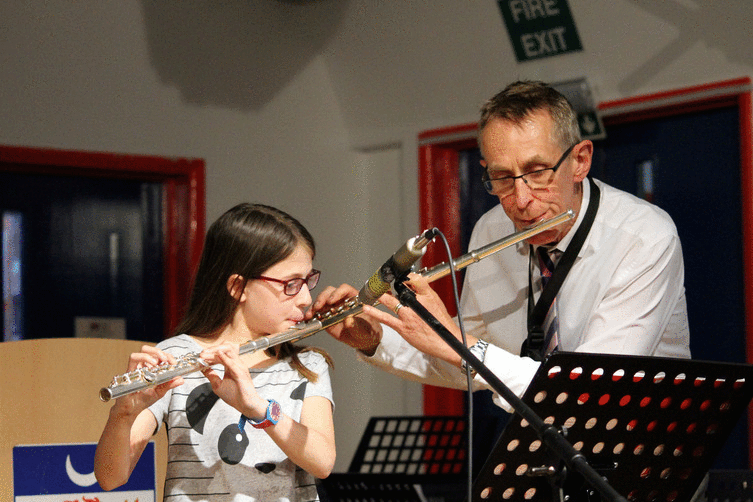 It's been a quieter week in Upper School as most students have had their heads down over the end of year assessments. We hope they have been able to demonstrate much of what they have learned over the year and results will help to partially inform the end of year reports being prepared by staff. However, in between the exams, we have still been quite busy!
Summer Concert
Thank you to all the students, parents and staff who attended a wonderful Summer Concert last Friday. It was an amazing show is so many ways, not only the music itself but also the revelations of some new students and the confidence building of all involved. I will let the pictures above tell the story but a big thank you again to Mr. Kraft and his team for a wonderful evening.
Community Project in M3 Homelessness

As Jan in M3 writes: Homelessness is something that we see all around us and is something we are all very aware of. These people have no place to call home, but fortunately there are many charities, centres, and shelters to help, support and give them a place to stay. So my group and I ( Chaim & Neha) have decided to use this as a focus for our community project. We are organising donations, so continuing next week, there will be a box in the cafe were you will be able to donate your old clothes that you no longer need.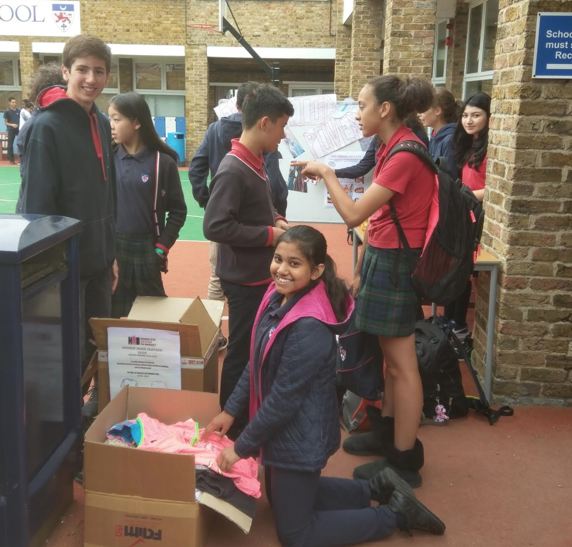 We are doing this to help the homeless especially in London and we would appreciate if you can kindly donate preferably adult clothes. In the shelter there are between 50 and 70 people daily without a home so we would like you to help us help them by focusing on donating winter clothing. Thank you very much for supporting our community project.

Summer Fair - Saturday, 23rd June
We have some fantastic activities lined up for this year's Summer Fair and a fabulous range of raffle prizes, including a £250 voucher off your next flight!
Activities include:
The Dog Show - do not forget to bring your pooch, are they the next Best Dog?
The Great Bungee Run - It is time to weed out the strong from the weak with this great inflatable activity!
International Food Stall - What is there not to love about this?
Pimms - Our summer favourite!
Bottle Tombola - Could that bottle of champagne be yours?
Face Painting, Nail Art, Temporary Tattoos and Coloured Hairspray - Who doesn't deserve a makeover?
Hook-a-Duck - One of the annual favourites!
Bouncy Castle and Inflatable Slide - Another favourite of ours!
Used Uniform Shop - We all love a bargain!
The Dwight Catapult! - A new game that looks so much fun!
So many more - the newsletter would never end if we included them all!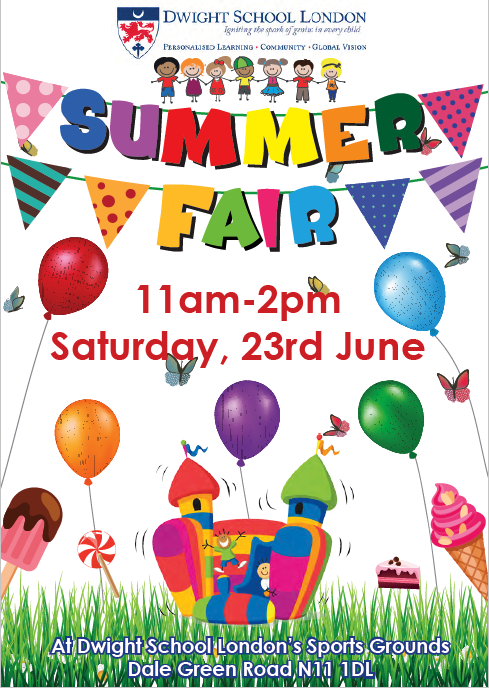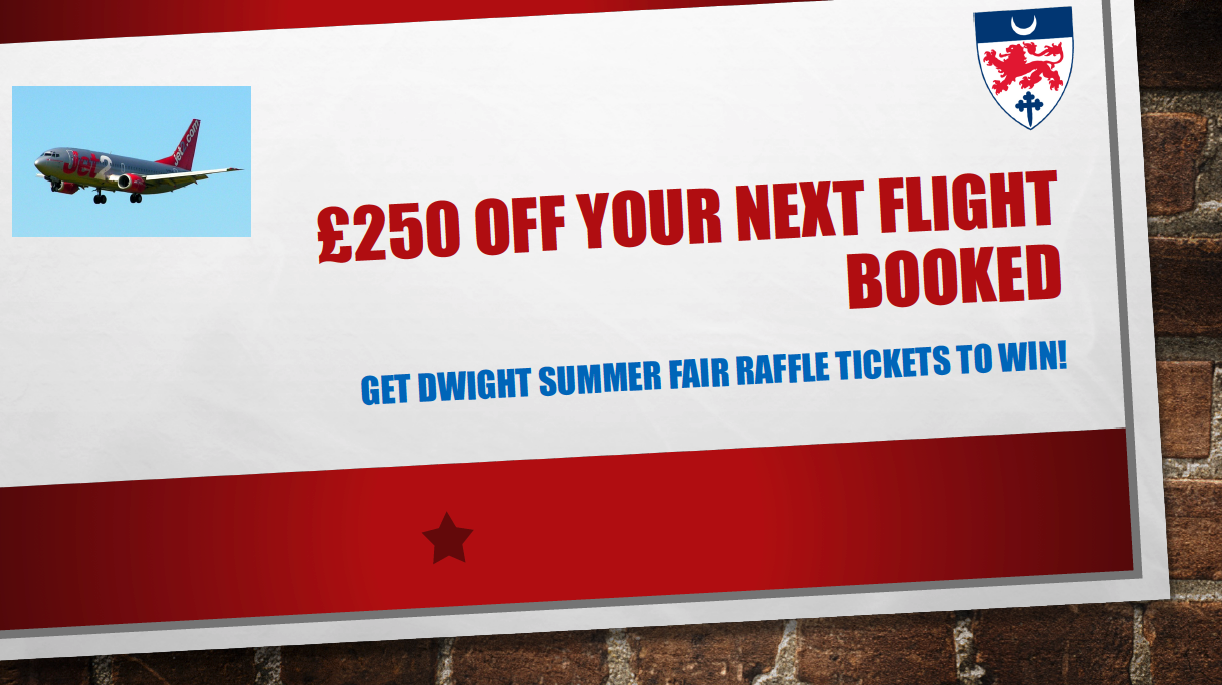 After the success of the token system at the Winter Fair, we are going to use the same idea at the Summer Fair. Each token will be worth 50p and activities will cost between 1 or 2 tickets to participate.  Tokens will be available to purchase on the day but to save time queuing, they are available to order on WisePay  ready for you to collect at the Fair when you arrive.
We cannot wait to see you all there!
Non-uniform day next Friday, 22nd June to support the Tombola Stall
The students will be pleased that we will be having the traditional non-uniform day 24 hours before the Summer Fair. This privilege is given to students in return for providing a bottle of something to be donated to the Dwight Parents Association (DPA) Summer Fair. Non-alcoholic bottles (perfume, bath stuff, oils and vinegars, anything that is in an unopened bottle, in date, but nothing that needs refrigeration) can be brought in at any time next week and given to Ms. Guerin in the Spahn campus reception. As it is not advisable for children to bring alcohol to school on any day, we ask that any alcoholic bottles be either dropped off by parents at the Spahn reception or arranged directly with the DPA.

Second Hand Uniform for Summer Fair
Second hand uniform donations can also be brought to the Spahn reception (or the Lower School) any day next week for this popular stall. M5 students will be transitioning to non-uniform in Diploma so we hope to boost stocks. Please contact any member of the DPA team for more information.
Book Fair - 29th June
The Upper School Book Fair is being organised by Ms. Sen and a team of staff and students. Please find a letter here for M1 to M3 students with more details of the event.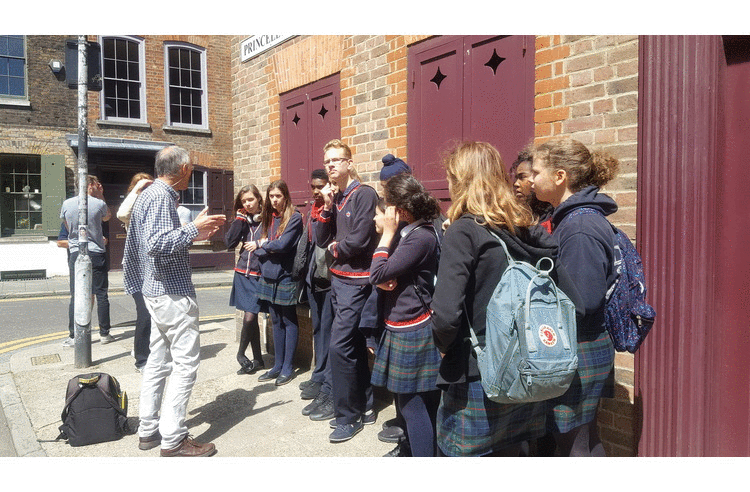 French day out on the topic of Migration
On Wednesday 6th June, M4 students studying French went on a guided tour of Brick Lane and Spitalfields. The guide talked about the Huguenots, French protestants who escaped religious persecution and settled in England at the end of the 17th Century, and the impact they had on these areas of London. 

In the afternoon, the students were welcomed by key-workers and clients of the Refugees and Migrants Centre in Islington. They had a chance to talk to many people and while one group joined the choir - performing a song written by the clients - the other group took part in the knitting activity and learned a new skill. It was a fantastic opportunity and we hope the students will keep this in mind when joining IBDP for their CAS programme. Thanks to Ms. Villatte and Ms. Rodrigue!
M3 Science
The M3 students have been learning about plastics and in particular the life-cycle of plastic bottles. To show this visually, students were challenged to make Trajan columns which like the real Trajan's column in Rome depicts a story. On the top of the column students were asked to create a model which represents the whole concept. Here are some of the M3s behind their creations!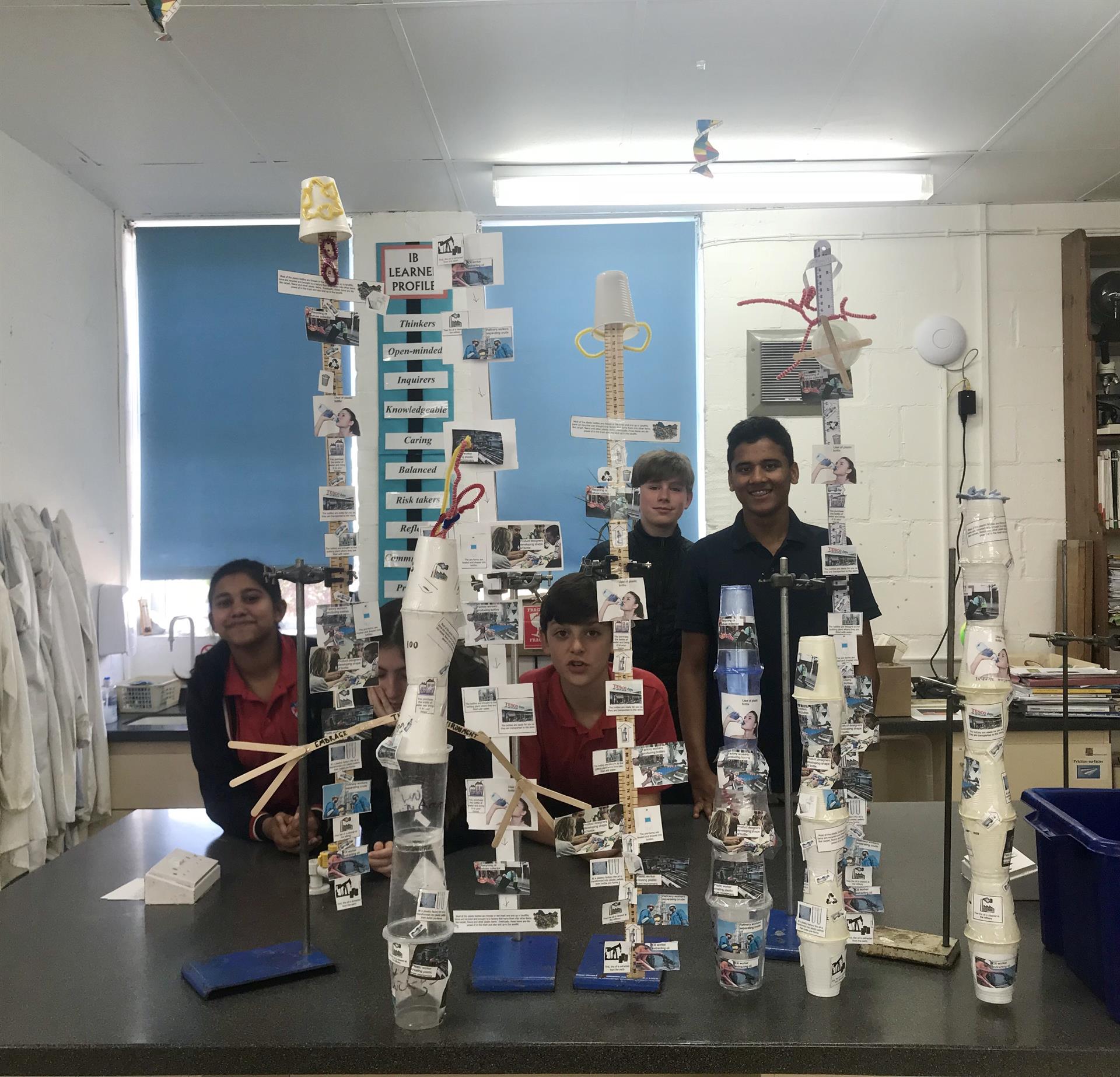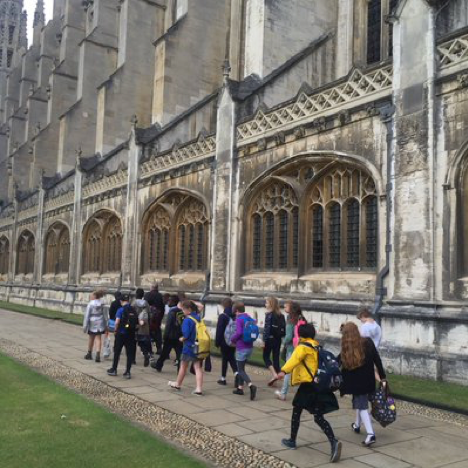 Finn's M1 report from King's College, Cambridge
On Tuesday, I went with Hackney Children's Choir for the day to King's College, Cambridge. When we got there, we went straight to the anti-chapel to meet Ian Griffiths, the Dean's Verger of the college. Before moving on to the first choral activity of the day, we went to an exhibition about the history and architecture of the anti-chapel. After that, we met Stephen Cleobury, who has been the Director of Music and Choirmaster of the King's College choirboys for over thirty years. 

We worked on two pieces of music with him and we all enjoyed the experience. We had a lunch break and then went back into the chapel to watch the King's College Choir rehearsing before they performed in the Evensong service an hour later. For me, it was a real honour being able to work with and talk to one of the most prominent choral figures in the world, in one of the most famous places in England and I really enjoyed the entire day!
Trips next year
We are currently finalising details of some trips and major events for early next term and you will be hearing more about the residential trips next week. As well as the Choir Fest letter here from Mr. Kraft next week we will be announcing an ISTA course for students taking Diploma Theatre next year. Finally, a reminder that today is the deadline for signing up to the Buenos Aires Arts trip for July 2019 and the information can be found here.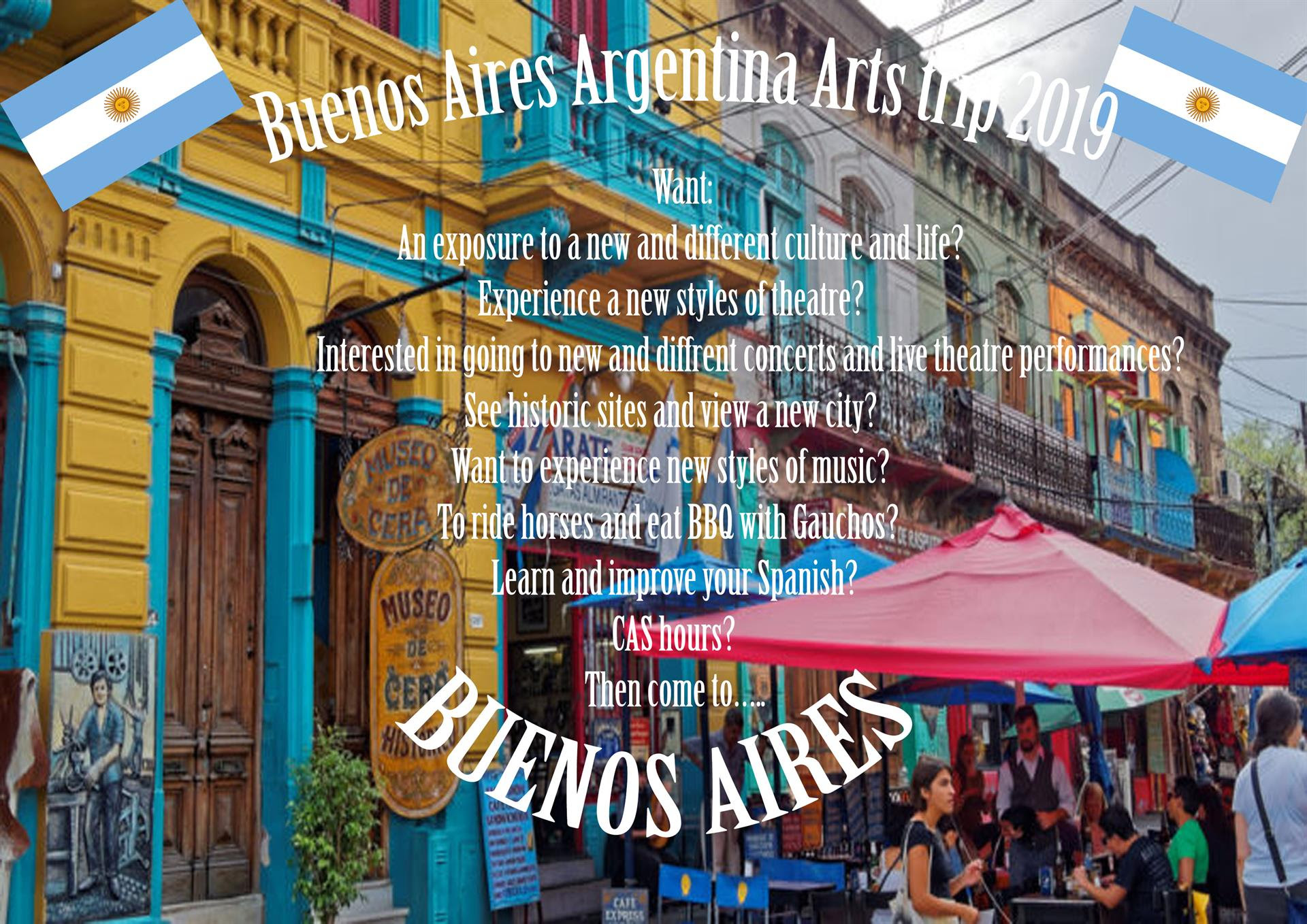 Have a great weekend and some well deserved rest for students after exam week!

Andy Atkinson
Upper School Principal
House Hoodies and T-Shirts are on the way!

Many parents and students have asked about House t-shirts and hoodies, so due to the high volume of requests, we have sourced some t-shirts and zipped hoodies for each of our three Houses. We are very excited that they have now arrived! You can order them online via our website here. We will also be selling them at our Summer Fair!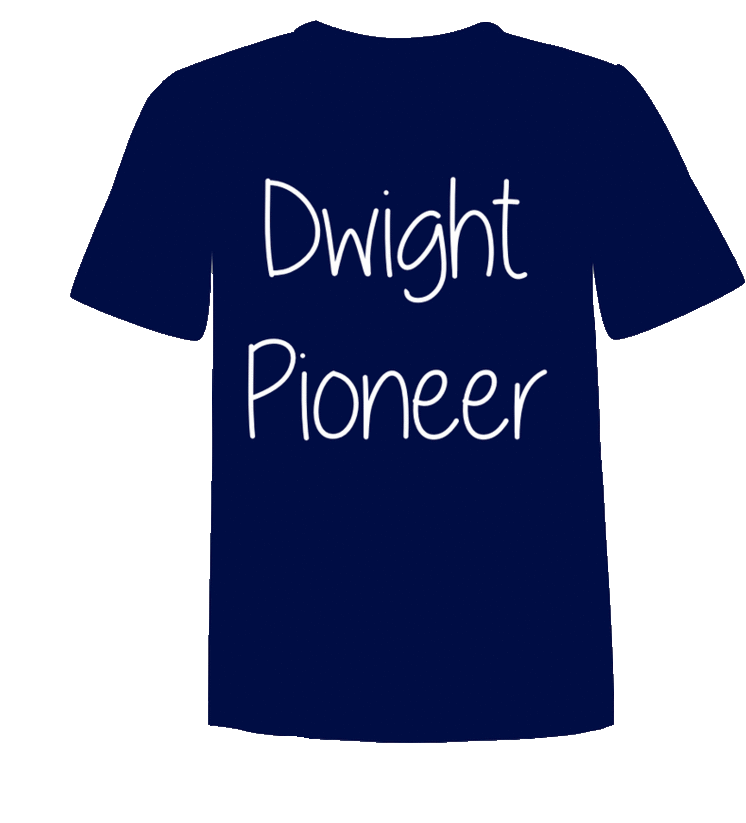 M5 on special timetable
M5 will be on a special timetable next week to combine feedback from their assessments as well as Diploma Programme taster classes based on their current options.

Art and Design Exhibition Thursday, 21st June
The Art & Design end of year exhibition will be taking place in the Jubilee Hall on Thursday 21st June. Throughout the day students will be visiting the exhibition and parents are warmly invited to attend at any time during the day.


D1 English Trip on Monday, 18th June
D1 will be looking at World One and World War Two exhibits at the Imperial War Museum that tie in with their study of Wilfred Owen and Primo Levi. They will also visit the Museum of London to view the suffragette exhibit which ties in with their study of A Doll's House.

Musicians go to Lower School Tuesday, 19th June
As every year, students have been asked to perform in assembly at the Lower School next Tuesday 19th June during periods 1 & 2. The musicians will set off from Jubilee at 8.30am and we shall return to the Spahn building in time for the morning break.
Sports Day Wednesday, 20th June  - important school bus information
Our Sports Day will take place on the School Sports Field on Wednesday, 20th June from 9.00am to 3.30pm. This is an opportunity for all IBMYP students to represent their House in a variety of track and field events. We would like to invite all parents to attend. Morning tea, a BBQ lunch and refreshments will be provided. A programme for the events of the day can be found here. For catering purposes, please RSVP here.


Any school bus student requiring a lift back to the Sphan campus to join their usual school bus route home, please meet at the corner of Ryehope Road (large coach drop off point for PE lessons) at the end of Sports day. A DSL shuttle bus will collect bus student only to return back to Upper School to board your usual bus route home.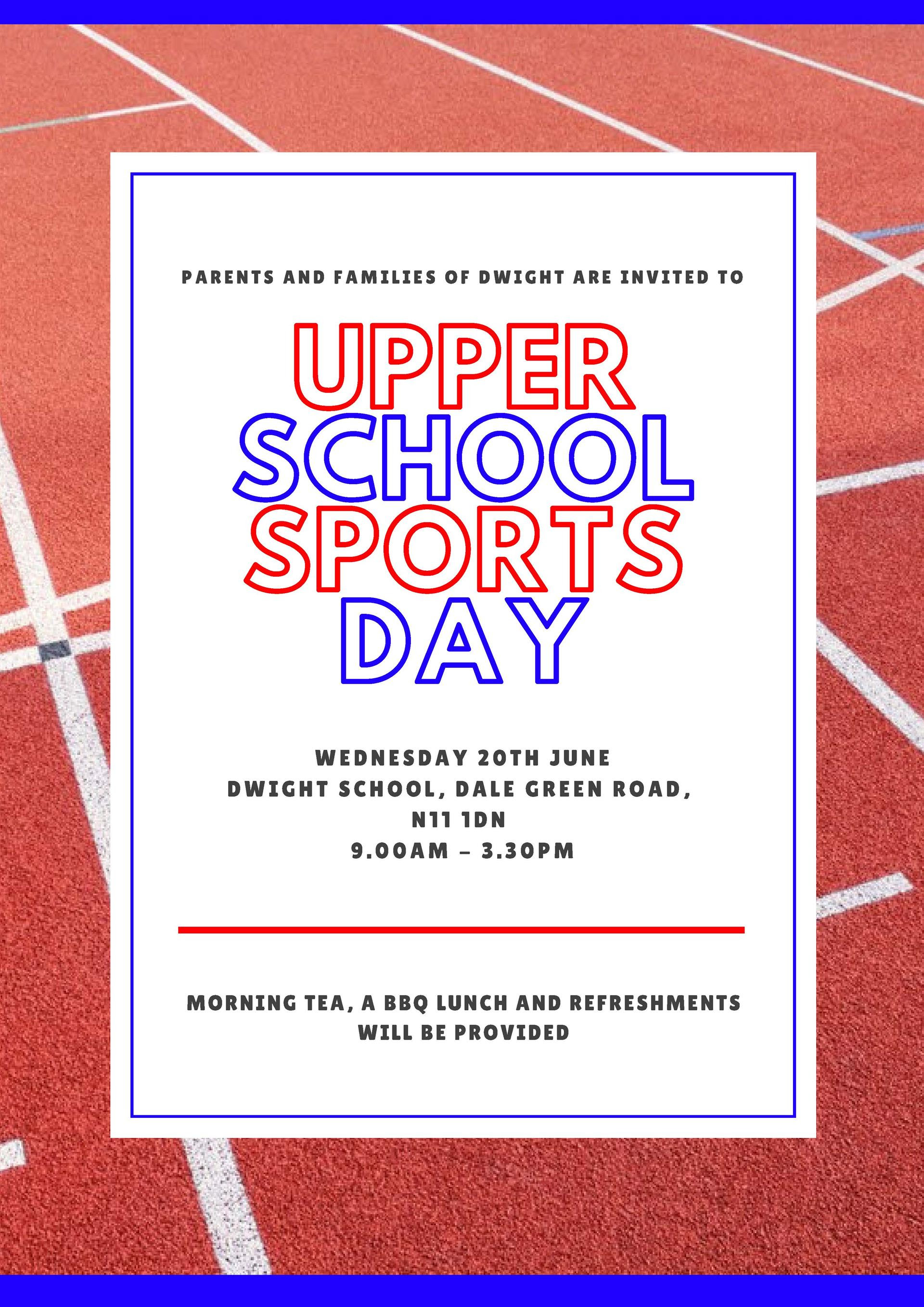 We ask parents to let students walk back to the school after Sports Day for car pick ups to avoid common traffic jams around the Sports Field which can frustrate the local residents. Bikes and public transport are especially encouraged on this day as all days!
Spanish M5 Farewell Day

On Thursday, 21st June M5 Spanish students will enjoy a Spanish breakfast with delicious churros and hot chocolate followed by transition activities into Spanish DP1. They will need an Oyster Card and a packed lunch. They will be back at school at 4.00pm.
End of Term Dates - update for your diaries!
June 25th-29th: M5 work experience week and lots of day trip for others

June 25th-29th: D1 study week with Group 4 Sciences Project & DP Core elements

June 25th: M1 I & S trip

June 26th: M2 trip to Lords Cricket ground

June 26th: M3 Community Project Evening 6.30pm

June 26th: D1 research trip

June 27th: M2 research trip

June 28th: M1 and M2 visit PYP exhibition

June 28th: Spark Tank Evening

June 29th: Book Fair

July 2nd: MYP Celebration and Awards now 6.30pm-8pm

July 2nd: Semester 2 reports issued

July 3rd: Nepalese Tales Performance Evening

July 4th: Last day of term for students (full day)
Important Reminder: Any families planning for their children to leave before 4th July must contact the school for permission to miss school days. One day absence as usual to Ms. Guerin (MYP) and Mrs. McCormack (DP) but any extended absences (two days or more) require permission of the Principal and will be granted only after a check of the student's attendance report over the year. Learning will be continuing after the exams and right up to July 4th!
Dwight Parent Association Events.
June Dwight Out and About – Swingers Miniature Crazy Golf
Join us for the last Out and About of the year, a special Friday evening outing at Swingers!
We already have a group of 12 committed, so it's going to be very fun!
Swingers West End takes crazy golf back to its seaside roots in a venue that reimagines the faded glamour of the 1920's English Riviera.  We'll have a few drinks, play some crazy golf and celebrate the end of another great year at Dwight. This is open to all Dwight parents, so make it a date and bring your partner!
https://swingersldn.com/home/

Date: Friday, 29th June 2018
Time: 7pm meet at the venue
Place: Swingers West End – 15 John Prince's Street – W1G 0AB
Cost: £13 per person for golf – plus whatever drinks/food you want to order. Please bring cash on the night.


ONLY A FEW SPOTS LEFT, so please contact michele@seanoneill.com if you plan to attend.

Monday - June 18, 2018
All day
Tuesday - June 19, 2018
8:30 AM - 3:30 PM