This week's news from Kindergarten and Reception

Dear Parents,
Here is an outline of our learning this week: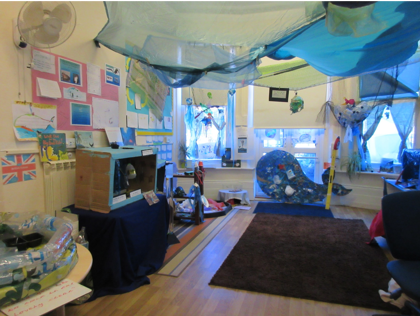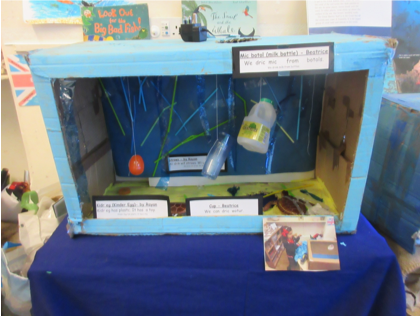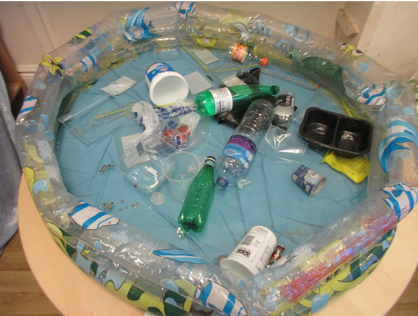 Most of our work this week has been centred around our exhibition which finally opened! We kicked things off by presenting a short assembly to the rest of the school to invite them to see our learning during this current Unit of Inquiry.

All of the classes and teachers came to visit and the EYFS children gave guided tours that showed how knowledgeable they are.

The children continue to add things to our exhibition such as drawings of whales, posters about plastic and plastic sea creatures.

We read The Snail and the Whale and made a moving picture of a whale.

The children built Duplo models and then wrote a description of what they had made.

We had a focus on more and less, addition and subtraction.

It was great to meet with you all during our 3-way conferences and the children were able to talk through their portfolios confidently.

We talked about using paper carefully and not using brand new papers to build aeroplanes but recycling a piece of used paper.
We will not send home any more books. Please check at home and return all the school books that you may have.

Our Greenpeace Cake Sale is on Wednesday, 27th June at 3.30pm. We are looking forward to seeing your creations.

We will go on a trip to Golders Hill Park on Friday and complete a workshop called The Secret Life of Butterflies.

We will have a class party during the last week. We just need to confirm a suitable time as things are getting busy with the end of term approaching.

Holiday Club deadline is next Friday, 29th at 4.00pm. Due to maintenance work, the dates on offer are from 30th July - 17th August.