Learning in the Lower School
During a shorter week we celebrated the following:

Prizegiving
On Monday we celebrated with all of the 44 students that won a prize for demonstrating the IB Learner Profile and Attitudes across subject areas so well. Many parents attended and made it a warm and friendly atmosphere. We were even treated to some lovely music and poems from a selection of students too.
Picnic
On Tuesday we celebrated with the 23 students that completed the remarkable achievement of gaining 15 sparkies. What a fantastic achievement! The all shared a picnic with me at the park and further demonstrated their IB skills.
Football Fun and Successful Artists
On Tuesday afternoon we spent a lovely time playing football in a World Cup style inter-House competition. We enjoyed the sun and the exercise. The overall winning House was also announced for the Lower School and it was the team in white Artists! - Well done !!!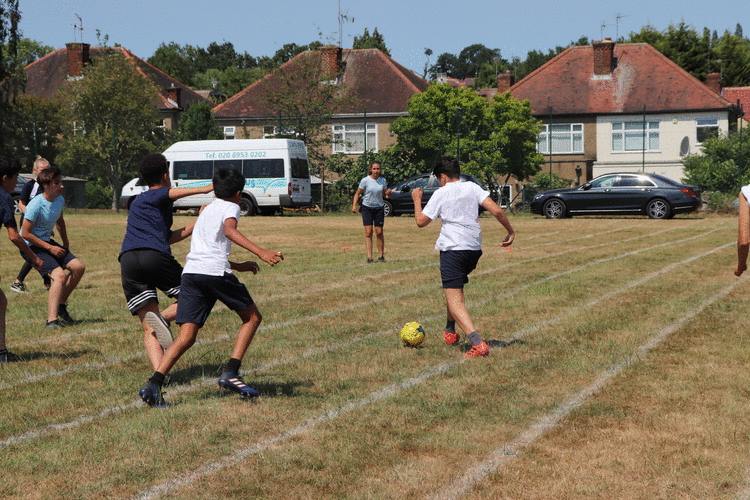 End of Units
As we completed the final pieces of work this week, I heard that Year 5 raised a commendable profit after their market day last month. You may recall that they sold products at events such as slime, Skittles, squishies, kebabs, ping pong and milkshakes. They made £189.90 and that was after giving donations to their chosen charities, paying for their resources and their bank loan! They celebrated by having a profit party and visiting Highgate Woods for the day - Well done Year 5!
Goodbyes
On our last day we said goodbyes to some students who are going to such exotic places as Tokyo, New York, Berlin and Liverpool! We also said goodbye to three classroom assistants who have been so helpful, engaging, caring and resourceful during their time here. We wish Mrs. Semko well for the future, she has been with us since January,  along with Mrs. Morreale who has been with us for two years and has been a based in the Early Years classes. She has helped our students have a great learning foundation and encouraged their inquiring minds. Mrs. Majevadia is also leaving us, she has worked in the school for over ten years, mainly with students aged seven and under. She has always been approachable and supportive with all of the students as well as being a friend to colleagues and parents. Every year all of our leavers sign the door. It means that they will always have a part of them in Dwight and that Dwight will always remember them too - good luck and thank-you to you all. All three have been a credit to themselves and to Dwight. We wish them well for the future.
A Huge Thank You to the Parent Association
Thank you so much to the DPA for organising so many yummy treats for us today. Our beach bodies may suffer as a result but it is so worth it.
Finally
Thank-you for taking time to read through our Lower School Newsletters this year. We wish all our families and students a happy and safe summer break - School starts again on Monday September 3rd. I look forward to seeing you all then.
Best wishes

Matt Parkin

Lower School Principal

Monday - 15 October 2018
All day
Tuesday - 16 October 2018
All day
Wednesday - 17 October 2018
All day