Monday, 21st January 2019
Dwight Parent Association Newsletter

Dear Parents,
A reminder about our upcoming Parent Social Event which this year is a Casino Night taking place on Saturday, 9th February. This is the only DPA organised social event for parents, and we thank you for your support in making it a success, and we look forward to seeing you there.The event is a fundraiser and the money raised helps source extras and initiatives for our children.
Tickets are £25 each and can be purchased through the General Product section of your child's WisePay account here. The ticket price includes dinner, two drinks and five casino chips/fun money to use for playing games. Games include roulette, craps and blackjack and you will be able to buy more fun money throughout the evening. In addition to a prize raffle, the player with the most chips at the end of the evening will receive a grand prize!
You are more than welcome to wear cocktail dresses and suits for this evening of glitz, glamour and games, but you do not have to! The dedicated team of parents that are planning this event just want you to be there, so get that babysitter lined up and invite your friends- they do not have to be a parent at Dwight to join the fun!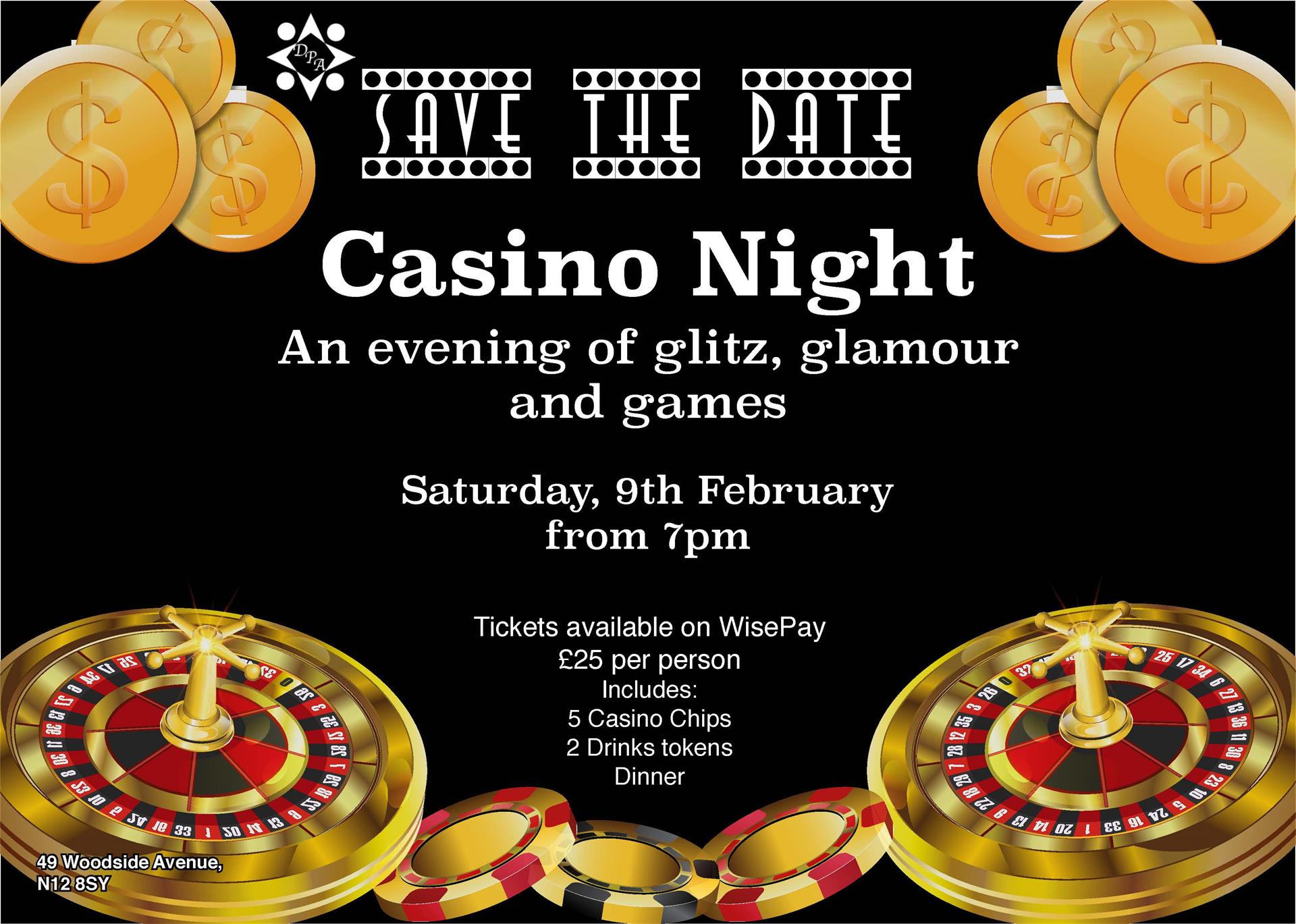 Raffle Donations
The DPA need items that can be used as raffle prizes for the Casino Night as well as other future events. If you have your own business and can donate your products or services or have a close relationship with someone who can, then please let us know at dpa@dwightlondon.org. In the past we have had beauty treatments, personal training as well as branded merchandise. Or if you have an unwanted gift... One's Trash, Another's Treasure. We are also in need of volunteers to help out on the day of the Casino Night. Please do let us know if you can offer your help.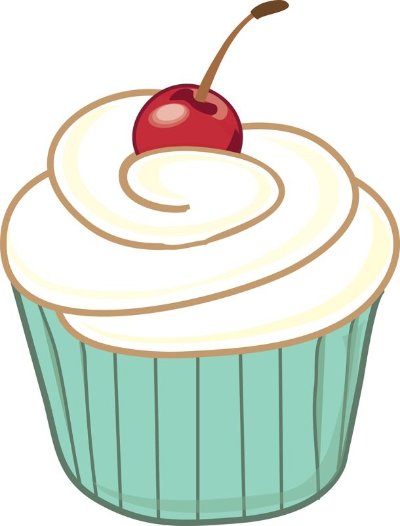 Cake Sales
The Lower School will begin their termly cake sales this Friday, 25th January. We will have cakes donated by our Kindergarten and Reception parents. The cake sale will begin at 3.30pm. We look forward to seeing you there!
Classlist
If you have not already then please do join the rest of the school community on Classlist here. It is a great and safe way to communicate with other parents without having to share your contact details. 
easyfundraising
Please do not forget helping us raise funds for the DPA whenever you shop online. Use easyfundraising to shop with over 3,500 big name retailers including Amazon, Argos, John Lewis, ASOS, and Booking.com – and when you shop, you'll raise a free donation for us every time. It is that easy! Help support us here.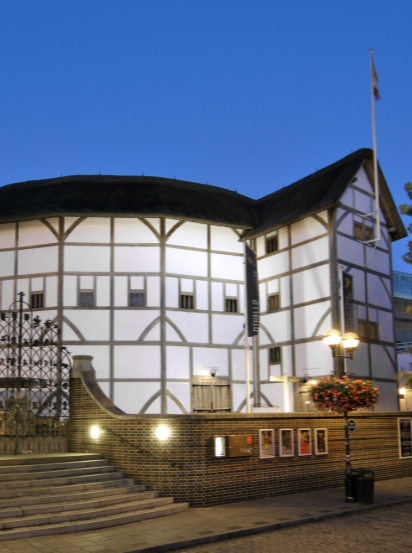 Date: Friday, 25th January
Meet: 10am West Finchley tube station or 10.45am at The Globe Theatre
Where: Shakespeare's Globe Theatre, 21 New Globe Walk, London SE1 9DT
Cost: £17 per person
Tickets: Pre-purchase your own ticket online via The Globe website here.
Shakespeare's Globe is the world famous complex, housing a reconstruction of the Globe Theatre, an Elizabethan playhouse associated with William Shakespeare, a few hundred yards away from its original site. Join us for a tour of the building and then lunch at nearby Borough Market for those that can stay. Please email michele@seanoneill.com when you have purchased your ticket so she knows who is attending.
Coffee Mornings
Thank you to those who attended the first coffee morning of the year where we were treated to a presentation from Focus: the community for expats by expats. For more information on their services and upcoming events please go here. Focus would like to offer Dwight parents a special discount for those who sign up for membership. The next coffee morning will take place after the Spring holidays on Wednesday, 24th April.

DPA Meetings
Meetings were well attended this week and the DPA are well organised for the events coming up this term. Thank you to all who attended! Our next meetings will take place on Thursday, 28th February for the Lower School and Friday, 1st March for the Upper School. As usual you are all invited to attend so do join us! Your input is very much appreciated.

To become actively involved in your Parent Association and assist in the planning of these events, please contact Angela at dpa@dwightlondon.org.
Would you like to advertise a community event or promote your business for free? Please send adverts or articles to DPA@dwightlondon.org so that we can include them in our next newsletter.