Dear FIRSTNAME
Welcome to this week's news!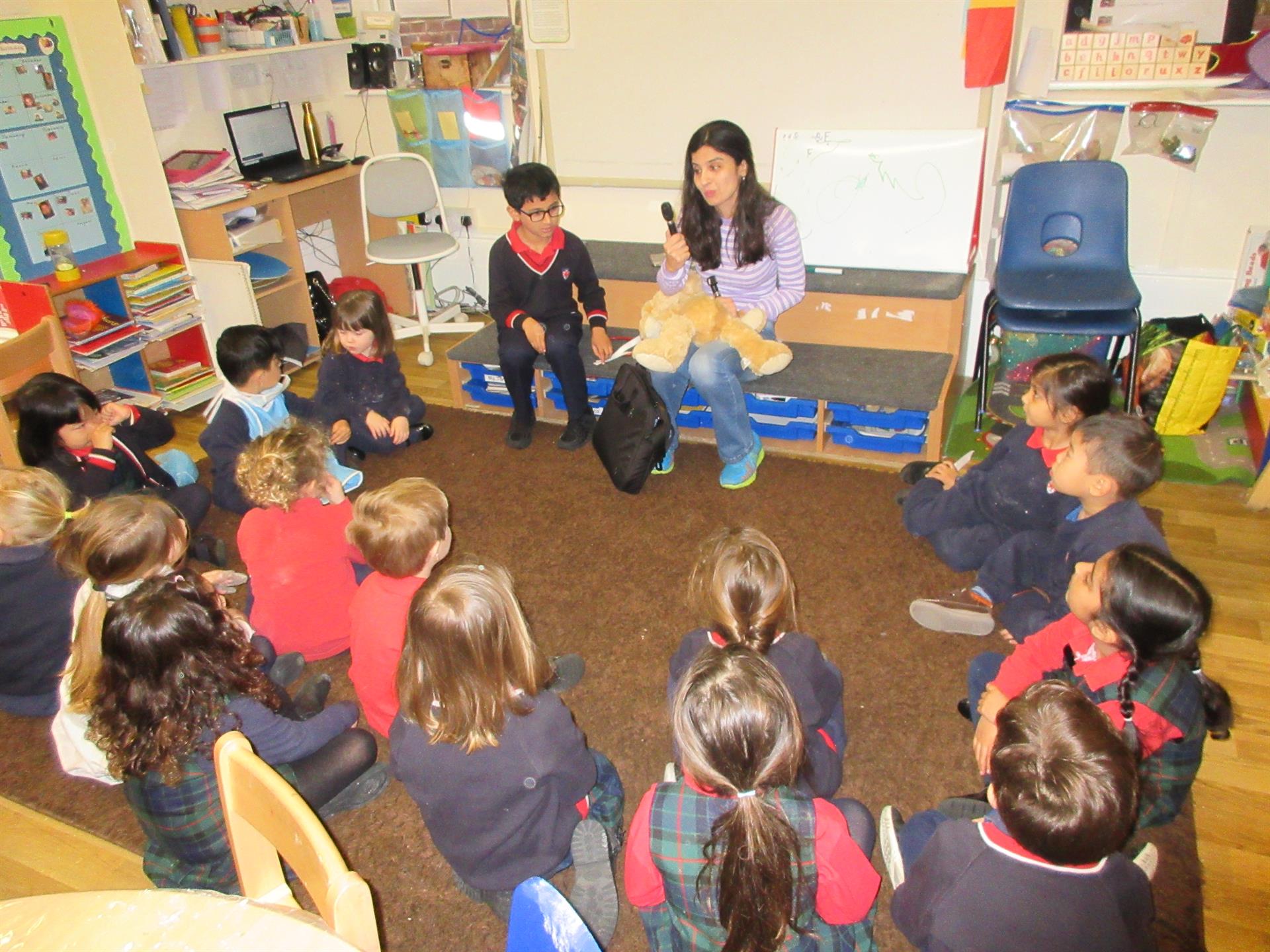 Doctors and Nurses in The Lodge
This week in The Lodge we have had the children practising to be postal workers, doctors and nurses! This is all as part of the learning through play (IB Approaches to Learning) that we use in Kindergarten and Reception. Here is an outline of our learning this week. We visited... Read more...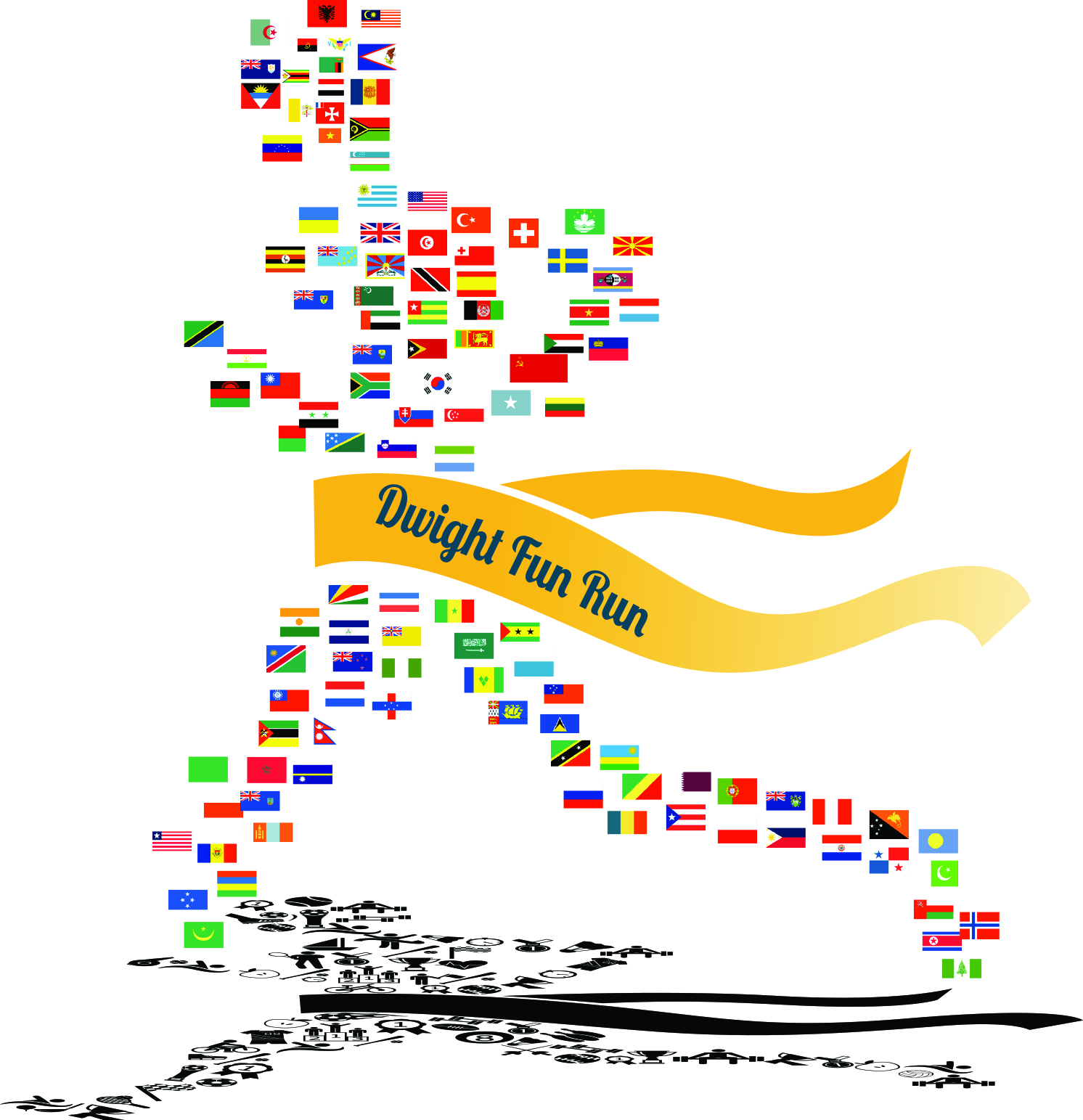 Keep Fit and Taste the World
We are running a large community event that we would like you to attend if possible. The event will take place between 8.40-10.20am on Friday 5th April and it would be great to see you there! The event consists of a sponsored Fun Run followed by an International Breakfast. But what will happen... Read more...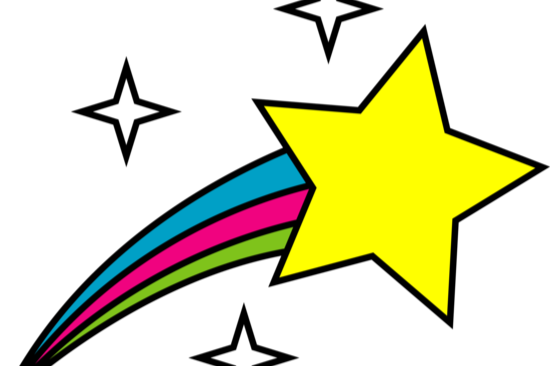 Year 6 Taking Action
The Year 6 students are continuing to work towards their target of being ready for their Primary Years Exhibition taking place on Thursday, 28th March. Here are 3 recent examples of the action they have taken to support their learning. 'My name is Ollie and I am in Year 6... Read more...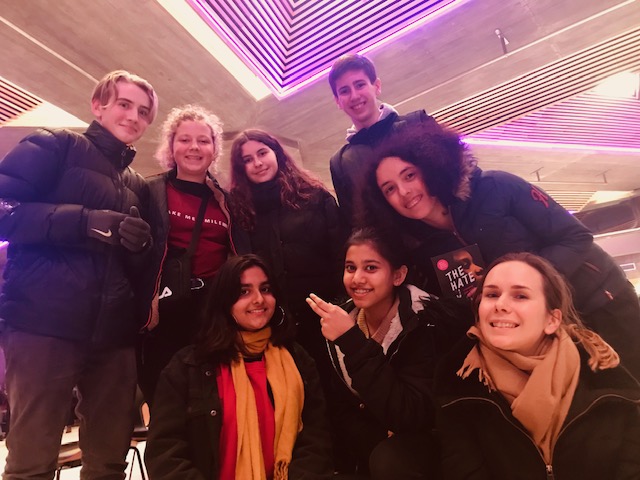 M4 Explore Power and Privilege
Angie Thomas, the author of the sensational Young adults novel The Hate U Give, spoke at the Southbank Centre on Tuesday, 12th March. Our M4 students who are studying the novel in an English Language and Literature Unit of Inquiry that explores power and privilege within our communities were able to attend to hear why.... Read more...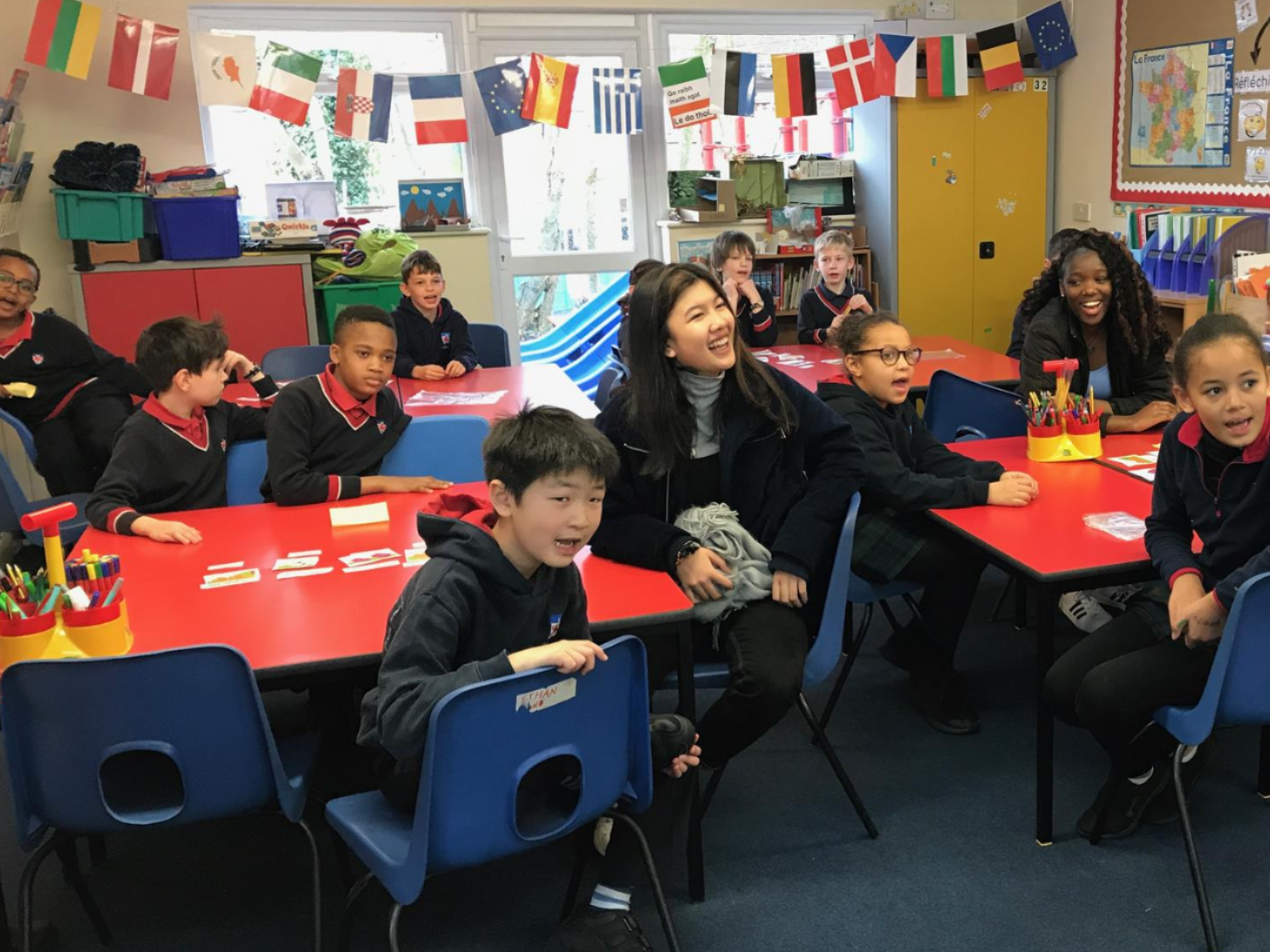 Learning Language in Lower School
As part of Languages week, there was a visit from an Upper School French teacher, Ms. Danvers! She joined the year 4 class for a French session which included a sing along to a popular French song la ferme de Mathurin. Students played games whilst learning animal names and sounds and even had the help from some of our D1 students!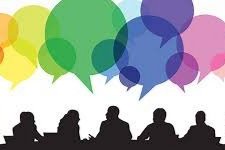 Diploma Parents Survey
As we continue to think of ways to better server our students and their educational goals, we are considering shifting the school day for our Diploma students. This would be done in recognition of their changing needs and the most current research on teenage sleep... Read more...
Residential Trip Reminders
A residential trip gives our students the opportunity to demonstrate independence, risk taking and cooperative skills and so next week is an exciting week for our Year 3, 4 and 5s- we wish them all well!
Year 3 have their overnight stay on Thursday, 21st March.

Year 5 have their residential trip to Flatford Mill from Wednesday, 20th March to Friday, 22nd March. 

Year 4 have their residential trip to Moat Mount from Thursday, 21st March to Friday, 22nd March.
This is a great opportunity for our students and we have requested that, if possible, parents can come and collect their child on Friday after school whether they are scheduled for school buses or not.
Save the Date
On Tuesday, 19th March we have our second Lower School Music Recital from 9.00am-10.00am. 

On Thursday, 21st March, Year 2 are visiting the Natural History Museum.

On Wednesday, 20th March, Year 3 are visiting the Wallace Collection!

Our Primary Years Programme Exhibition for our Year 6 students will be held on Thursday, 28th March from 6.00pm in the Lower School hall. We cannot wait for you to see the work!

On Friday, 5th April we will be holding our International Breakfast and Fun Run. 

 
House Swim Gala
On Monday, 18th March, we will be holding our House Swim Gala. The timings are:
8:30am - Register with tutors or on playground and board buses

9:15/30 - Arrive at Barnet Copthall and students change into swim kit

9:45 - De-brief PCL

10:00 - Gala starts

12:30 - Students change into PE kit and board buses

1:00 - Return to school.
Please remind your son/daughter that they must bring their swimming kits on Monday and a packed lunch.
Survey to be sent
All of our current M3 students are undertaking a preliminary survey for their M4 and M5 options.  In M4, students must continue with one of their Language Acquisitions in Chinese, French or Spanish (unless they are studying Japanese or Turkish Language and Literature).  They are then able to make two other selections from:
The three options that students select for M4 will also be studied in M5. The purpose of the preliminary survey is for us to get a sense of how we will run the option blocks in next year's timetable.  Students are not bound by their choices in this survey.
On Monday, 18th March, we will be sending out an options forms to parents to finalise the choices for next year. These forms will be due on or by Monday, 25th March.

Flora Mather (MYP Coordinator) will be speaking to the M4 students about their options.  If parents have any questions, they are encouraged to email fmather@dwightlondon.org and/or make an appointment to meet and discuss.
Uniform Reminder 
We would like to remind you about the uniform policy at Dwight London for your son/daughter. Jeans and leggings are not part of the uniform, and the only hoodies allowed are the Dwight London hoodie or the House hoodie. Please ensure your son/daughter is wearing the correct uniform as seen in the picture below. 
Whole School Upcoming Events

Thursday - 21 March 2019
All day
Friday - 22 March 2019
All day
Lower School
Upcoming Events

Tuesday - 19 March 2019
9:00 AM - 10:00 AM
Wednesday - 20 March 2019
All day
Thursday - 21 March 2019
All day
Upper School
Upcoming Events

Monday - March 18, 2019
All day
Friday - March 22, 2019
11:00 AM - 1:00 PM
Tuesday - March 26, 2019
All day