Dwight Parent Association Newsletter

Dear FIRSTNAME,
Welcome to another edition of Dwight Connect updating you on Dwight Parent Association events and keeping you informed about the community. I hope you had a lovely and enjoyable weekend.
Summer Fair
Items are needed for this year's Summer Fair and instead of having one dedicated day to collect everything, we are opening donations from Monday, 3rd June right up to the day of the fair!

From the Upper School we are in need of bottles for our bottle tombola! We are not just looking for bottles of champagne, feel free to donate shampoos or handwash! If your donation is alcoholic or made from glass, we ask that you do not allow your son/daughter to bring it into school, but deliver it yourself.

If you are a parent at the Lower School, we would like your unwanted toys, books, DVDs and games that are saleable and in a good condition!

For both schools any saleable uniform will be most appreciated. Items can be left at Spahn reception or at the Lower School reception from Monday, 3rd June. Please contact me at dpa@dwightlondon.org to see how you can help with the Summer Fair.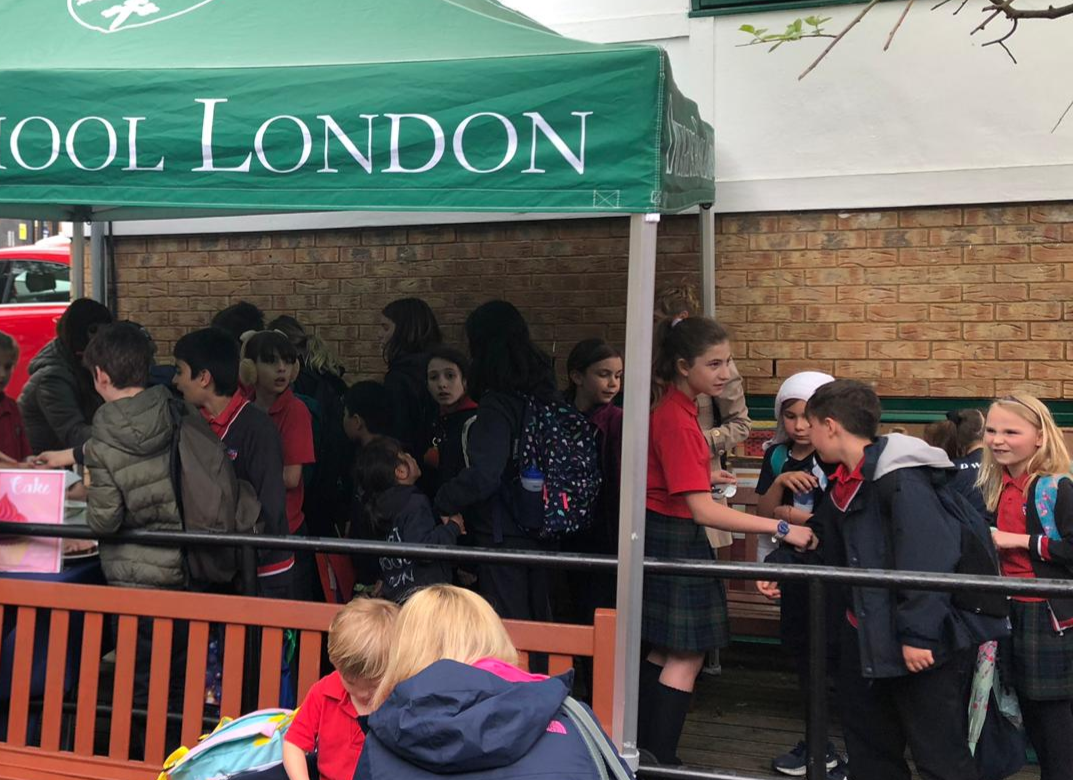 Cake Sale
We had a great turnout for Year 4's cake sale on Friday with a fantastic profit of £128! Proceeds from this cake sale will be added to the DPA fund for equipment and activities towards the school including the new canopy in the playground. Our next Cake Sale will be on Friday, 14th June, with Year 5 hosting! We look forward to seeing you there!
Book Fair
We would like to say a huge thank you to the parents who were able to assist in selling books to Lower School students last week. £767 worth of books were purchased which is a fantastic total and a percentage of this will go towards the purchase of additional books for the Lower School Library!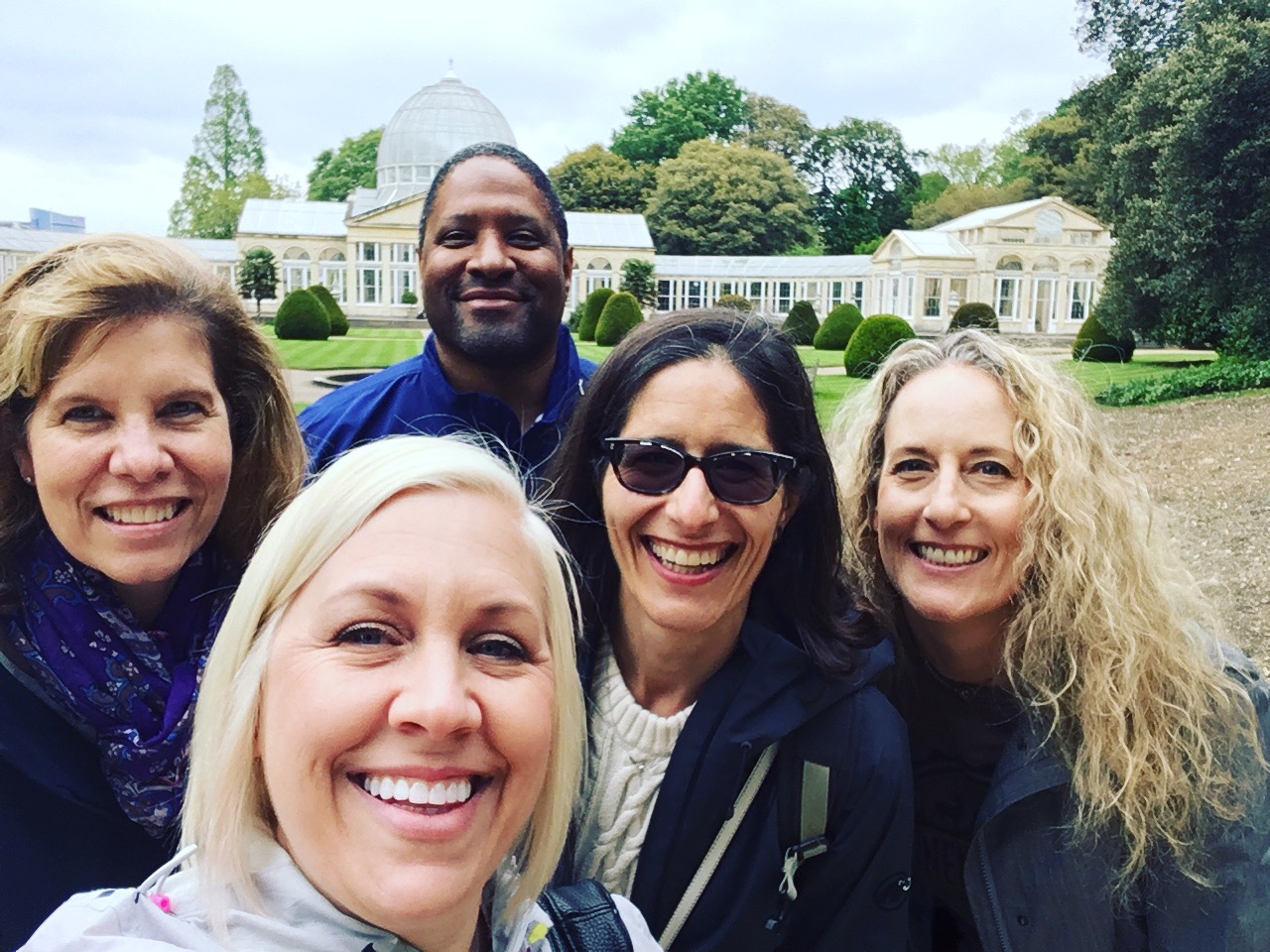 Syon Park and Gardens
The Out and About group, in May, toured the beautiful Capability Brown designed gardens and grounds of the Duke of Northumberland's Syon House!
This is a historic, hidden treasure tucked away in London but many of you might recognise the grounds from the Great British Bake Off!
June Out and About - Social Darts at Flight Club
Date: Friday, 7th June
Meet: 7pm at Flight Club located at 6 Sir Simon Milton Square, SW1E 5DJ
Cost: £5 for tickets, plus spending money for food and drinks.
Join us for the last Out and About of the school year! This will be an evening playing social darts at Flight Club near Victoria! Flight Club has reinvented darts for the twenty first century, with fast-paced multiplayer games, ground breaking dart-tracking technology, instant scoring and a slick and intuitive user interface. Anyone can play! No experience necessary.
Please let michele@seanoneill.com know if you will be joining. For more information click here.
Classlist
Classlist allows you to tap into the support of the school gate wherever you are. It is an inclusive and secure way to communicate with all parents, it helps parents connect and it allows you to be there for each other! Join your class group on Classlist today. 
This app is currently:
Used by hundreds of thousands of parents, in over 2500 UK schools and 30 countries!




Used for Parents to share information, exchange help and make family friends on a secure platform built for school communities.




Recent award-winner at the world's biggest education technology event!
But what can you use Classlist for?
Can't remember a mum or dad's name? Look it up quickly on the contacts list.




Need a copy of that lost homework sheet? Post to your class or year group to see if someone can help.




Find a trusted recommendation. Ask other parents on the Marketplace.




Meet up & make new friends. Organise a parent meet up or children's playdate, even if you don't know everyone's contact details.




All the class groups in one place. Parents are automatically added to their class group when they sign up.




Send free, secure messages to other parents via the app.




Stay in control of your contact details. You decide exactly which contact details you wish to share.
Classlist is a trusted and safe community which provides a secure platform built for school communities. Every school has its own private site. Parents are verified before they can join and it is entirely GDPR compliant & ICO certified. Download the app to join our school's Classlist site!
Could you be a parent buddy?
The DPA are looking for more parent buddies for new families arriving at Dwight London. As a parent buddy your role would be to welcome a new family to the school and have the opportunity to discuss questions or concerns they may have. The Parent Buddy co-ordinator will connect you appropriately based on language and year group. For more information please contact dpa@dwightlondon.org.

Raffle Donations
The DPA are in urgent need of items to use as raffle prize for future events. If you have your own business and can donate your products or services or have a close relationship with someone who can, then please let us know at dpa@dwightlondon.org. In the past we have had beauty treatments, personal training as well as branded merchandise. We also welcome unwanted gifts… One's Trash, Another's Treasure.
easyfundraising
Please do not forget helping us raise funds for the DPA whenever you shop online. Use easyfundraising to shop with over 3,500 big name retailers including Amazon, Argos, John Lewis, ASOS, and Booking.com – and when you shop, you'll raise a free donation for us every time. It is that easy! Click here to watch a video about how easyfundraising works and here to use our unique link for shopping! 
DPA Meetings
Our Lower School DPA Meeting will be held on Thursday, 6th June from 9am in the Lower School library.

Our Upper School DPA Meeting will be held on Friday, 7th June with refreshments being served from 8.30am and the meeting to start shortly after.
Both meetings will focus on the upcoming Summer Fair and any last minute planning. We look forward to seeing you there!
Cake SaleS
On Friday, 14th June, Year 5 will be hosting their cake sale!
On Friday, 28th June, Year 6 will be hosting the biggest cake sale yet to end the year!
Summer Fair 2019
This year's Summer Fair will take place on Saturday 22nd June at Dwight's Sport's Field. Planning for this event will begin within the next couple of weeks.
Staff Appreciation 2019
A day of showing our appreciation to the staff of Dwight School London will take place on Wednesday, 3rd July.

To become actively involved in your Parent Association and assist in the planning of these events, please contact Angela at dpa@dwightlondon.org.
Would you like to advertise a community event or promote your business for free? Please send adverts or articles to dpa@dwightlondon.org so that we can include them in our next newsletter.