Friday, 11th October, 2019

Welcome from the Head of School
The diversity of the Dwight student body is something our students value and something I am proud of. One of the ways we promote diversity in the school is through our means tested scholarship programme, which enables families who would otherwise find Dwight unaffordable to join the school. The school has benefited in many ways from the contribution of our "Spark of Genius" scholars since it was introduced three years ago.

If you know of anyone who would benefit from an IB education, who demonstrates the qualities of the IB Learner Profile and who aspires to international-mindedness, but for whom a Dwight education may be unaffordable, please direct them to the scholarship page of our website. The scholarship is open to students entering M1 or D1 and the deadline for applications is on 8th November. The scholarship is also open to current Dwight Y6 and M5 students whose financial circumstances may have changed, preventing them from continuing to either the Middle Years or Diploma programmes.

If you would like further information about the scholarship process, please contact the admissions department. For families with children in other year groups there is a means tested Financial Aid programme. Please contact the finance department for more information.
CLICK TO READ OUR FEATURED NEWS
A week in the Lower School
This week in the Lower School we have been fortunate enough to celebrate several things. We have some new playground equipment. Our students took action, they surveyed their peers and researched the items. Now, we have new scooters, trampolines and bean bags in their playground.
We have had two trips. Our youngest students enjoyed a hands on experience at the Science Museum on Wednesday and our oldest students visited the Royal Courts on Thursday to attend a workshop called Courts in Session. They acted out a drama of a real court case, and really enjoyed it. This activity linked in nicely with their learning about conflict resolution. Let's hope some of them will become judges in the future.
On Wednesday our Girls Football team drew their second match (they are still undefeated).
On Thursday, our students supported World Mental Health Day. It has been a fun week!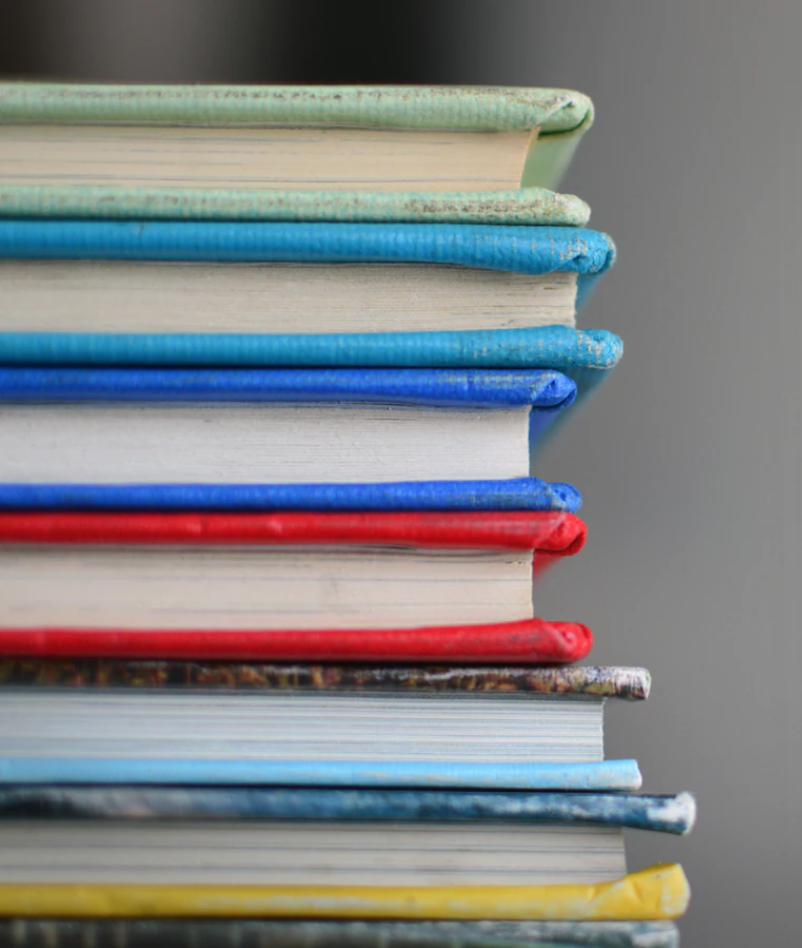 Lower School Programme of Inquiry
Who we are.
Where we are in place and time.
How we express ourselves.
How the world works.
How we organize ourselves.
Sharing the planet.
These themes are selected for their relevance to the real world. They are described as transdisciplinary because they focus on issues that go across subject areas.

We have already shared our Curriculum Overviews with you which informs you about the learning which is taking place in each year group this term. Within this curriculum overview you will be able to see which transdisciplinary themes your child is exploring this term within their Units of Inquiry.

The attached Programme of Inquiry will give you an overview of the Units of Inquiry that your child will be engaging with throughout the academic year. If you have any questions about the Programme of Inquiry then please contact either your child's teacher or our PYP Coordinator, Jenna Brooks (jbrooks@dwightlondon.org).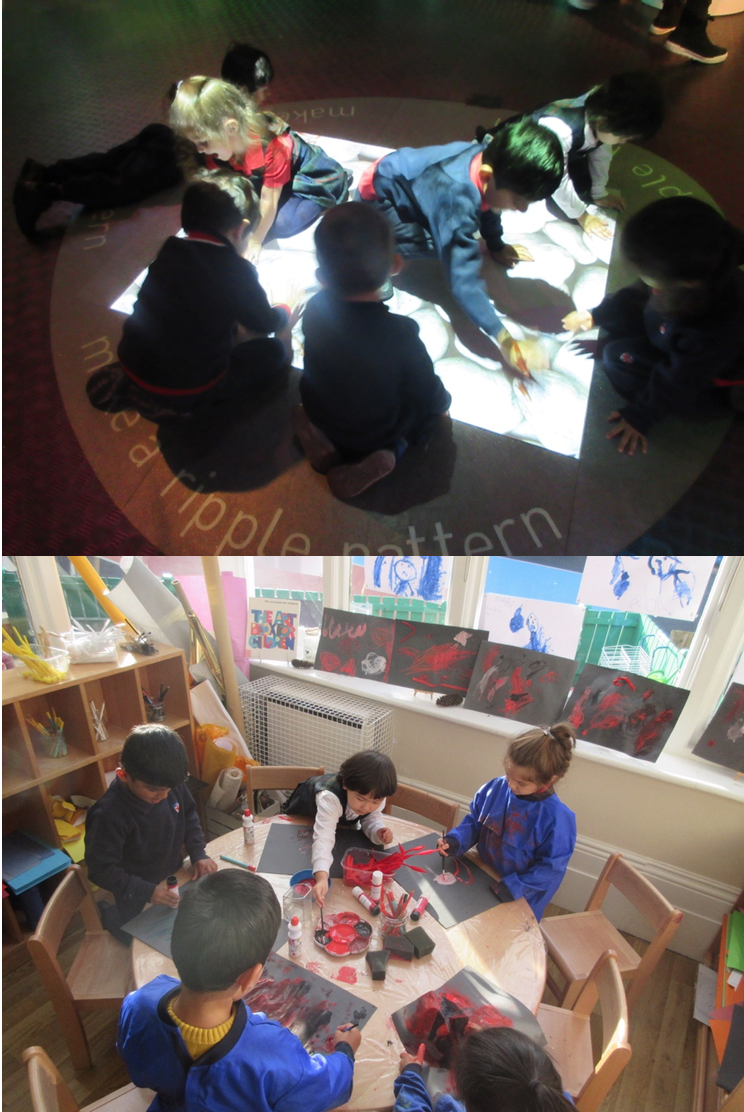 Learning in EYFS
Dear parents,
Here is an outline of our learning this week:
As part of our Senses and Emotions Unit of Inquiry, we set up different sensory activities for the children to use their senses to explore the world around them.
Autumn is here! We set up Autumn activities with natural resources for the children to explore and create lovely pictures.
In our Sensory Room, the children were invited to use their sense of touch to feel and guess the objects. They had to use their feet to touch the objects and were encouraged to describe them using descriptive vocabulary (rough, smooth, hard, soft, squishy, etc).
We went on our first trip this week - we went to the Science Museum! We had a lot of fun exploring the...read more!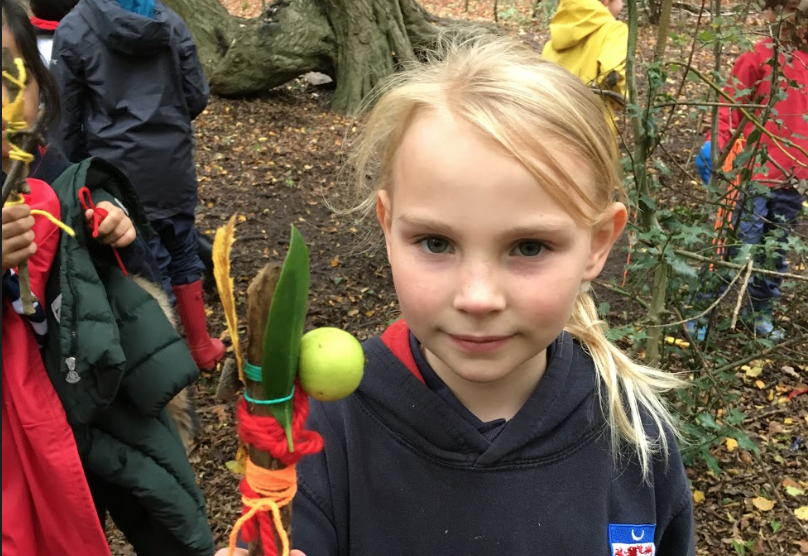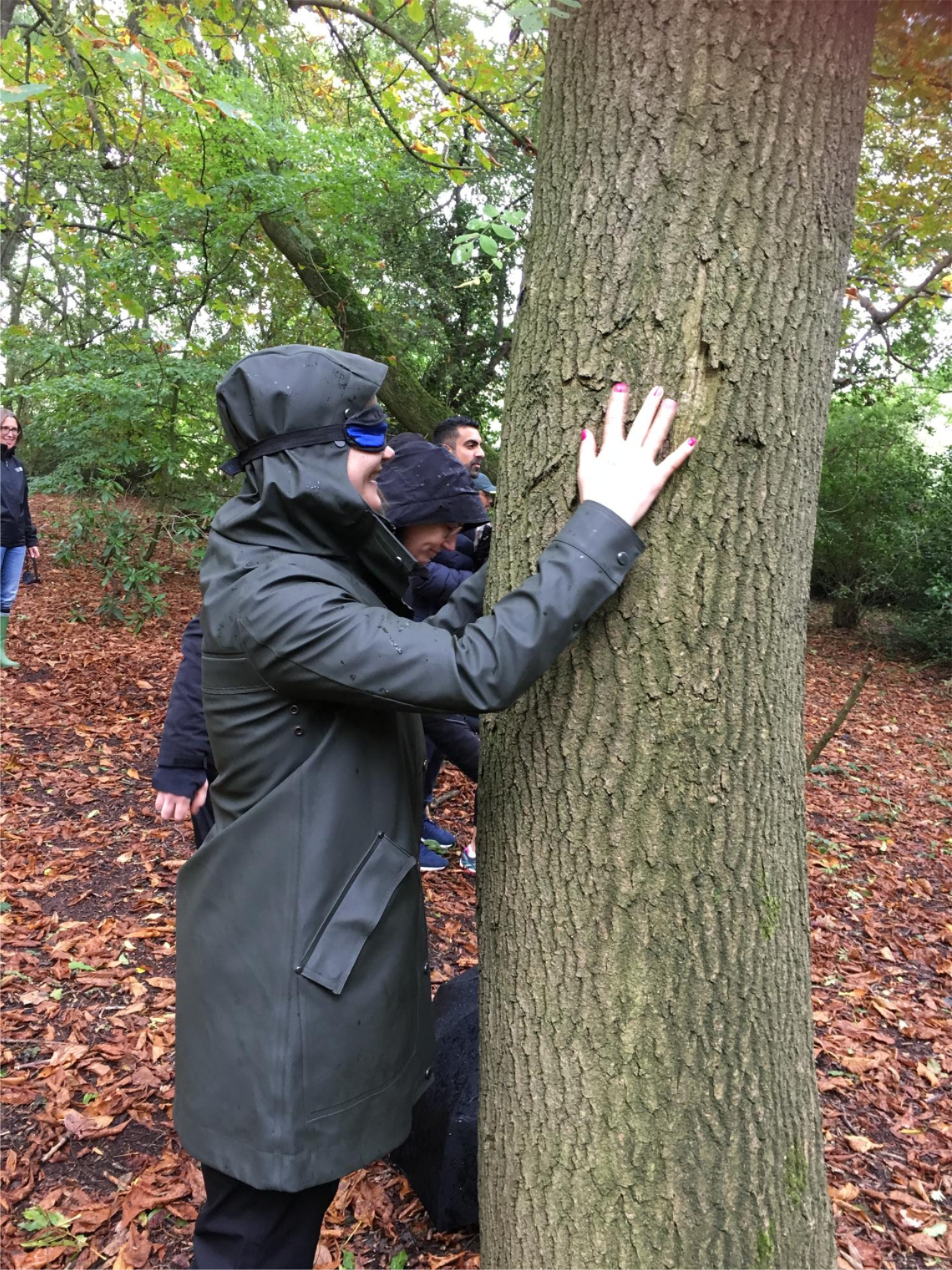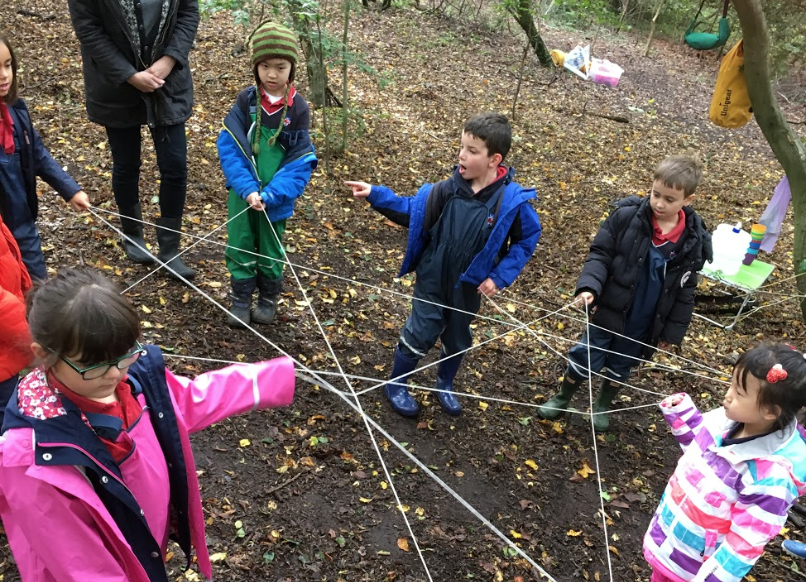 Forest School
Not only did the students enjoy attending Forest School a group of brave parents participated in a Forest School session. They wanted to find out more about Forest School and how it supports the PYP so well. Even though it was slightly rainy, that didn't stop them from playing lots of team games, tying knots and using the natural resources to make things.

EYFS listened to the story of The Gruffalo whilst sat in the deep, dark woods. They then went on a hunt for the characters from the story that had been hidden in the woods. Finally they built a new log pile house for the snake.
Year 1 looked at symmetry in nature which linked to the work they had been doing in Maths. They made symmetrical butterflies using leaves and natural materials.
Year 2 worked with the key concept of 'Connection' and learnt how everything in the Forest is connected. We completed an activity which involved finding pictures of different animals and plants and then making connections between them. For example, slugs eat leaves and hedgehogs eat slugs.
Year 3 played some team games involving making group decisions and locating different natural resources from the woods. For example, Can you find a leaf bigger than your hand? A curved stick? Etc.
Year 4 and 5 had the opportunity to work with their related concepts about 'Tradition and customs' by creating aboriginal journey sticks which is a way of mapping a journey.

Another week of Forest learning and fun!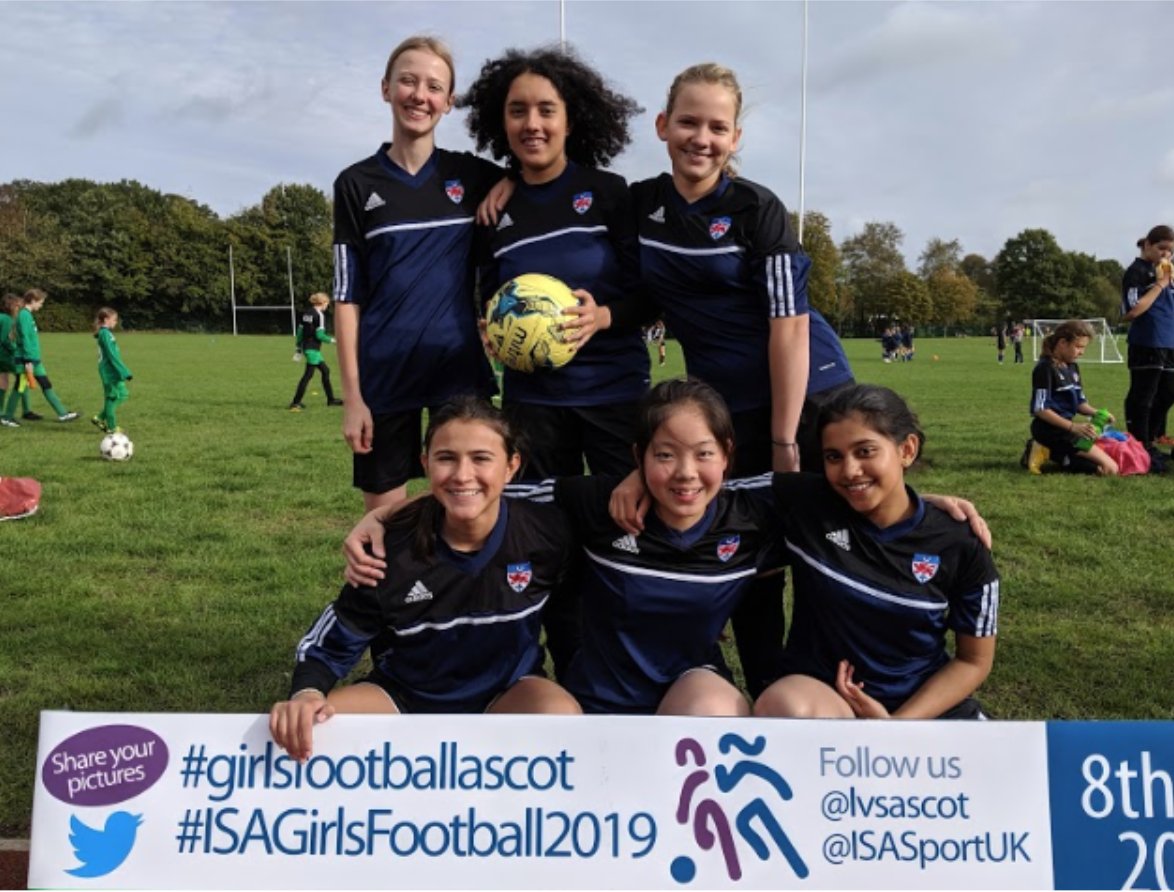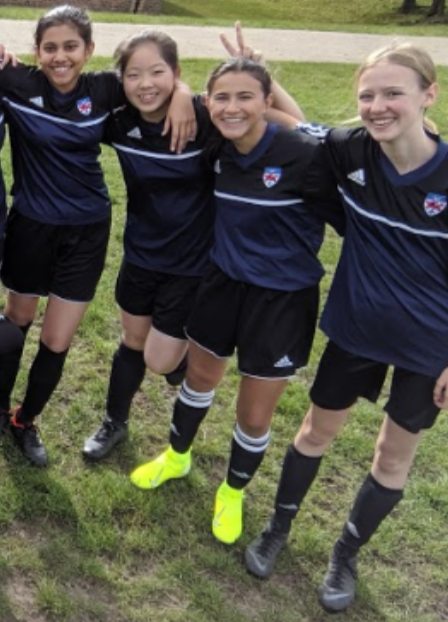 Football Tournament

ISA Girls Football Tournament - Junior, 08/10/2019
Runners Up - Trophy Competition
"The junior Dwight football team had our first tournament on Tuesday, October 8th. It was our first outing as a team, and we all played very well. From Eliza, a star as goalie, through to Nixie playing up field, the entire team played their hardest. Throughout six games, we slowly gained confidence in our playing and finished in second place. A fun and exciting way to start the season! Well done to everyone who played."
- Claire Freytag, M1
ISA Girls Football Tournament - Senior, 08/10/2019
Beaten Semi-Finalists - Trophy Competition
"On Tuesday the 8th October the senior girls football team went to the annual ISA football tournament in Ascot where they got 4th in their division and made it to the knockout stage. The weather and the whole atmosphere was really nice and it was extremely fun to play against many different schools. The team that went were Sarah (D1), Victoria (M4), Haya (M5), Neha (M5), Lily (M4) and Nikola (M4). Sarah (D1) was our top scorer and Haya (M5) got the MVP (Most Valuable Player) by Mr Clare! All the girls would love to go back next year and play there again as it was a super fun experience and they all loved sharing their passion for football."
- Haya Adam, M4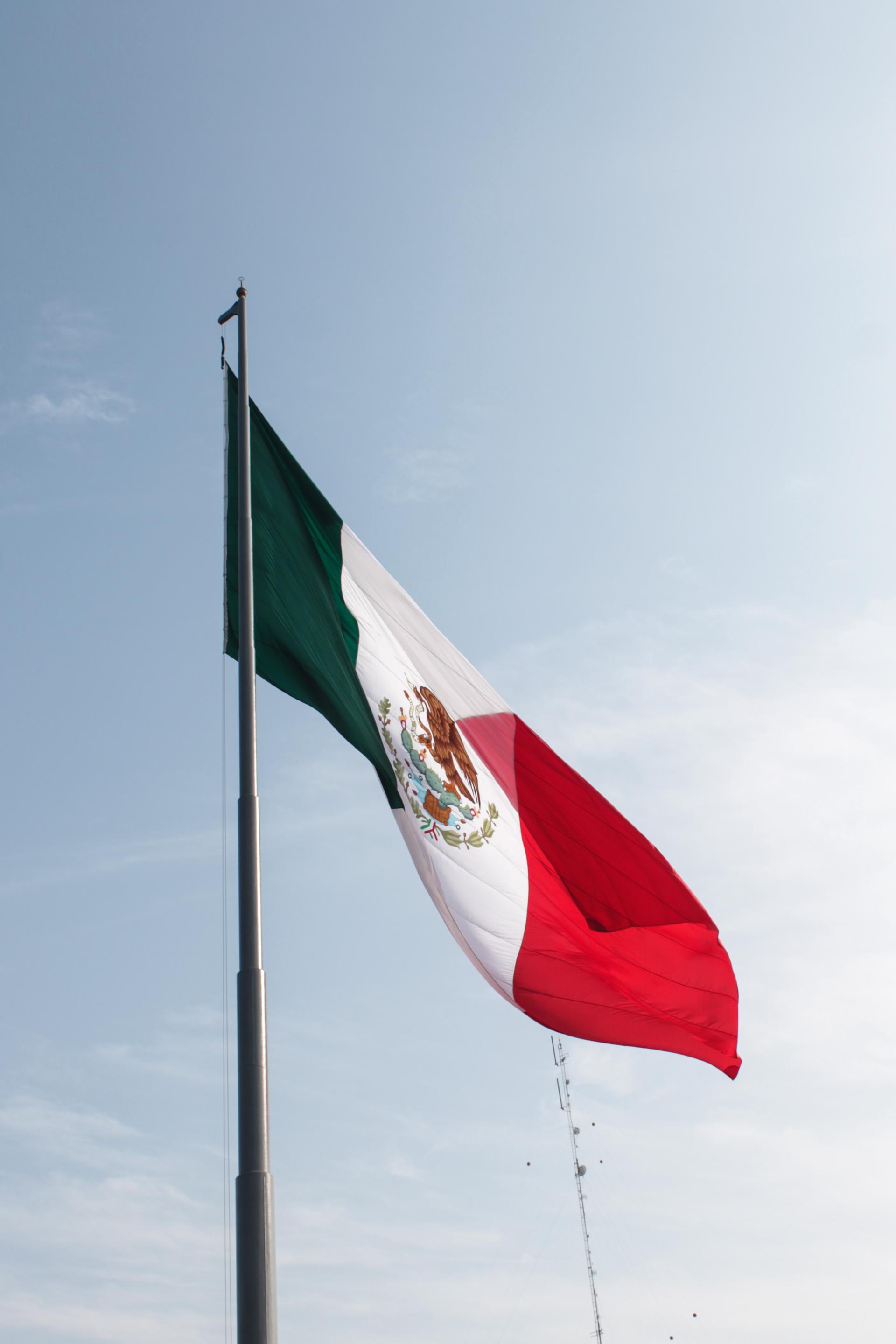 M3 - D1 Trip to Mexico

The Spanish Department at Dwight School London is organising a cultural trip to Mexico next year for 10 days, from Monday 29th June to Wednesday 8th July. The aim of this trip is to develop cultural awareness in all Dwight students, therefore the trip is open to any student from M3- D1 who is interested in expanding their knowledge about different cultures. It is not a requirement for your child to be learning Spanish in order to go on this trip.

During the trip, students will explore vibrant cities such as Mexico D.F. and San Cristóbal de las Casas, contemplate Frida Kahlo's work and her home museum, be adventurous in archeological sites like Chichen Itza and immerse themselves in beautiful natural scenarios such as Sumidero Canyon, "Agua Azul" Waterfalls and "Playa del Carmen" beach among other others.
More information will be coming very soon, including a presentation on Wednesday 30 October at 6pm in the school library at the Spahn building, where we will discuss the itinerary, payment and other aspects further.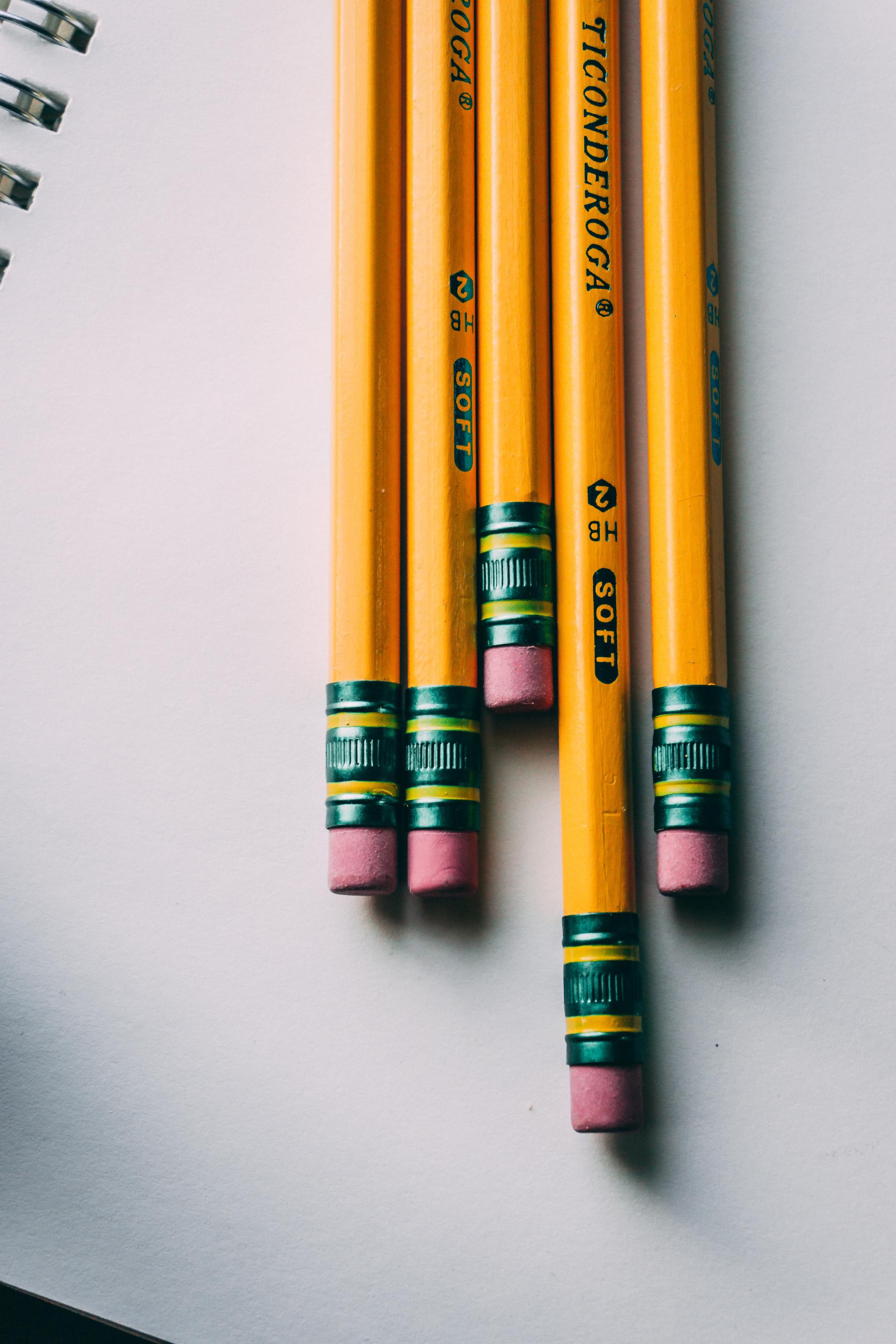 What's in a name?
As the year is rolling along, our students are enjoying times in their tutor groups. Our tutor groups meet every morning and are a chance for tutors to check in with the students in their groups, and for the students to have a consistent start to their day. We have a vertical tutor group model which allows students from different year groups to collaborate and engage with one another. This week all of our M1 - M5 tutor groups confirmed their tutor group names. These were decided through a combination of research and suggestions from the students. The only requirement was that the name had to connect to either Artists, Pioneers or Visionaries depending on the house they group is part of. Can you work out why each tutor group has selected their name?

Artists Pioneers Visionaries
Cultured Pearls Piscopia Nasa
Bauhaus Dali Einstein 42
The Shelleys Disney Einstein
Dates
Monday 14th October Year 1 and Year 2 visit the Wallace Collection
Tuesday 15th October It is our Development Tuesday and school closes at 2.40
Wednesday 16th Boys Football match versus Foulds
Thursday 17th We host an OPEN HOUSE for potential new families and share our Settling In Report with parents . The Girls Football team has a match.
Friday 18th last day of term - Remainder of Settling In Reports are sent out Boys play their last match
Next half term…
Although November and December still seem a long way away, here are some events that are taking place over the next half term for your diaries :
The Barnet Swimming gala will take place on November 14th. We will have trials to choose our swimming team.
The DPA Halloween Disco has now moved to Friday November 8th
Our Early Years Show " Gnome Alone" is on Tuesday December 3rd
Our Winter Fair is on Thursday December 12th
University and Careers Information Evening
On Tuesday, 15th October from 6:00pm in Jubilee Hall, we will be holding an information session for parents/guardians of M5 - D2 students on all aspects of careers and university guidance.
We hope that you are able to join us for this event and ask that you RSVP using this link.
Development Tuesday
Tuesday 15th October is our Development Tuesday and school dismissal will be at 2.40pm.
Buses will run at the end of the school day.
October is Black History Month
"Seventy-one years ago, a ship called the Empire Windrush pulled into the Tilbury docks in Essex. It had travelled from the Caribbean; around 500 people disembarked, ready to start new lives in Britain.
It was the beginning of a new wave of immigration to the UK from countries which were then still part of the British Empire. They had been invited by the Government to help the country rebuild after World War Two. Once they had arrived, Caribbeans took up posts in the brand new NHS, London's transport system, construction sites, factories, and countless other essential areas.
Today, people who arrived from Caribbean countries between 1948 and 1971 are known as the Windrush generation.
Black History Month takes place every October. The month is all about celebrating the enormous contributions made by black individuals, including the Windrush generation. It is also a time to learn more about figures from black history, including civil rights activists like Martin Luther King Jr and Rosa Parks."
The Day, Black History
Therefore, in the Dwight School Library we are delighted to announce that a new collection of books about Black History Month has been purchased! The collection includes the following titles and the books are awaiting for you to check them out!
Black history matters by Robin Walker
Young, gifted and black by Jamia Wilson
Little leaders: bold women in black history by Vashti Harrison
The extraordinary life of Katherine Johnson by Claire Cole
All aboard the Empire Windrush by Jillian Powell
The hate u give by Angie Thomas
Lies we tell ourselves by Robin Talley
Children of blood and bone by Tomi Adeyemi
Unheard voices : a collection of stories and poems to commemorate the 200th anniversary of the
Abolition of the Slave Trade Act by Malorie Blackman
Refugee boy by Benjamin Zephaniah
Dear Martin by Nic Stone
The color purple by Alice Walker
What is race? who are racists? why does skin colour matter? and other big questions by Nikesh Shukla
The boy in the black suit by Jason Reynolds
Let Me Hear a Rhyme by Tiffany Jackson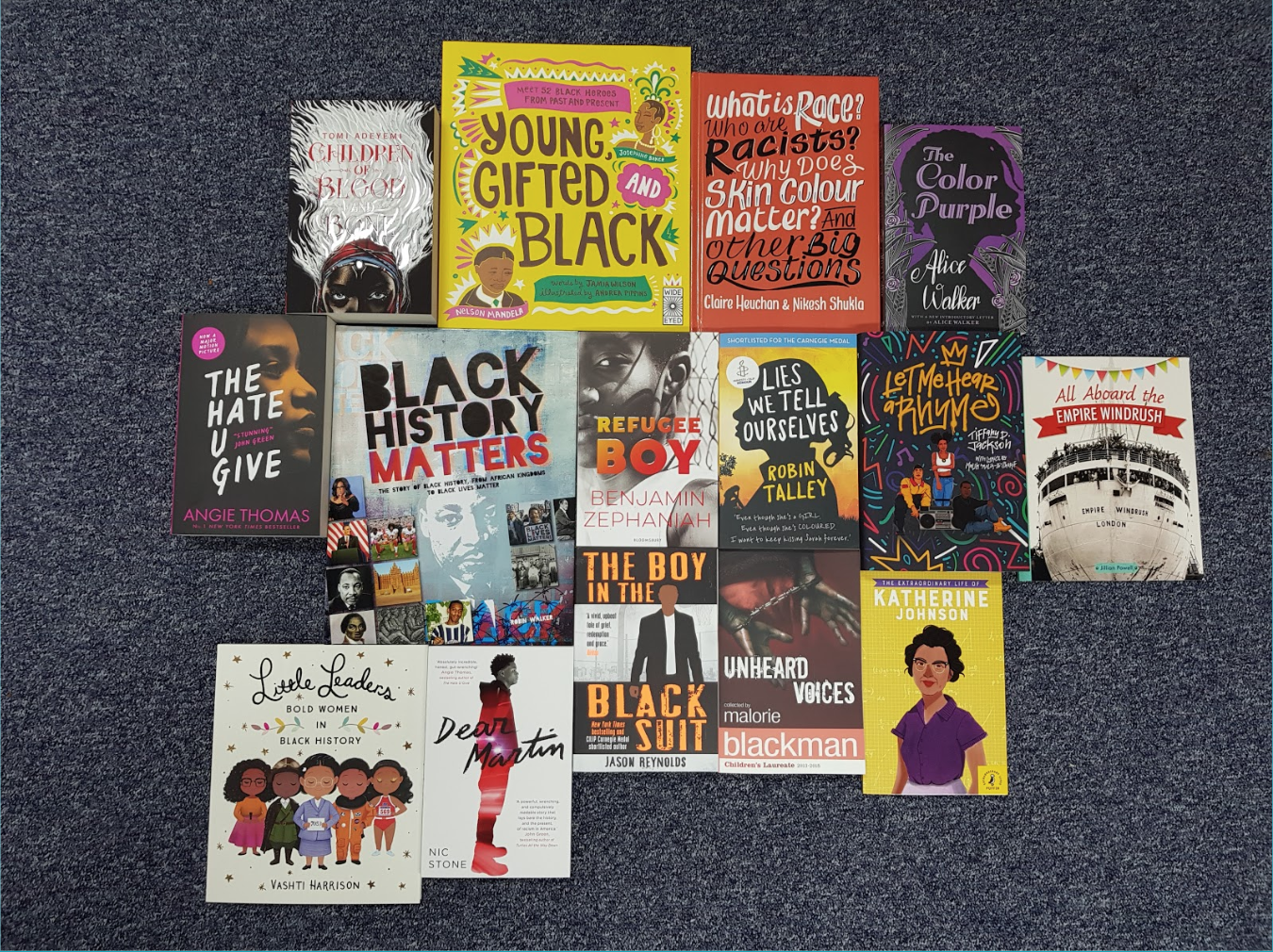 Accelerated Reader Home Connect
At Dwight, we are constantly finding ways to engage and motivate students to read. As part of this process we have the pleasure of introducing a reading programme to M1 students called Accelerated Reader. The programme is unique in encouraging reading habits as it assesses a student's reading ability and then recommends books appropriate to the level of reading ability. The highlight of this programme is the ability to quiz students on the books they have read.
In order to further understand this programme and your role in it, we would like to invite you to a short presentation on the use of the Accelerated Reader Programme at Dwight School.
Date: Tuesday 29th October
Time: 5:00pm - 6.00 pm
Venue: Library Spahn Building
Please email: asen@dwightlondon.org to register your attendance.
Friday Whole School House Activity day has been postponed until next term.
Development Tuesday is this Tuesday October 15th School closes at 2.40. Buses will run at the end of the school day.
Whole School Upcoming Events

Monday - 14 October 2019
All day
Tuesday - 15 October 2019
2:30 PM - 4:45 PM
Lower School
Upcoming Events

Monday - 14 October 2019
All day
Upper School
Upcoming Events

Monday - October 14, 2019
7:30 PM - 11:59 PM
Tuesday - October 15, 2019
12:00 AM - 9:30 PM