Friday, 1st November, 2019

Welcome from the Head of School
What is an IB Education?
That is a big question! I certainly don't have enough space to answer it in this newsletter, or even in one evening workshop. That is why we are running a series of evening workshops for parents and friends to discover more about what makes up an IB Education. These workshops will be suitable for the parents of children of all ages and stages in their education.

Our first evening workshop will take place on 26th November in the Jubilee Hall from 6:30 - 8:00pm. We will be providing childcare on the evening, so feel free to bring your children with you. During the evening you will have a choice of engaging in short, informative workshops that will provide more information on the Learner Profile, The PYP Exhibition, Personal Project and Extended Essay, Pathways after the IB and the basics building blocks of an IB education.

Please put this date in your diaries and come along to find out more about your children's education and how you can engage with your children in their learning.
CLICK TO READ OUR FEATURED NEWS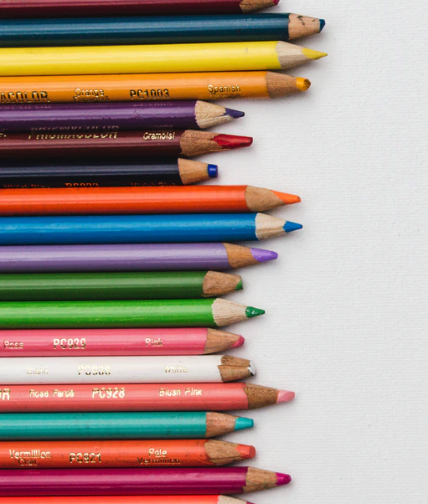 Parent Conferences, ACE Time and Phonics Workshop
It was great to see so many of you when we hosted our Parent Teacher Conference his week. This gave us an opportunity to talk about how your child has settled in the Lower School and what areas we can continue to foster and support. Learning is a lifelong process and all our students will require support and guidance at some point, as well as experiencing the joy and fulfilment of successfully overcoming challenges and learning new things.
At Dwight we have an Open door policy and if you want to arrange other times to meet with us...Read more!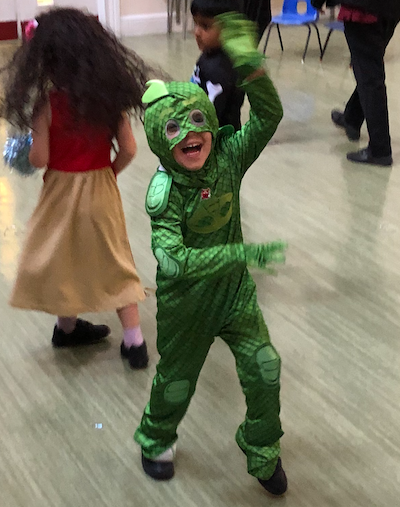 Autumn Parties, Assemblies, Penpals and Discos
This week our younger students from Kindergarten, Reception, Year 1 and Year 2 in the Lodge really enjoyed the Dwight Parents Association Autumn Party with a Halloween theme. The students enjoyed dressing up, singing, playing with streamers, dancing, taking part in some competitions and then eating several tasty delights.
On Friday our Year 6 students presented their assembly. They shared a selection of short plays that involved parliament and court proceedings. These are two of the main areas that they have been inquiring into during their first term. There were also two very interesting...Read more!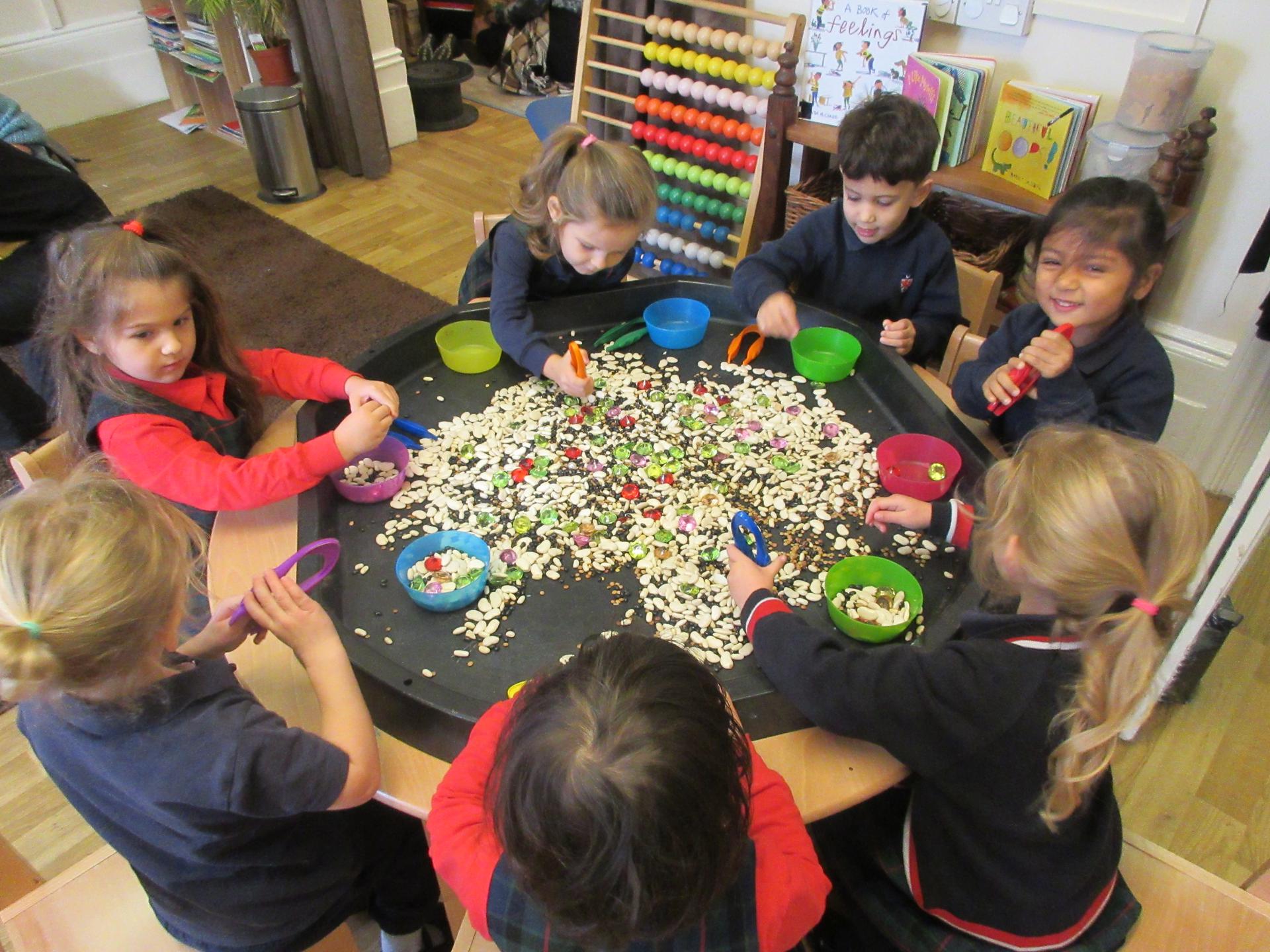 Learning in the Lodge
Here is an outline of our learning this week.
Following the children's interest in pets, we opened a Pet Shop in our classroom. The children have taken their pets to the vet, they have bought food and accessories for their pets. They are having a lot of fun!

In our art area, we have been exploring the colour green and what happens when we mix green with other colours. The children were invited to create their own colour and name them... Read more!

Forest School is Cool
There was still a big interest in the mushrooms and fungus that we observed growing the previous week. Some of the mushroom caps were bigger than our hands!

Most of the groups enjoyed playing a game called 'Bat and Moth' where they learnt about echolocation. The 'bat' was blindfolded and had to try and catch the 'moths' by hearing them calling.

EYFS and Year 1 enjoyed listening to the story 'It's not a Stick!' Firstly they learnt about stick safety and how to stand and walk with a small stick. Then they had to observe their sticks carefully before jumbling them up and trying to find their own stick again.

Year 3 so enjoyed playing Bat and Moth that they wanted to continue for the rest of the session and were able to organise and manage the turn-taking by themselves.

Year 5 worked really hard on a task where they learnt how to tie a clove hitch and shear lash. They had to find 5 sticks the same length so were introduced to the Loppers, a tool for cutting sticks. Finally they joined up with a friend to turn their sticks into a star shape. There was some impressive collaboration and problem-solving observed.
Pumpkin Carving House Competition
There were goulish goings on in the Upper School this week as students entered into the spirit of Halloween. Working in House Collaborative Teams, the students designed and carved a vast array of scary, and not so scary, images and faces onto pumpkins.
The winning pumpkin design was selected by a panel of experts including Mr Turner and Ms Kraft, and we can announce that the results of the 2019 House Pumpkin Carving competition are below:
1st - Saranya, Bernado and Eliza
2nd - Catarina and Emma
3rd - Nixie, Dax and Claire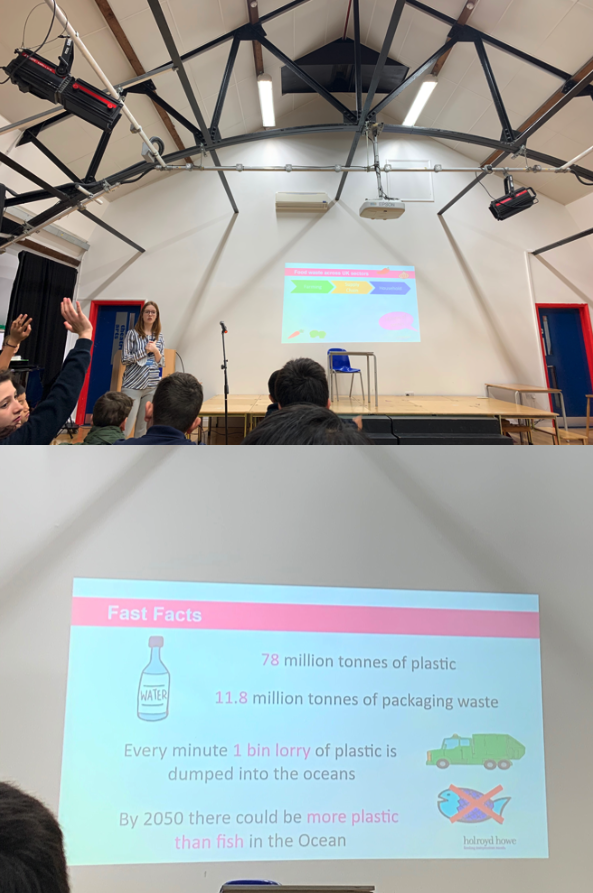 Sustainability 101
In our regular Thursday assembly slot this week, we were treated to a presentation from Miss Irvine who is the Sustainability and Environmental Manager at our food providers, Holroyd Howe. In her presentation she talked about food waste and packaging and recycling, and we learnt some frankly staggering facts:
78 million tonnes of plastic are produced globally annually
Every minute 1 bin lorry of plastic is dumped into the oceans
2050 volume of plastic in the ocean will outweigh the volume of fish
In the Upper School we are really thinking about our impact on the environment and this includes our plastic use and food wasted during the day. We look forward to working with all stakeholders to ensure that we continue to work on our sustainability efforts.
Here are some photos from the day.

Save the Date - Attention M5 Parents, Guardians and Students
Our DP Options Evening will be held on Tuesday, 14th January 2020. All M5 families should plan to attend this event as we outline important option choices for our M5 students.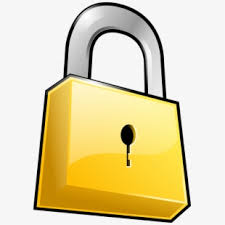 Fraudsters Targeting Private Schools
We have been informed by our bank that fraudsters may be targeting people who pay school fees. We wanted to let you know that our bank details remain the same. If you receive a request to pay into a different account then ignore it and report it to the finance office by phone or in person.
PE Kit Launch
You may be aware that we are going to be changing our PE kit and PE kit provider. This has been a process that has involved members of our community, our PE team, and Leadership Team. We have found a provider that we think is an improvement on our current kit and is competitively priced. The Upper School has already started purchasing kits and in the Lower School we are about to follow suit . We are happy for this process to take place over the academic year so that when we start school again in September 2020 we will all have the new PE kit. Next week I will share more details about the kit and how to order it.
School Opening Times
Our school gates open at 8.20 each morning. If your child is in school before then and has not been on the bus then they will be charged for attending Breakfast Club which runs from 7.45- 8.20.
The Week Ahead:
Tuesday 5th November Swimming Trials session 2 of 3
Tuesday 5th November Year 5 trip to Science Museum as part of their work on Space
Thursday 7th November ACE Time 9-10 for Lower Primary students followed by Parent Workshop on Phonics from 10-11
Thursday 7th November : Girls Football match vs Norfolk House
Friday 8th November : ACE Time 9-10 for Upper primary Students (Year 3-6)
Friday 8th November : DPA Halloween Disco 6.30-8pm for Upper Primary students
Student Parent Teacher Conferences
A reminder that our Student, Parent, Teacher Conference sign ups went live at 7am on Wednesday morning and will close on Tuesday, 5th November at 8:00pm. We are using our online appointment system to ensure waiting times are short and the event runs smoothly. The system link for this can be found at https://www.dwightlondon.org/my-dwight. A handy guide on how to use the new system to make appointments with teachers can be found here. These conferences will run from 4.00pm - 7:30pm on Thursday, 7th November and from 8.30am - 4.00pm on Friday, 8th November.
Mexico Trip 2020
M3 - D1 Trip to Mexico, 29 June to 8 July 2020.
Invitation to our information evening
The Spanish Department at Dwight School London would like to invite all families of our students in M3-D1 to our information evening where you will find out everything you need to know about this exciting opportunity. This will happen on Wednesday, 13th November from 6pm in the Upper School Library.

During the trip, students will explore vibrant cities such as Mexico D.F. and San Cristóbal de las Casas, contemplate Frida Kahlo's work and her home museum, immerse themselves in archeological sites like Chichen Itza and admire beautiful natural scenarios such as Sumidero Canyon, "Agua Azul" Waterfalls and "Playa del Carmen" beach among others. This fits in very well with the Spanish curriculum at Dwight and we would like to extend the invitation to other students who do not take Spanish but certainly have curiosity and a desire to develop their intercultural understanding through such an immersive experience.

We look forward to welcoming you all to the Spahn campus for our information session. Please confirm your attendance on the evening by using the following link.
Punctuality
We have had a number of instances of student lateness this week, and therefore wanted to send a reminder that the school day starts promptly at 8:30am. Students are free to come into school from 8am and the school gates are officially opened at 8:20am. On Thursday, students should go straight to Jubilee Hall for our weekly assembly which starts at 8:30am.
Save the Date!
On Tuesday, 26th November we will be hosting our inaugural IB Education Evening. This will be a chance for you to learn more about what an IB Education means at Dwight School. More details will be emailed soon.
Dwight Out and About Holiday Dinner
To kick off the holiday season, join us for a private, cosy pub dinner at the iconic Holly Bush in Hampstead. Grab your partner and come visit with other Dwight parents before the craziness of the holidays are upon us!
Date:

Friday, 6th December, 2019

Where:

The Romney Room, The Holly Bush - 22 Holly Mount, Hampstead, London, NW3 6SG

Time:

7:30pm

Cost:

the cost of your dinner and drinks
*** 2 or 3 course set holiday menu which will need to be pre-ordered 10 days prior.
Whole School Upcoming Events

Saturday - 2 November 2019
All day
Sunday - 10 November 2019
All day
Lower School
Upcoming Events

Tuesday - 5 November 2019
All day
Upper School
Upcoming Events

Thursday - November 7, 2019
All day
Friday - November 8, 2019
All day
Wednesday - November 13, 2019
7:30 PM - 10:00 PM