Friday, 8th November, 2019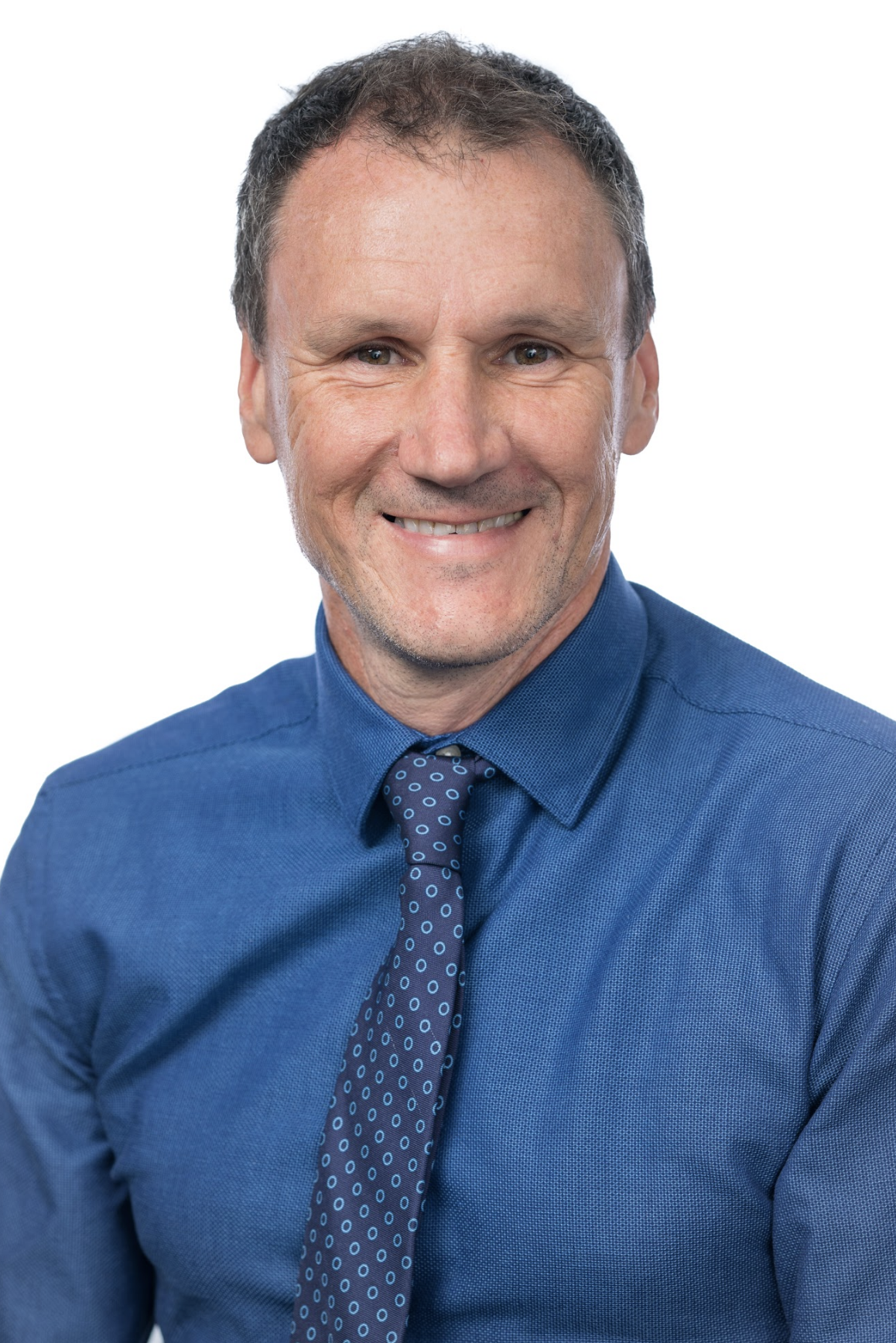 Message from the Lower School Principal
Internet Safety for Parents on Tuesday 12th November at 6pm-7.30pm in Jubilee Hall
Next week we have an expert in Internet Safety joining us to talk about Internet Safety for Parents.
Internet Safety is one of those areas that is forever changing, updating and progressing at an exponential rate. The impact of technology on our children's education is both invaluable and at the same time can be a risk. In schools we talk about Online Safety falling into 3 categories: Content, Contact and Conduct. Content is about what content we access online and whether it is appropriate or inappropriate - Contact refers to interactions online ranging from emails to instant chat rooms Conduct is about how our personal online behaviour can affect others. We teach our children how to use the internet safely mainly via our ICT curriculum.
If you want to find out more about this important area please come to our Parent Workshop and take a look at these websites:
https://www.dwightlondon.org/school-life/e-safety
https://www.thinkuknow.co.uk/parents/
CLICK TO READ OUR FEATURED NEWS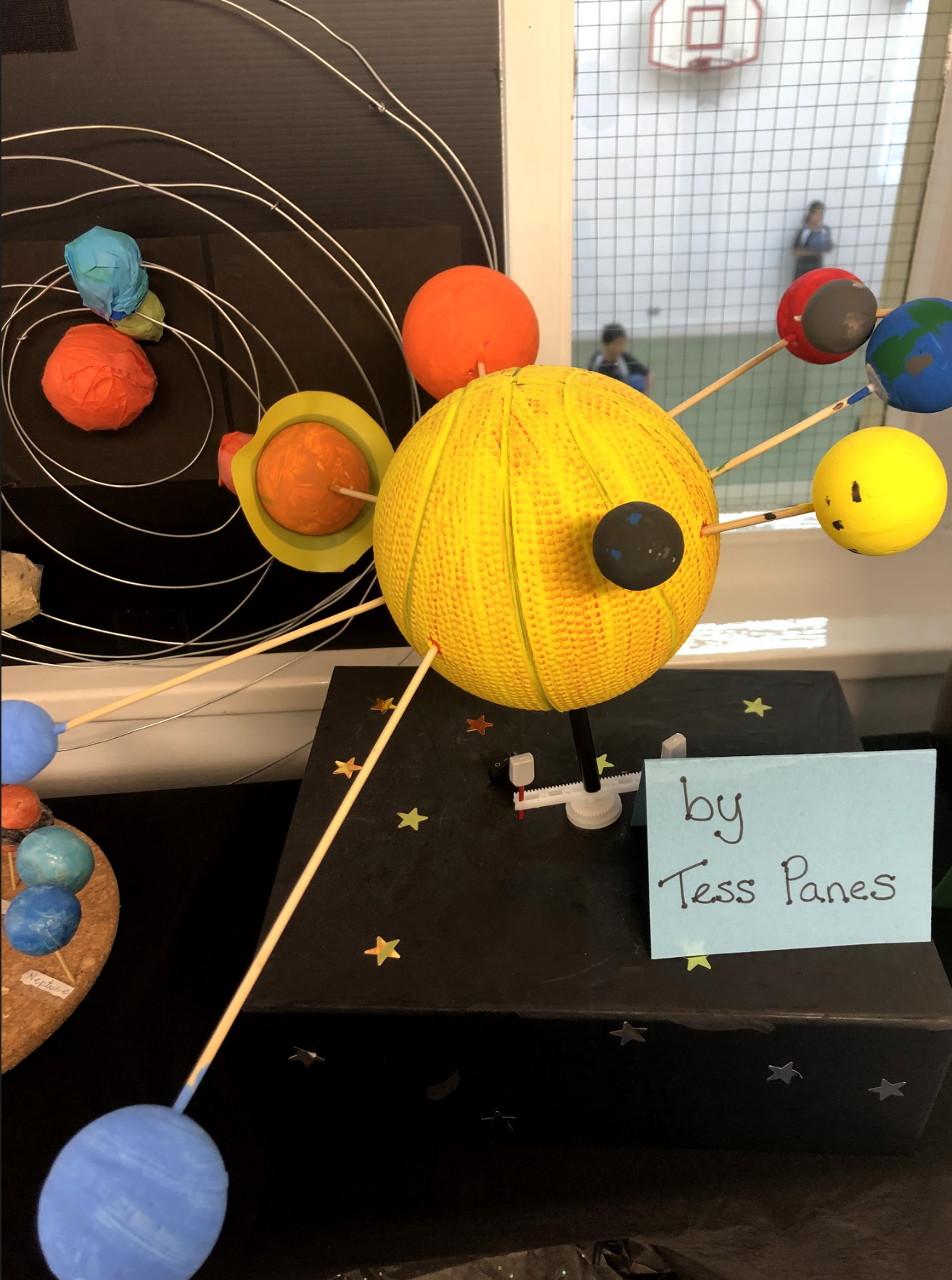 Trips and Events in Upper Primary this week
Year 6 are enjoying their work on the human body, they have started their inquiries and are engaged in their learning. Year 5 went to the Science Museum to look at the iMax film. They really enjoyed floating through space and seeing what life was like on a space station. Their work in the corridor is out of this world! Year 4 continued with their work on negative numbers this week and I was treated to an informative presentation by Eran, Evan, Tiara, Leo and Matan, that detailed their understanding of negative numbers through taking temperature as well as the history of numbers too. Year 3 have started their inquiries looking at differing perspectives when resolving conflict.
Click here to see the amazing Year 5 exhibition work!
New Equipment
This week we launched some new playground equipment that had been suggested by our children and was approved and financed by the Lower School and Parents Association.
Take a look at our mini trampolines and scooters in the playground!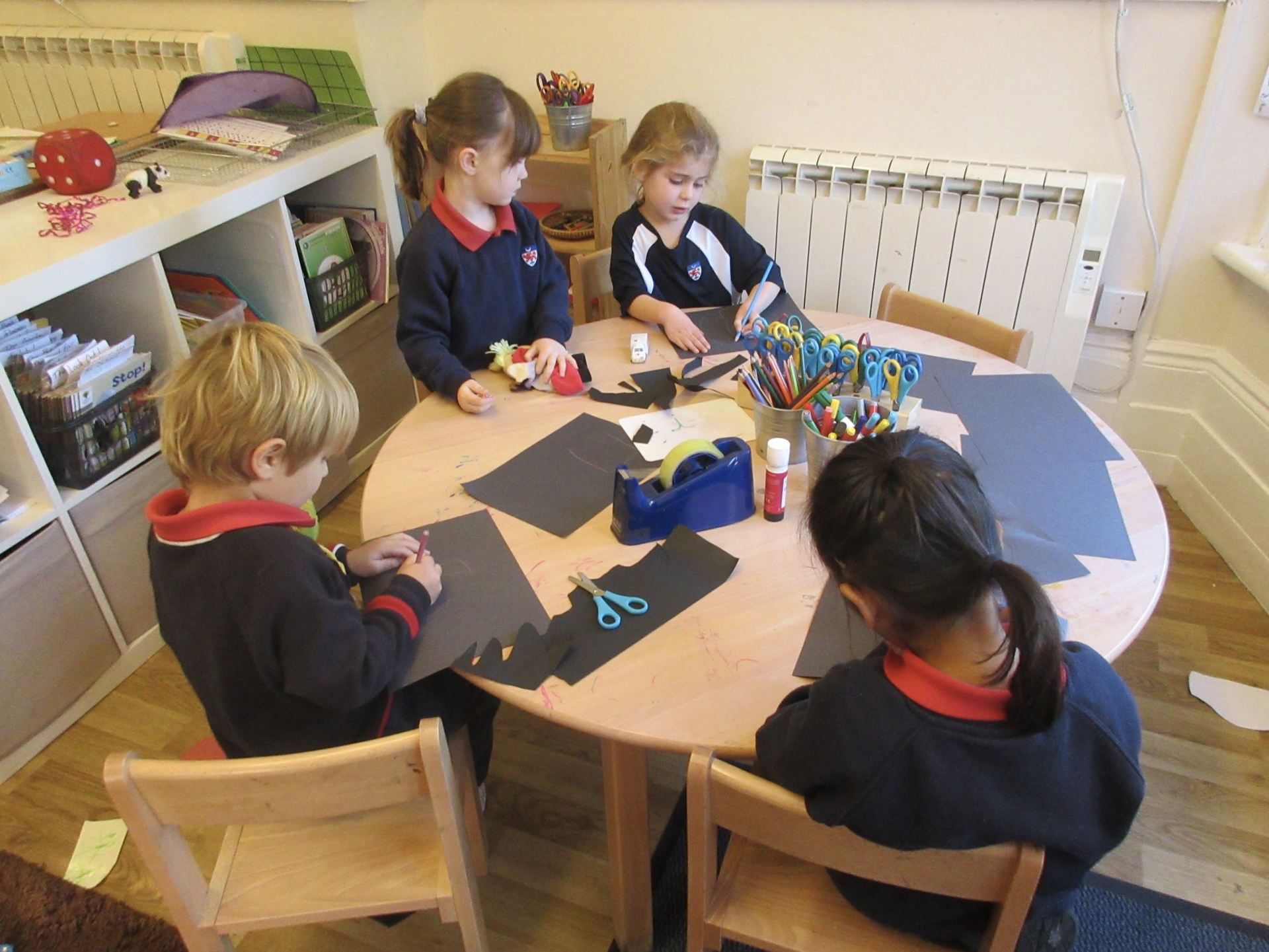 Learning in the Lodge
Here is an outline of our learning this week.
As part of our Stories Unit of Inquiry, we gave children props for them to create their own stories. We had small world toys and puppets on the tuff tray and they told us lovely stories.

We explored different ways we can tell a story: the children used shadow puppets to tell stories. We also investigated what shadows are and how they are made... Read More!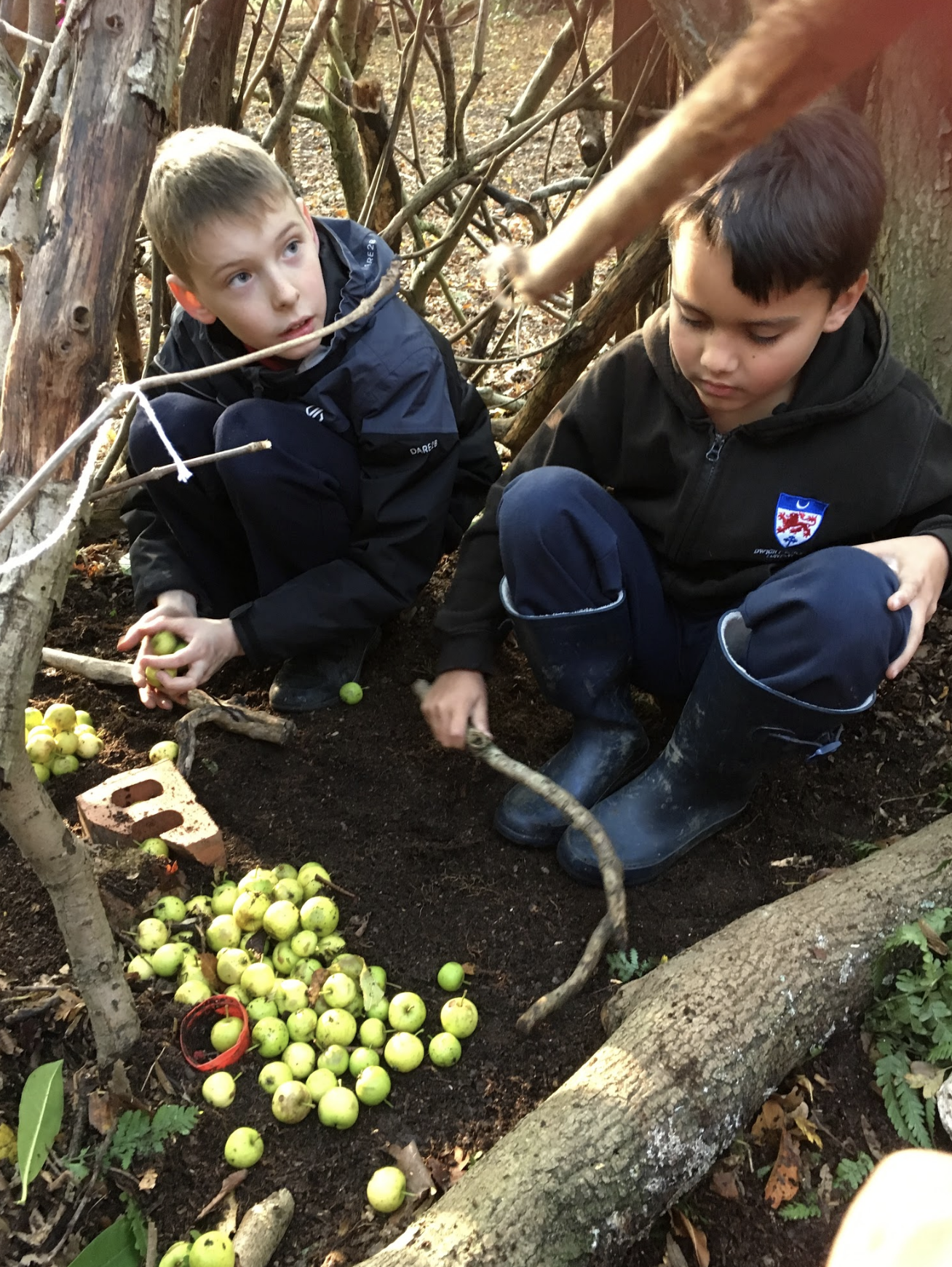 Forest School This Week
This is the season of change and there is always some mystery awaiting us at Forest School each week. This week, there was a curious group of mushrooms that had grown around a tree in a perfect circle. After some research, we discovered that the phenomenon is called a 'Fairy Circle' and the mushrooms were Trooper Funnels. We also discovered a spectacular den that had been built over the weekend and the children really enjoyed playing in it.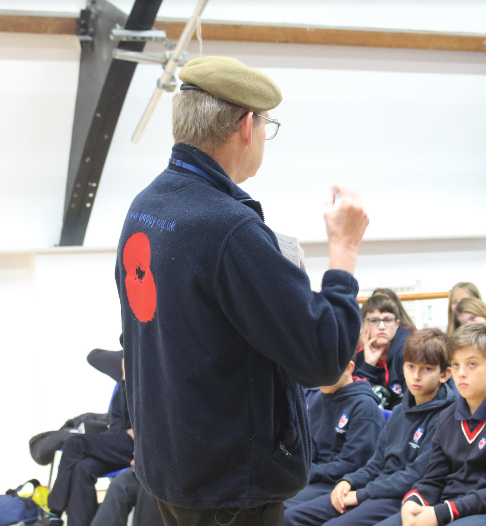 Remembrance Day Assembly
We were delighted to welcome Micheal Johnson into our Upper School community this week to talk about Remembrance. Michael is a volunteer for the British Legion and is based in the building right next to our Spahn campus, and served in our British Military. Michael spoke about the significance of the poppy as well as its origins, and talked about where the money from the poppy appeal goes. We heard about how the poppy originated in the First World War during which nearly every family in this country lost someone that they knew. It was humbling to hear Micheal speak about why it is important for us to remember and make the significant date of November 11th at 11am.
Mexico Trip 2020
M3 - D1 Trip to Mexico, 29 June to 8 July 2020.
Invitation to our information evening
The Spanish Department at Dwight School London would like to invite all families of our students in M3-D1 to our information evening where you will find out everything you need to know about this exciting opportunity. This will happen on Wednesday, 13th November from 6pm in the Upper School Library.

During the trip, students will explore vibrant cities such as Mexico D.F. and San Cristóbal de las Casas, contemplate Frida Kahlo's work and her home museum, immerse themselves in archeological sites like Chichen Itza and admire beautiful natural scenarios such as Sumidero Canyon, "Agua Azul" Waterfalls and "Playa del Carmen" beach among others. This fits in very well with the Spanish curriculum at Dwight and we would like to extend the invitation to other students who do not take Spanish but certainly have curiosity and a desire to develop their intercultural understanding through such an immersive experience.

We look forward to welcoming you all to the Spahn campus for our information session. Please confirm your attendance on the evening by using the following link.
Day of the Dead, November 1st
Last week M3 Spanish students celebrated the "Dia de los Muertos", a Mexican festival acknowledged on November 1st and 2nd. It has its origins in ancient Mesoamerican cultures that blended with those of the Spanish, who arrived in Mexico in the early 1500s. Mexicans believe that the souls of the dead can return to the world of the living for those two days. It is a joyful holiday with gatherings held in graveyards, ofrendas and altars built for deceased loved ones, and children eating sugar skulls with their names on them and the traditional bread of the dead... Read more!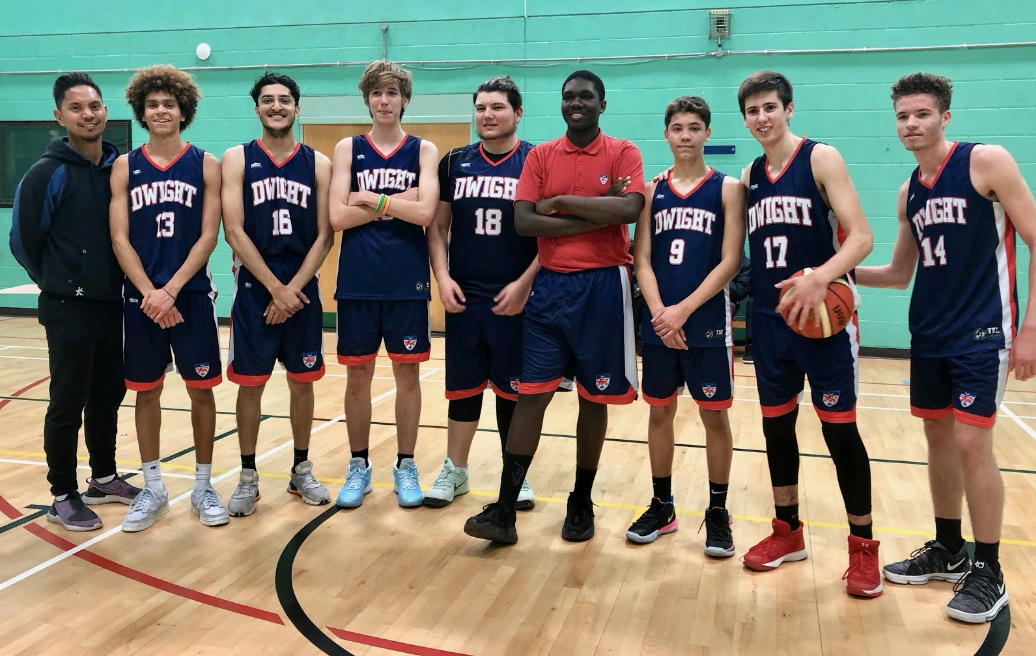 Match Reports
Senior Boys Basketball
04/11/2019,
Forest School
Result: 37-34
Junior Boys Football
04/11/2019,
Portland Place
Result: 0-5
"At first we were quickly on the defence, players were breaking through but then they scored a goal. If was half time and they were winning 3-0. In the second half we played a lot better and we only let in two goals and broke through to gain many opportunities. But sadly we missed all of them. Our player of the match was Dren, he was fantastic in goal and saved numerous shots. We all really enjoyed it and can not wait for our next match."
- Oliver Hayes, M1
Sports Kit
Last week in the newsletter we shared that we will be transitioning throughout the year from our current PE kit to our new one, which has already been made available for Upper School students and parents. The link for the online club shop is as follows: https://www.prokituk.com/club-shop/dwight-school.html
Please note that the kits should be fully introduced from Year 1 onwards. We suggest that Kindergarten and Reception children just need the red training tops in 3XS (see below) as we have trialled this size and it is small enough to fit them.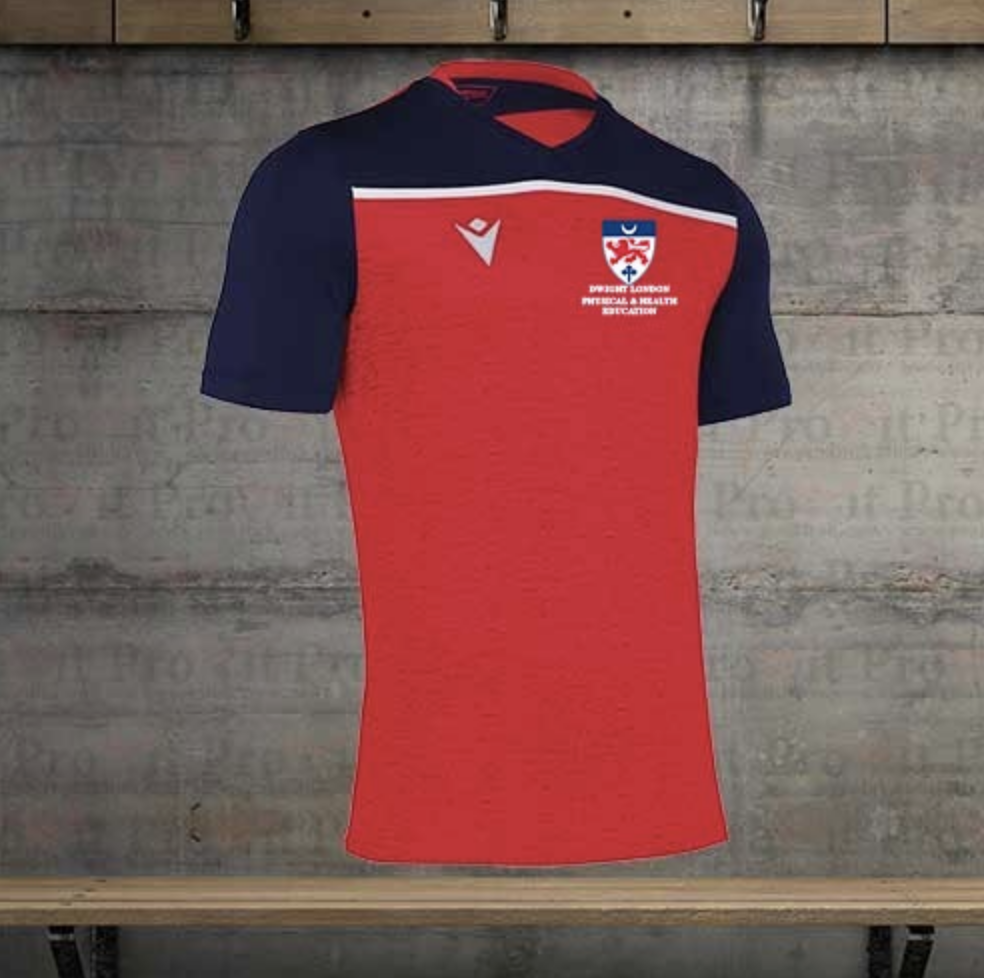 Scholastic Book Fair November 19-21, 2019
The children launched our BOOK FAIR in our assembly on Tuesday. Here are reminders of the different competitions, deadlines and events that will take place during our Book Fair week. Posters have been created to promote these competitions.
Book Fair runs from Tuesday - Thurs, 19th -21st November after school.
The deadline for competition entries is Wed, 13 Nov
We choose the winners on Thurs-Friday, 14-15 Nov
We announce the winners on Mon, 18 Nov
Book Fair Competitions:
Design your own comic - this is open to all ages
Design a front cover of an international book - this is open to all ages
Make a 3D model of your favourite story setting, include the name of your setting and be creative with the materials you use - this is open to all ages
Design/create your dream character / the character you have always wanted to see - this is open to all ages
Create your own fan-fiction or fan-art of your favourite book - This is open to Year 3-6
Complete the feet - continue to draw the character using the feet on the sheet provided! - all ages
For further updates or questions please contact our librarian Mrs Mastoridis gmastoridis@dwightlondon.org
Events this week
Monday 11th November - Girls Football Match vs St Johns
Tuesday 12th November - Maths Challenge & Year 5 RSE Meeting
Thursday 14th November - Inter School Swimming gala at Barnet Copthall
Friday 15th November - Year 5 Assembly & Year 6 New York and RSE Meeting
Language Enrichment Opportunity

The Language Show 2019, in Olympia London from the 15th -17th November, is the perfect place for students from MYP4 - DP2, to find resources, explore further ways to learn a language, seek inspiration and view entertainment connected to languages. It is also great for families who are passionate about foreign travel, languages, dance, culture and cuisine.
Visitors will have the opportunity to enjoy:
talks, performances and demonstrations for people who love languages
42 free CPD talks for language teachers
100 exhibitors
free taster classes in 23 languages
free seminars for language professionals
talks on careers for people with language skills
resources, tools and technology
classes, schools and distance learning
book publishers and online providers
the best ways to learn a language
careers and opportunities for language speakers
music and dance

For further details, please check: https://languageshowlive.co.uk
Upcoming Field Trips
Death of a Salesman (D2 English) - Wednesday, 13th November
War Horse (M5, D1 and D2 Drama) - Friday, 15th November
Lecture: Democracy and Dictatorship (D1 and D2) - Thursday, 21st November
Save the Date - Attention M5 Parents, Guardians and Students
Our DP Options Evening will be held on Tuesday, 14th January 2020. All M5 families should plan to attend this event as we outline important option choices for our M5 students.
Whole School Safety
Now that the clocks have changed, it is important to remind our students in both the Upper and Lower School about their safety when walking to and from school in the dark.
Our 5 recommendations are that students:
are vigilant
wear something reflective
only use their phone if they have to
be wary of traffic
find well lit places to cross the road
Whole School Upcoming Events

Sunday - 10 November 2019
All day
Tuesday - 12 November 2019
6:00 PM - 7:30 PM
Lower School
Upcoming Events

Monday - 11 November 2019
All day
Tuesday - 12 November 2019
All day
Upper School
Upcoming Events

Wednesday - November 13, 2019
7:30 PM - 10:00 PM
Friday - November 15, 2019
7:00 PM - 11:00 PM
Thursday - November 21, 2019
9:00 AM - 4:00 PM