Friday, 24th January, 2019

Welcome from the Head of School
Two events this week, one celebratory and the other sad, reminded me of the ways our students learn from being part of an international community.

On Thursday morning our Chinese students and Mandarin learners led an Upper School assembly about the Chinese New Year. As well as students who are in London with their families, we have a small group of students from China who are living away from their families in Home-stay arrangements. As you can imagine, London may feel a long way from home at a time when they have such an important traditional celebration. However, their energy and enthusiasm for sharing the Chinese New Year with their fellow students enabled the whole Upper School to learn more about Chinese culture and at the same time for our Chinese students to enjoy the celebration with their Dwight family. You can read more about the assembly on the link below and the photos will give you a good idea of the flavour of the event.

On a sadder note, two of my fellow Aussies in the Lower School, Camilla and Dot in Year 3, are feeling very connected to their Australian heritage and have been concerned and saddened to hear about the plight of animals in the Australian bush fires. As IB learners, they wanted to take action, and they spoke to the Lower School in assembly today about raising funds for the World Wildlife Fund to help Koalas who have been injured or made homeless in the bushfires. You can read more about how you can help in the Lower School updates below. Well done to Camilla and Dot for taking action!

I wish you all a wonderful weekend and Xin nian kuai le (Happy New Year)!

CLICK TO READ FEATURED NEWS


Trips
29th January - Year 5 visit the Southbank Centre
29th January - Boys Football Match
31st January - Girls Football Match
Events
Helping Koalas in Australia
Dot and Camilla have "Taken Action" and are trying to raise £25 to help koalas in Australia via WWF charity. They are hoping some of the students in the Lower School will donate a pound on Monday to support the Koalas. Good luck Dot and Camilla!

Year 6 Taster Day
Thank you to those parents who could join us for an informational session as part of the Year 6 Taster Day! We hope that your child had an enjoyable experience in the Upper School, and that you learnt a little bit about who we are, as well as some aspects of life in Year 7. Here is a link to the parent presentation that was shared on the morning, and we look forward to further events to ensure that the students have a positive and well informed start to next year.

Trips
M4 & M5: Wednesday, 29th January: From 9am - 2pm there will be an Arts trip for M4 and M5 Arts students to the Royal Academy of Arts. This will be a visit to see the exhibit 'Eco-Visionaries' and connects to student investigations into many aspects of environmental art. This connects to both current M4 and M5 units: M4 - 'Shifting Perspectives' - Marine Conservation. M5 - 'Art Speaks Out' - Building a sustainable future for London. Please note that students will travel on London transport to and from this trip.
Events
Monday after school
Spark Tank opportunities. Any student with a business idea can go and develop, prototype, research and test with Mr Turner in the Design Lab each week. This can lead to a presentation in front of industry experts.
Film Skool continues to occur on Mondays after school. Students who are involved in this project should go to Jubilee Hall after school.

Nepal
Last week Neha, Noah, and Jan from the Upper School visited the Lower School students to promote their reforestation work in Nepal. Here is a letter explaining what they want to achieve and how the Dwight Community can help.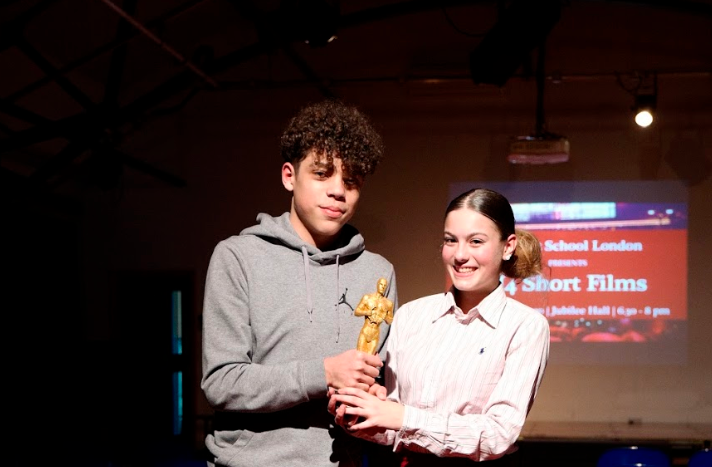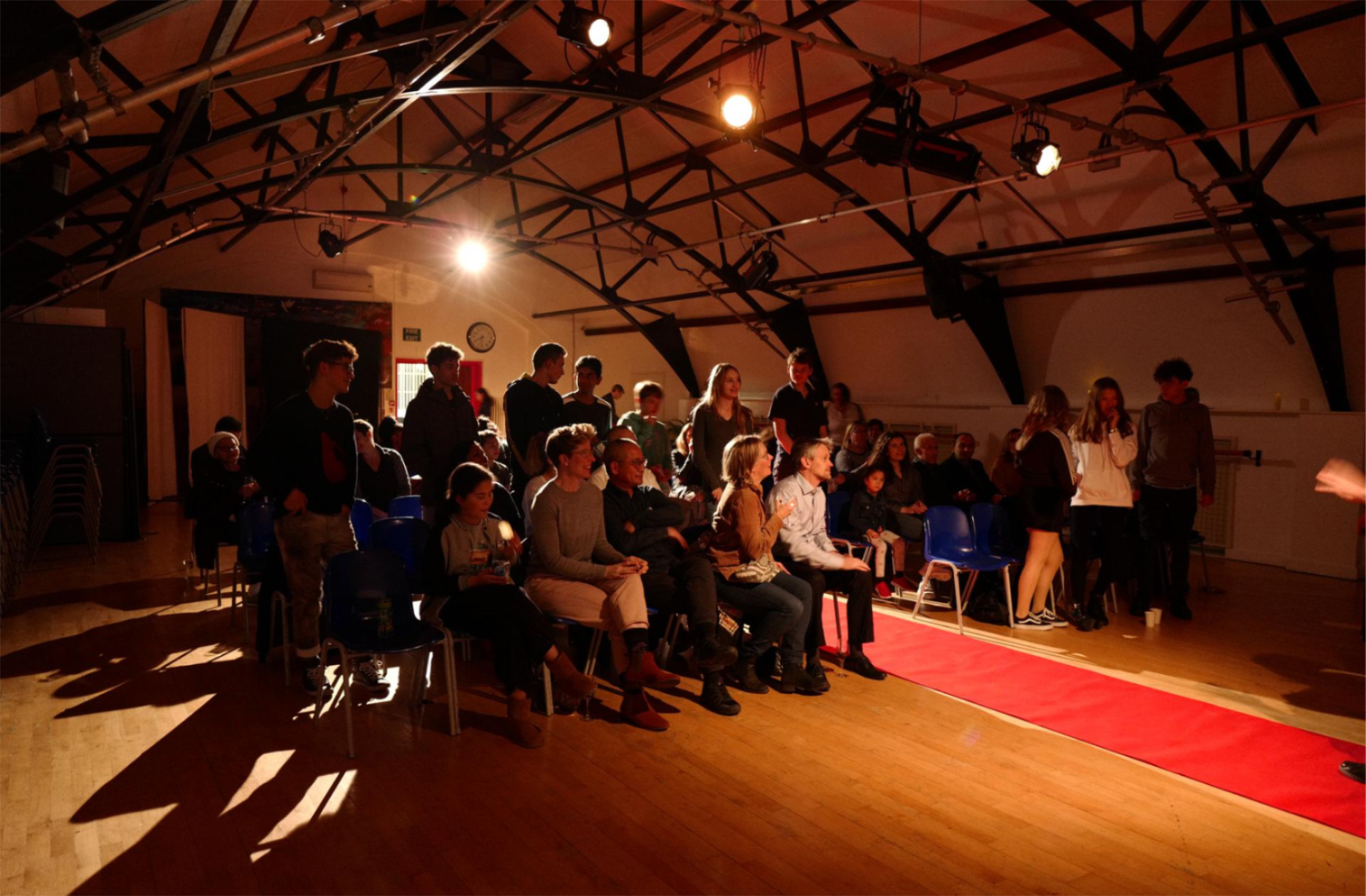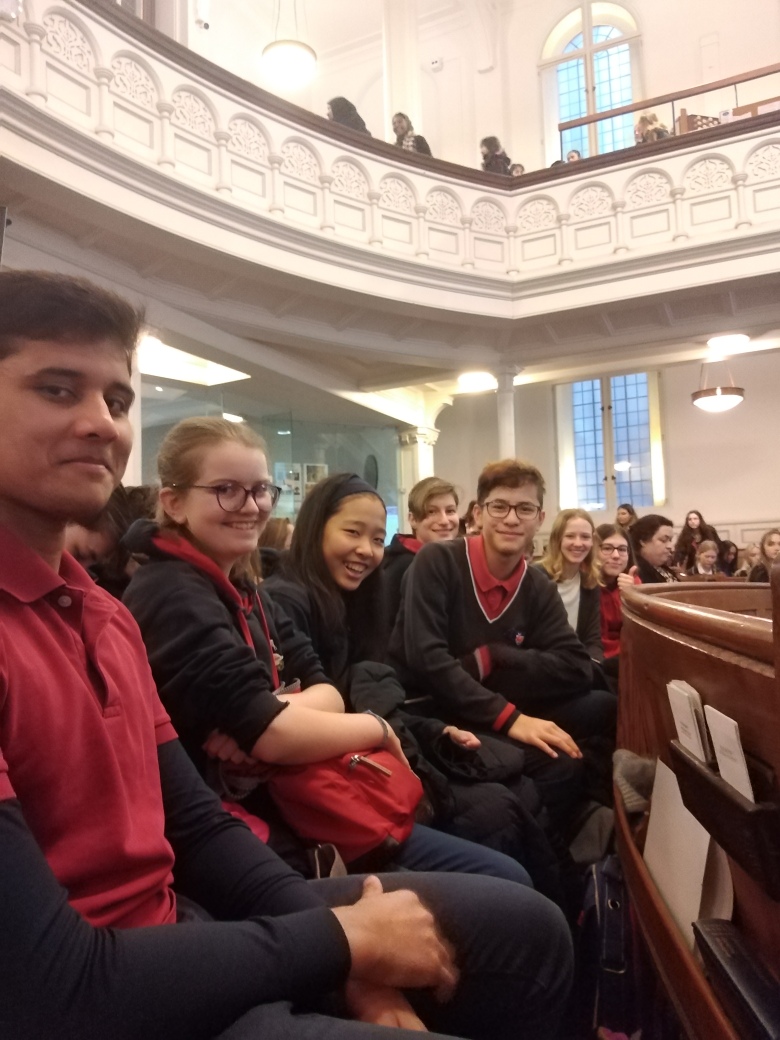 Above - M4 Film Festival: Our M4 film night was a huge success, as students showcased their projects of self created films with a powerful message!

Bottom Left - Spelling Bee: Congratulations to Kimora, M3, for Spelling her way to victory in our annual House Spelling Bee competition (contact Peter for pictures)
Bottom Right - Oxford Masterclass: Big Ideas for Curious Minds: Dwight students are spending the day with like-minded youngsters all keen to reach the ceiling of their ability and share ideas on topics including epistemology, science, happiness, knowledge, astrophysics, and the body.

SPORTS NEWS & MATCH REPORTS

Senior Boys Football - vs King Alfred
20/01/2020
Dwight 4 - 7 King Alfred
At 2:40 we arrived at the field for our pre-match warm up against King Alfred, during the warm up we had to stay very warm as the weather was very cold outside. Once we had finished the warm up we had a team talk before the game talking about how we could get the better of our opponents. And then the game began… We started off with a very good and high press, this helped us get the first goal of the game, the goal was scored by Areg. Sadly lots of things went downhill after that. We managed to concede 5 goals back-to-back, but there is no one to blame. And then the half ended, we had our important team talk and then we were back off. We went into the second half with hunger and desire, and the first 20 minutes were crucial as we pulled back 3 goals, thanks to goals from Pooya M4, Kamran M5 and Fabian M4. This made the score line come back to 5-4. Coming to the end of the game we lost our focus and I think their age started to kick in (as they were 16 and 17 years old). The final score was 7-4 to King Alfreds, but I think we all played really well especially Evandro M5 who was nominated as Man Of The Match by Mr Clare.
Zyan Jagani - M3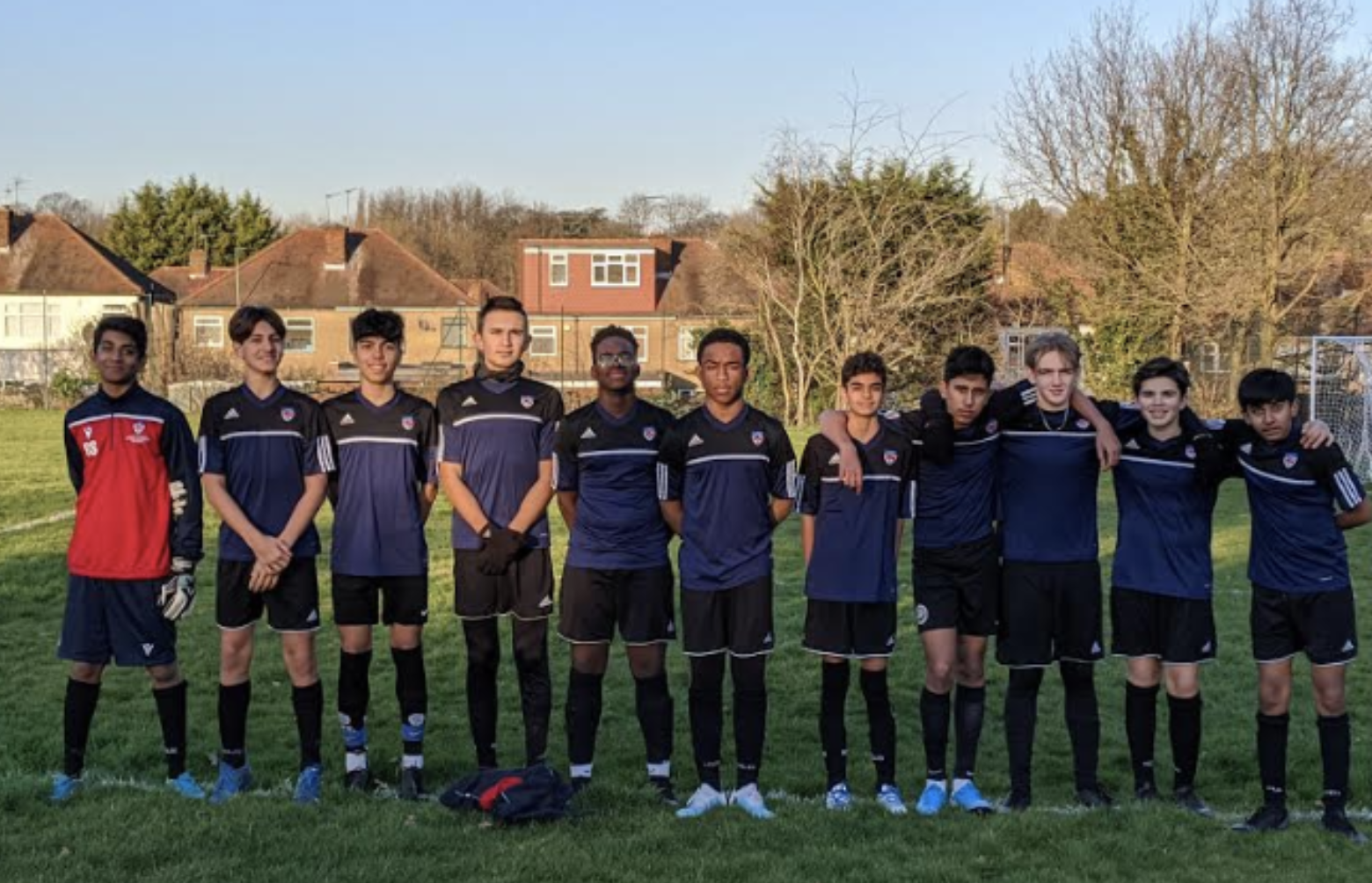 Senior Boys Basketball - vs UCS
20/01/2020
UCS 60 - 56 Dwight
On Monday, the Dwight Lions Varsity team played a game against UCS Ringers. Dwight, with 6 players, fought hard all throughout the game against UCS, 12 players, and showed a stronger and team working squad. Unluckily , Dwight lost the game by only 4 points (56-60).
Jan Marquez Tassani - M5


Whole School Upcoming Events
Lower School
Upcoming Events

Upper School
Upcoming Events

Saturday - 25 January 2020
All day
Monday - 27 January 2020
9:00 AM - 12:00 PM
Monday - 10 February 2020
All day
Tuesday - 28 January 2020
All day
Wednesday - 29 January 2020
All day
Saturday - January 25, 2020
All day
Sunday - January 26, 2020
All day
Monday - January 27, 2020
All day