Friday, 31st January, 2019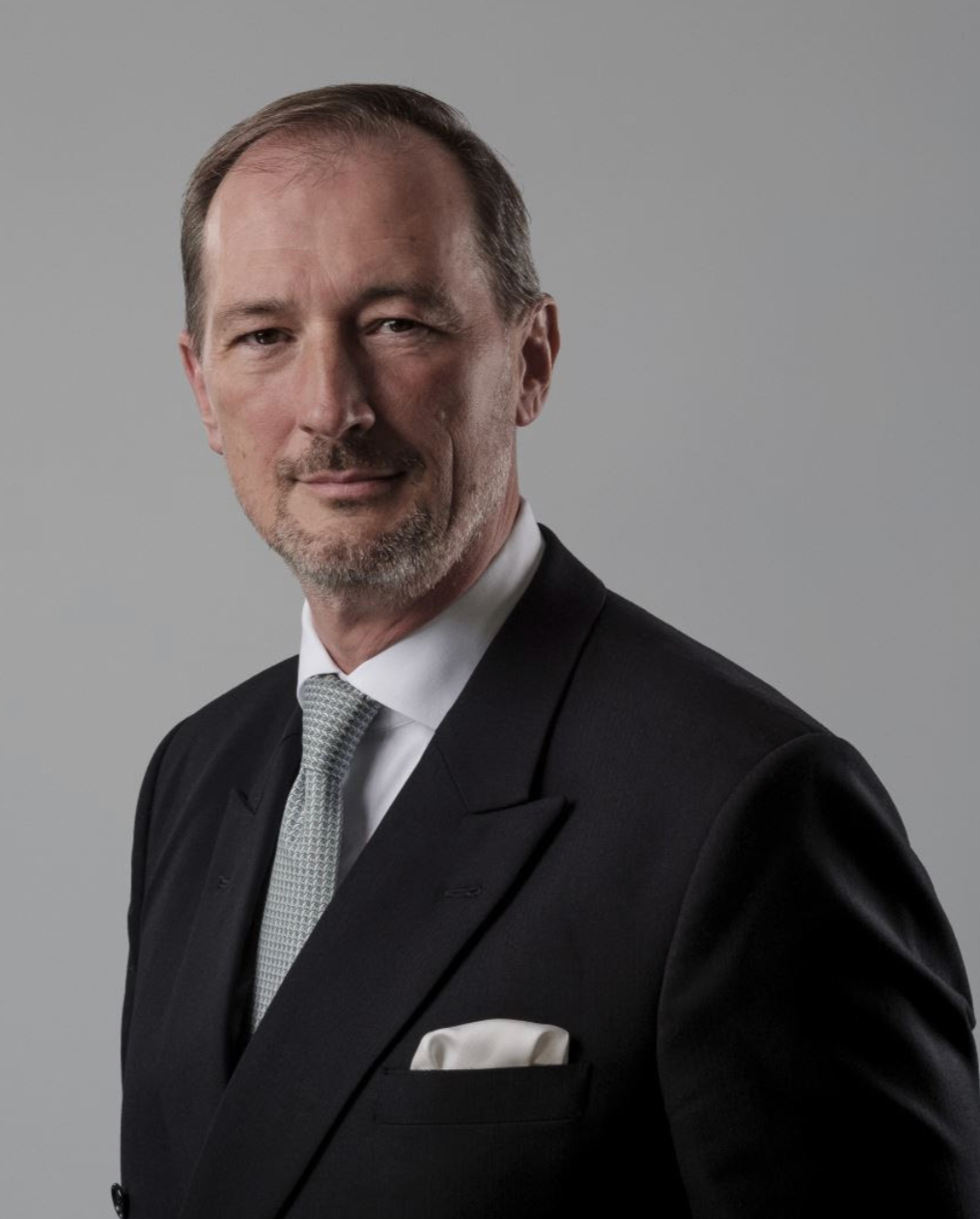 Henning Fries Joins Dwight London for the Week!
This week we welcomed Chief Operating Officer of The Dwight Schools, Henning Fries. Mr. Fries, who was appointed to the role in November 2019, is working to advance and harmonize quality operations across all Dwight campuses. Although new to the role, Mr. Fries is not new to Dwight! As former CEO of Bloom Education, the specialist education division of Bloom Holding operating world-class schools in the UAE, Mr. Fries played an instrumental role in the development of Dwight School Dubai. Bloom and Dwight joined forces to launch Dwight's first campus in the Middle East, bringing an unsurpassed level of excellence and innovation in international education to both the city and larger UAE region.
We very much enjoyed our week spent with Mr. Fries and look forward to the developments we will be able to make with his guidance.

CLICK TO READ FEATURED NEWS


Trips
Wednesday 5th February: Inter Schools Netball competition
Thursday 6th February: Boys Football match
Events
Wednesday 5th February: Young Voices
Thursday 13th and Friday 14th February: Parents are invited to Ace time

Trips
M1 - Monday, 3rd February: M1 Mandarin Students will be visiting the Ming-Ai institute for a Chinese Cooking workshop connected to their unit on healthy food and drink. M1 Mandarin students will be out of school from 9:50am until 2pm.
M2 - Thursday, 6th February: M2 drama students will be leaving school at 1pm to watch a matinee performance of Mary Poppins at the Prince of Wales Theatre. Places are limited on this trip and all students who want to go should sign up here.
M3 - Friday, 7th February: M3 students will have a chance to go and watch a live TEDX event from 3:40pm - 6:30pm at the King Alfred School. The current M3 English Language and Literature unit is focused on speeches and the summative task will require students to give their own TED Talk. Therefore, the chance to see a live TEDX event will be really beneficial. This is an optional trip and students who are interested should sign up using this link.
Events
M1-M3 - Wednesday, 5th February: Young Voices - We are excited to be sending a group of M1, M2 and M3 students to perform at the O2 arena for the Young Voices concert. Our Upper School student representatives have been rehearsing the songs with Mr Kraft during lunchtime on Thursdays, and we wish them all the very best as they take to the stage from 7pm - 9pm.
Thursday, 6th February: As part of Safer Internet Day, our Student Assembly will focus on internet safety from 8:30am - 9am in Jubilee Hall. As with all Thursdays, students should start their day on the Jubilee Campus.
Friday, 7th February: D2 Collaborative Plays - You are all invited to Jubilee Hall from 6:30pm on Friday to witness our spectacular D2 solo plays. Our drama students have drawn from a range of experiences to create their own plays, which will be performed as part of this evening. This is an integral part of their D2 drama course, and we hope to have a good audience. Refreshments will be served.
Spirit Week: 10th - 14th February. Details from Student Council will be shared shortly.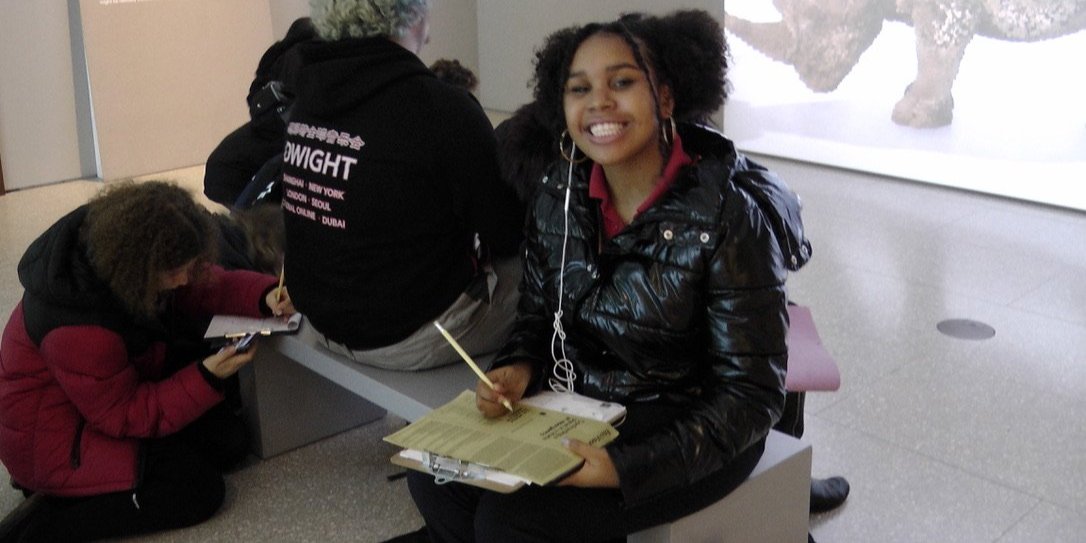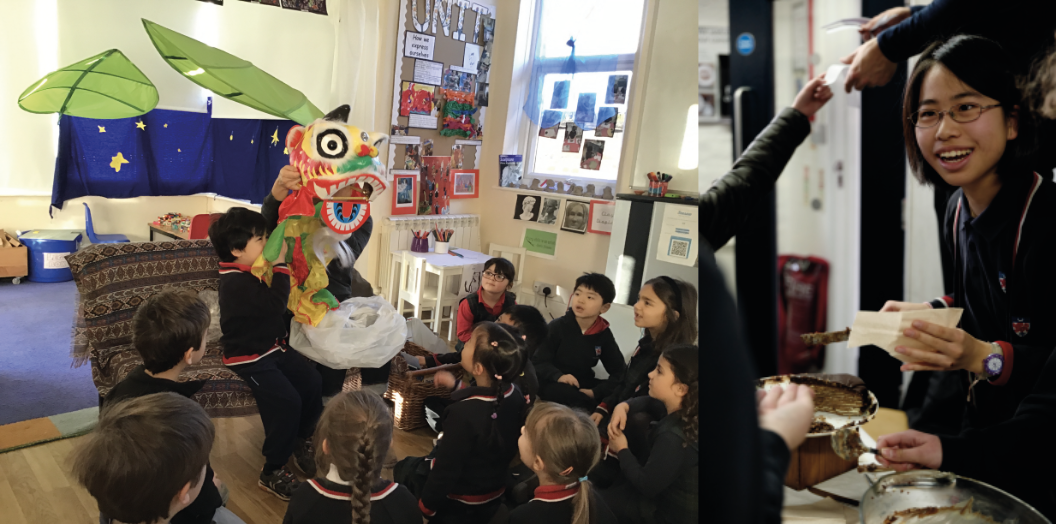 Above: Our M4 and M5 students took a trip to the Royal Academy on Thursday 29th January 2020. They saw the Picasso exhibition as well as the Eco-Visionary show.
Middle: Upper School Students explored the theme of Tolerance in connection with Holocaust Memorial Day during assembly time this week
Below (left): Our Year 1 students celebrating Chinese New Year.
Below (right): Bake off at the Upper School.

SPORTS NEWS & MATCH REPORTS

Upcoming Fixtures
Monday 3rd February - Junior Netball vs Mount House School
Thursday 6th February - Senior Basketball vs Mill Hill School
Thursday 6th February - Junior Football vs Normanhurst School
Monday 10th February - Senior Netball vs Mount House School


Whole School Upcoming Events
Lower School
Upcoming Events

Upper School
Upcoming Events

Monday - 10 February 2020
All day
Tuesday - 11 February 2020
All day
Tuesday - 4 February 2020
All day
Wednesday - 5 February 2020
9:00 AM - 2:15 PM
Monday - February 3, 2020
10:00 AM - 2:30 PM
Wednesday - February 5, 2020
7:00 PM - 9:00 PM
Thursday - February 6, 2020
8:30 AM - 9:30 AM