Friday, 7th February, 2019

Welcome from the Head of School
Sometimes I wonder if Dwight is the best kept secret in North London. It is not uncommon for prospective parents to share with me that they have lived in the area for many years and had never heard of Dwight until a friend/colleague/neighbour has told them about the school.

I am constantly amazed at the inspiring learning that is happening in the classrooms across our school, and I want to share the good news of the IB journey at Dwight. To help us with this mission, the school is looking to recruit a part time Community Liaison Executive to support the Marketing and Admissions teams. The position would have flexible hours and would also suit a job-share. If you or someone you know would be interested in this position, please follow this link to find out more, and help us to get the word out about the enriching, international learning environment we have to offer at Dwight.

CLICK TO READ FEATURED NEWS


Trips
Y6: Wednesday 12th February - Year 6 Exhibition Group visit to the Zoo as part of their work on animal welfare.
Events
Wednesday 12th February - Girls football match vs Gower School
Y5: Thursday 13th February - Year 5 Meeting in the library 8.45-9.00 to learn about the Flatford Mill Residential Trip.
Thursday 13th February, 9-10am - ACE TIME (Parents are invited) for Lower Primary (Year K, R, 1 and 2)
Friday 14th February, 9-10am - ACE TIME (Parents are invited) for Upper Primary (Year 3, 4, 5, and 6)
Friday 14th February, 3.30 - 4pm - Lower School Cake Sale

Trips
M5/D1: Wednesday 12th February - M5/D1 students will be on a trip to watch 'Earthquakes in London' as part of their Environmental unit of inquiry. This play is at the Milton Court Theatre and students should have signed up via the letter that was sent out. The trip will be meeting at Arnos Grove Tube Station at 5:45 pm.
Friday 14th February - We wish a Bon Voyage and Good Luck to our Carnegie Hall performers as they depart for New York City for the Dwight Global Music Concert!
Events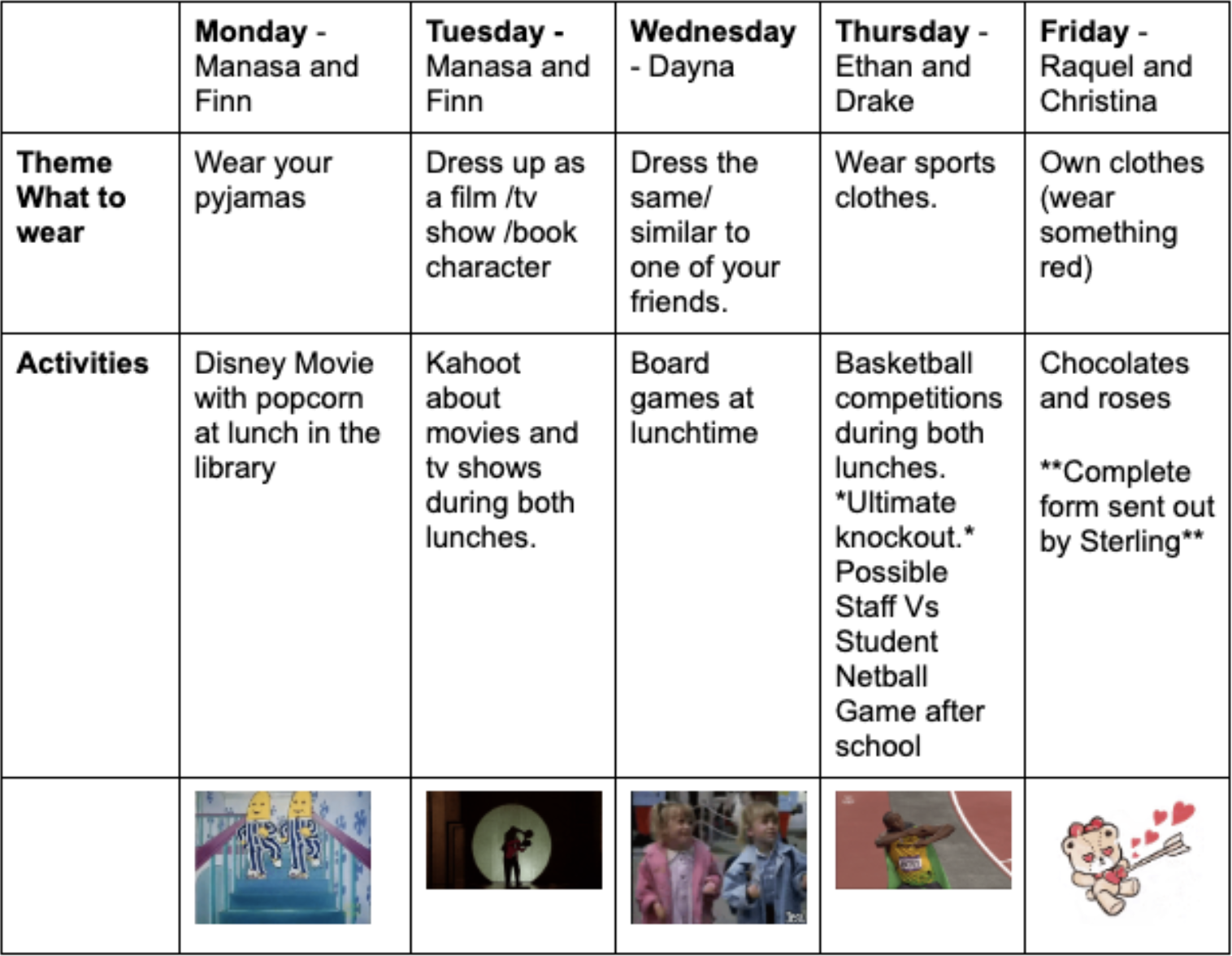 Development Tuesday on Tuesday 11th February
This means that the school will close early at 2.30pm for the students in the Lodge and 2:40pm for the Lower and Upper School. Our Dwight staff will use the remainder of the day to continually develop their teaching and learning, and share good practise. This term we will be focusing on the following areas: differentiation, helping to ensure Internet Safety and developing student's Language skills.
Work Experience Placements
As we continue to build a database of potential Work Experience options for our students, we ask that you let us know If you are able to provide our students with a work placement for 22nd - 26th June 2020 or if you know friends/colleagues who are able to do so. This will be greatly appreciated and enable us to ensure that we have a good range of options for our students.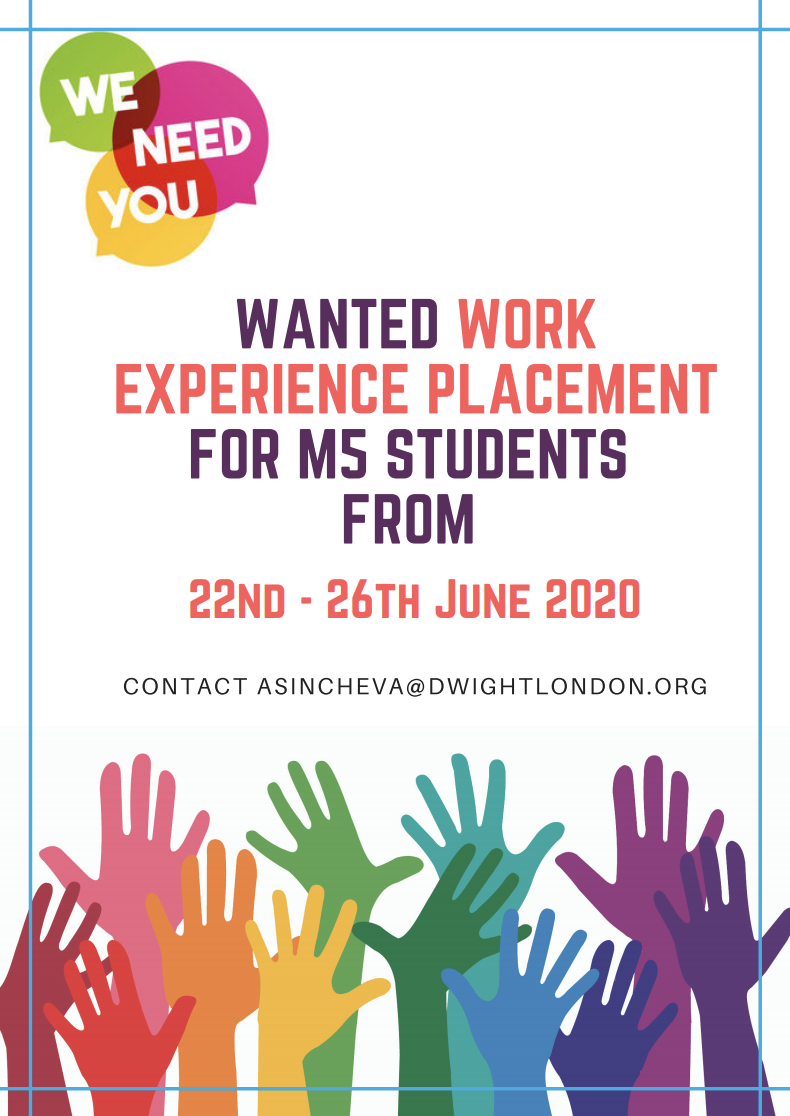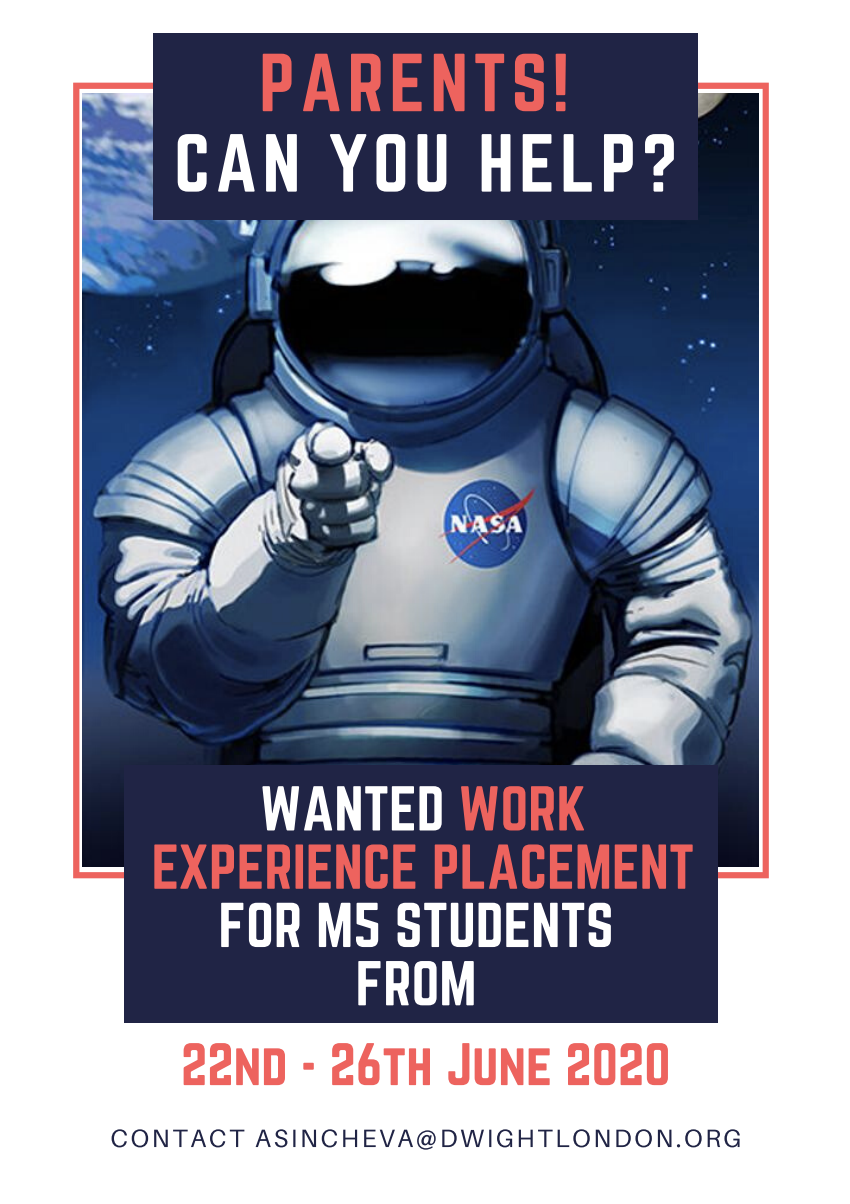 DPA Casino Night 2020 - Tickets now available!
Staff tickets are available at the discounted rate of £20.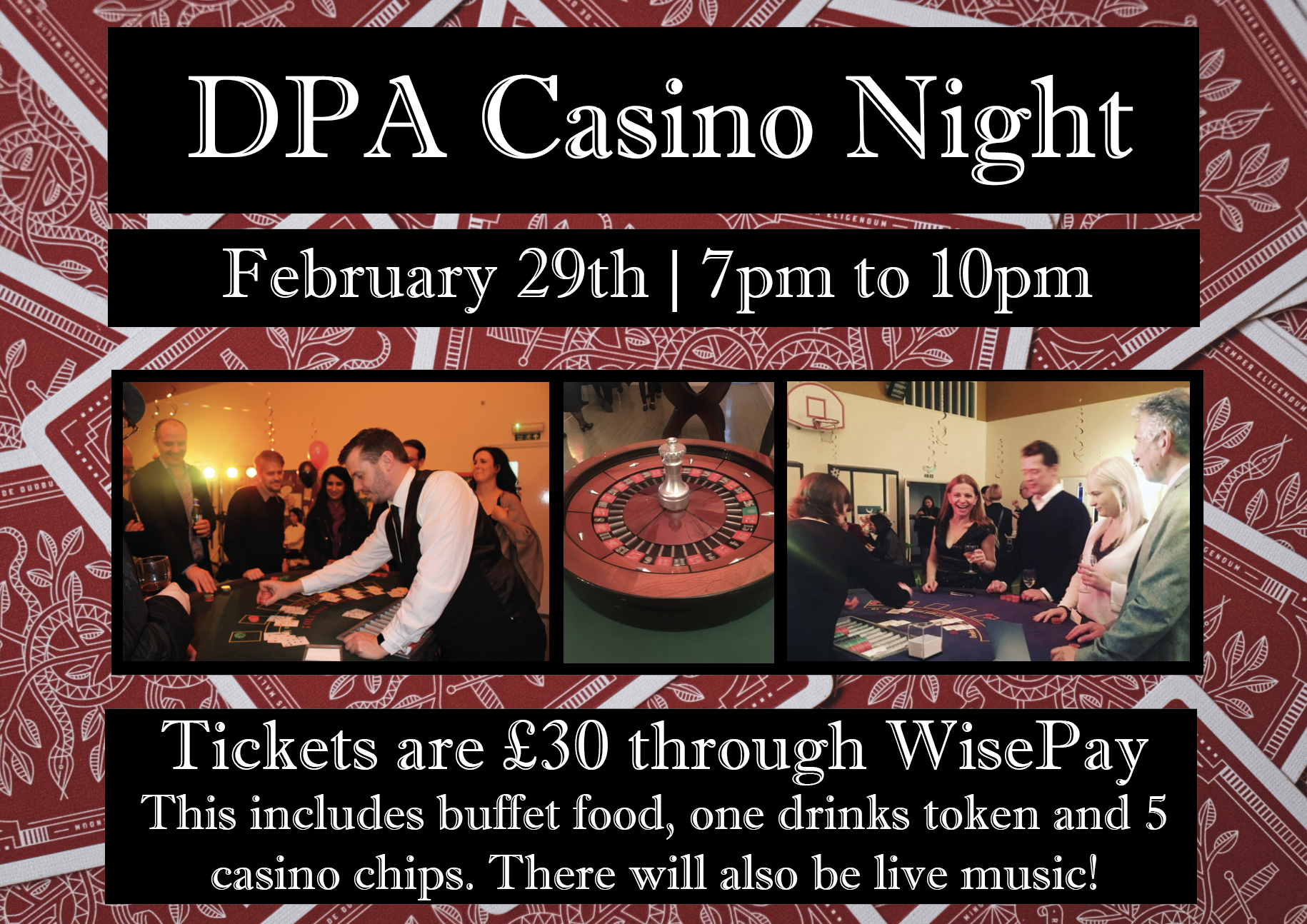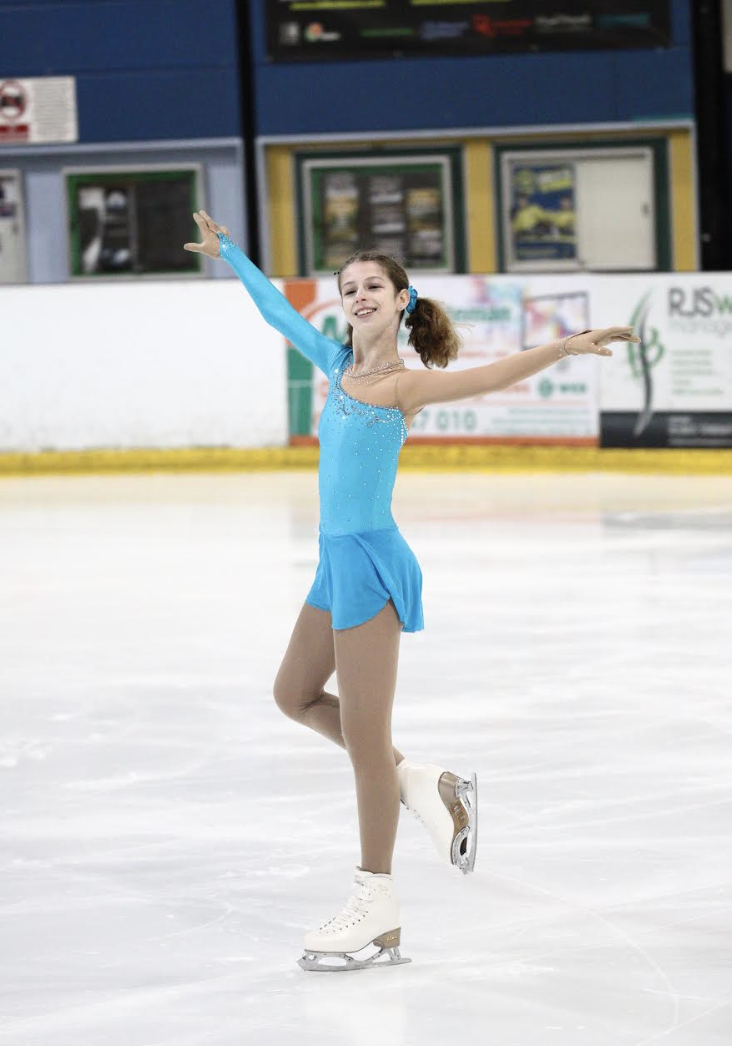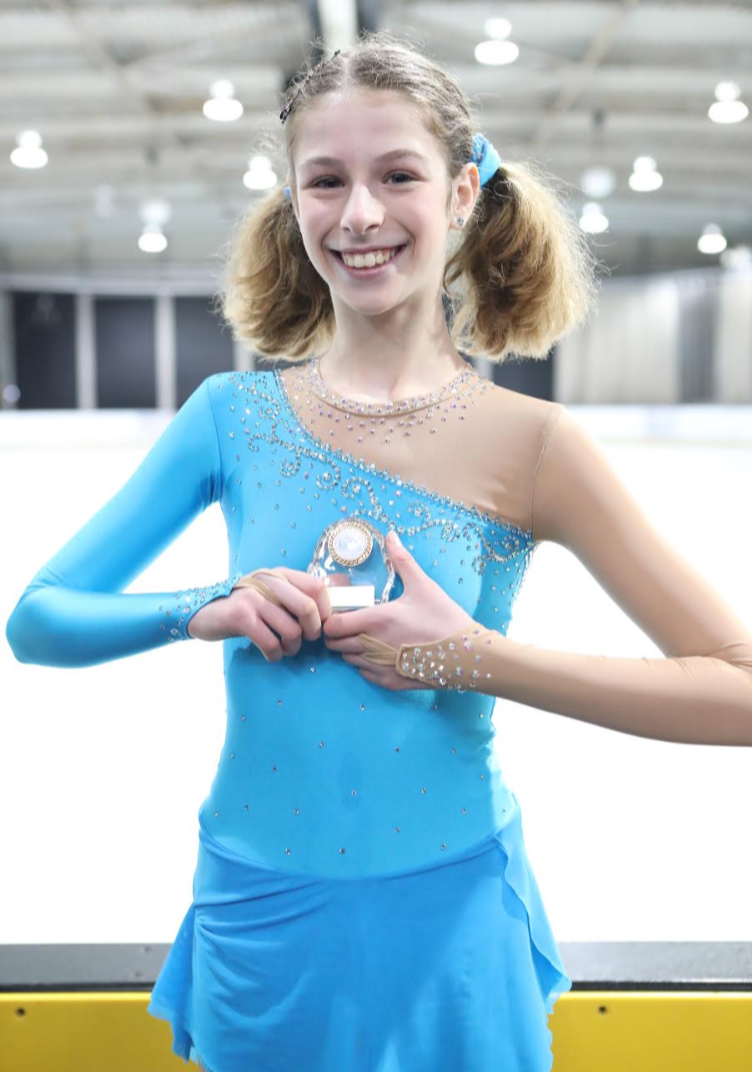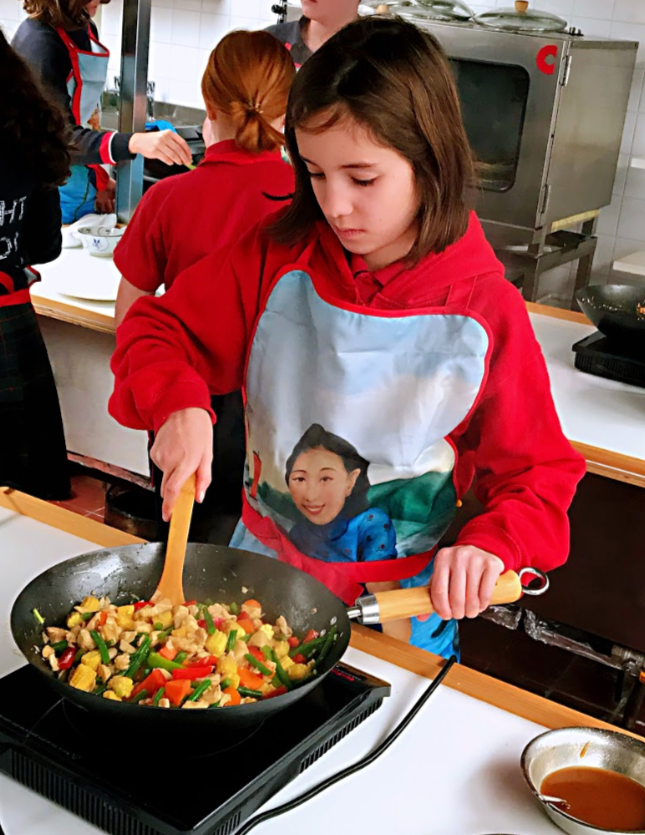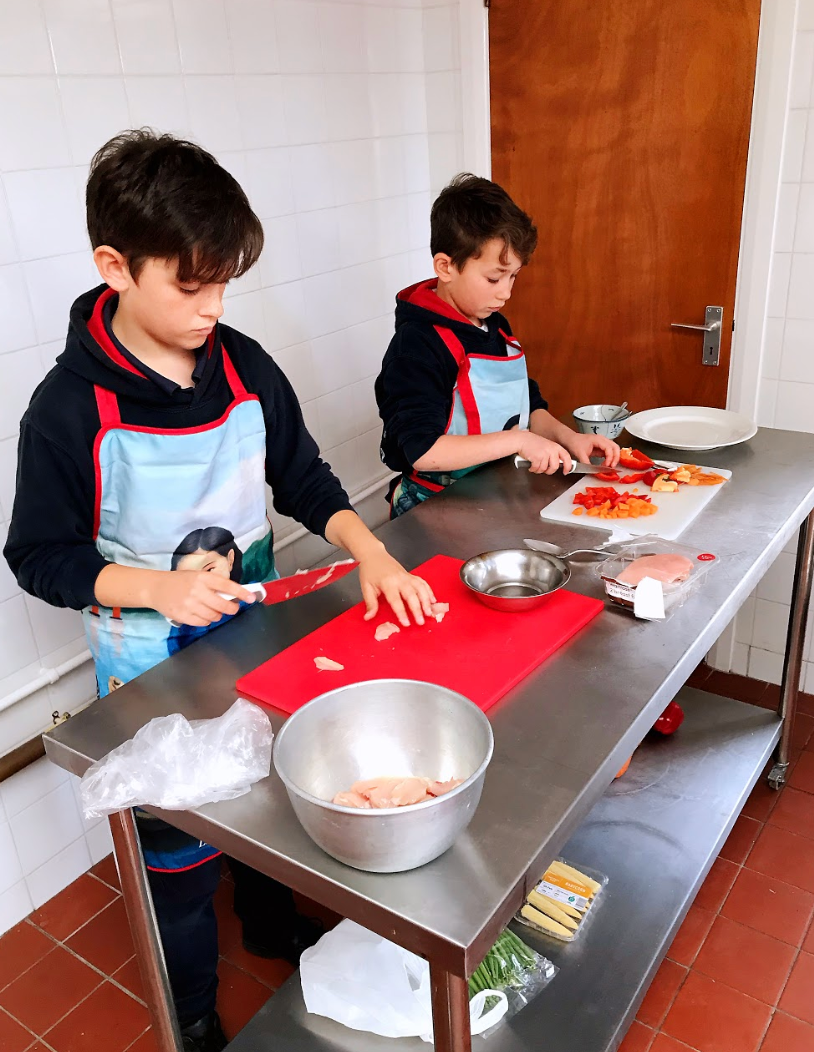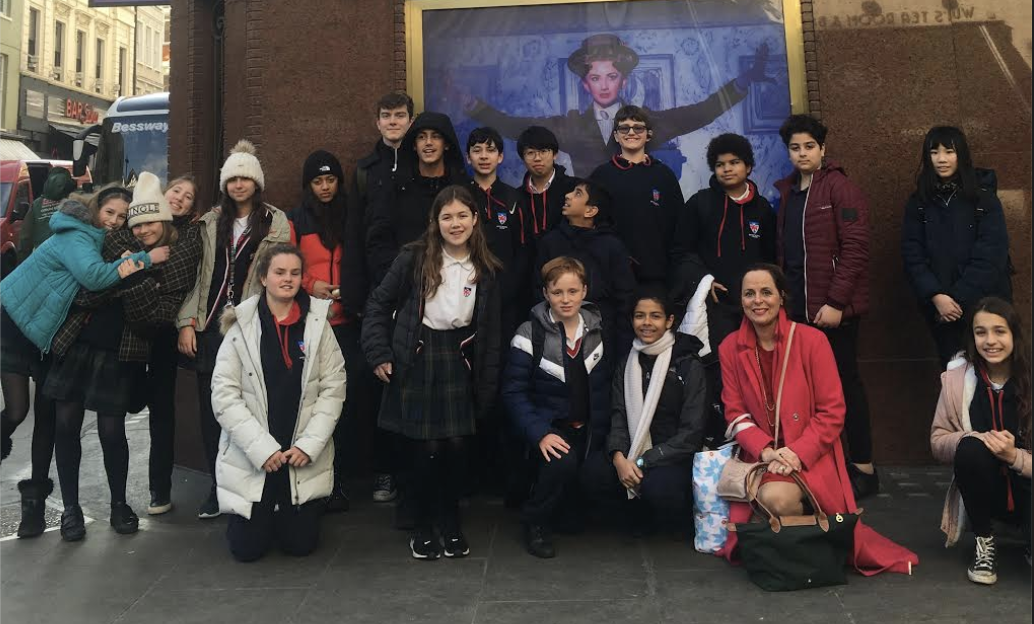 Above - Liri figure skating: Liri competed on Wednesday morning at Oxford Open and was 3rd out of 24 girls at Intermediate Novice Ladies category (under 15 years old). This was Liri's rehearsal to the British Championships at this category on April. In addition, Liri competes at the higher category of Advanced Novice Ladies. Her next events at this category will be in London later on February and Guildford on May.
Middle- Chinese cooking masterclass: The M1 students have mastered the art of Chinese cuisine by cooking a variety of Hoisin style dishes - with chicken, tofu, beef and plenty of different crunchy vegetables...whilst learning Mandarin words at the same time! We had such a fabulous time, full of incredible team spirit and delicious Chinese meals! Well done M1!
Bottom - M2 trip to see Mary Poppins!
For more pictures, follow these accounts!

SPORTS NEWS & MATCH REPORTS

Upcoming Fixtures
Monday 10th February - Senior Netball vs Mount House School
Tuesday 11th February - Junior Netball vs St Johns School
Thursday 13th February - Senior Basketball vs Berkhamsted school
Tuesday 3rd March - ISA Cross Country
Lower School Report
On Wednesday 29th January Dwight took part in the Independent Schools Association five a side (London North) competition. Dwight started off with an excellent 3-0 win over Oaklands School with goals from Lorenzo, Taira and Sachin. Two close 1-2 losses followed against Daiglen and Norfolk House before they got back to winning ways against Charterhouse with a 3-0 win. A good 1-1 draw against a strong Gatehouse side gave Dwight a chance to seal qualification with a win against Akeley Wood, but a disappointing performance meant a 0-3 loss. Dwight now had to win the last group game and hope it would be enough to qualify. A 3-0 win against Egerton Rothesay meant Dwight went through to the knockout stages on goal difference where they would come up against a very strong Normanhurst side in the last 16. After a tight first half Normanhurst took advantage of some mistakes and ran out 2-0 winners.
The team were disappointed they couldn't go further but showed great commitment, respect and enthusiasm throughout the day. They represented Dwight fantastically. A special mention to Lorenzo who scored 7 goals in the tournament and Taira who is in year 4 and showed some great skills.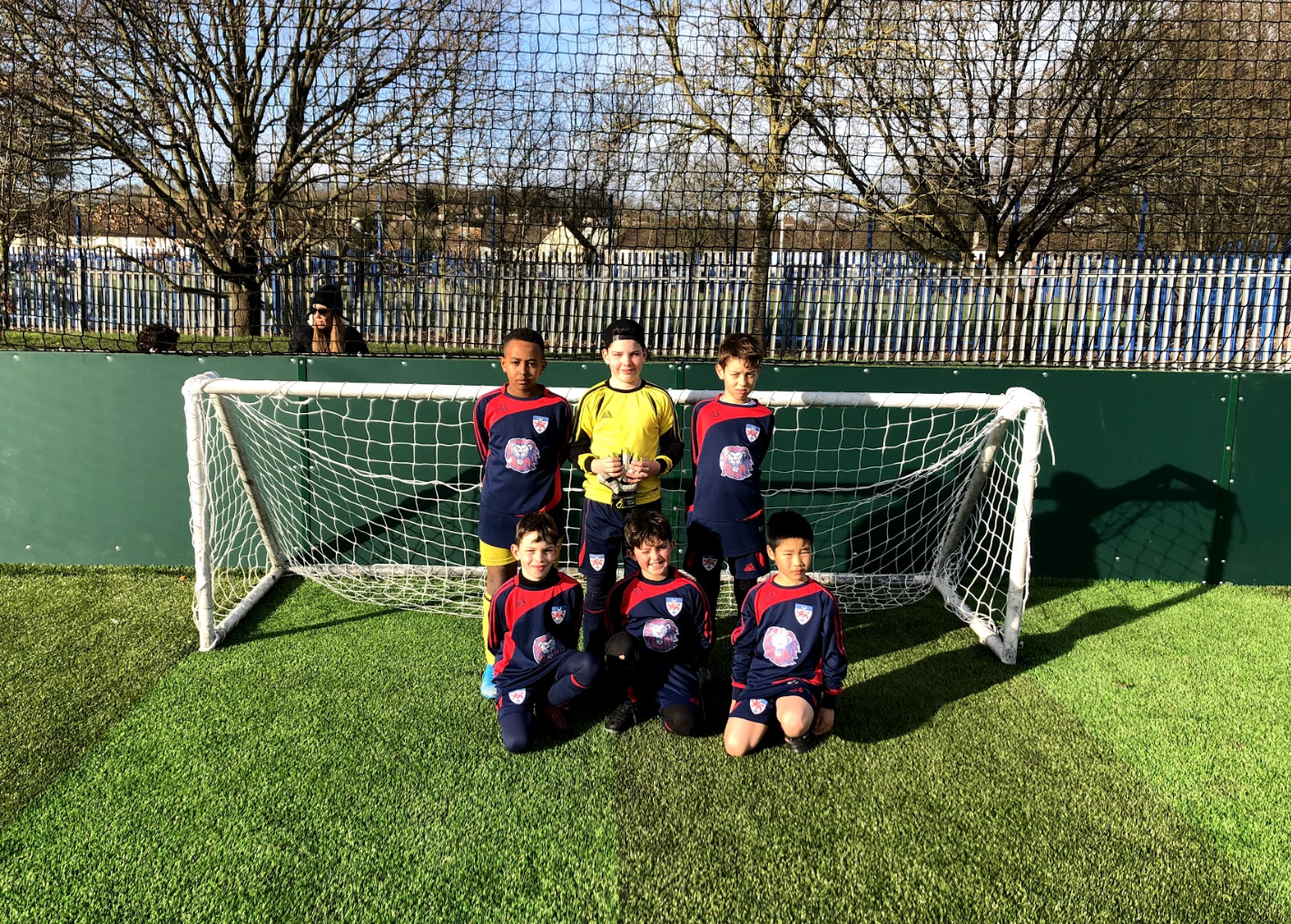 Junior Netball - vs Mounthouse School
03/02/2020
Dwight 1 - 5 Mounthouse School
February the 3rd the Dwight upper school had their first junior team netball match, against Mount House School. Unfortunately we had a team member drop out due to an injury but we still made it through and played very well. Our players for this match were Bernardo, Ronika. Khadija, Lily, Yasmina and Gloria. Bernado won best player of the match from Dwight, he was nominated by Mount House and was our star shooter and Yasmina was our team captain. Since we were one player short, one of Mount Houses players joined our team for the match. Unfortunately we didn't win the match but we all had a great time playing with each other. Everyone had great communication throughout the whole match and our passes were on point. This was our first match playing all together and we all played great we couldn't have done this without our team coach Miss Sidoli, who encouraged us and made the whole experience fun.
By Yasmina M3 and Gloria M1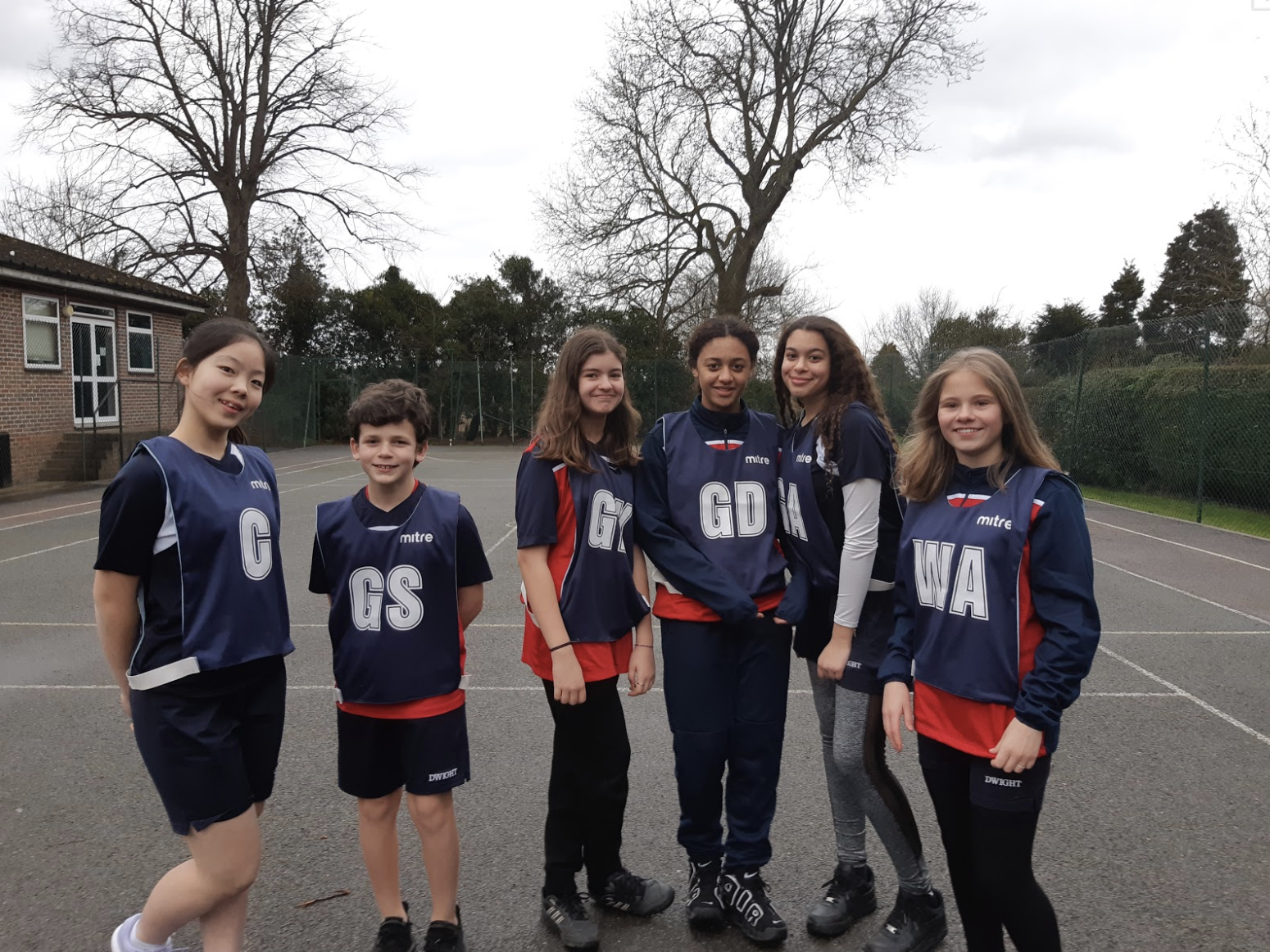 Senior Boys Basketball - vs Mill Hill School
06/02/2020
Mill Hill School 49 - 51 Dwight
Our Varsity Basketball team faced a well drilled & undefeated Mill Hill School on Thursday 6th February. This was by far the closest game of the season with each quarter being won by the other opponent. The game was full of drama, with one of our starting 5 players, Jan, being fouled out the game, early in the 3rd quarter. Special thanks go to Pooya & Valentine for stepping in & draining 3s & overpowering boys much bigger than them on rebounds. Man of the match goes to Alp for his massive presence, offensively & defensively. This emphatic win has blown the LISBA North London Conference League wide open, with potential to still top the table. GO LIONS!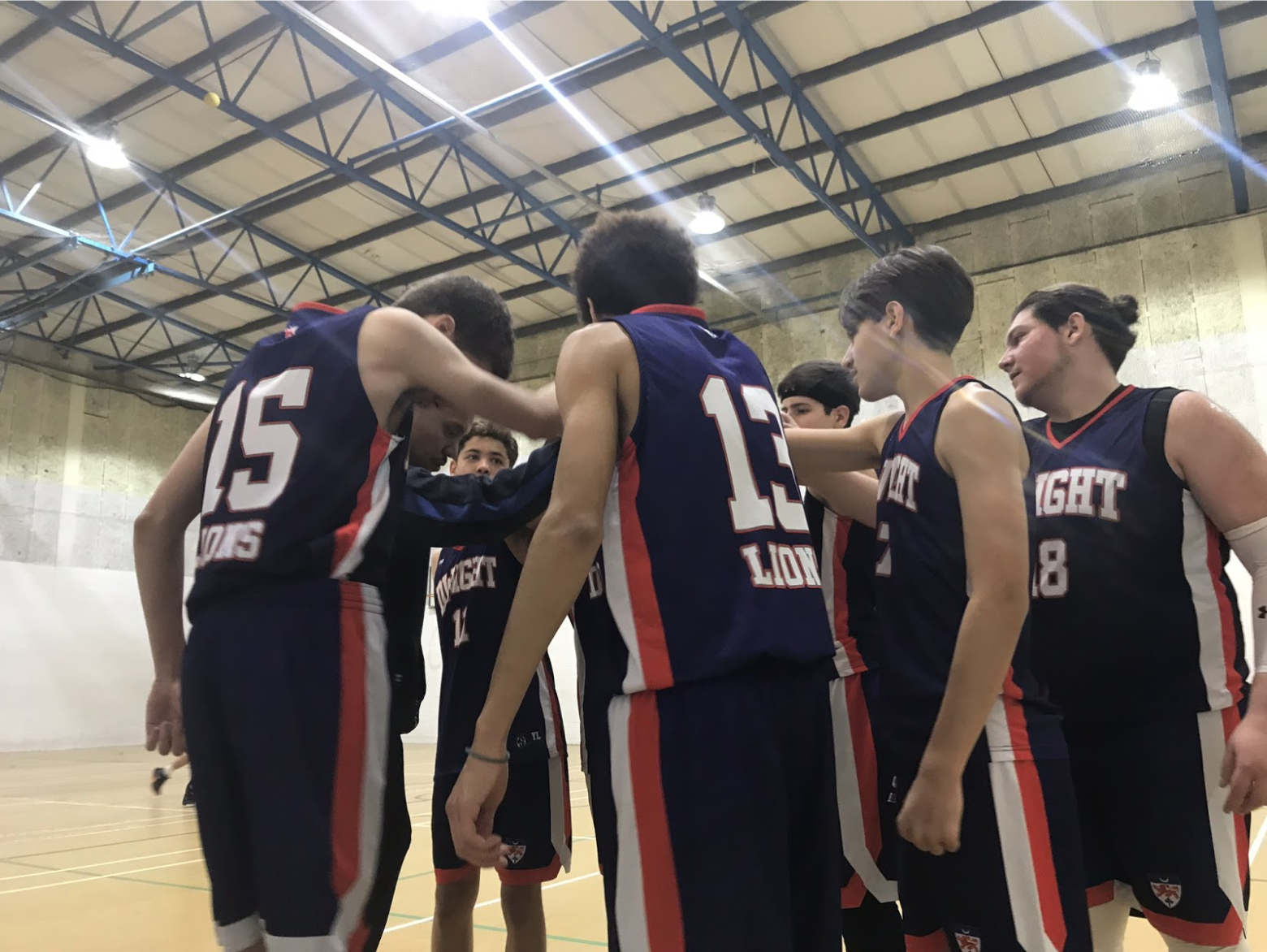 Junior Boys Football - vs Normanhurst School
06/02/2020
Normanhurst School 7 - 2 Dwight
On the 6th of February the junior Dwight football team played against Normanhurst school.The team played very well but still lost (because they were year 10s). We played really well with the ball at our feet even though we lacked size, and we managed to score two goals. Zyan in M3 got man of the match for his effort in midfield and there were some great plays. We were very resilient as a team and kept fighting hard until the end.
By Dren M1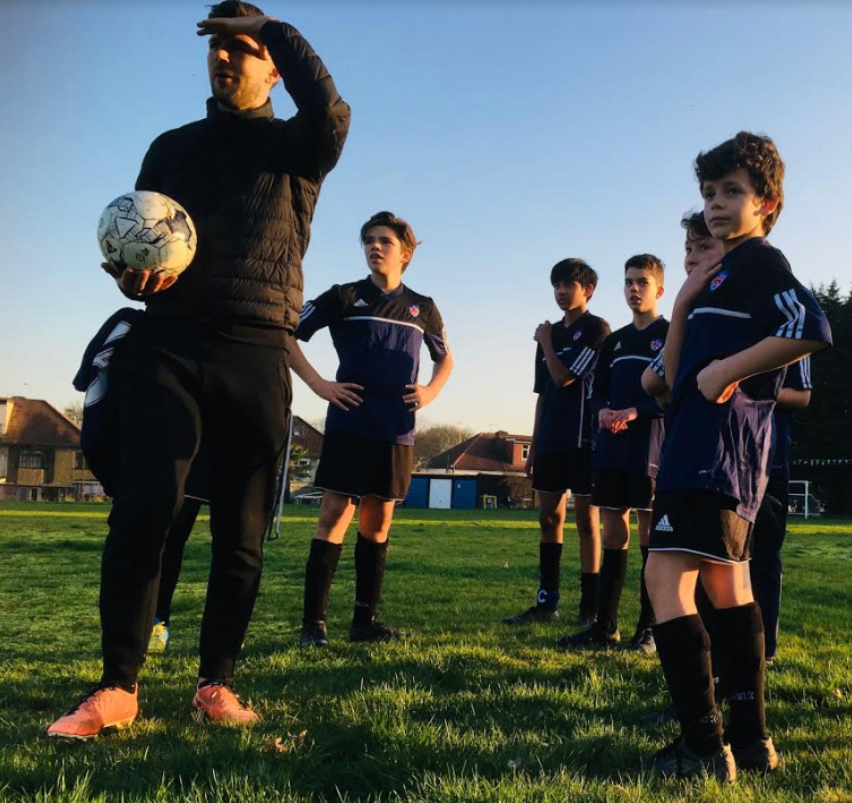 Whole School Upcoming Events
Lower School
Upcoming Events

Upper School
Upcoming Events

Monday - 10 February 2020
All day
Tuesday - 11 February 2020
All day
Monday - 10 February 2020
9:00 AM - 10:00 AM
Tuesday - 11 February 2020
All day
Wednesday - 12 February 2020
1:30 PM - 3:30 PM
Sunday - February 9, 2020
All day
Monday - February 10, 2020
All day
Tuesday - February 11, 2020
All day