Friday, 28th February, 2019

Welcome from the Head of School
Congratulations to our inspirational music team who returned on Monday from a triumphant performance at Carnegie Hall. Please take the time to watch this short video (Video 1 & Video 2) that will give you a good flavour of the experience for our students, not only the music but the collaboration, creativity and friendships that blossomed over the week. Many thanks to Chris Ray, Thierry Deneaux and Stephanie McKelvey-Aves who helped create the music and supervised the students, and to Jan Kraft who put so much time, energy, creativity and love into ensuring that everyone on the trip had a magical, musical experience.

CLICK TO READ FEATURED NEWS


Trips
Y6: Tuesday 3rd March, Year 6 Exhibition Group visit the Welsh Harp Reservoir
Tuesday 3rd March, ISA Cross Country Competition
Thursday 5th March, Girls Netball B Team match
Events
Wednesday 4th March, Author visit: Kaye Umansky, the famous author of such books Pongwiffy and Witch for a Week visits the Lower School
Thursday 5th March, World Book Day
Friday 6th March, Dress Up as a Book Character Day. This year there will be a theme for the staff!
Y3-Y6: Friday 6th March, Book Week Disco: 6.30-8pm - Thanks to our fantastic Dwight Parents Association for running this event. I'm sure we will see lots of book characters at the disco. Please click here to pay for your disco tickets.

Trips
Events
M1 & M2: Thursday, 5th March - M1 and M2 will be having their first Brook Sessions, as part of our Relationships education, relationships and sex education (RSE). M1 will be having a session on healthy relationships/consent and M2 will focus on health and hygiene. Brook are an external organisation who we work with to deliver aspects of our RSE curriculum to our students, and this covers a range of topics relating to health and well being.

M1 Fables Performance, 2nd March
Statement of Inquiry: Characters are used to connect readers to the purpose of texts, to teach moral lessons.
As the summative task for their unit on characterisation and purpose the M1 have prepared either animations or dramatic performances of fables they have written . They will be taking their work down to the Lower school and sharing it with Y3 on Monday 2nd March.

M3 Spark Talks, 18th March
Statement of Inquiry: Students will inquire into how communication is used for the purpose of advocating for the rights of communities.

On Wednesday 18th March from 4-5.30pm the M3 students will be leading the inaugural Dwight version of TEDTalks, Spark Talks. The students have prepared presentations on a variety of topics from the benefits of technology to having a new approach to addiction. It promises to be an entertaining and informative evening. All are welcome to join us. We will also be live streaming this event via the school facebook page.
Information
GIN Conference Announcement - It is with deep regret that we have to inform you that we have taken the decision to cancel the 15th annual GIN conference which was to take place in Luxembourg on 26, 27 and 28th March 2020. In view of the real uncertainty in relation to the COVID-19 virus situation at present, Global Issues Network has decided that it just cannot expose participants to the risk of being infected. Chances are slim, but prevention in this particular case seems to be the best and only option.
Enrichment Opportunities
Neurodiversity Youth Summit - As part of Neurodiversity Celebration Week, we wanted to bring the first event Neurodiversity Youth Summit to your attention.This will be held from 4pm to 6pm on Monday, March 16th at London City Hall. For more details from Ms Sen and Ms Delgado please follow this link.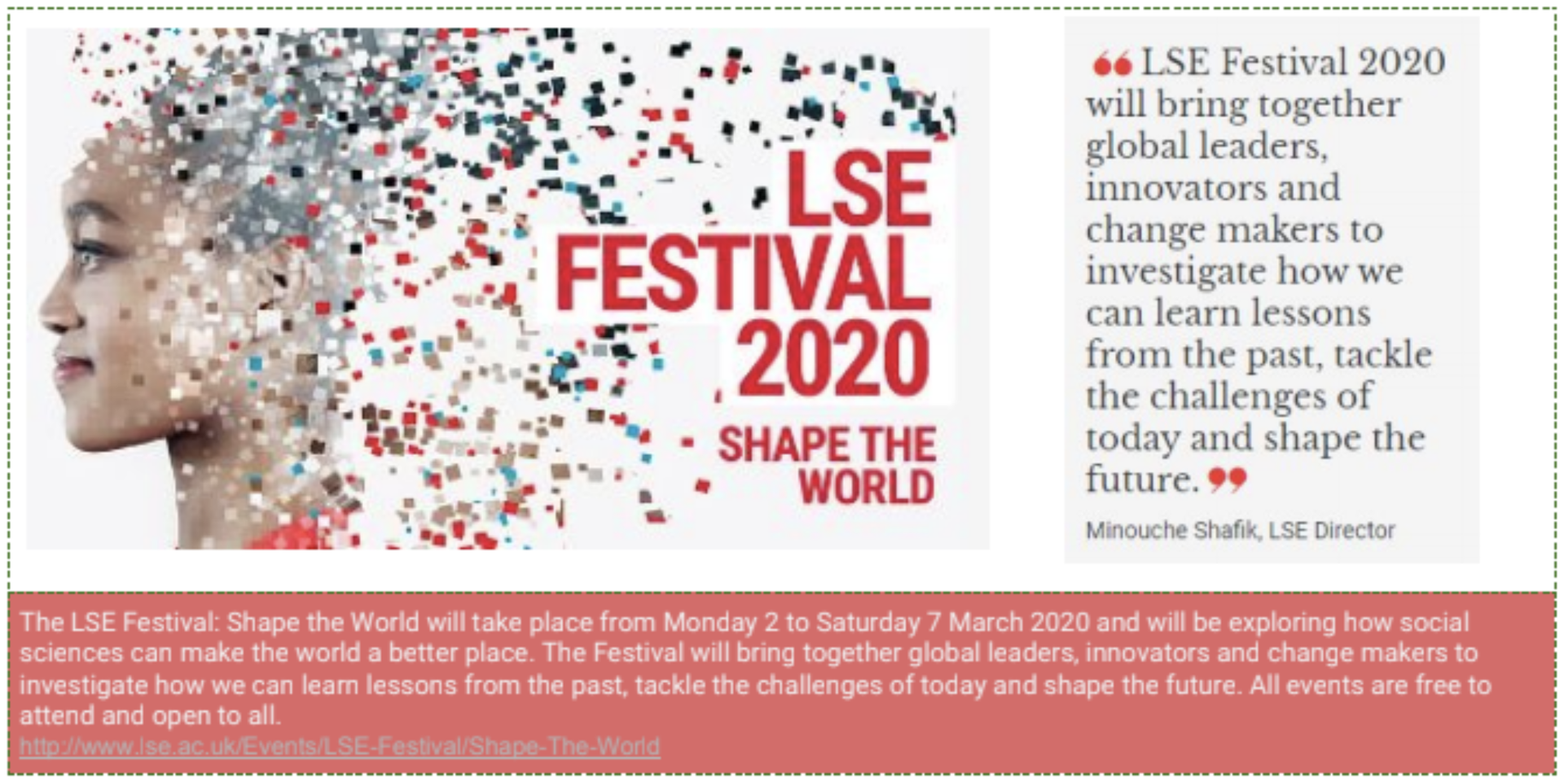 Shape the World festival - The London School of Economics is hosting a wonderful Shape the World festival, and we encourage you to think about going to some of the evening offerings/lectures. Please following this link for more information.

Happy Leap Year!
IB Education Evening - March 24th
Following on from our first successful IB Education Evening, we are delighted to invite you to the second one of the year. This one will focus on some of the strengths of an IB education. As parents you are powerful agents of support in your children's education, and being equipped with a sound understanding of the programmes and the IB approach will enable you to encourage and support your children with their learning.
As with the previous evening, the aim will be to help our community learn more about an IB education so that parents can support their children on their learning journey. Our second evening workshop will take place on Tuesday, March 24th in the Jubilee Hall from 6:00 - 8pm. During the evening you will have a choice of short, engaging and informative workshops that will provide more information on Assessment, mathematics, technology and pathways after the IB!
Please follow this link to RSVP for the workshop and to indicate if you would like to bring your child with you.





First row - Year 6 students taking part in a Science lesson at the Upper School last month
Second row - M5 Personal Project Evening
Third row - M2 Images Campaign
Fourth row - On Thursday the Out and About Parents Club went down to the Greenwich Peninsula to see Emmanuelle Moureaux's Slices of Time exhibit. 'Inspired by the gallery's location on the Greenwich Peninsula, near to the Meridian, marking time and composed of layers of numbers in 100 shades of colours and white, the installation expresses the flow of time. Each layer of numbers reflects the now, the past and the future. A round representation of the earth floating. A moment, a slice of time. Creating dates to be acknowledged and a moment to think about ourselves in contemplation with the now
For more pictures, follow these accounts!

Upcoming Fixtures:
Monday 2nd March- Senior Basketball vs Watford Boys
Tuesday 3rd March - ISA Cross Country
Wednesday 4th March- Junior Netball vs Normanhurst School
Monday 9th March- U16 Girls Football Tournament
Wednesday 11th March- U16 Boys Football Tournament
Senior Basketball Semi Finals vs Watford Grammar
Our Senior Boys Basketball Squad have had an amazing season, winning 5 out of their 6 regular season games. Their great team effort and sterling leadership from Luke Soteriou (Captain) and Alp Dogan (Vice Captain) have resulted in finishing second in the LISBA North London Conference League. Only missing out on the top stop to Mill Hill by goal difference. Our Dwight Lions have roared their way through to the Semi Final Playoffs, to which we have gained home court advantage over fourth placed, Watford Boys Grammar School. Please come down, show your support and roar our Lions on to what is set to be an epic semifinal playoff.


Match Details:
Date: Monday 2nd March
Tipoff: 16:15
Venue: Woodhouse College, Woodhouse Road, Barnet, London, N12 9EY
Attire: WEAR RED!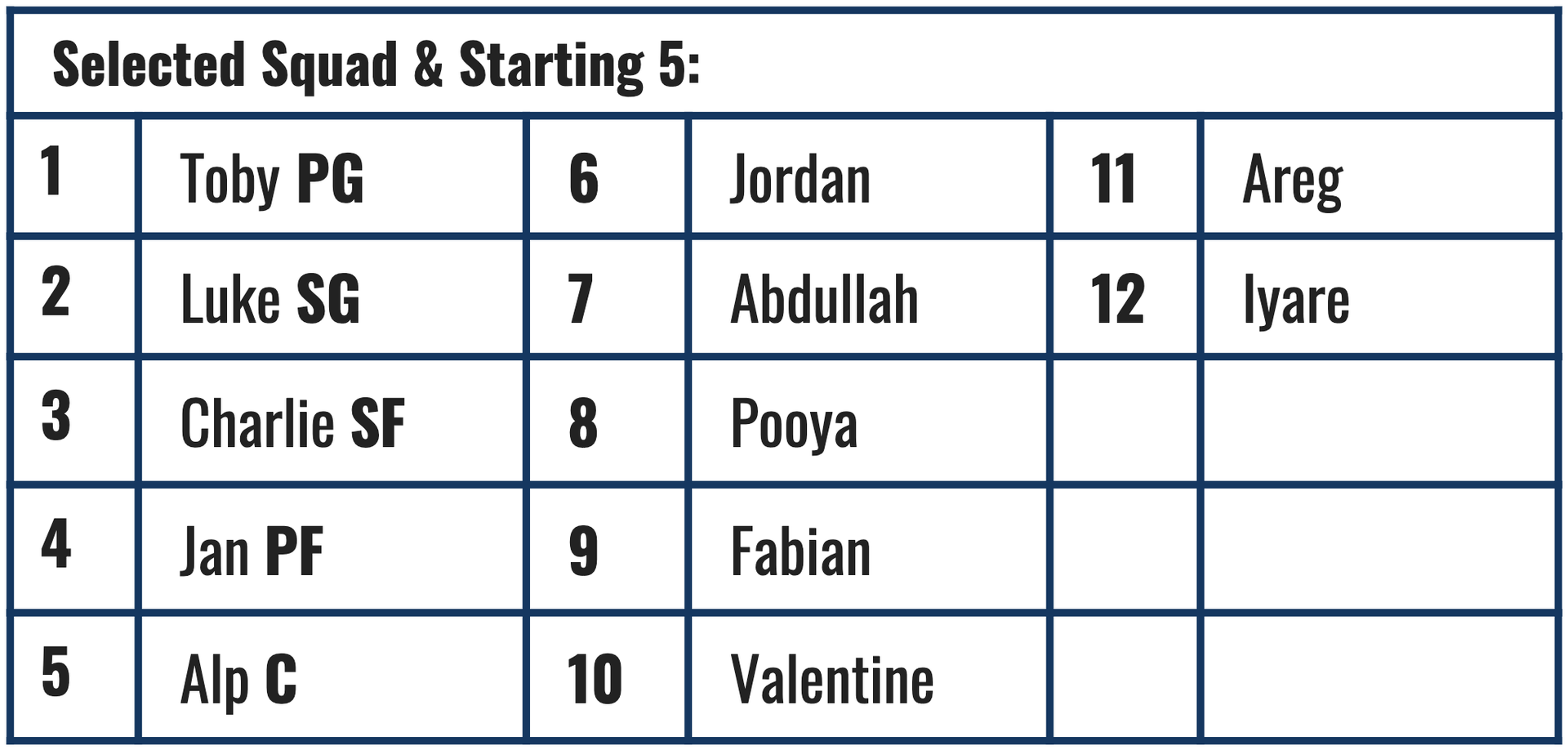 Whole School Upcoming Events
Lower School
Upcoming Events

Upper School
Upcoming Events

Saturday - 29 February 2020
7:00 PM - 11:00 PM
Monday - 2 March 2020
All day
Tuesday - 3 March 2020
All day
Tuesday - 3 March 2020
All day
Thursday - 5 March 2020
1:15 PM - 3:30 PM
Wednesday - March 4, 2020
9:30 AM - 2:00 PM
Thursday - March 5, 2020
8:00 AM - 11:59 PM
Friday - March 6, 2020
All day