Thursday, 9th April, 2020

Welcome from the Head of School
It has been lovely to see so many smiling faces of children joining in the various activities organised to keep us connected during the holidays this week. Whether it has been sharing their creative projects on Welcome Wednesday, swapping recipes in tutor groups, tuning in to the music concerts, confounding the principal at Breakfast Q&A or just catching up with each other, there have been many opportunities for the community to be together, whilst we have been apart.

I wish you all a wonderful holiday weekend and hope that you enjoy your family time together and I look forward to connecting with you again next week.

This week there was a webinar hosted by Dwight Global with the title of "Managing Stress While Learning at Home". This was aimed at parents and we hope that some of you made it to the session. For those of you who weren't able to attend, no need to fret! You can watch a recording of the webinar here. You are also welcome to reach out to Michael Haber, today's panelist & Dwight School New York Counselor & Psychologist, at mhaber@dwight.edu.
To find out about more upcoming webinars and to sign up, click here!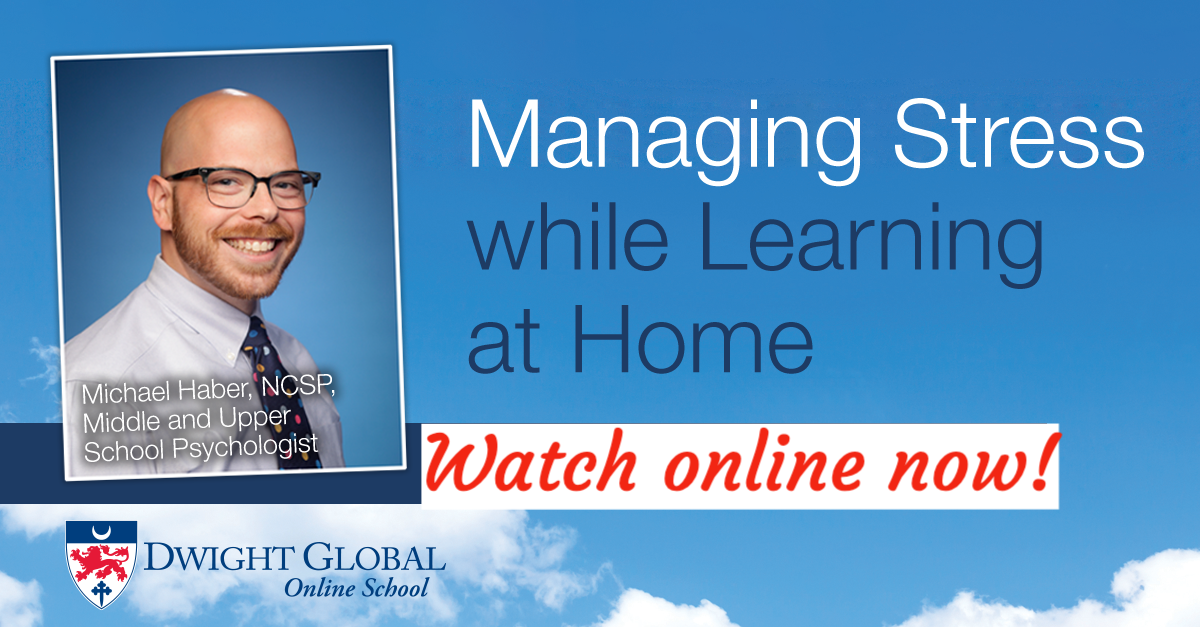 Parent Survey
We have now completed 2 weeks of Distance Learning in the Lower School, from March 30th to April 3rd. If you haven't already done so, please use this survey to share your thoughts about the second week of Remote/Distance Learning.

Parent Survey
A reminder that the second week parent survey was shared earlier this week. I would be delighted if you could spare a few minutes and give us some valuable feedback, that will then be disseminated with the Upper School team. Link to remote learning survey week 2. Thank you to those that provided feedback for the first week, and we have made a few tweaks to our remote learning as a result of this.
Synchronous Learning Timetable
Within the letter sent on Monday was a revised/updated synchronous learning timetable for the weeks after Easter Break. I hope that you had a chance to review this, but if not then you can view it by clicking on the link below. This more detailed weekly overview is broken into year groups and shows every lesson that your child/children would have. The highlighted sessions are those that are synchronous via Google Meet while the others will all be work set by the teachers. During these particular non video lessons the teachers will be available in real time to answer any questions or give feedback to students.

Easter activities for the family
We hope you have been able to enjoy some of the activities we have suggested in the Easter Activities Booklet. Here are some more suggestions for the Easter weekend:
Get creative with some Easter themed arts & craft projects and fun family games.
Whip up some sweet Easter treats with these children's recipes, including bunny cupcakes and Easter egg rocky road.
If you fancy something more cultural, check out the guide that Ms Delgado and Ms Willis have put together, listing various performances and books you can access free online.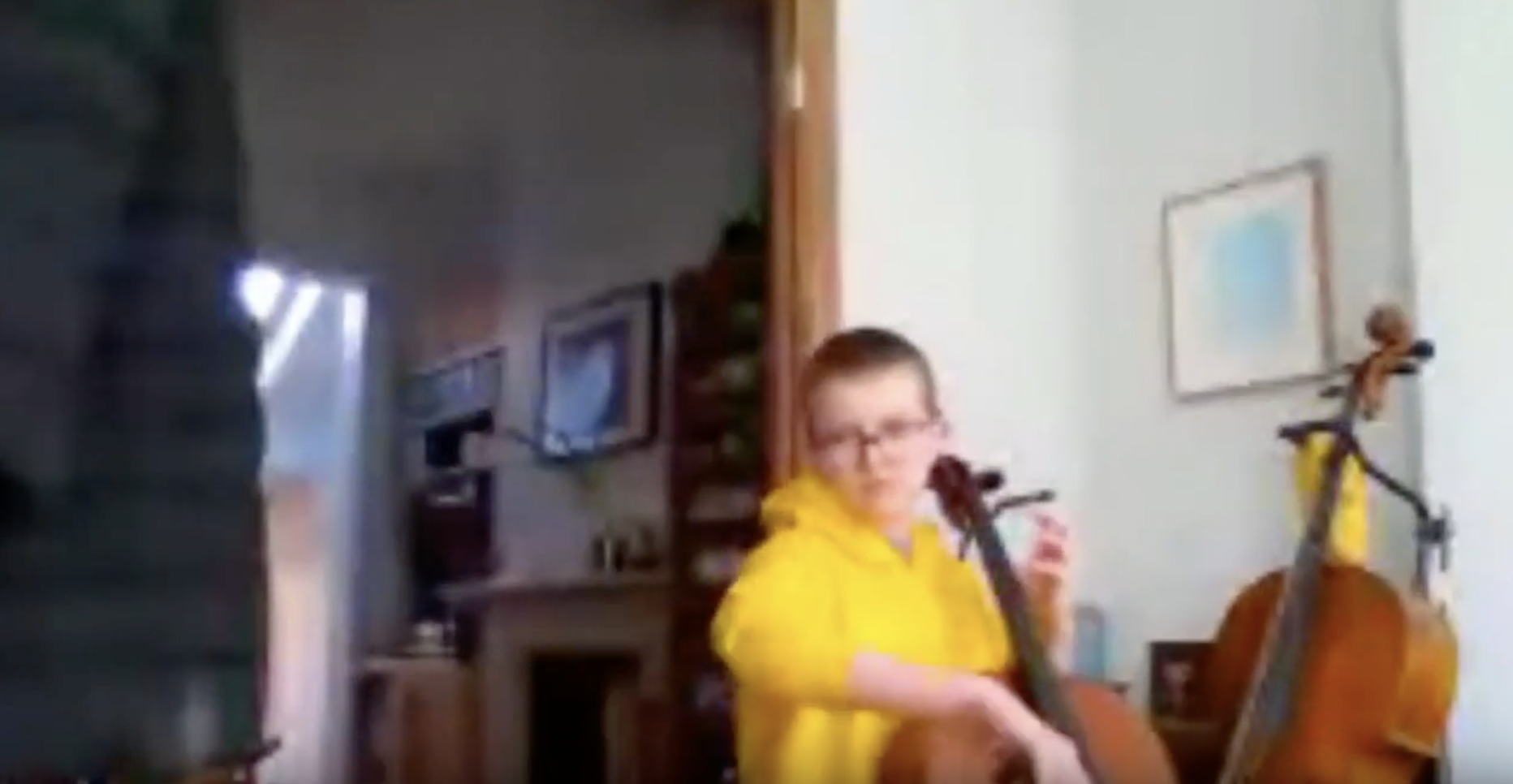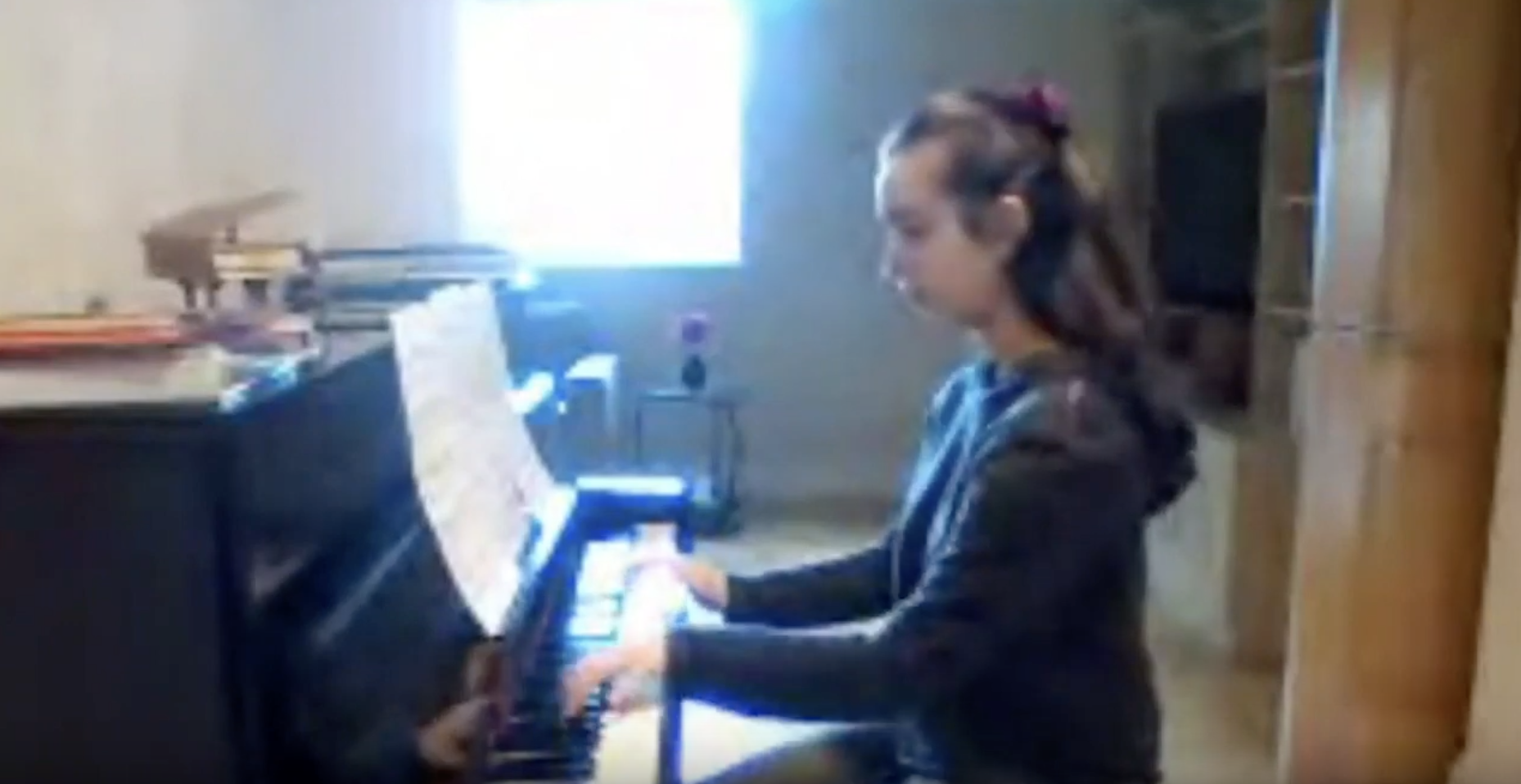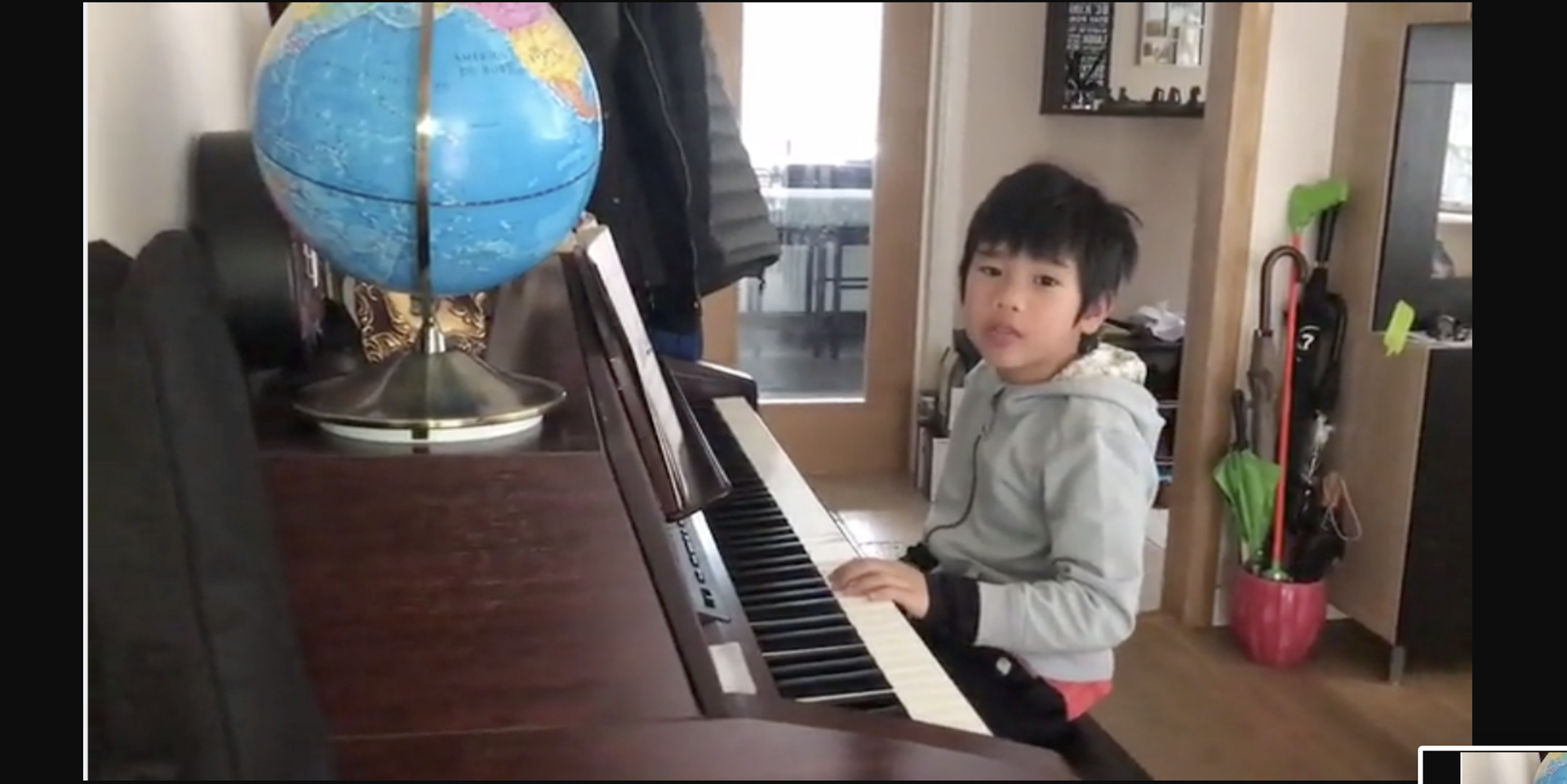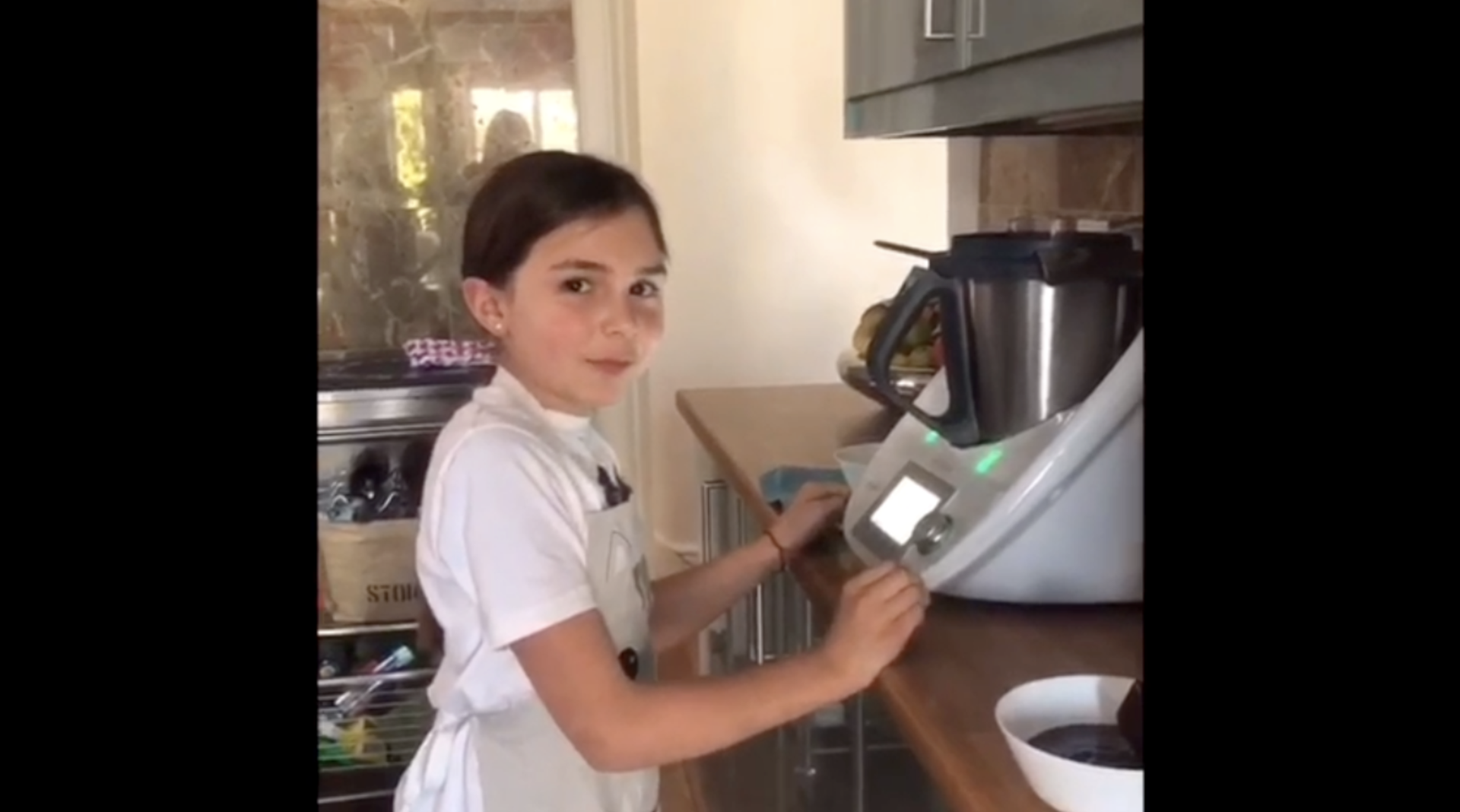 Top image - Ali's Harmonica Performance, watch here.
First middle image - Finn's Cello Performance, watch here.
Second middle image - Auva's Piano Performance, watch here.
Third middle image - Una learning a song on the piano
Bottom image - Paola baking cookies