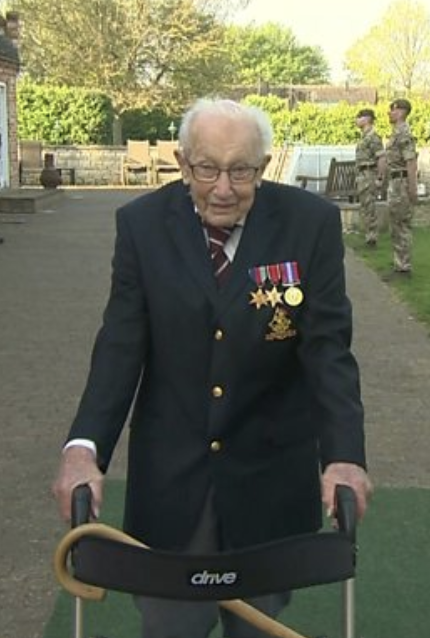 Welcome from the Head of School
Like millions of others in Britain, I have been inspired by the story of Captain Tom Moore, who has raised £17million for the NHS by walking around his garden. What a brilliant example of how a small idea can have a big impact! At a time when the elderly are increasingly seen as vulnerable and needing our help, as he approaches his 100th birthday, Captain Moore has demonstrated loudly and clearly that we are all able to make a difference, and taking action can make a big difference. As our lives may feel very restricted, causing frustration and feelings of inadequacy and helplessness, I hope, like me, you are motivated and inspired by Captain Tom Moore and the action he has taken to make a positive difference.

Wishing you all a happy and healthy weekend and looking forward to being back at school with you all next week.



Yael trip to Africa to Agahozo Shalom Youth Village
In the summer Yael (D1) went to Africa to Agahozo Shalom Youth Village which was helped to be set up by Anne Heyman. Yael found Anne to be such an inspiring amazing soul, who did her all to help others to be better. Yael has put together a wonderful book of inspiration quotes, and particularly liked one of her quotes that said: "You and I will change the world." I encourage you to browse through some of the quotes that are in this book. Yael has passed on the message that 'now is time for kindness and love throughout the World to blossom'.
Synchronous Schedule
A reminder that our Synchronous Schedule has been revised and shared with you, and your child/children have also been emailed a copy. It would be very good for them, and you, to look this over so you know when those video synchronous sessions are going to be. Over the course of the next few weeks I will be hosting some year group specific drop in sessions and this will be a chance for you to come and ask questions, give feedback and comments on our remote learning, or just a chance to say hello! Please look out for a letter from me in the coming days with specific dates and times. Link to synchronous weekly schedule

Family entertainment for this weekend
Here are some activities you might enjoy with your families this weekend. As it's the last few days of the Easter break, we are proposing some culture, music and entertainment which can be enjoyed whilst relaxing on your sofa!
Travel around the world, from your living room, admiring some of the most magnificent sights around the globe. Click here.
Watch The Royal Ballet's performance of The Metamorphosis this evening (17th April) at 7pm, streamed for free on The Royal Opera House's YouTube channel. A different opera or ballet is streamed every Friday at this time. Click here.
The Phantom of the Opera will also be streamed this evening at 7pm (and available for the whole weekend), as part of Andrew Lloyd Webber's weekly musical streaming initiative. Click here.
Enjoy a packed programme of bands and DJs performing every day on this website. Click here.
The younger kids might have fun listening to David Walliams reading one of his books online at 11am every day. Click here.
Facebook Outreach for the COVID Effort
Dwight parent, Katie, has been sharing some of the amazing work you can do to help with the COVID effort via various Facebook groups. The third group could also be helpful to anyone in need of some extra support.
Visor Army. Make A Visor. Save A Hero.
The group was set up by a local anaesthetist and intensive care consultant who noted that they are running very low on PPE. One essential item is a full-face visor which is crucial to avoid being contaminated by aerosol of the COVID-19 virus from a patient's airway. A doctor has designed a DIY method of making them. All materials are provided you just need a glue gun and stapler (though donations to go towards more materials are also happily accepted). They are unfortunately single use items and since 3 members of staff use one each time, they need to manage a patient's airway they need a lot!
Oftentimes NHS staff are going hungry and not eating during shifts because they cannot leave the ward due to having to change PPE or because their canteens are closed. Meals and snacks are made by local families and dropped off to dedicated local hubs run by the group. These are then delivered to hospitals and ambulance drivers. NHS staff also need toiletries and any monetary donations will go towards buying bigger items such as fridges and microwaves for staff areas.
North West London - COVID-19 Support For The Vulnerable
This Facebook group helps people who are isolating or who have family members in the area isolating. They can ask for help with food shopping, medicine collection, and so on, and other members volunteer to help out. They hope to use this a platform to help those less able to get to the shops or pharmacies for essentials.
The photos below show our Dwight community getting involved in these efforts!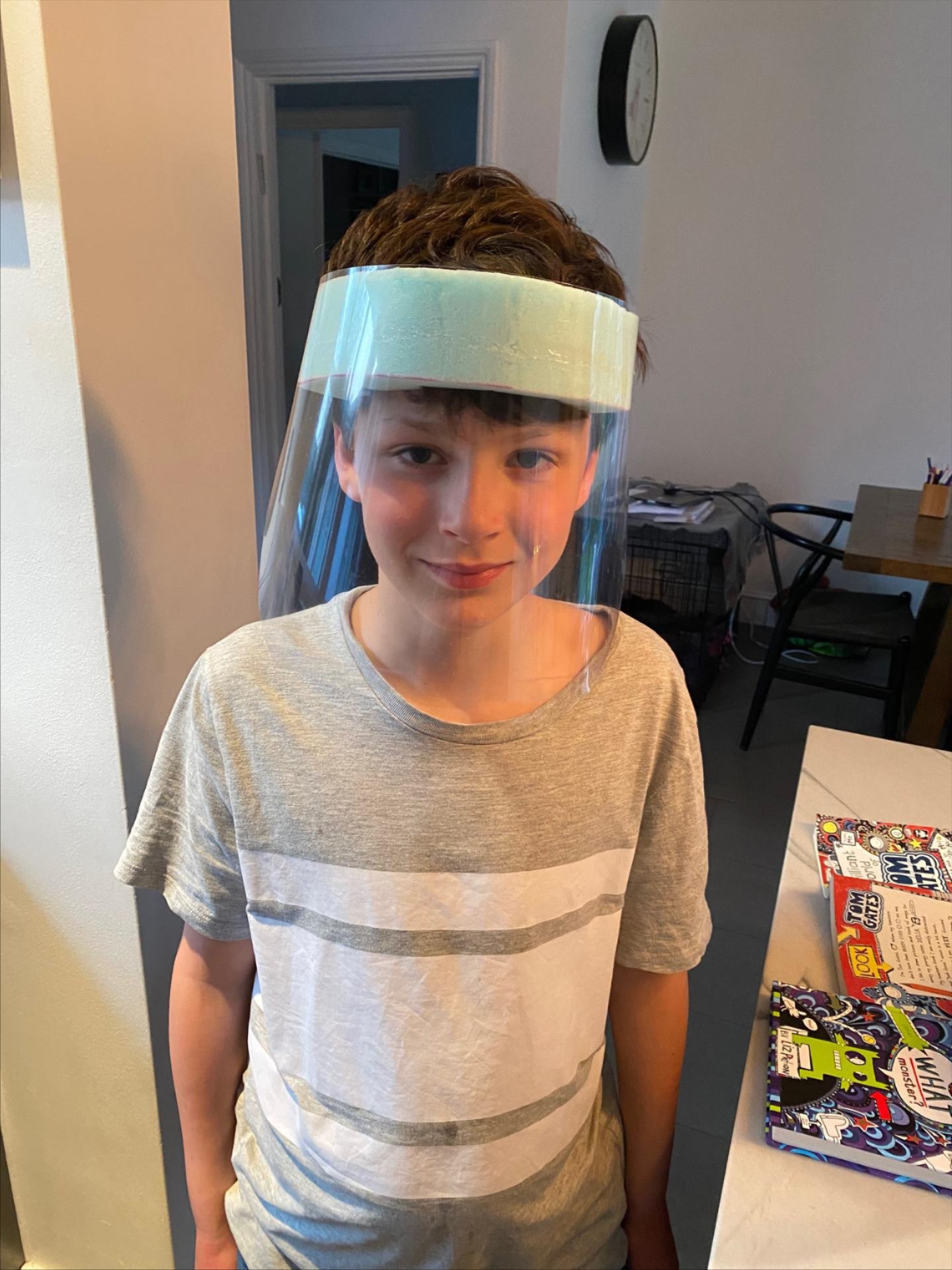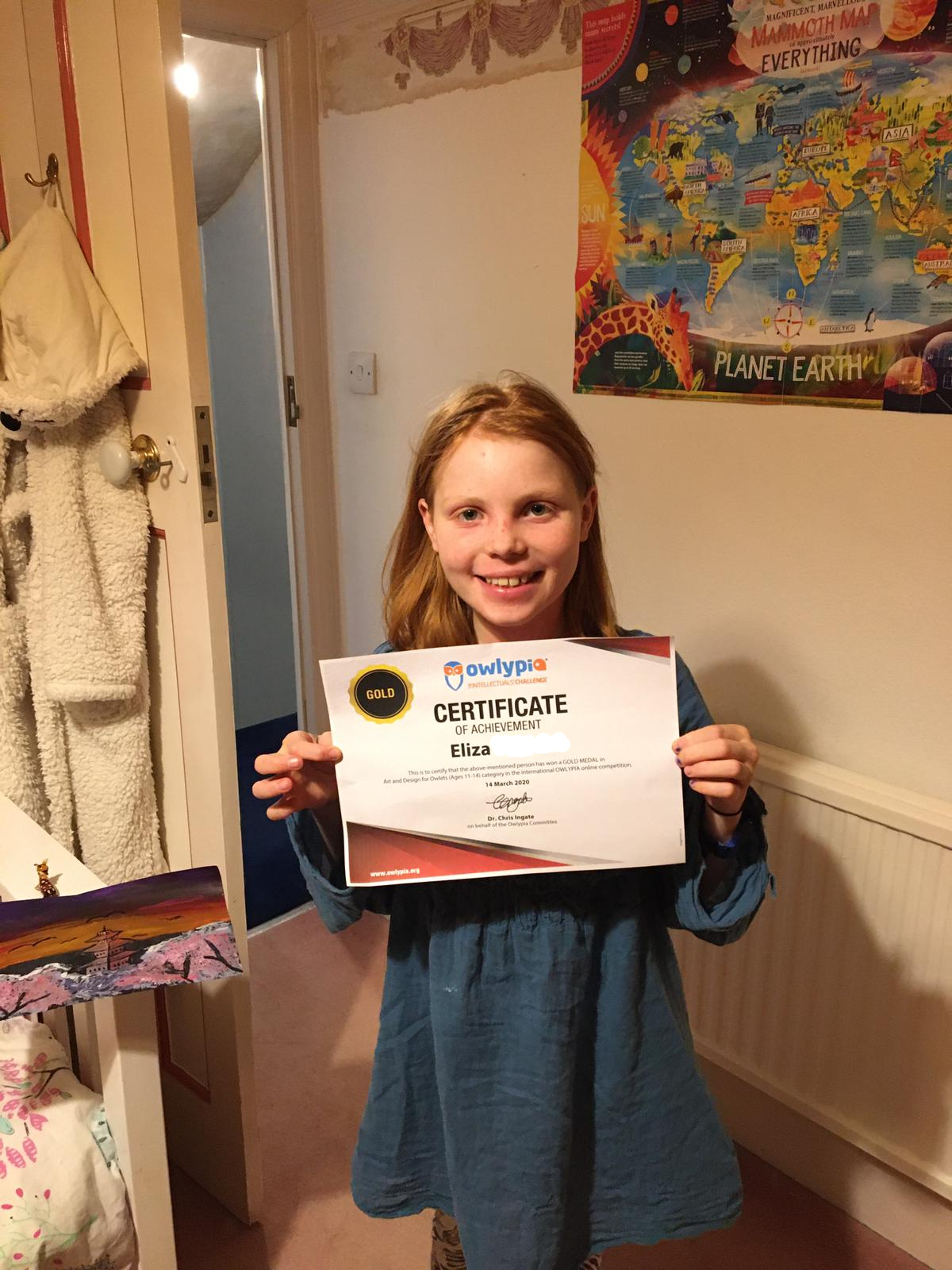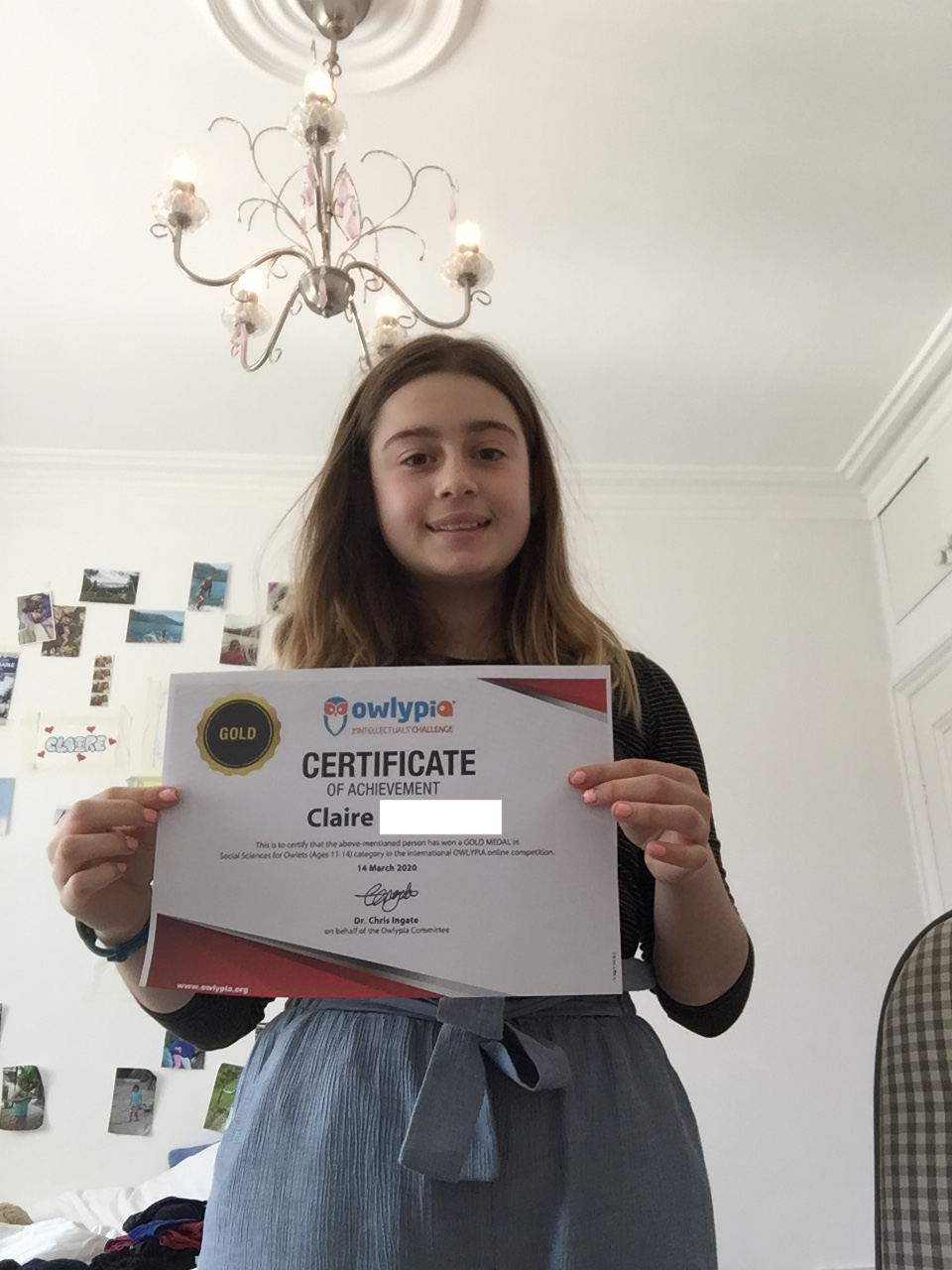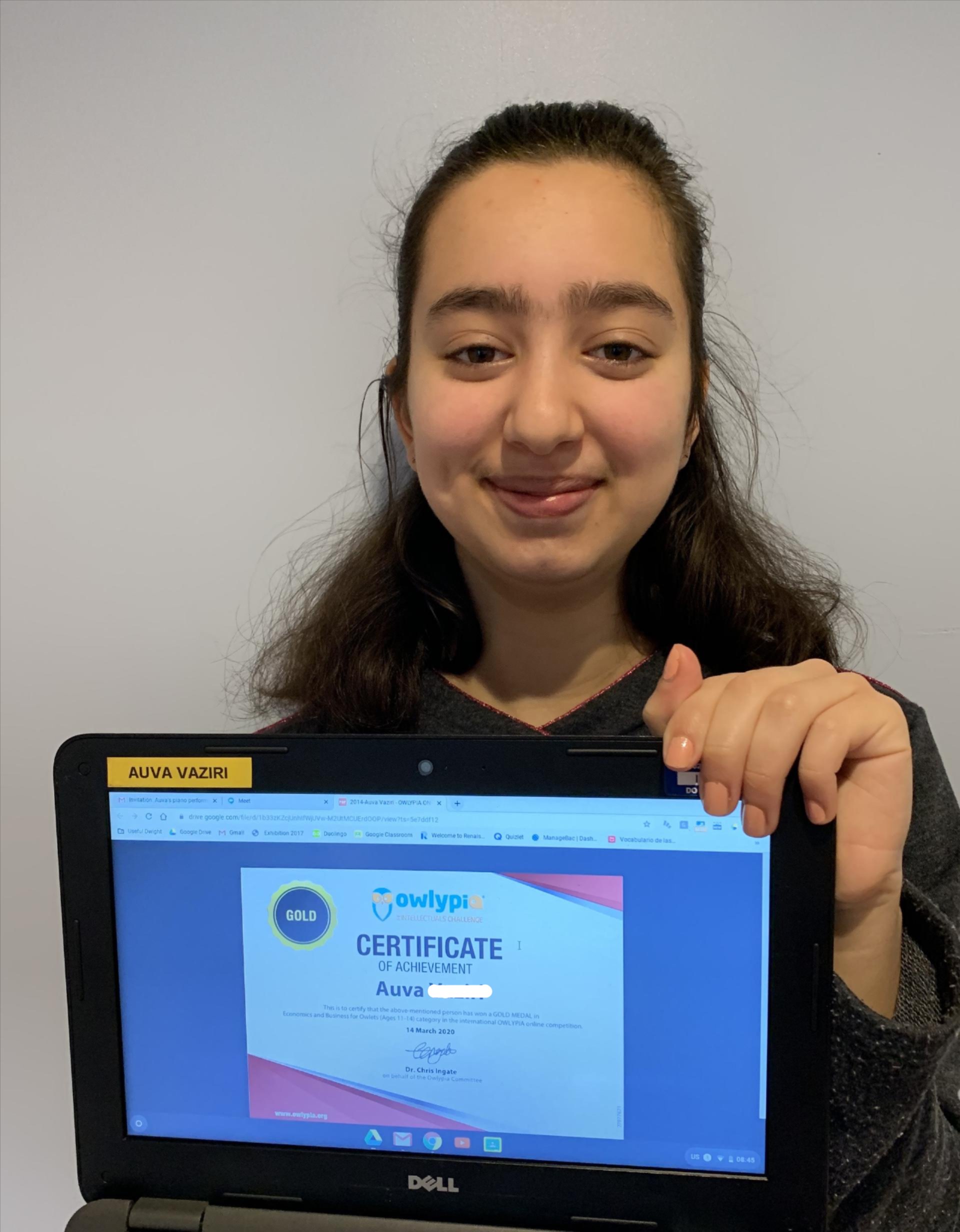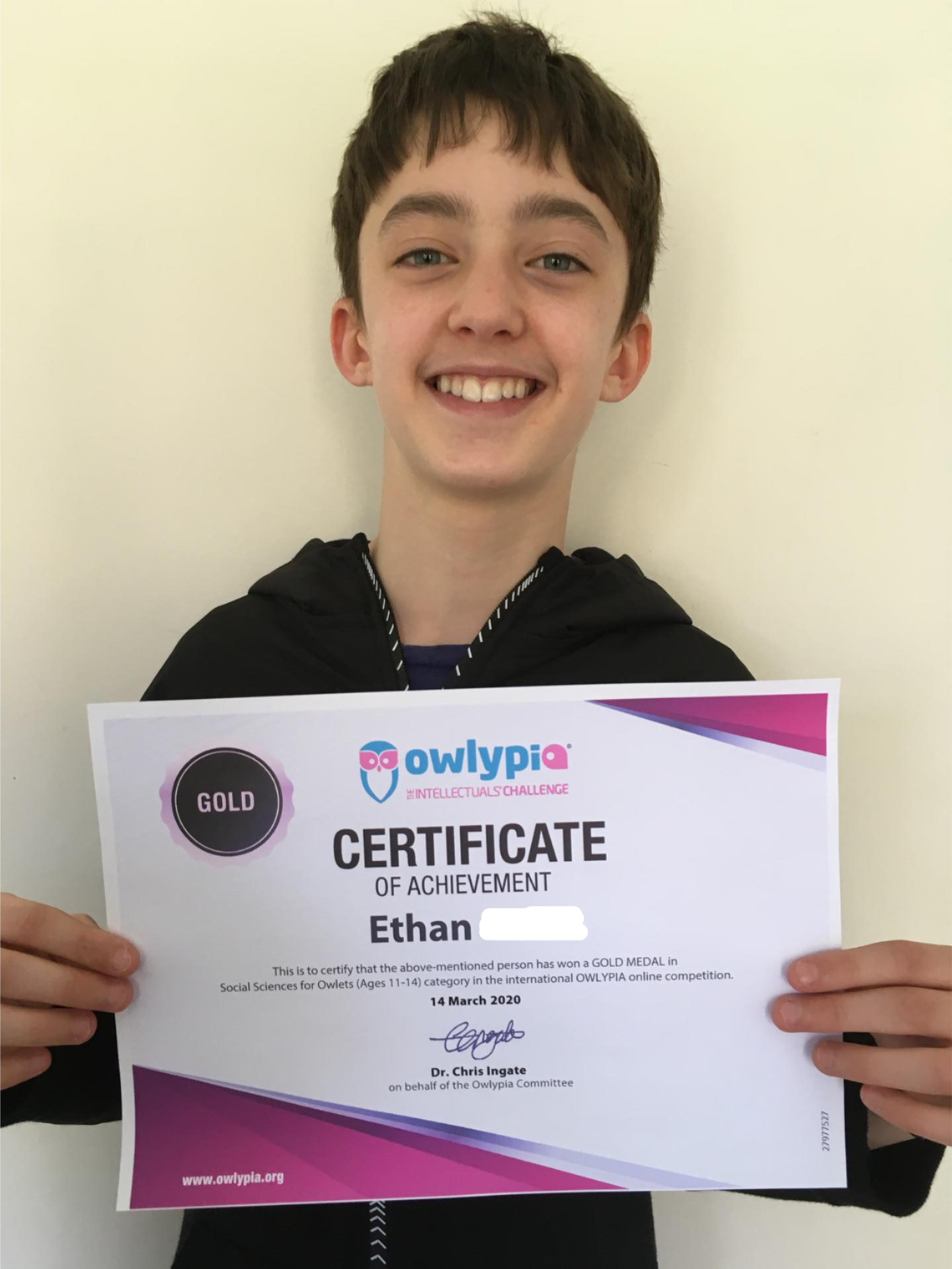 Top photo - Raphael (Y6) wearing a visor he made to help the NHS COVID effort for the Visor Army. Make A Visor. Save A Hero. Facebook group.
Photos below - All of the students have qualified to register for the Owlypia Globals in Cambridge. A big well done to Auva, Claire, Eliza, Ethan and Oliver!