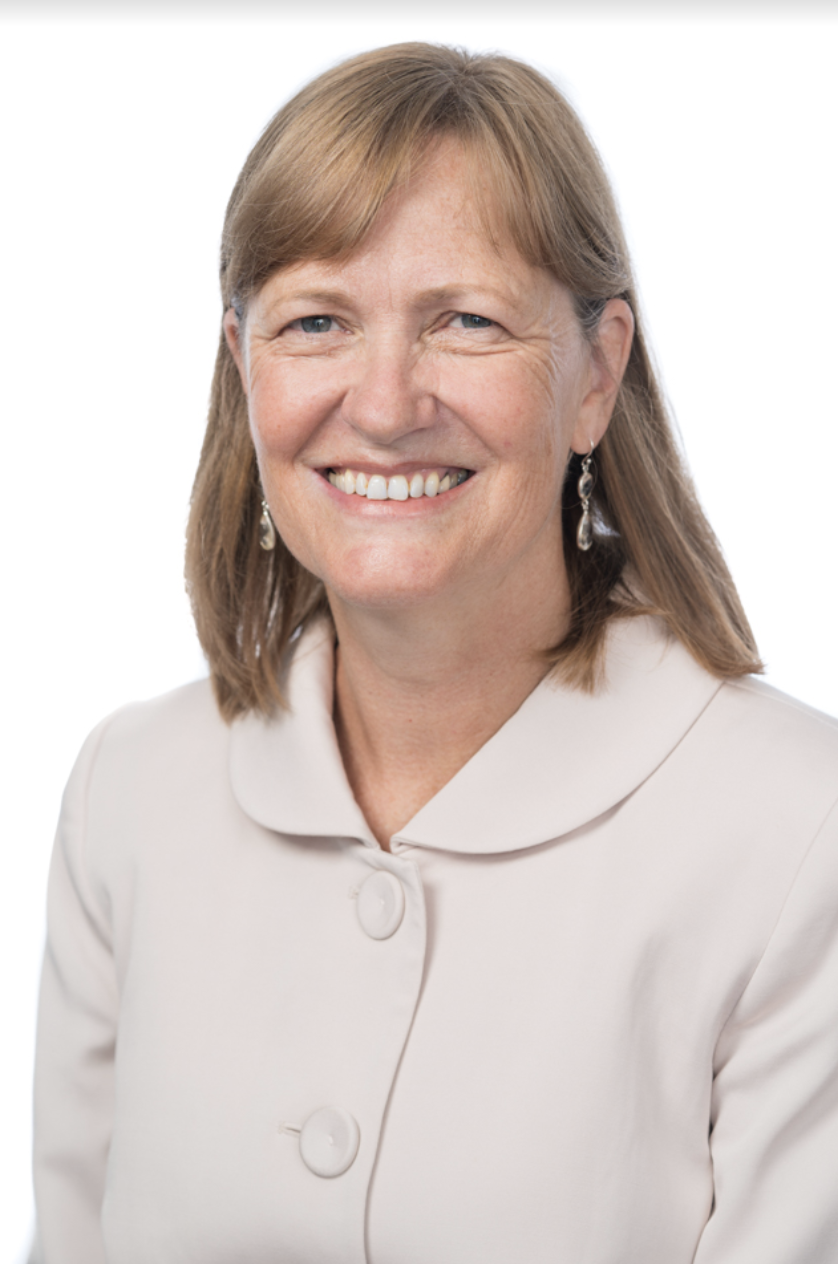 Welcome from the Head of School
Now that we are well and truly into the swing of remote learning, it has been very encouraging to see all the additional and extracurricular opportunities on offer across the school. As well as the regular concerts, assemblies and tutor group meet ups it has been great to see children, parents and staff getting involved in activities outside our virtual class rooms.

After school clubs have been running successfully in the Lower School for a couple of weeks and will be starting for the Upper School next week, with an interesting range of activities on offer. The first two-week carousel of D2 seminars was very successful with students engaging in a fascinating array of extra learning opportunities. The DPA had a virtual meeting this week, parents took part in online Student Parent and Teacher conferences last Thursday and Friday and the community choir is going online. After-hours the staff have also been enjoying coffee meet-ups, pub quizzes, virtual yoga and even a sing-a-long.

They say necessity is the mother of invention and it is inspiring to see the creative ways that we are connecting meaningfully with each other despite our physical separation. If you haven't had the chance to join in any of these additional activities yet, I encourage you to give them a go. Although we are physically apart, the wonderful Dwight community spirit continues.

Wishing you all a refreshing and enjoyable bank holiday weekend.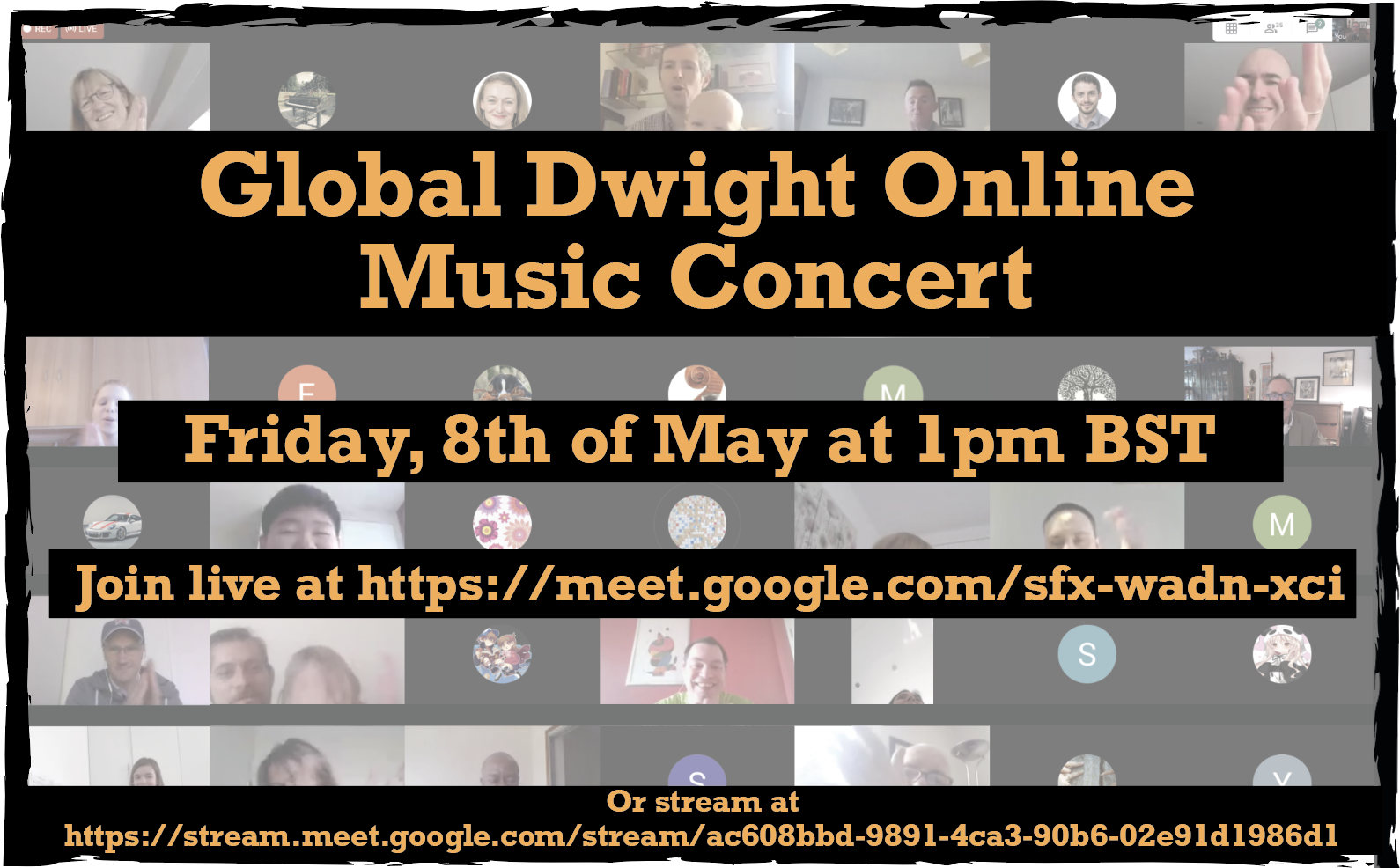 Following the online concerts we have been hosting every morning, we have invited the other global campuses to join us for a Dwight Global set of performances this Friday 8th at 1pm London time. Stream the concert on this link!

Shorter Parent Survey
We have now completed 5 weeks of distance learning in the Lower School. I have enclosed a shorter survey for parental feedback about distance learning. We would appreciate it if you could spend a couple of minutes completing it.
Distance Learning
In the last 5 weeks of Distance Learning, the students have been creating a wide array of work, feedback and reflections. I particularly want to highlight Sohum in Year 1, who completed a wonderful picture of a labelled plant that earned him a sparky from Mrs Voica. It is wonderful to see our younger children share their work and their imagination during the lockdown. The Student Council has been researching how to make the most of this lockdown period and, led by Sofia in Year 6, have now compiled a list of things for our younger children to do (with links). Natsuki in Year 6 has also put together a list of 50 things to do when you are bored
The Lower School students never cease to amaze me with the way they adapt, share and help support one another. Perhaps the best example of this was in Year 2, who would normally be arranging a trip now to tie in with their unit on light and sound. This was not possible so Mrs Gupta invited a professional musician to talk to the children about instruments and pitches, and to share some music tips. Here is a picture of musician Arnab Chakrabort.
Photo Winners
In the Lower School we have been running a Spring photo competition. It proved to be a popular event, it linked in nicely with both Earth Day and the start of Spring. We can now reveal our 4 winners are: Peter, Livia, Sofia and Filippo who got 10 tokens each for their House. Congratulations also to Dot, Ismay and Solly as they were commended for their photos and got 5 tokens each. Everyone that took part got 2 tokens. Here are the winning photos - a special mention to Mrs Slater and Mrs McCullough who won the Lower School staff photo competition too.

Parent Year Group Forums
Thank you to all of those parents who made it to our Year Group Forums this week. It was a pleasure to speak with you all and review our Remote Learning opportunities, Student-Parent-Teacher Conferences, as well as preview some next steps. For those who could not make it to these sessions I have provided recordings of them below. Simply click on your corresponding year group to view.
M5 Tuesday 12th May at 1pm: meet.google.com/haj-wgnu-efs
D1/2 Thursday 14th May at 9am: meet.google.com/vgo-mkzw-shf
Upper School House Photo Winners
We are delighted to share with you the winners of our Upper School House Photo Contest. Please view all entries here and congratulations to the following students:
Tsambika (M5) - Gold
Jan (M5) - Silver
Henar (D1) - Bronze
M5 - D2 Summer Internship offerings
Please click on this link to see the program of summer internships offered by InvestIN. There are a range of opportunities offered and I encourage you to take a few minutes to browse some of them.

Parent Survey
As you read this you may well be aware that we have wrapped up week 5 of our Remote Learning offerings in the Upper School. I am continually delighted and proud of both the teachers and students' efforts over these weeks, and have seen some wonderful, creative and successful learning going on. We have valued your feedback on how things are running from your perspective and ask that you complete this short survey to reflect on the past few weeks.

Friday 8th May
On Friday, 8th May there will be no scheduled classes due to the Friday Bank Holiday. We want you all to enjoy some screen free time, a break from lessons and hopefully you will get the chance to get some fresh air as a family. Students could use this day to do some research about VE Day!
Family activities to celebrate VE Day
This week's proposed activities are centred around the 75th anniversary of VE Day. Even though we are in lockdown, we can still celebrate this very important occasion and reflect on its significance.
The National Museum of the Royal Navy, the National Army Museum and the Royal Air Force Museum are hosting a free online festival, throughout the weekend, with a packed programme of short films, webinars, singalongs and virtual tours, recounting the stories of the war and life after victory.
Highlights from this festival include: watching an interview with an army veteran, listening to Winston Churchill's famous victory speech, taking a virtual tour around a WW2 submarine, learning to dance the Jitterbug and Jive in your living room and singing along to 'We'll Meet Again' with the Royal Navy.
Don't forget to join in the two minute silence at 11am on Friday.
Community Choir
Our Community Choir has gone online! If you love to sing and would like to join the fun – it has never been easier. Join us at the click of a mouse - from the convenience of your home! If you're interested in getting involved, please contact Jan (jkraft@dwightlondon.org) for the Google Meet link.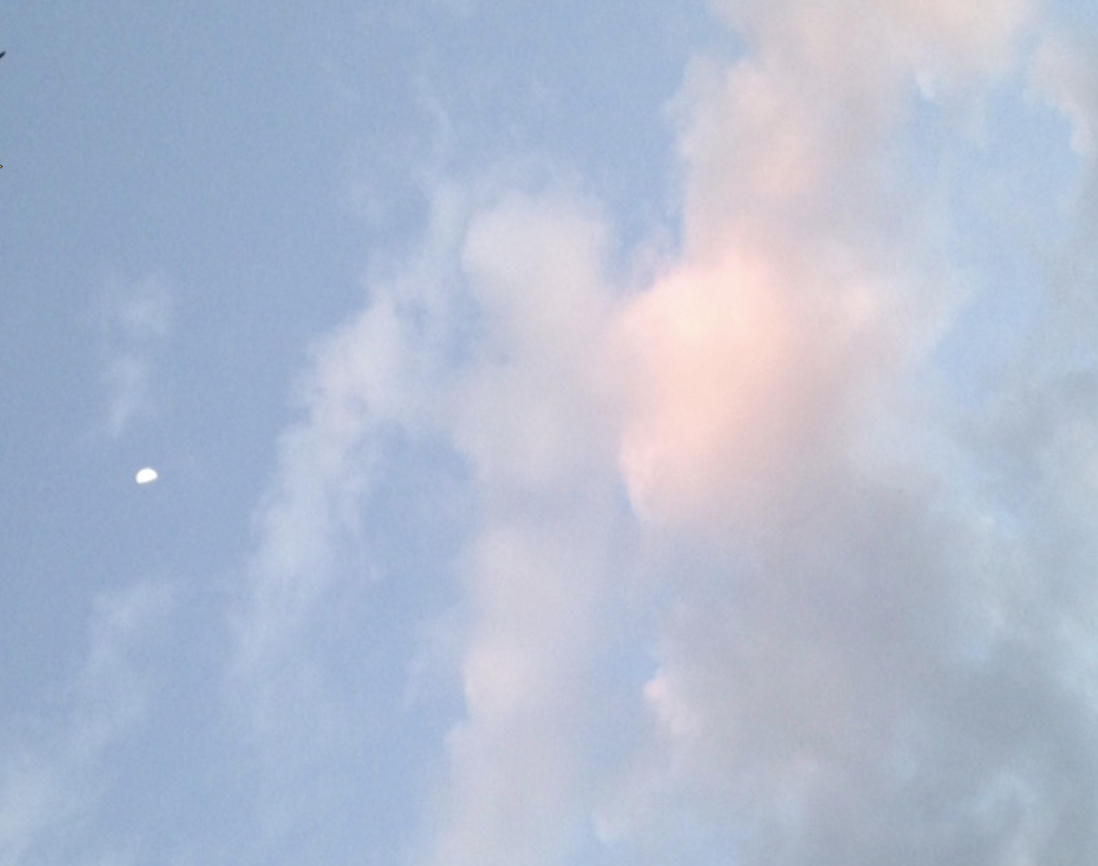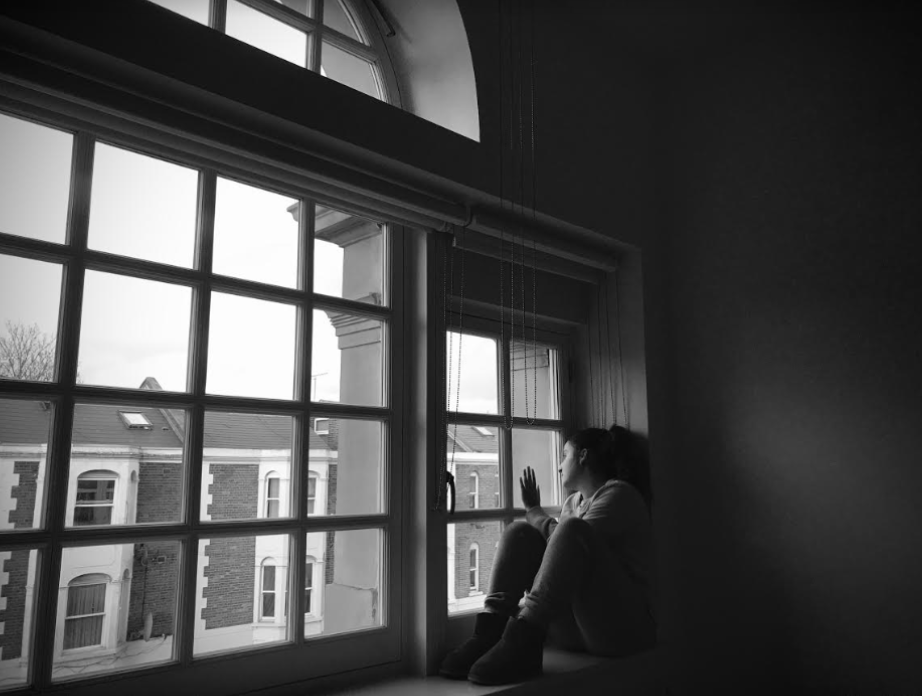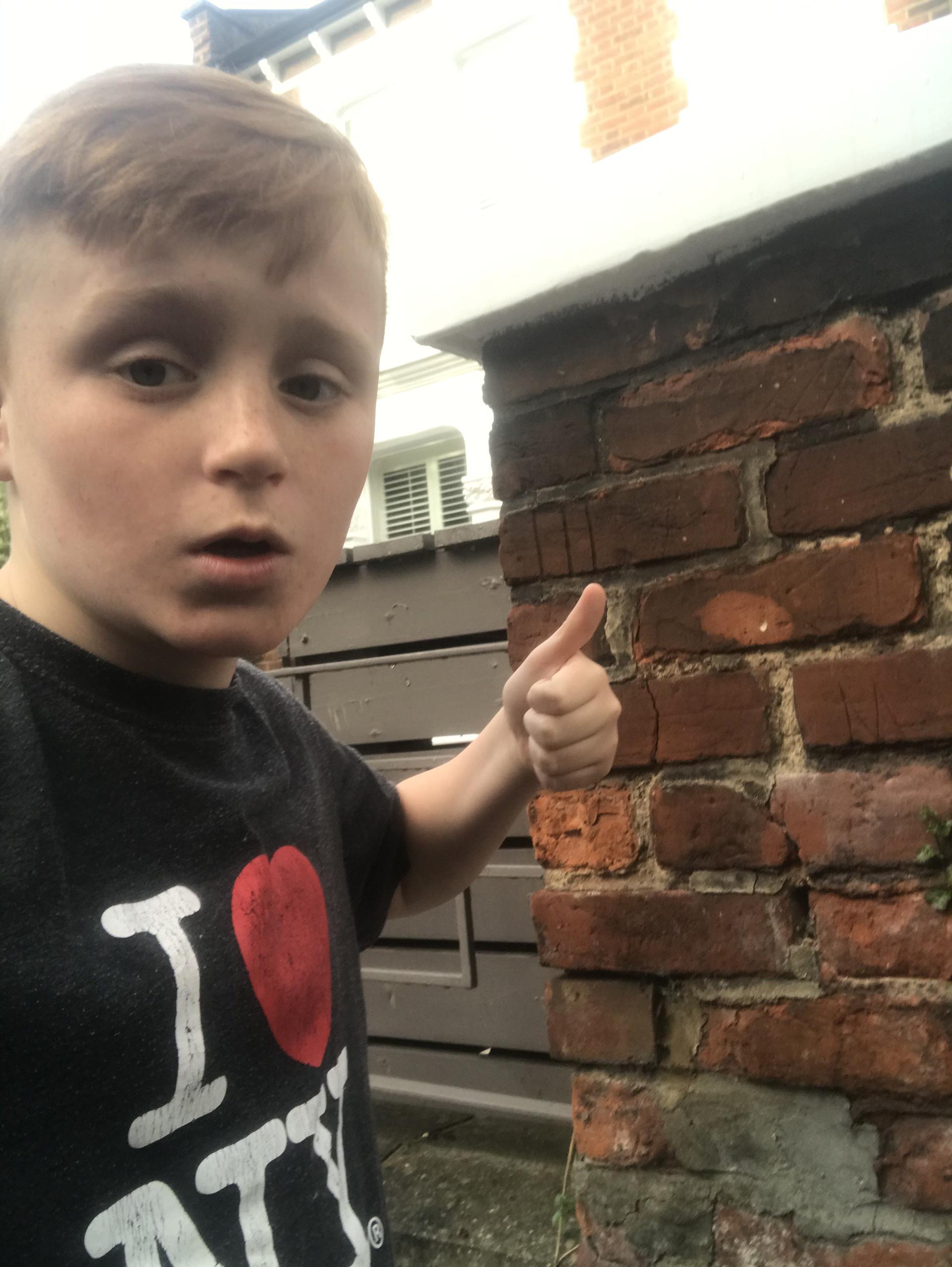 First photo - Livia in Kindergarten won the Lower School photo contest with this lovely photo of a cloudy sky. Congratulations Livia on this great shot!
Second photo - Tsambika in M5 won the Upper School photo contest with this amazing photo. The judges noted, "We love the high contrast between light outside and darkness inside here. Lovely clean lines from the window panes frame the photo nicely too."
Third photo - Charles has been running 2.6 miles everyday for almost two weeks to raise money for the armed forces charity SSAFA. Support him in this great cause ahead of VE Day by donating here.