Friday, 11th September 2020


Welcome from the Head of School
We are finally back! Welcome back to Dwight for the start of the school year. What a delight it was to see so many new and familiar smiling faces in school this week. Thank you to everyone for your enthusiasm, warmth and patience as we learn new procedures and settle into new systems. A special welcome to all our new families and we fervently hope that you will be able to come inside the school for a face to face visit before too long.
What better way to start the school year than to launch an international community project in support of the environment that also supports our students to take action to make a positive difference? On Tuesday afternoon we were honoured to have the Deputy Mayor of Barnet, Councillor Lachhya Gurung, visit the school to plant two beautiful Himalayan birch trees outside our Jubilee building to mark the start of our Tree Twinning project with Nepal. Read more...

Early Years
Welcome back! We hope you had a lovely summer and enjoyed spending time together. We missed the children at school and it was wonderful to see them back at school after our unusual summer term.
This week has been dedicated to settle the children back into our environment, build relationships and help them to get into a routine. We are getting to know them better and we can see they have their own interests and inquiries, it is lovely to see them exploring and learning together. We have had a very smooth start to the year and are really pleased at how the children have settled into their routines:
For next week, can we ask that the children bring a family photograph please? You can either send it by email for us to print or bring a photo which we will place in a plastic wallet.

Facilities Updates
Along with the COVID one way systems that have been implemented throughout the school, we have also made some enhancements to our facilities over the course of the summer months. These have all been done to bring a positive experience to the life of our students, and in some cases make their learning even more productive and engaging:
Resurfaced Playground and new courts/lines added. This is a very usable space that has plenty of room for activity and engagement. We have opened it up so that students can have more space for running around and playing a myriad of playground games!
New computer suite and screen in the Design Lab. In the next week students will see a brand new set of computers in the lab and a screen to project it on. This will allow for more creativity, innovation and aspects of the curriculum such as coding and robotics to take place using a range of software.
There has been a full paint job in our Jubilee Campus and an upgrade of our meeting room. The paint has brightened up the entire building and the rooms are ready for student work and thinking to go up on the walls!
Save the Date!
On Tuesday, 29th September from 6pm we will be having our University evening hosted by Mr Will Bowry (DP Coordinator) and Ms Shameem Akhtar (University Guidance Officer). This event is for M5 and D1 students and families. More details and the Google Link will be shared soon.

Dwight School Calendar
If you'd like to subscribe to our calendar of events then visit our subscription page, select the relevant ICAL icon for the calendar you'd like, and select 'add to default calendar app'.
Dwight Yearbook 2019-20
We are very excited to announce our Whole School Yearbook 2019-2020 is now complete. This year it features over 140 pages of memories from Kindergarten to D2 and includes a section to highlight the best of our online learning experience during this unique time in history. This wonderful cover was designed by Tsambika and Maria. Yearbooks cost £29 per book. To order your copy, click here.
DPA Coffee Morning
We hope to see many of our new and returning parents at the DPA Virtual Coffee Morning taking place on Wednesday, September 16th, at 10-11am. We are delighted that many of you have already registered to attend the event. Full details can be found here.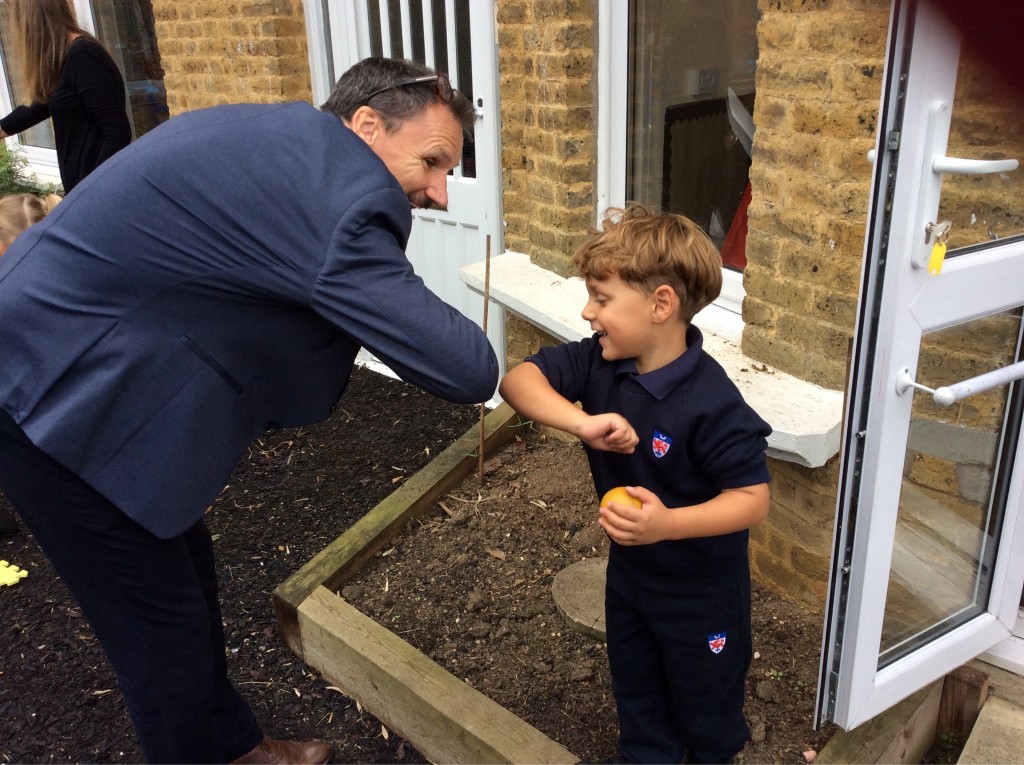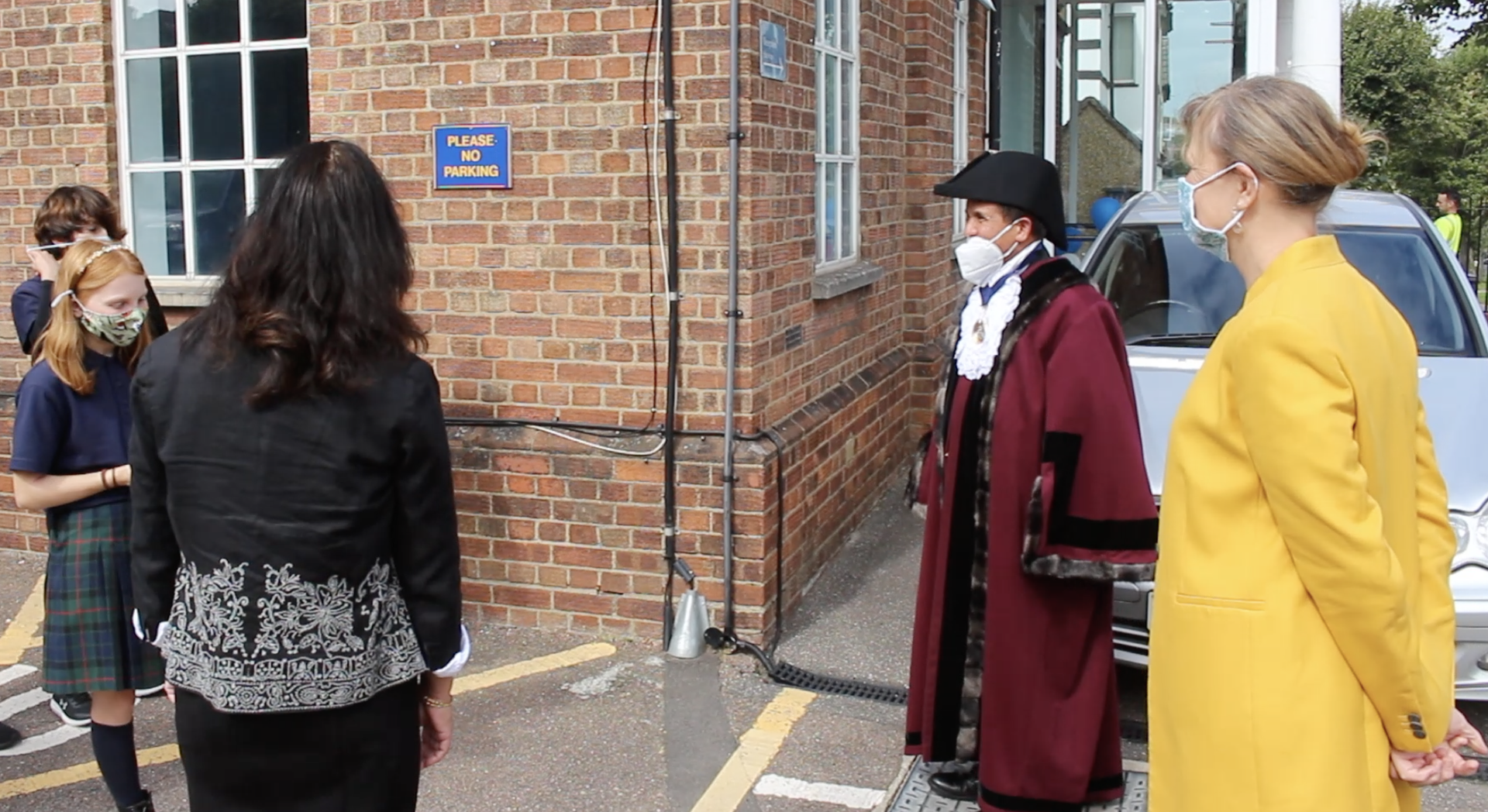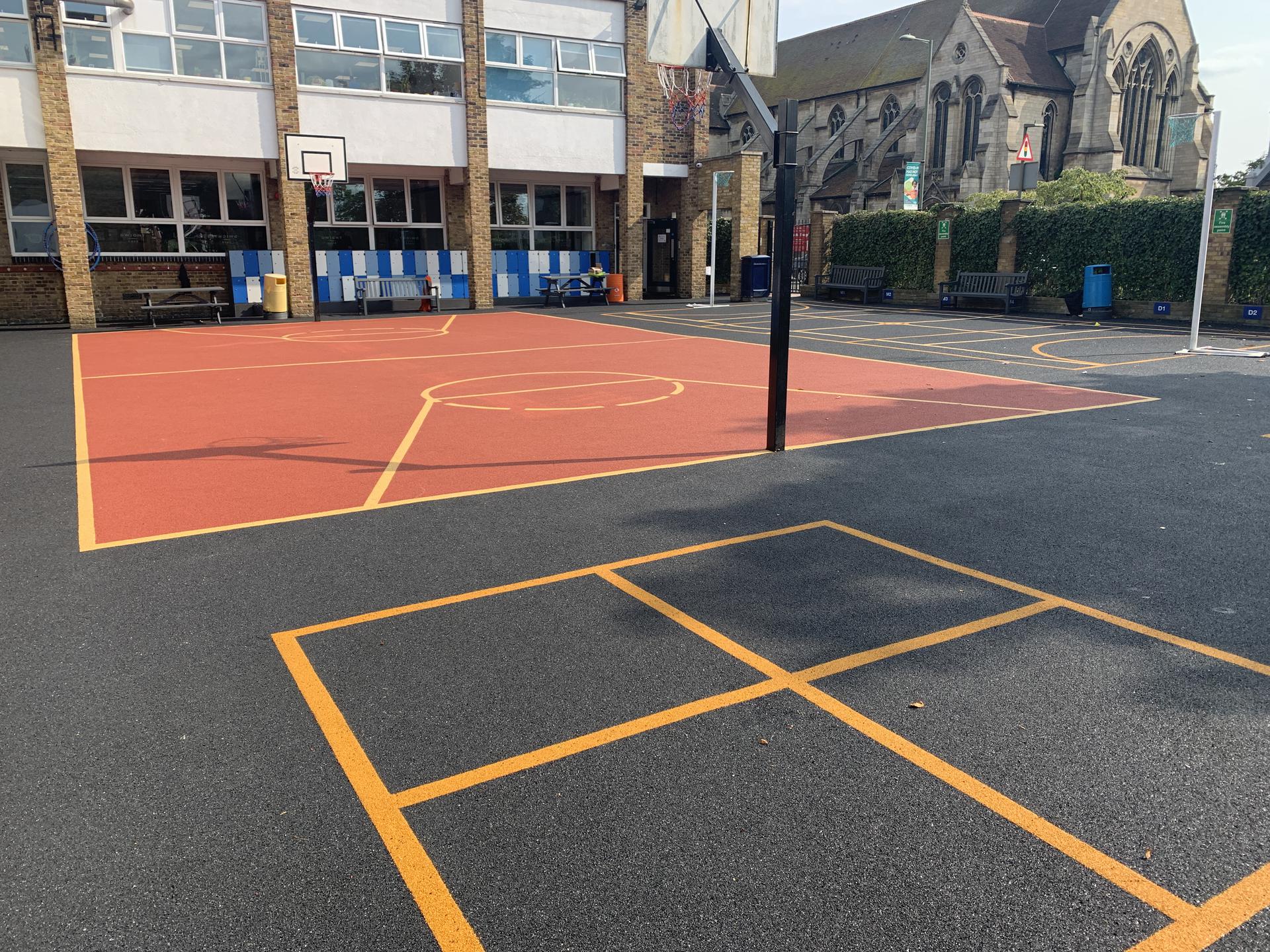 First photo - Mr Parkin greeting one of our students with an elbow bump.
Second photo - Deputy Mayor of Barnet, Councillor Lachhya Gurung visited the school to plant two trees to mark the start of our tree twinning project with Nepal.
Third photo - pictures of us enjoying our food across many year groups. The students take their packed lunch and sit around colour coded picnic mats enjoying their food together - it is a new normal!
Fourth photo - a picture of the resurfaced playground with new courts/lines added.