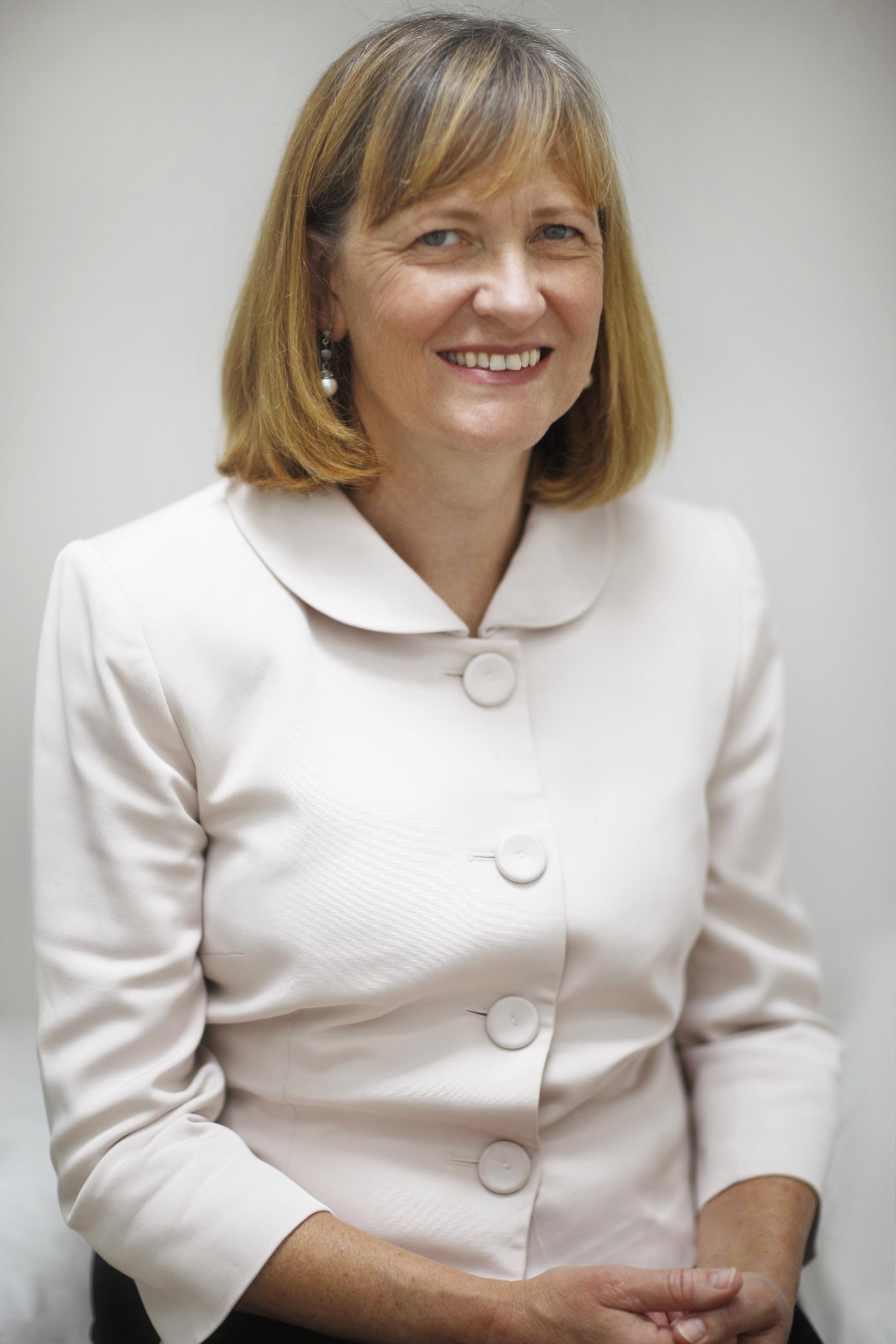 Welcome from the Head of School
At Dwight we value well-being for all of our community; staff, students of all ages and our families. Many of our students came dressed in the happy colour of yellow today to mark World Mental Health Day, and have been involved in activities to reinforce the importance of good mental health.
Student well-being is a hot topic at the moment. We are all concerned about the impact of the lockdown and the COVID-related restrictions on the social and emotional development of children.
In this context, I was very interested to read the recent research undertaken by the Australian Council of Educational Research on the relationship between the IB Primary Years Programme and student well-being. Read more...

Flu jabs
Several parents have asked about our annual flu jabs at Dwight. This year, our flu jab date is 7th December 2020. It is for Lower School students and M1 students under 12. They will take place in the afternoon. More details will be sent out closer to the date. If your child is older than 11 and you want them to get a flu jab, we suggest contacting your child's GP to arrange this.
Work experience
The COVID pandemic is certainly challenging us to be innovative and creative with many aspects of the school year. One such area is with the M5 work experience week. Usually, our M5 students would find a placement in the world of work that connects with a passion, area of interest or possible future career.
However, this academic year our work experience week will be a hybrid virtual and in-school event. The week (28th June - 2nd July 2021) will be held both at school and online, where students will have the chance to do some online work experience/courses as well as to listen to some inspiring speakers from various work backgrounds.
To bolster our offerings, we are seeking speakers from different industries and we would welcome Dwight parents in both the Upper and Lower schools to take part in this as a way to continue to inspire our M5 students. So if you or someone you know would like to participate, please send an email to asincheva@dwightlondon.org.
Student Leadership Roles in the Lower School
We are very pleased to announce that the 2020/21 elections for our new Student Ambassadors and House Captains have been completed and we can now introduce the successful students. Well done to all concerned and we are looking forward to an exciting year ahead!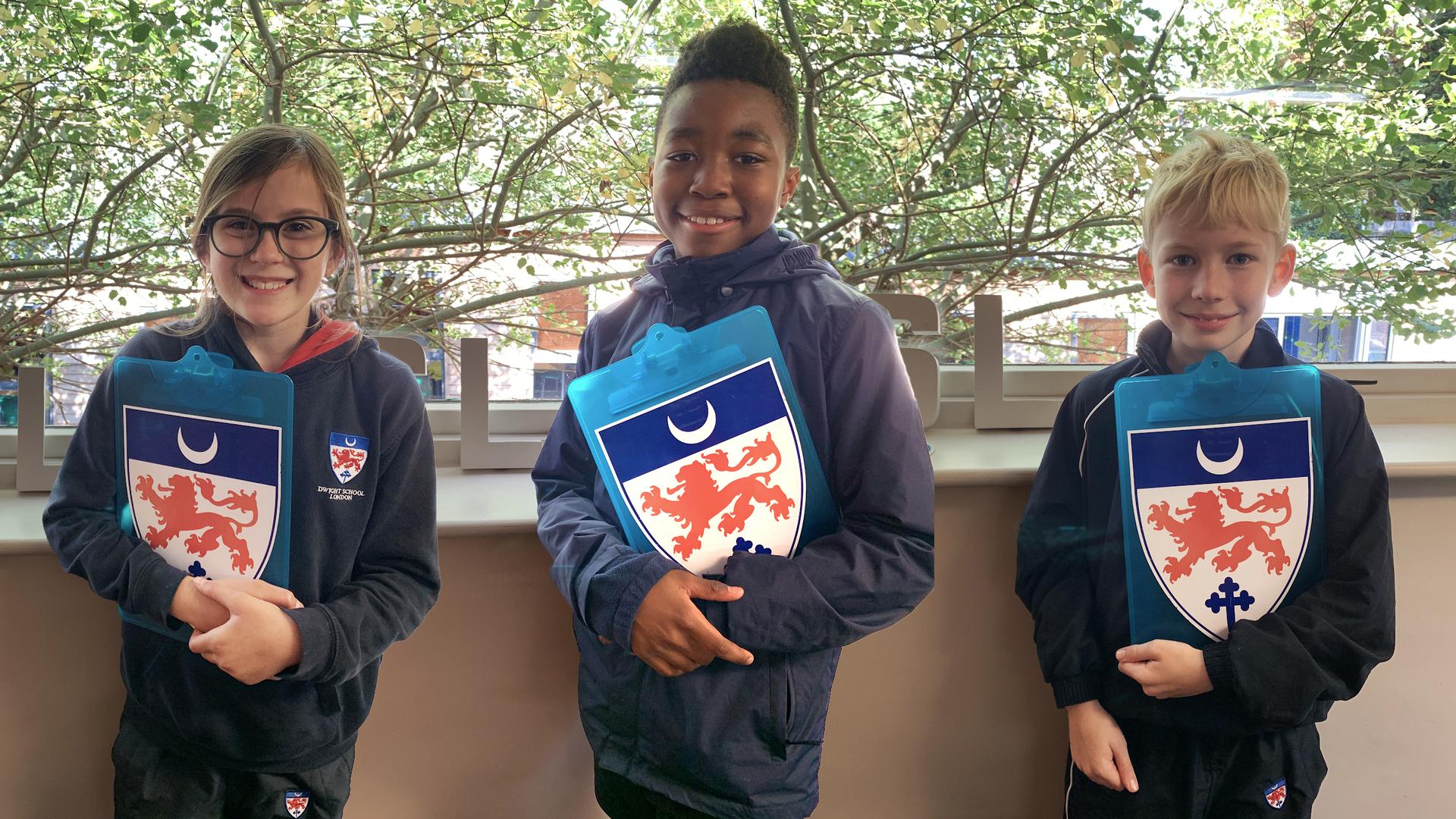 Our student ambassadors
Tess (Y6), David (Y6) and Elliot (Y6)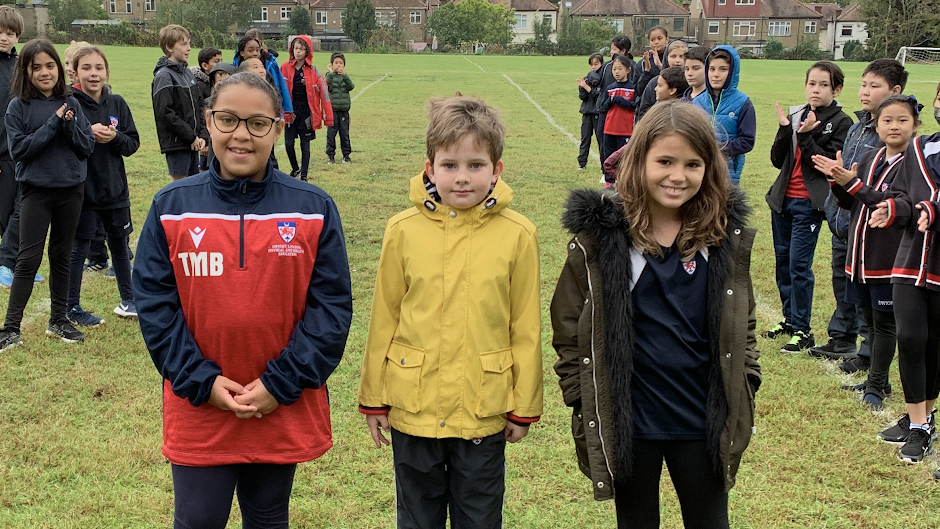 Artists' House Captains
Thea (Y6), Kade (Y5) and Lucia (Y5)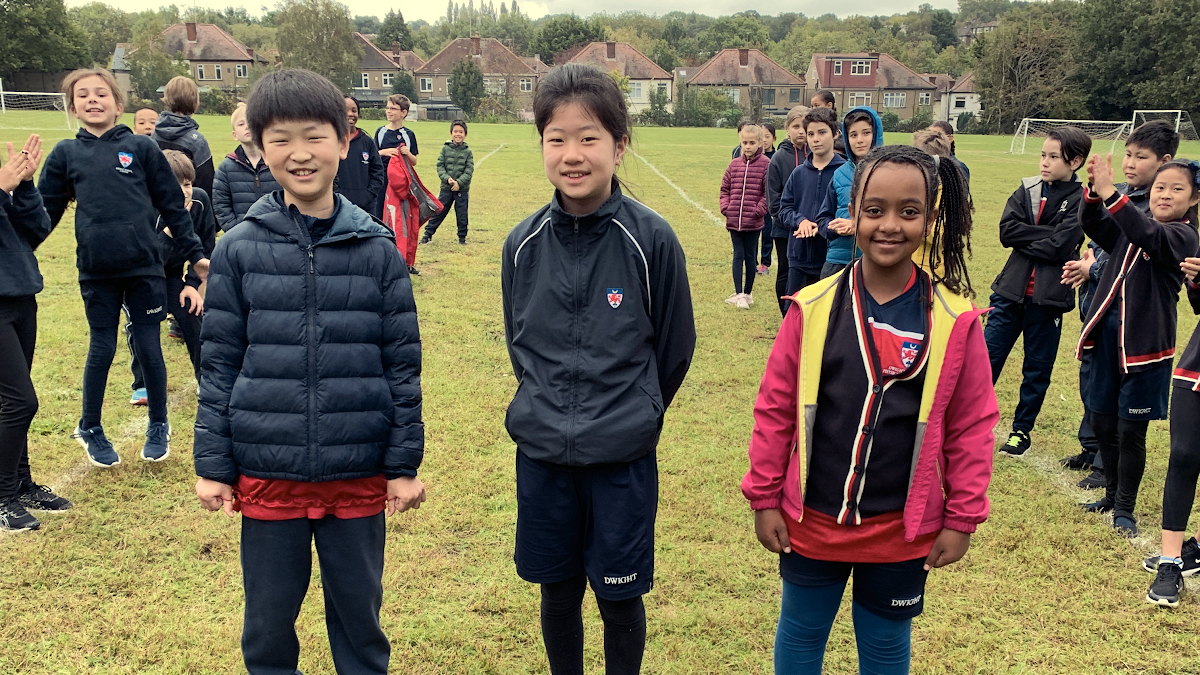 Visionaries' House Captains
Andrew (Y6), Mirai (Y6) and Aby (Y5)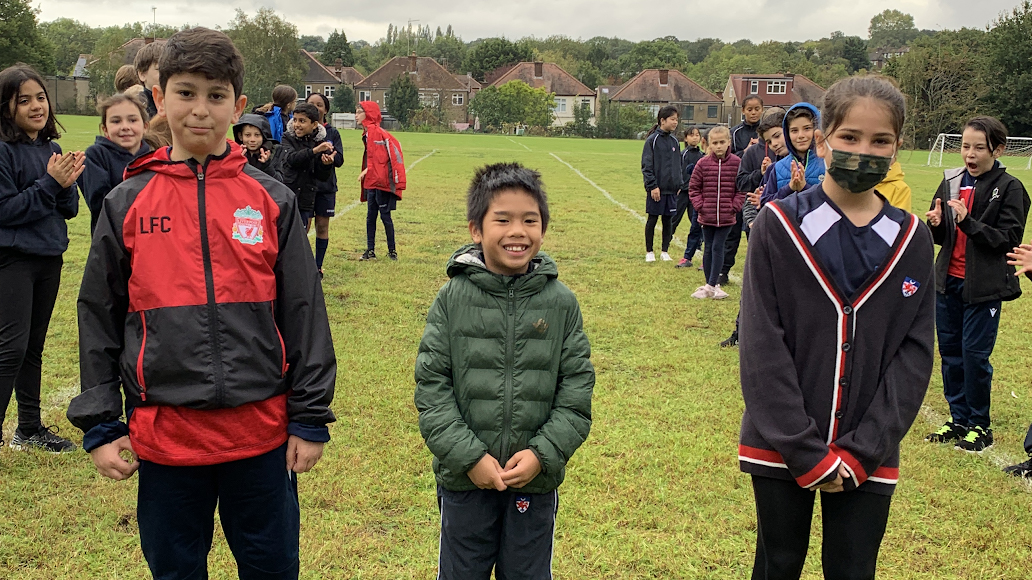 Pioneers' House Captains
Victor (Y6), Una (Y5) and Ayse (Y6)
National Biology Week
To bring their studies to life, the D2 biologists had the opportunity to virtually meet and question zoologists. Full story...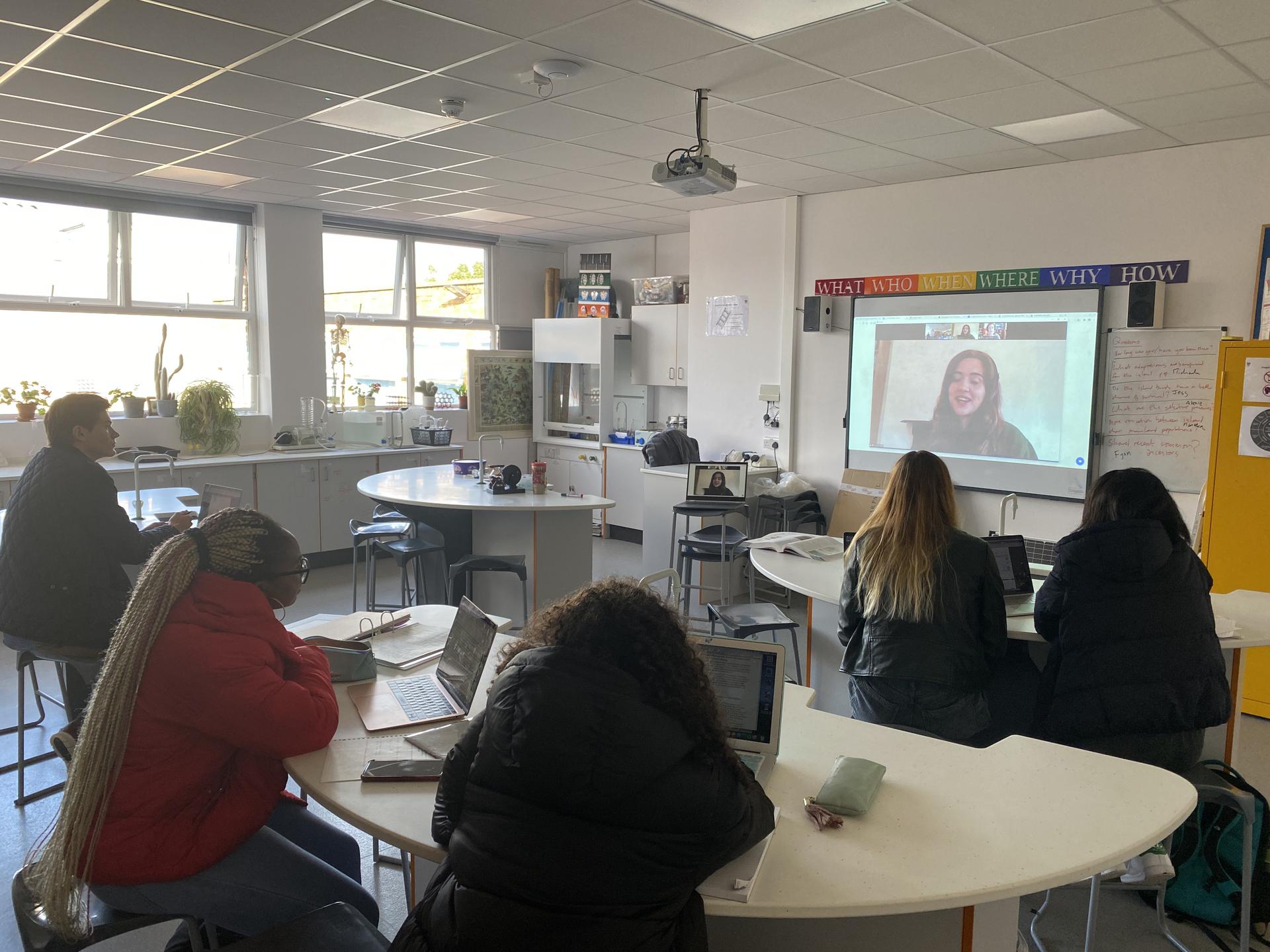 PHE kit
As the weather starts to become more inclement I wanted to remind you of the fact that students can bring their uniform to change into after a PHE lesson.
We will of course do our usual weather assessments and if it is not safe to do PHE outdoors we will revert to an alternate location. However, there will be times when students may get wet, damp or dirty and that is when school uniforms can be changed back into.
Students will either get changed back at school or in the changing rooms, all whilst in their bubbles and socially distanced.
What have we been learning about this week?
Following the children's interest at Forest School, we went on a walk to look for fairies. The children spotted a few fairies at Forest School and they painted a small wooden door for each one of them. We encouraged them to talk about their fairies (what they look like, what are their likes and dislikes, what they like to eat, etc.).
In the mark-making area, the children initiated an interesting game: to write lists of their friends' names. Using clipboards, books and paper, the children have been interested in making lists. They have also been encouraged to draw their fairies and write their names.
In the maths area, the children have been invited to count and recognise numbers. Our provocations included using the abacus, number lines and loose parts (shells, stones, conkers) to count.
In the art area, the children have been invited to make portraits using the photographs they have taken of their friends. They were inspired by Vincent Van Gogh's portraits.
In the construction area, the children have been interested in building cities, houses and buildings.
NOTICE
As part of our Unit of Inquiry (Unique Me), we will talk about children's names and identities. Could you please send us an email explaining why you chose your child's names? (jlopes@dwightlondon.org / stomlin@dwightlondon.org) Thank you very much!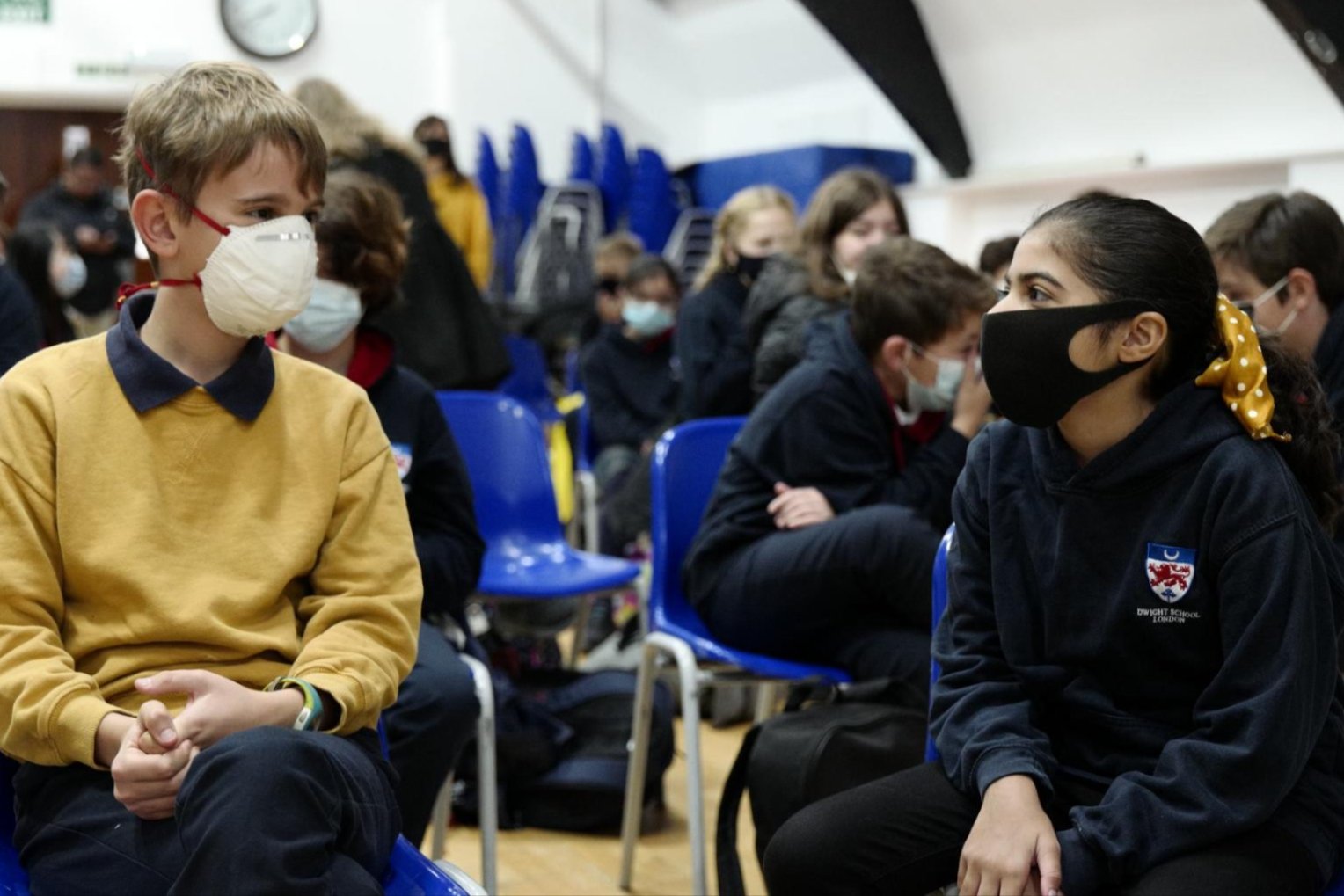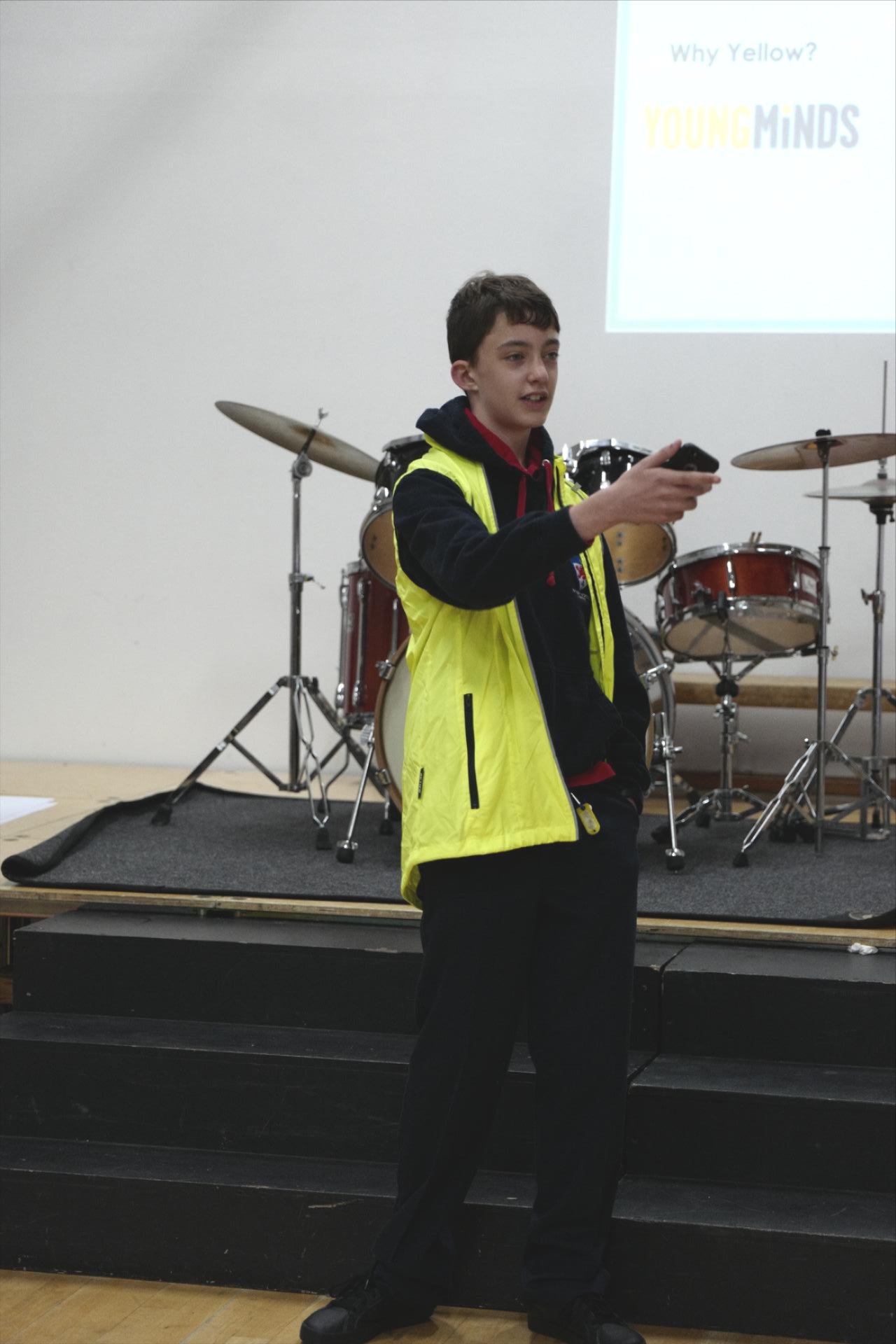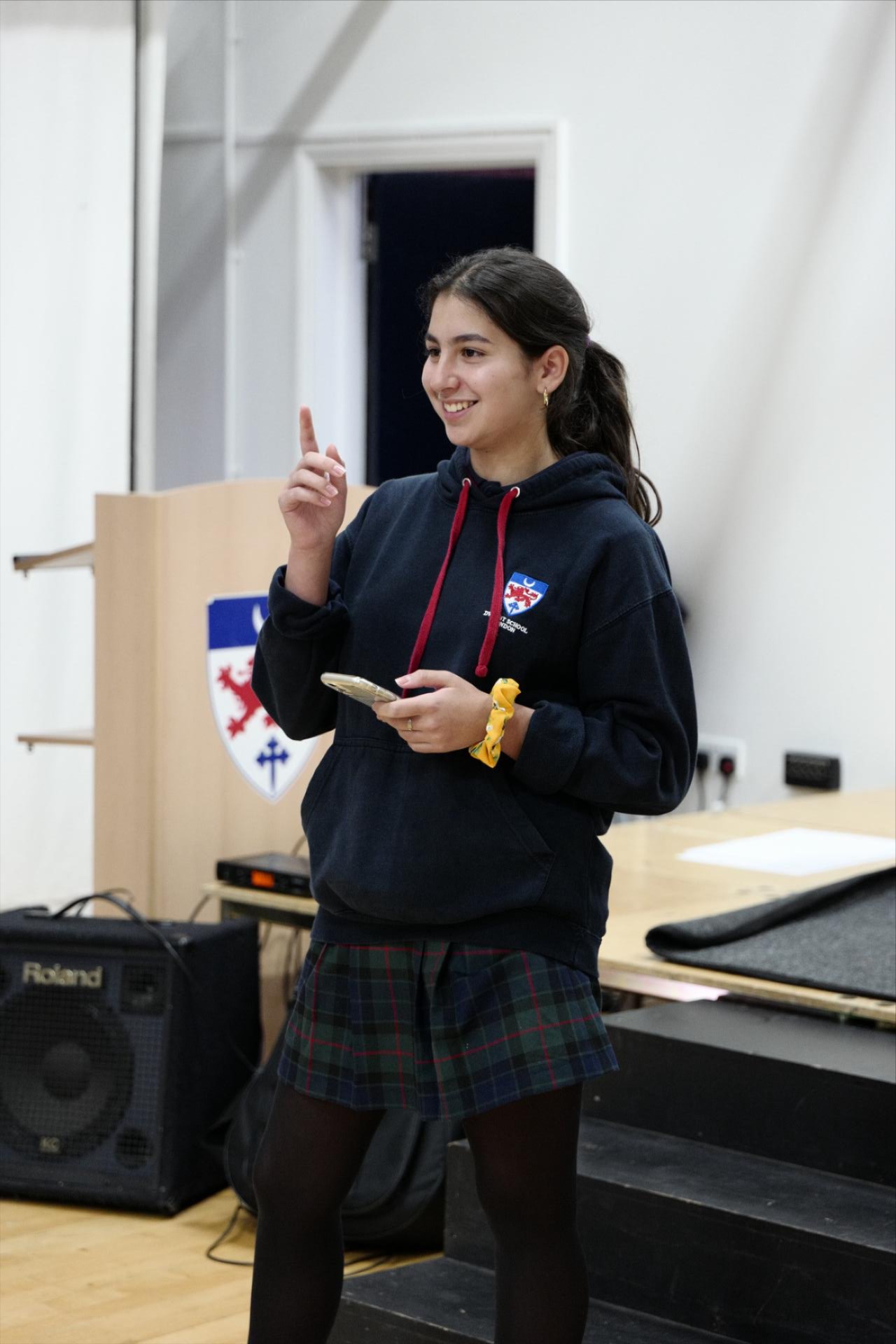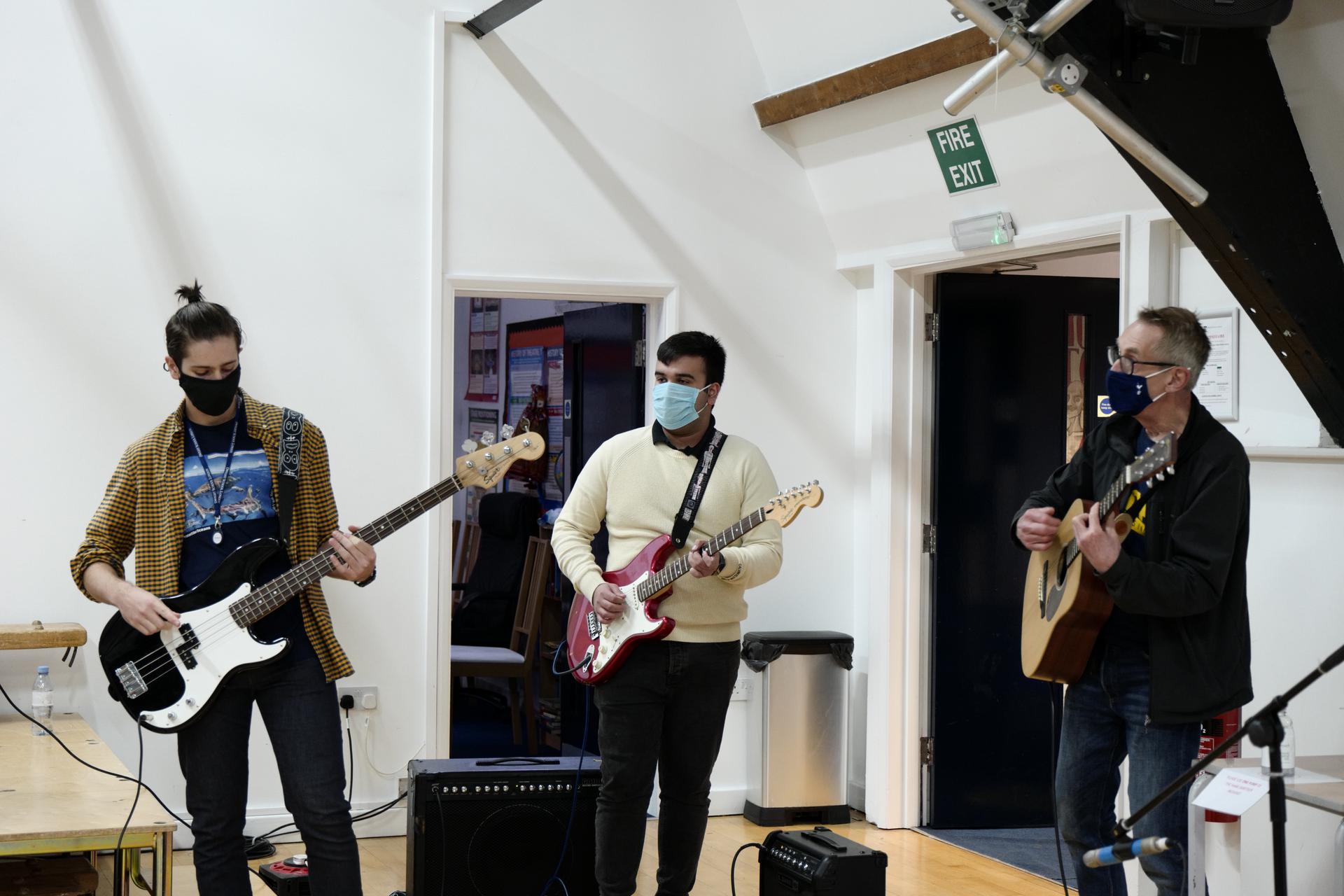 Hello Yellow!
During a year that has been particularly tough for many people, our students celebrated the importance of mental wellbeing by dressing in cheerful yellow for the Hello Yellow campaign. Some of the talented musicians in the Upper School ended the Upper School assembly with 'Yellow' by Coldplay - watch it here.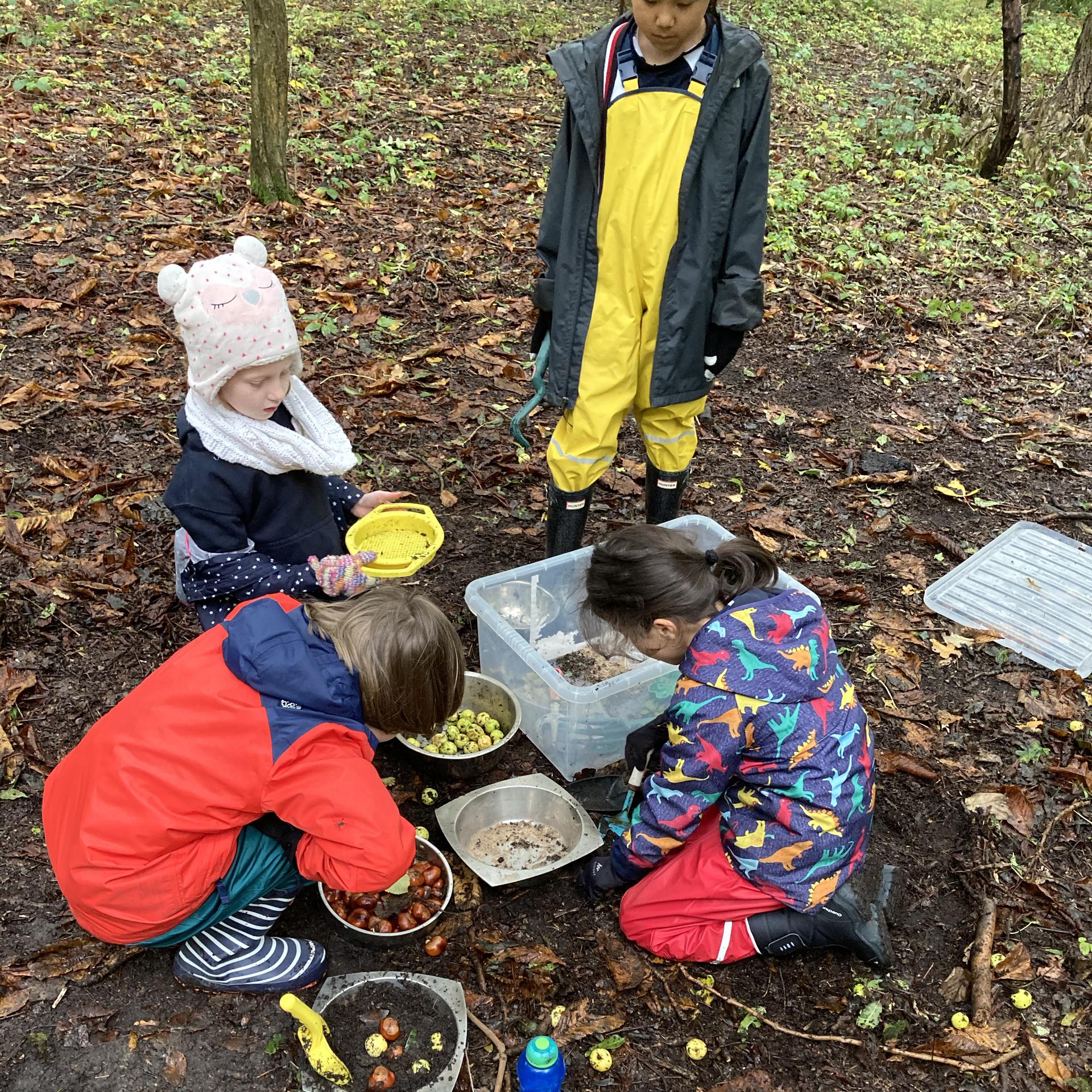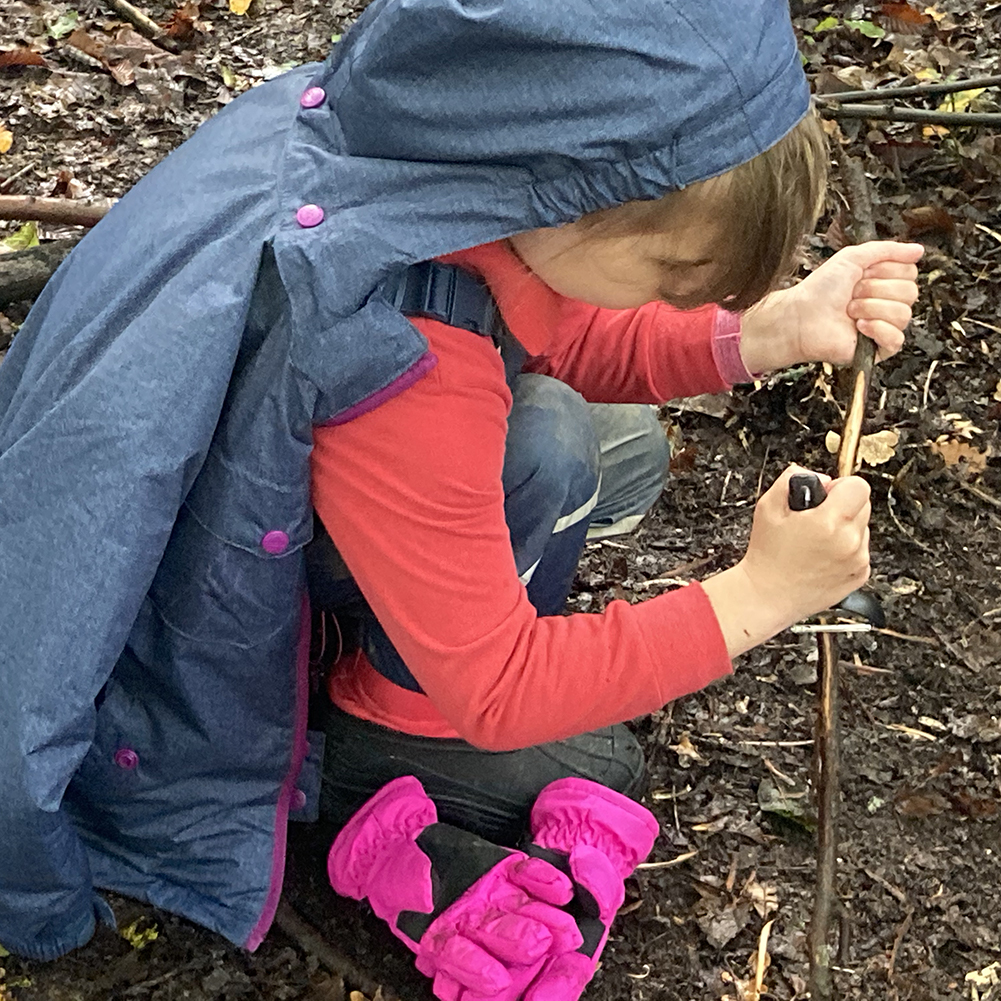 Forest School fun
At Forest School many of the children showed an interest in making bows and arrows which involved finding the perfect, curved stick and checking its flexibility. They then attached a string, ensuring that there was enough tension to be able to fire an arrow.
There was a big interest in whittling with both sheath knives and vegetable peelers (pictured right). The heavy rain had knocked many crab apples from the tree and the children wasted no time in using them to enhance their mud-kitchen role play (pictured left).
Please ensure your child has the correct clothing for the session. We still learn outside, rain or shine, so it is important to be protected from the elements.
For more pictures like this, follow our Forest School instagram account @dwight_london_forest_school.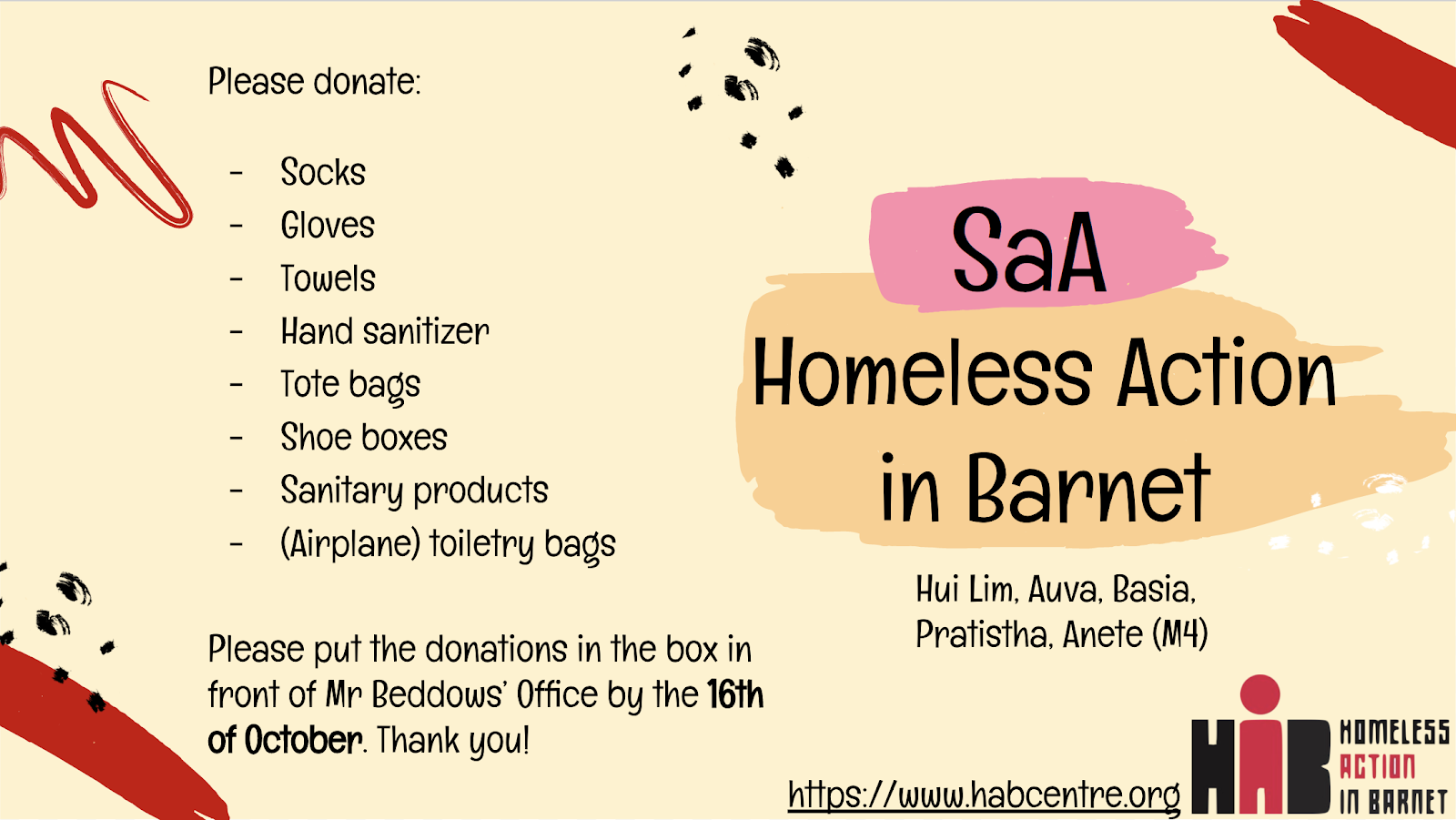 Action from our students
Some of our M4 students are making a fantastic contribution to their community by gaining much-needed resources for a homeless charity in Barnet. Only one week left to make a donation!