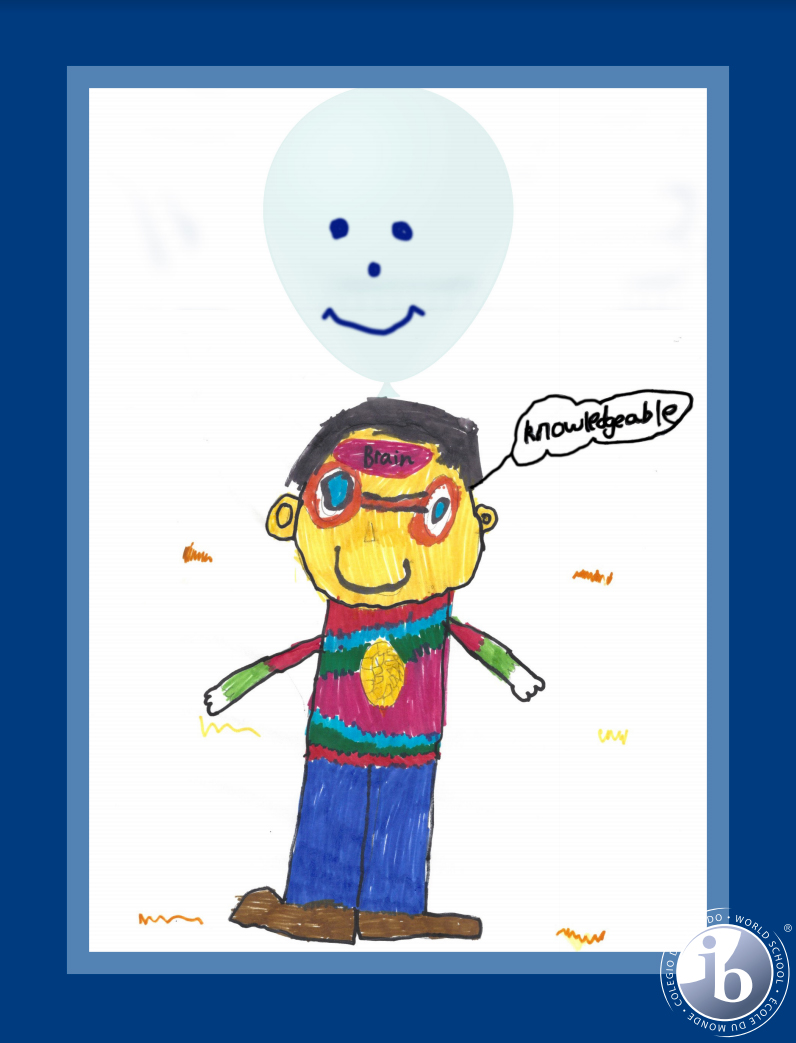 Welcome from the Head of School
On the wall in my office I have a display of Learner Profile postcards, designed by Dwight students in 2016. I think my favourite is the one on the left, Knowledgeable, designed by Raghveer in Year 3. Unfortunately the full impact of the winning entry is lost in the postcard, as the original artwork contained an inflatable balloon which emerged from the head of the knowledgeable learner.
This particularly appealed to me as it recognised that gaining knowledge can be fun as well as mind-expanding. As a Theory of Knowledge teacher, I understand that knowledge is more than information. Knowledge is information, skills and experiences that are meaningful and useful, and provides the building blocks for understanding and invention... Read more >

Friday 4th December
Upper School families should have received a letter about the upcoming report cards which will be live on ManageBac after 4pm on Friday, December 4th. Please refer to the letter for more information.
Monday 7th December
Flu vaccines for M1 students
Tuesday 8th December
Development Tuesday, 2:45pm dismissal for all students
D2 solo plays (virtual) from 6pm
Friday 11th December
Last day of this term, noon dismissal for both the Lower and Upper School.
Contributions to our parties!
We are gearing up for the party season. We have already put up our tree in the Lodge and we will be adding 2 more trees and inviting students to make decorations for them, if they wish.
We will also be hosting class parties in the latter part of the last week of term and it will be a bit different to previous years as we can't combine bubbles or share food . So if you do want to contribute, please send in party food that is both shop purchased and sealed, next week. We will quarantine the food and then the class teachers will share the food out during the class party.
EAL lessons for parents
Usually at this time of year we start arranging EAL classes for our parents. I'm pleased to say that we plan to do so again in the new year, although it will all take place virtually on this occasion. Please pass on this good news to any families that are interested in improving their English as a foreign language.
Tree twinning
We are proud to announce that we are following in the steps of our Upper School colleagues by making the world a better and greener place. Next Friday, December 4th, we will be planting 100 trees as part of our tree twinning commitment linked with the people of Nepal. Years 1, 2 and 4 will be joining Miss Tomlin as we plant trees in and around the local area. We hope to show you some photos next week.
Chessmania
This week saw the house teams do battle in the much loved and highly popular annual House Competition, Chessmania. Students did battle across a socially distanced table and within their bubbles, to see who would come out victorious with the exclamation of 'checkmate'.
It was wonderful to see many of the Learner Profile traits in action during this tournament: students were caring when encouraging others or in the face of defeat, principled in not getting advice or guidance from outside influences (including self proclaimed chess master Mr Waddington) and thinkers as students strategies and mused on their next steps that would lead to victory.
Next week we will have the finals of Chessmania and these are shaping up as follows:
M1 - M3
Esteban Borda v Josh Hood
M4 - 5
Will Hyndman v Mduduzi Ndlovu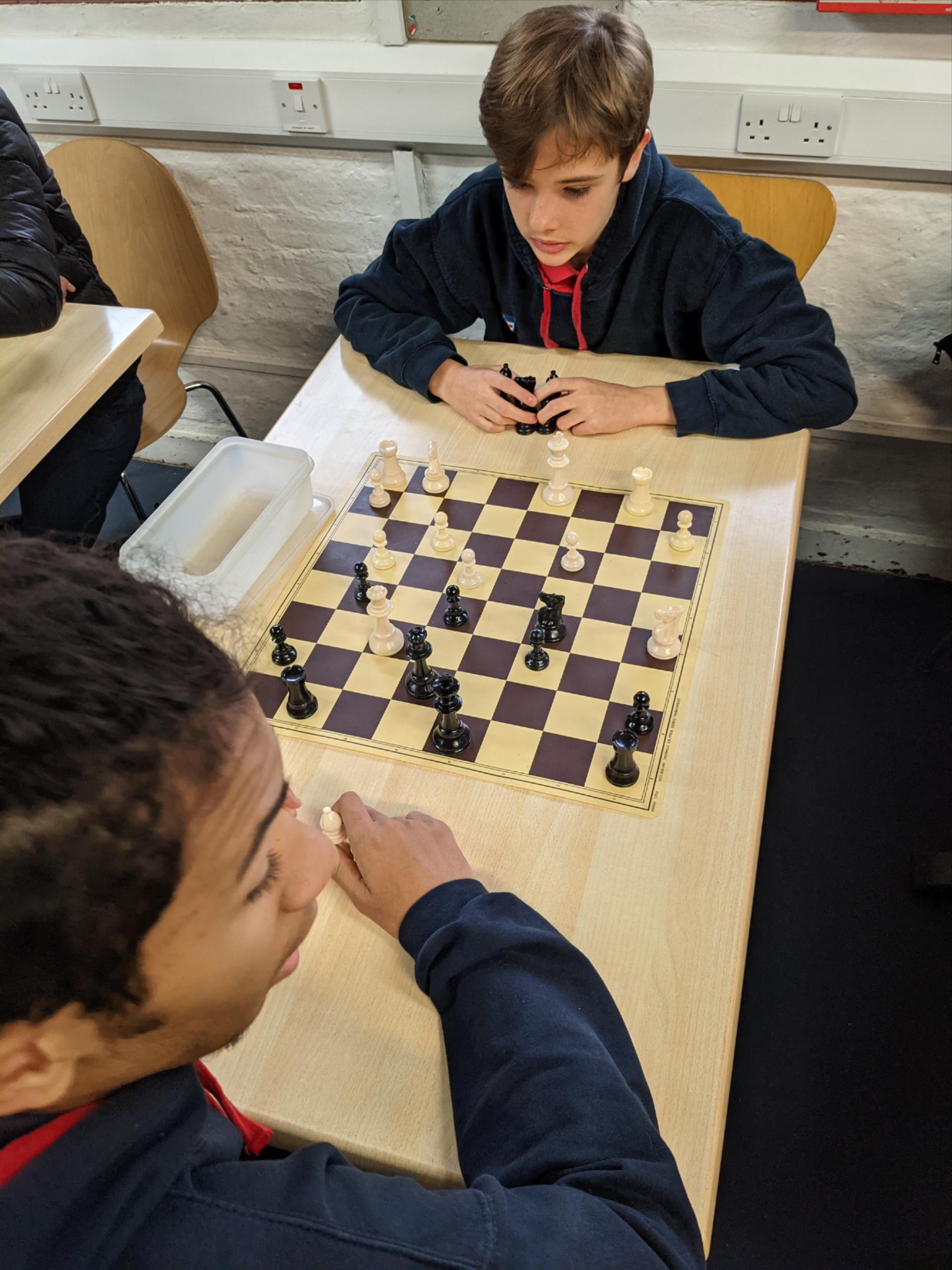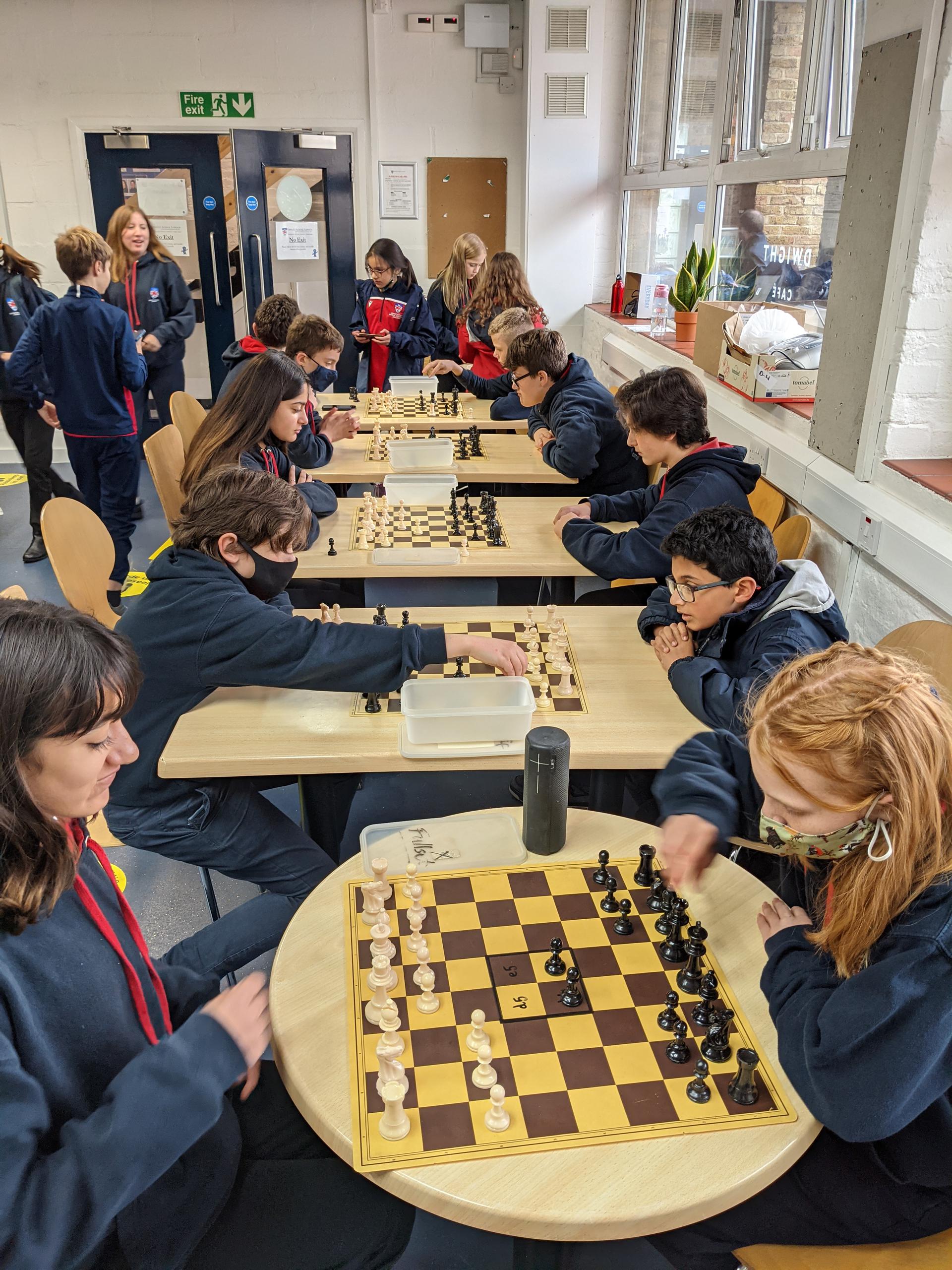 Holiday lunch
We have been delighted to see many students taking advantage of the hot and nutritious lunches provided each day at the Spahn Cafe. As we approach the winter break we wanted to point out a special lunch to be served on Thursday, 10th December. This will be a Christmas themed lunch and the menu items can be viewed here.
Enrichment opportunities
This week, you could win a 100% scholarship to Oxbridge summer courses, or join a lecture from Yale Professor, Seyla Benhabib, on Human Rights and the end of 1951 Refugee Convention.
Dwight School Merchandise - your thoughts?
We are thinking of setting up an online shop selling Dwight School merchandise (e.g. hoodies, t-shirts, bags, hats, water bottles, coffee mugs, stationery, umbrellas, sports equipment) and would like to gauge the interest of our school community. This has been a success in Dwight New York, and Dwight Dubai are also trialing it. We would be grateful if you could please complete this quick form to tell us your thoughts.
Work experience
The COVID-19 pandemic is certainly challenging us to be innovative and creative with many aspects of the school year. One such area is with the M5 work experience week. Usually, our M5 students would find a placement in the world of work that connects with a passion, area of interest or possible future career. However, this academic year, our work experience week will be a hybrid virtual and in-school event.
The week (28th June - 2nd July 2021) will be held both at school and online where students will have the chance to do some online work experience/courses as well as to listen to some inspiring speakers from various work backgrounds. To bolster our offerings, we are seeking speakers from different industries and we would welcome Dwight parents in both the Upper and Lower schools to take part in this as a way to continue to inspire our M5 students. So if you or someone you know would like to participate, please send an email to asincheva@dwightlondon.org.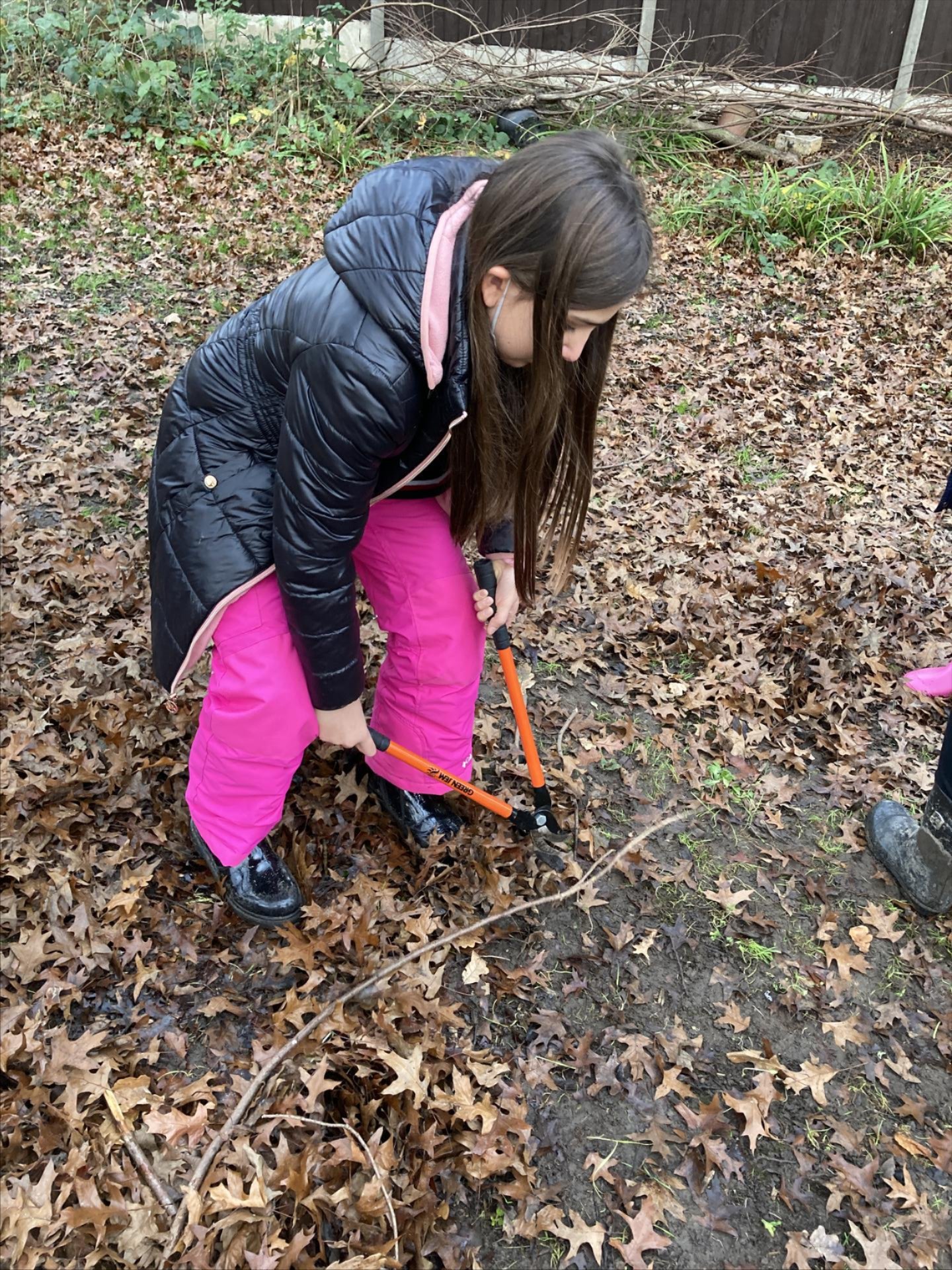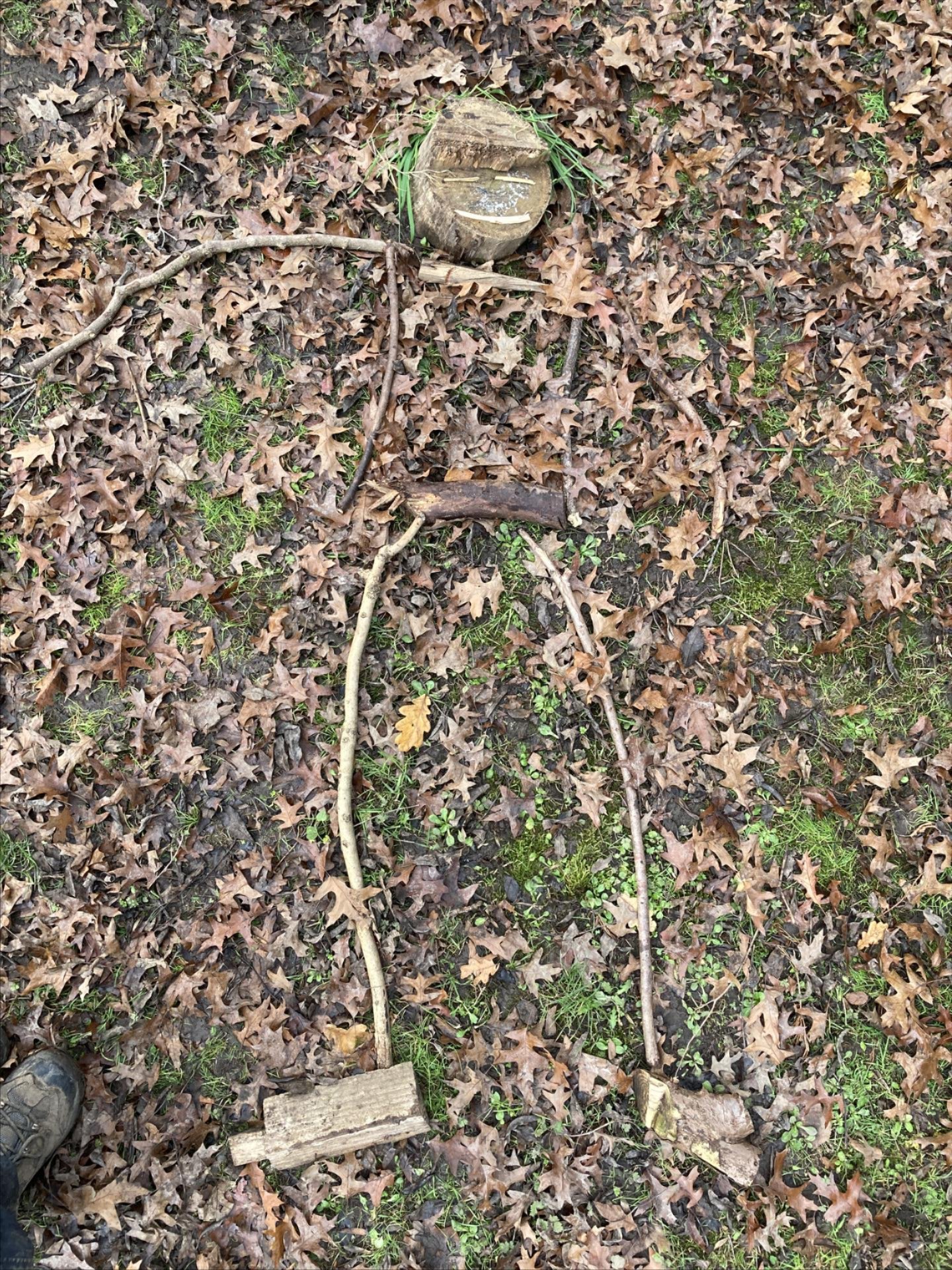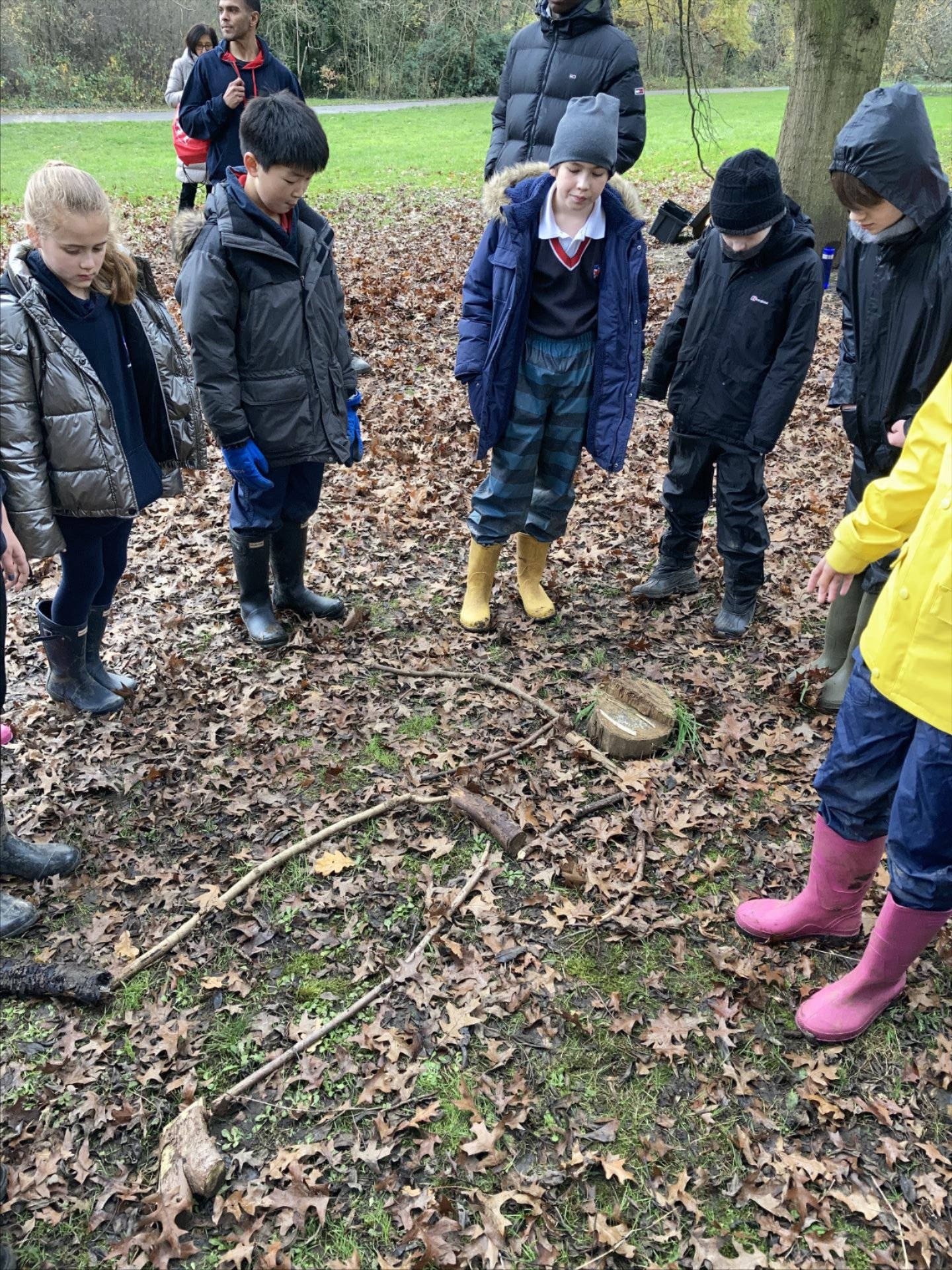 At Forest School this week, we were joined by a student from M5 who has a keen interest in outdoor activities so he was able to support the Year 6 session. Following their Unit of Inquiry about 'Bodies' the students worked in smaller groups to make a model of a body using natural materials and they had to try and accurately measure sticks and cut them to the required length using the loppers. They were very creative when choosing the right materials.
The other classes have continued to enjoy our local green spaces with tree climbing, squelching in mud, and whittling still popular choices of activity. The Woodland Ambassadors met for the second time and learnt how to use the sheath knife to cut cord and how to tie a clove hitch. They will now be able to assist in their class sessions and teach the other students their new skill.


Add noreply@dwightlondon.myenotice.com to your address book to stop emails going to spam