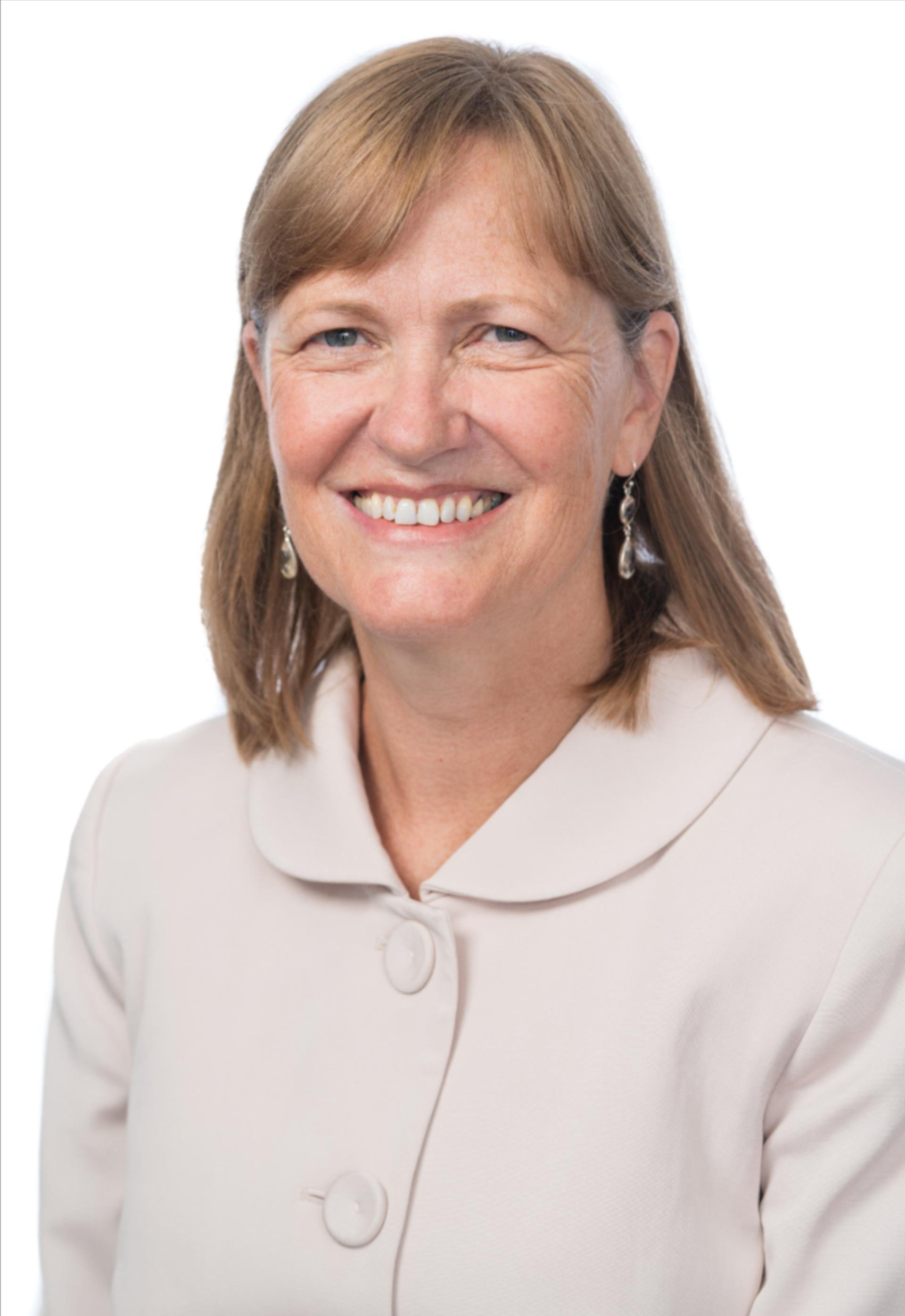 Welcome from the Head of School
Whilst we were enjoying our winter break, Dwight School London achieved a significant milestone: 25 years as an International Baccalaureate World School.
Currently there are 130 IB World Schools in the UK, but when we made the visionary decision to start the IB Diploma in 1995, we joined a small group of 14 other schools offering the Diploma Programme in the UK. As the school grew with the IB programmes and established ourselves as an international school, we gained accreditation for other IB programmes; the Middle Years Programme in 2003 and the Primary Years Programme in 2004.
Currently, Dwight School London is one of only 6 schools in the UK that provide a continuum for IB programmes for children for the duration of their education, from kindergarten to graduation. To become and
remain an IB school you must undergo a rigorous accreditation and evaluation process and we are thrilled to have had this honour for 25 years.
The IB's vision is to foster open and enlightened minds through its educational programmes. Each programme is tailored to equip students with the skills they need throughout life and encourages lifelong learning beyond their school years. Being an IB school is in Dwight's DNA and we are proud to have provided an IB education for our families for 25 years and I look forward to celebrating this milestone with our school community once we are able to meet together, face-to-face, again.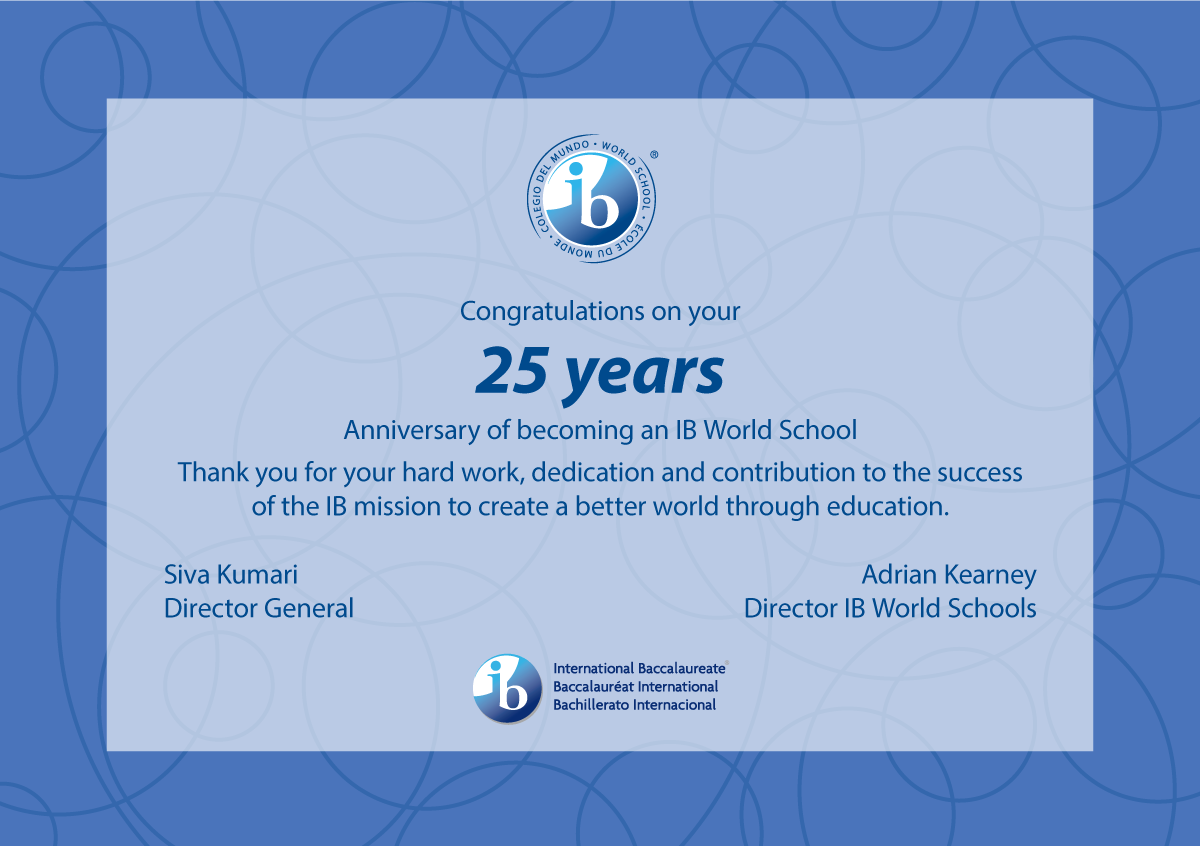 Q&A session for distance learning
We are once again using the GAFE (Google Applications For Education) to support our learning in the Lower School during the third lockdown. This includes Google Mail, Google Classroom and Google Meets. If you would like any support or need to refresh your memory on how these work, Mr Rehman and Mr Parkin will be hosting a Q&A session for parents on Monday, 11th January from 2-2:30pm. Alternatively, if you would like to email either of us with some questions, please fire away.
PYP Exhibition for Y6 parents
It is that time of year again when our Year 6 students focus on what their PYP Exhibition will look like! Over the next few weeks, Mr Spoore will be introducing the Year 6 students to various aspects of the Exhibition that will conclude in late March (hopefully when we are all back at school). To help you support your child with this exciting challenge, Mr Spoore and Mrs Gupta will be hosting a PYP Exhibition meeting specifically for our Year 6 parents on Tuesday, 12th January from 9-9:30am.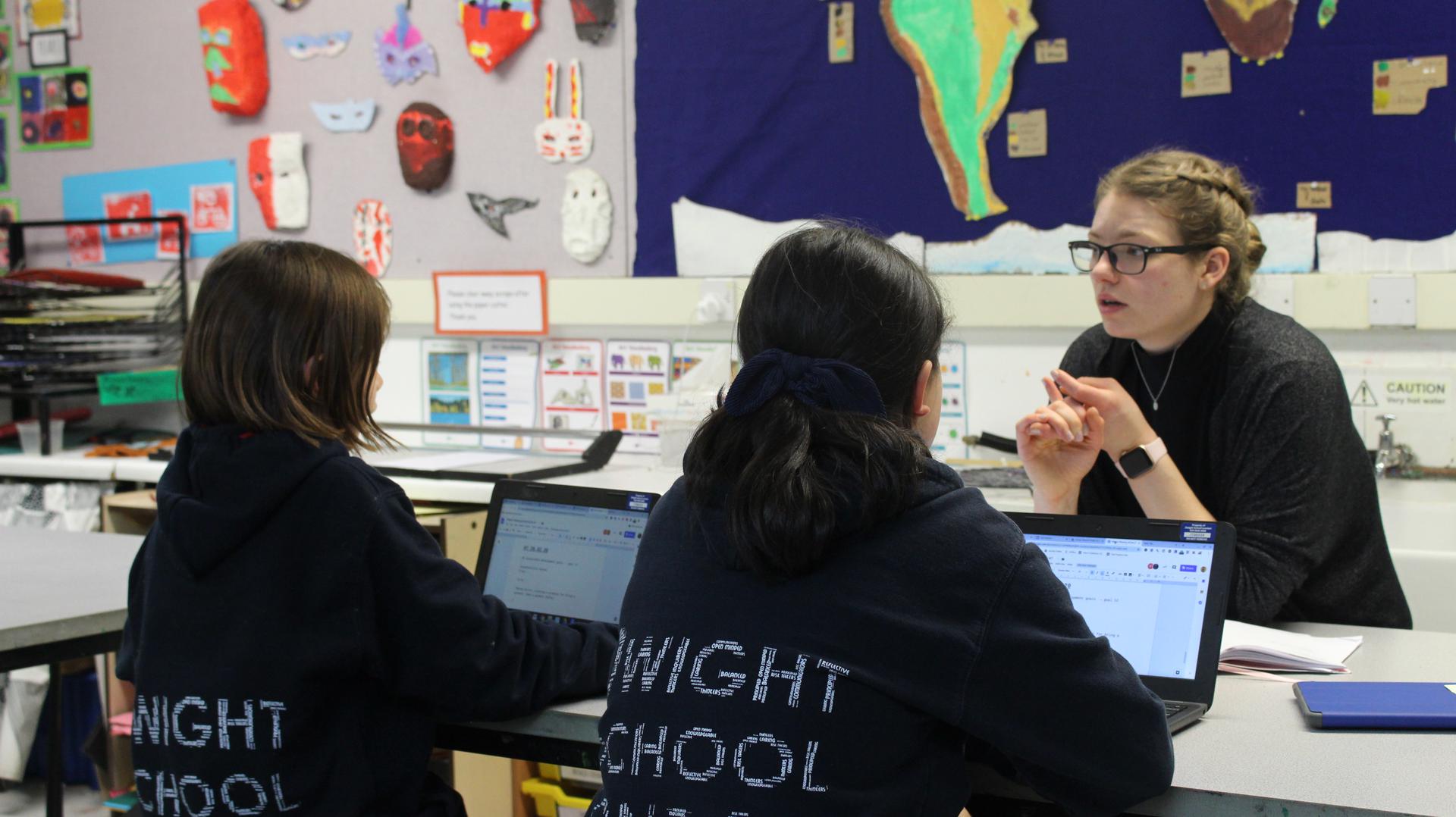 Mentor helping two Year 6s with their Exhibition project last year

Transitions
As the calendar flips over, we begin to forecast for the next academic year. This includes a lot of planning and preparation behind the scenes, as well as talking to students and parents from a range of year groups about subject choices and life after Dwight. These are all done very strategically so that our student voice comes through clearly and so that we are set up for success at the next stage of learning or for a particular event.
Over the coming weeks, we have a few evening events to shine a spotlight on this pivotal time in the school year and I wanted to share them with you now for reference. Obviously, these dates do not apply to all year groups but it can be a chance to preview what could be coming next for you and your child.
M3 Options Evening
On Tuesday, 19th January from 6pm, M3 students and parents are invited to attend an information session led by Ms Sidoli about subject choices for M4 and M5. During this event, we will hear from subject leaders about what each subject entails at the M4 and M5 level.
Enrichment opportunities
As always, Ms Delgado has collated some exciting opportunities for the week - like the national 'Life in the Age of Lockdown' photographic competition. How do you think history will remember 2020/21? Send in a photo to answer this question for a chance to get your Spark of Genius recognised!
Options for the Diploma Programme
On Tuesday, 12th January from 6pm, M5 students and parents will be given information about the Diploma Program and what subjects they can choose to study at this stage of their learning.
This evening will include soundbites from key subject leaders so that students and their families can learn more about what subject content will look like at the DP level.
Following this event, students will have short taster sessions with certain subjects and then individual meetings with Mr Bowry, all with the intention of giving as much guidance as possible before making these important decisions.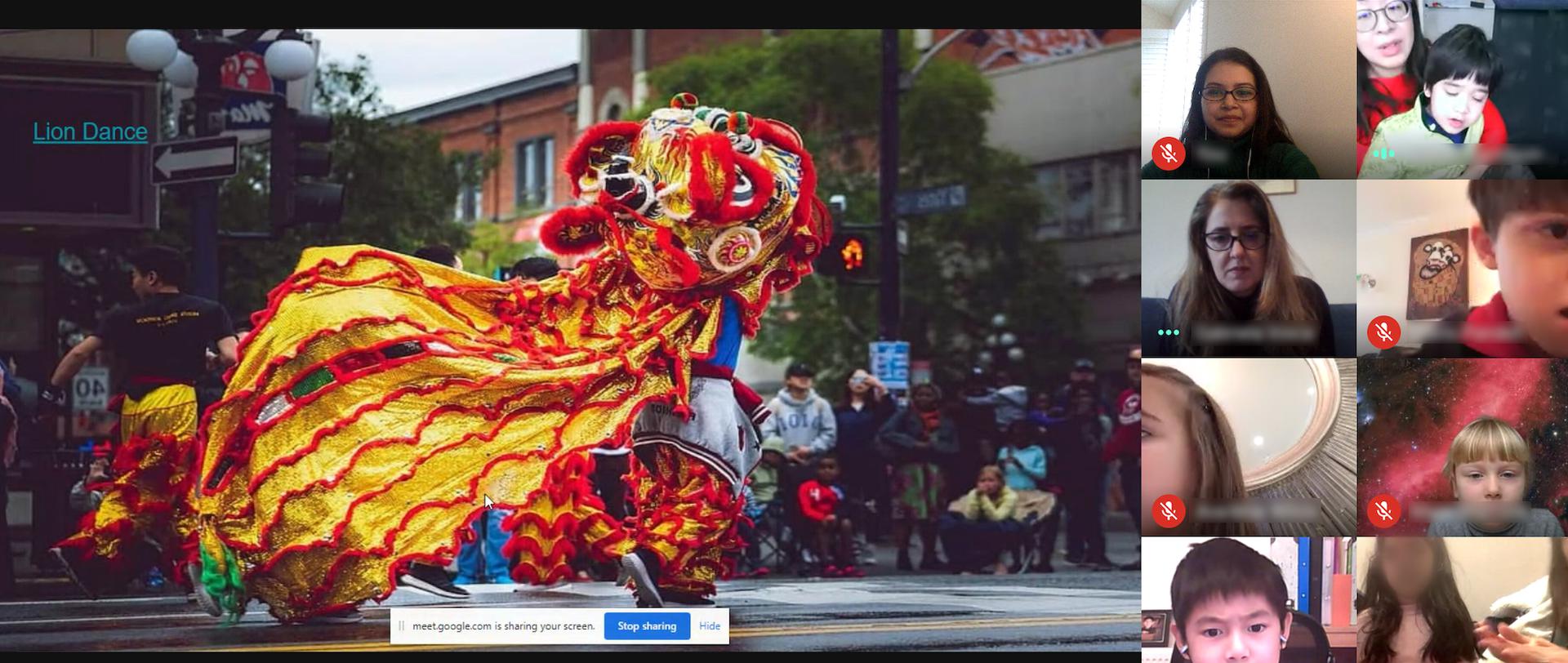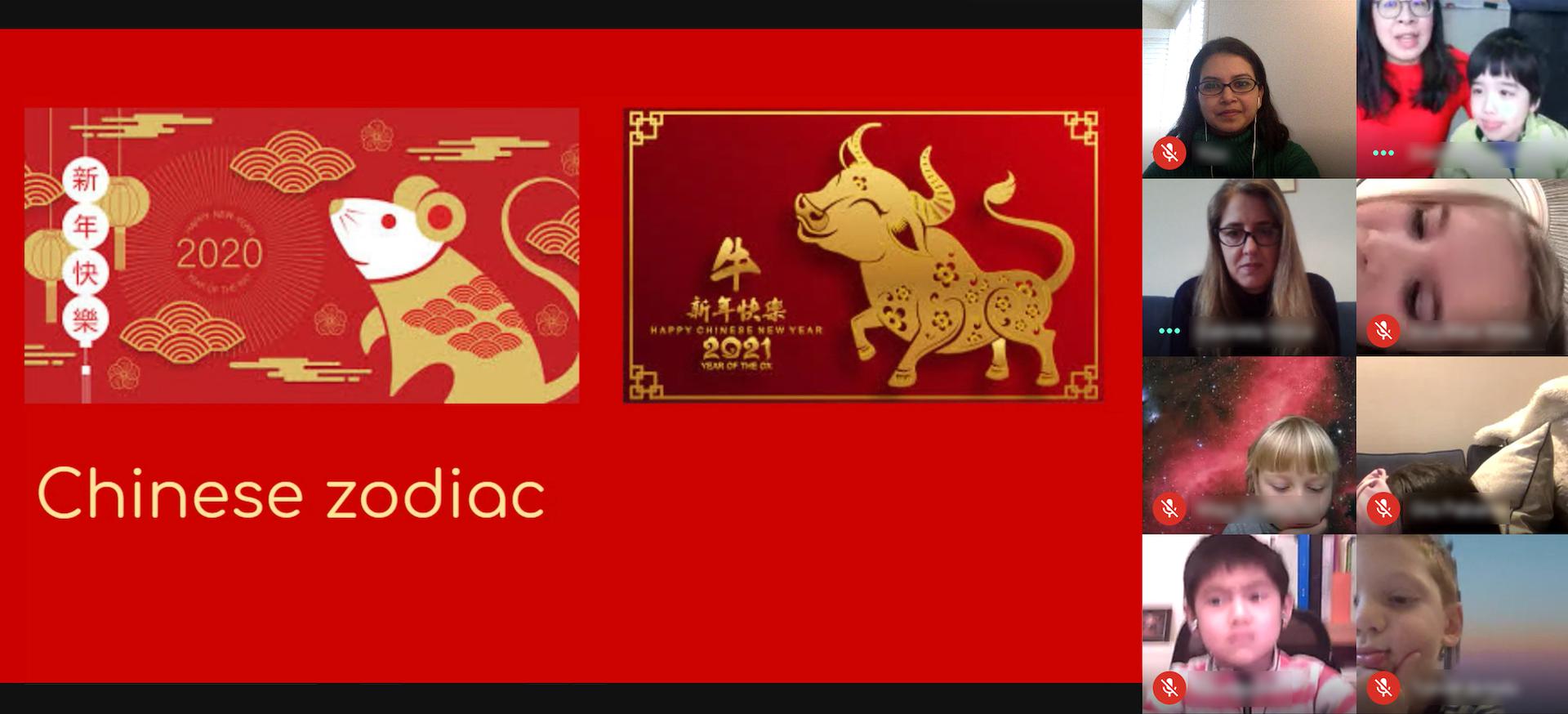 Distance learning begins...
Learning can take place in a variety of ways. This Friday, one of our parents was a guest speaker for Year 1/2. As part of our Unit of Inquiry on 'celebrations', she shared information about the upcoming Chinese New Year. It is wonderful to see the close-knit community of Dwight and how we all work hand-in-hand to provide the authentic learning experience that our students deserve, even under challenging circumstances.


Add noreply@dwightlondon.myenotice.com to your address book to stop emails going to spam