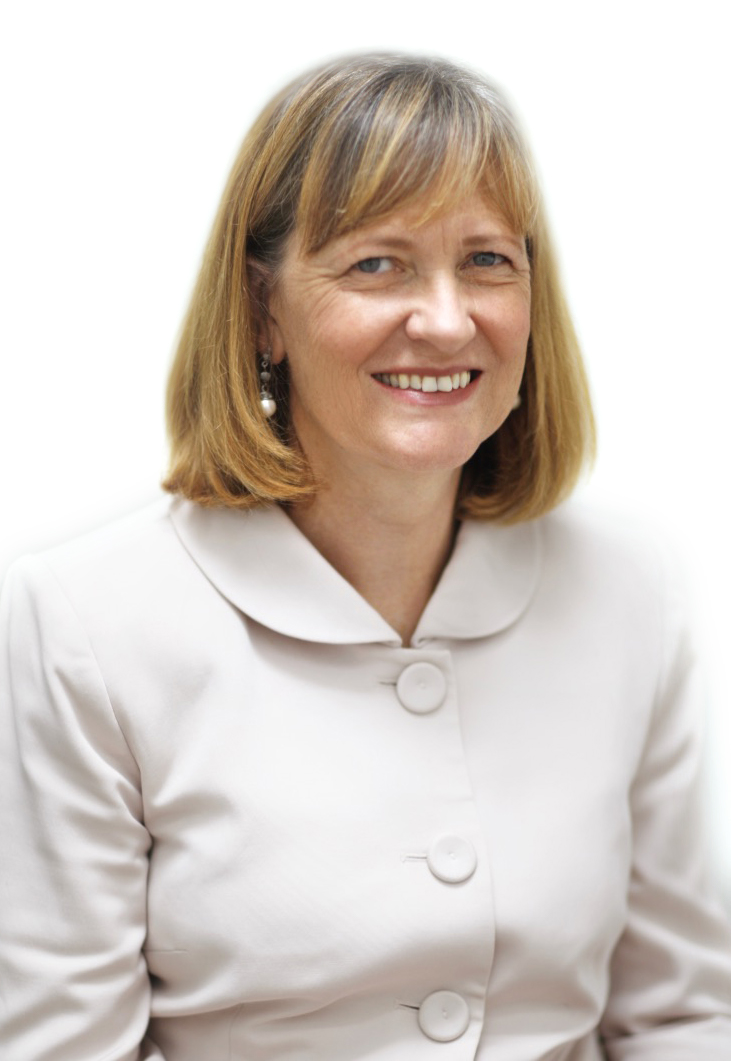 Welcome from the Head of School
I am excited and delighted to introduce you to a new member of staff, Alesha Dublin, who will start work at Dwight on Monday as our Nursery Manager. Alesha's appointment is the first step in our journey to extend our nursery provision, so that from September we will be able to offer year-round, extended-hours nursery provision for children from two years old.
Our current, fantastic, Early Years team led by Sara Tomlin will continue to run our kindergarten programme for the rest of this academic year and will oversee our Reception programme from September.
Alesha joins us from Brighton College Dubai, which has close links with our sister school, Dwight Dubai. She has many years of experience in Early Years provision and is very excited... Full story >

Remote learning
We hope that the second week of remote learning has progressed smoothly for all, and you are seeing your children fully engaged and immersed in different activities across a broad range of subjects. At the end of next week, you will receive an anonymous Google Form survey to give us feedback on our remote learning offerings. Your reflective comments will serve to strengthen our remote learning programme even more and any celebrations will be shared with the relevant divisions and staff teams.
Curriculum Overviews
Each term, we share an overview of the many learning activities that are planned for the term ahead. This term is no exception and we are proud to share the link to the planning for each class, even when we are impacted by a lockdown!
These are called our Curriculum Overviews. In them, you will see planning for the Units of Inquiry, language features, mathematical concepts, and activities across the Arts. In Year 6, it also includes preparation for the PYP Exhibition and its connections across other areas of the curriculum.

Online learning updates
We have been online now for two weeks and we have been really impressed with the smooth way that our students have moved onto our distance learning programme.
As a school we will continue to monitor how the programme is developing. For example, we think it is important for students to try to arrange time away from the screen. Why not try some of our Forest School activity suggestions, like Miss Tomlin's 'Outdoor Selfie Challenge'?
In the first few days, all classes re-established their essential agreements (a list of rules) that include:
Keeping your camera on
Avoiding eating during lessons
Accessing chat rooms with teacher's permission
Being a responsible IT user
Use your Gmail account for Google Meets
Avoiding novelty backgrounds
Thank you for supporting us during these lockdown times.
Super Sam takes Action!
During these difficult times for our community and the country, it was delightful to read that young Sam spent some time supporting those families less fortunate than ourselves by helping to deliver food parcels for families in need. Sam is in our Year 1/2 class. He really is reflecting the IB mantra of making the world a better place. Great job Sam!
Vaccination Updates
Please be advised that all school-based immunisation programmes are currently on hold across the country, which meant that the M2 students missed their scheduled DTP/Men and HPV 1 vaccinations from this year. This was due to be done on 12th January 2021.
We managed to complete all vaccination events scheduled up until December 2020 and the Barnet Immunisation Team will be in touch with new dates for all outstanding events once we are back in school. Currently, the HPV 1 jab for M2 students has been rescheduled for the 9th June 2021. There is no need to contact GPs at this time and we will share further updates as and when there are any.
Enrichment opportunities
This week, writers and musical theatre fans have a chance to show off their skills in the 2021 ISA competition. Meanwhile, LSE is opening its doors virtually in response to the turbulent events around the American election, with lectures on the crises of democracy and race in America.
Black Lives Matter
This term, teachers kicked off the year with a whole-school film club. From Disney to Netflix, dramas to documentaries, teachers spent their first day exploring how race was represented in various films. More importantly, having read books over the summer that started the conversations around race, the film club gave another opportunity to raise awareness of the portrayal of black people in the media.
I continue to be amazed by the engagement from teachers and students this year as we explore the theme of race. This term, we will be exploring racial literacy and how it is taught through the curriculum. From the PYP to DP, Co-ordinators and Subject Leads will liaise with the Diversity & Inclusion Co-ordinator on Units. With this in mind, we would like to highlight the brilliant work happening in the language department.
In French, students are covering the topics of human rights by looking at the Universal Declaration of Rights, which was based in the original French declaration, first written in 1789. This has been a springboard for discussions of gender equality, racial discrimination (including BLM), LGBTQ+ issues, ageism, disabilities and children's rights. This is just one of the many ways that teachers at Dwight are looking to diversify our curriculum.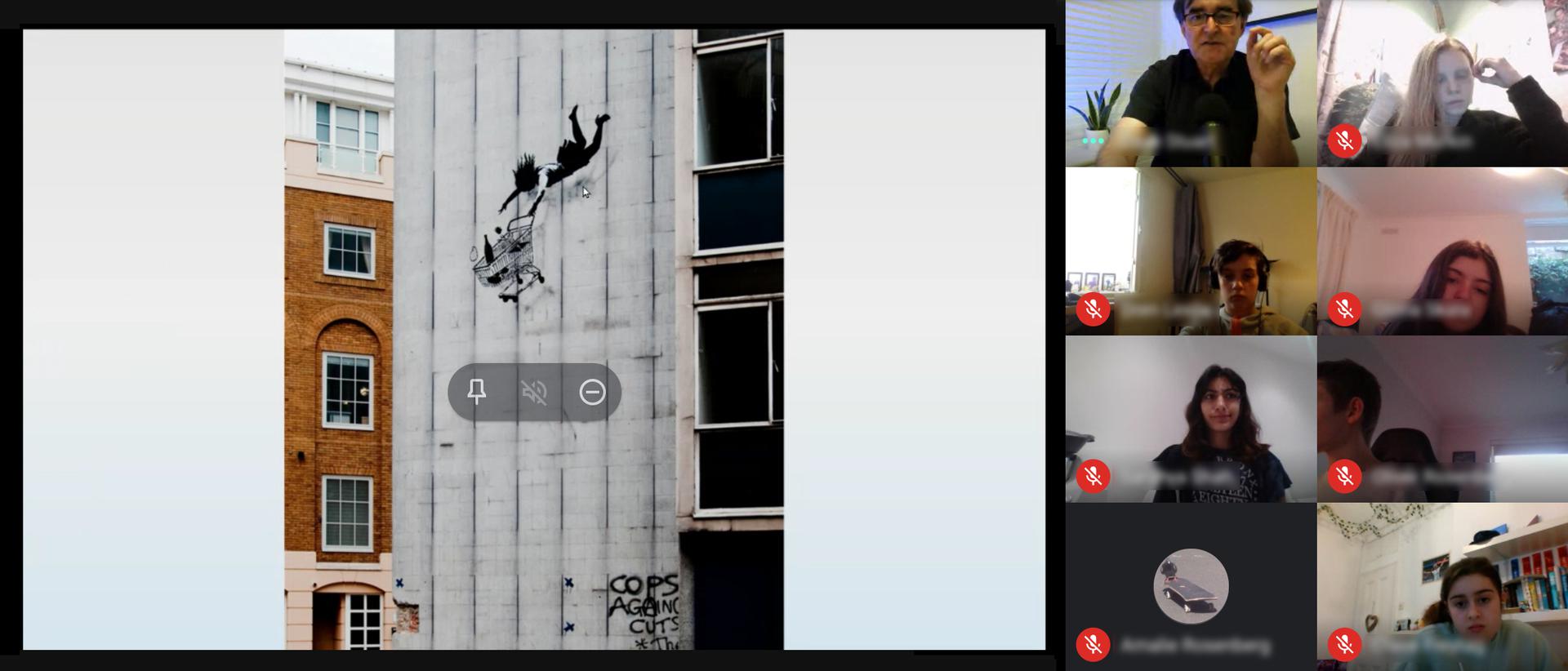 Street Art Tour
This week our M2 students took part in a virtual field trip! This field trip was part of their unit on the Power of Images, and the students had a guided street art tour around Shoreditch. They learned about the differences between street art and graffiti, legal and illegal street art, and were able to virtually see the artworks of some renowned artists such as Damien Hirst and Banksy.


Add noreply@dwightlondon.myenotice.com to your address book to stop emails going to spam